Campaign of the Week
8 April 2019
Samsung Fire & Marine Insurance, Firevase 
/
South Korean insurer fights flames with flowers to boost home safety awareness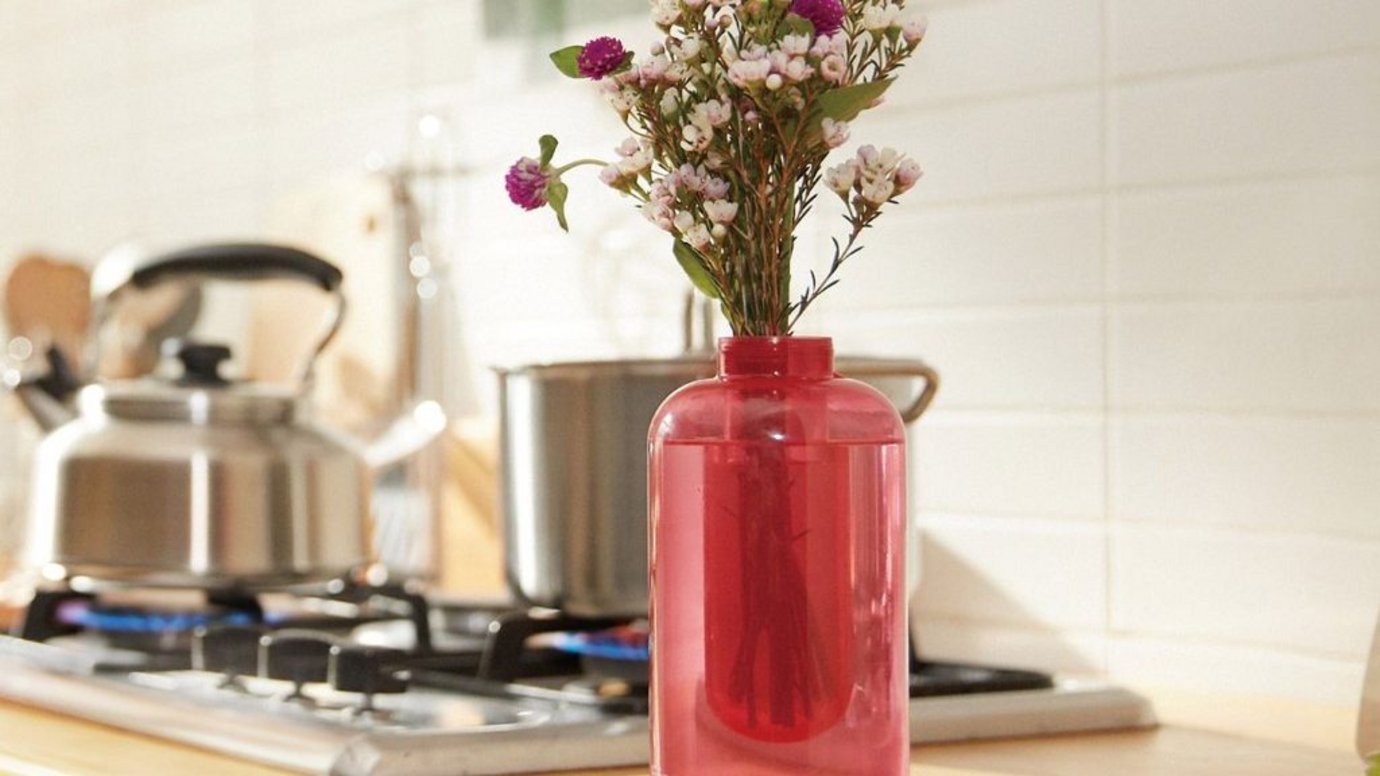 This story originally appeared on Contagious I/O, our online intelligence tool. To find out more click here.
Challenge / More than 10,000 residential fires break out in South Korea every year, according to Samsung Fire & Marine Insurance (SFMI). Worryingly, 58% of South Korean homes remain without fire extinguisher despite a 2017 law requiring every residence to have one. Meanwhile, in other homes, fire extinguishers are often forgotten or stored in inaccessible places.
Solution / To encourage fire extinguisher ownership while championing consumer safety, SFMI developed the Firevase, a decorative vase that also functions as a fire extinguisher.
In the event of a house fire, the vase can be thrown directly at the flames. As soon as the vase shatters, it releases potassium carbonate which acts as a fire suppressant, smothering the blaze by depriving it of oxygen.
The product was created alongside Samsung Group's creative agency Cheil Worldwide.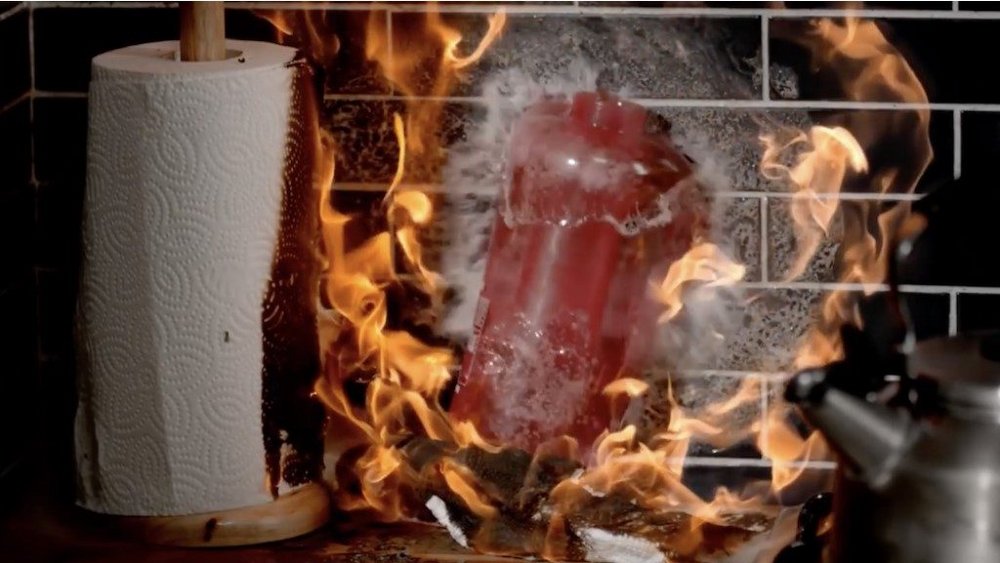 The campaign to promote the Firevase ran on digital platforms and across 46 newspapers and magazines from September to December 2018.
Results / The campaign generated 32 million media impressions, according to the agency, while over 100,000 homes received a Firevase. A total of 81% of South Koreans were made more aware of the need for fire extinguishers and there were 4.1 million visits to SFMI's website. The Firevase was featured and talked about in news, entertainment and education programmes of over 50 different TV networks and news outlets. Meanwhile, the number of homes with fire extinguishers increased by 8% in the country.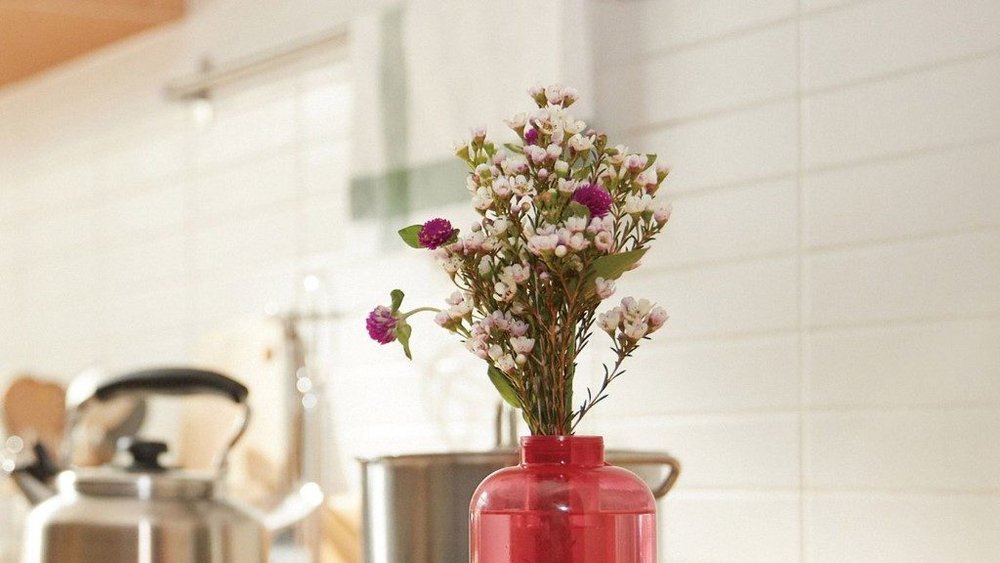 Contagious Insight 
/
Practical Aesthetics / Blaring red, bulky, unattractive – these are all features that are commonly associated with a fire extinguisher. Certainly, it is not an item that most people want as the centre-piece of their homes. SFMI has turned an eye-sore into an aesthetically appealing object, transforming it from a mere necessity into something that can be featured prominently in a domestic environment. Not only do the vases serve as a frequent visual reminder of the brand, but they are also novel enough to be shared on social media.
Ease of Use / SFMI is not the first company to re-design the fire extinguisher. French company – Fire Design – has created more than 400 models of fire extinguishers that are decorated to resemble olive oil, ketchup or wine bottles.
However, these designs have not altered the basic mechanics of operating a fire extinguisher. A survey conducted by Gyeonggi Province Family and Women Research Institute found that out of the small portion of the Korean population who do have a fire extinguisher, only 24% of respondents know how to use it.
The effective yet simple application of the Firevase, combined with its stylish home décor appearance, likely means more fires will be extinguished before causing significant damage, which can only be good news for the insurance company and its clients.
Social Outreach / South Korea has been suffering as a result of poor safety protocols in its more traditionally designed buildings. For example, a fire in Sejong Hospital in the city of Miryang killed 41 people in January 2018. A month prior, 29 people were killed at a sports centre in Jecheon. Both buildings lacked operating sprinkler systems. Perhaps in response to this, SFMI gave away 100,000 Firevases to encourage the use and importance of fire extinguishers. According to a report by Insurance Business Magazine, SFMI targeted areas that the South Korean Government had isolated as 'fire-prone'.
Rather than just introduce the product to the general market, SFMI promoted the image of its company as one that is there to aid the entire population by focusing on the locations most in need of the appliance. 'The idea behind Firevase is simple,' said Oh Hyung-kyun, creative director at Cheil Worldwide, in a press release. 'Raise awareness to the very important public safety issue of home fire safety while drawing a direct line between that effort and Samsung Fire & Marine's fundamental brand philosophy of always nearby and always good'.
The Contagious I/O intelligence tool is constantly updated with case studies, in-depth strategy interviews, stories about new technologies and trend reports. If you would like to find out more about how you can get access to this resource, click here.
Contagious thinking delivered to your inbox 
/
Subscribe to the Contagious weekly newsletter and stay up to date with creative news, marketing trends and cutting-edge research.