Campaign of the Week
Contagious I/O
/
28 April 2020
Starling Bank issues secure sharing debit card for self isolators  
/
Digital challenger bank launches second card option to support self-isolating customers during Coronavirus shutdown
This article was first published on Contagious I/O, our online intelligence tool. To find out more click here.
Starling Bank, a mobile-only challenger bank, has developed a new product feature to help customers who are self-isolating and relying on friends, neighbours and community volunteers to get their shopping for them.
The Connected Card is a second debit card linked to a customer's personal account that can be ordered through the app and should arrive in 3-5 days. Security measures have been put in place to give the account owner peace of mind when handing over their Connected Card. These include a unique PIN, a spend limit of £200 and restricted use for payments in physical shops only so it cannot be used online, over the phone or for ATM withdrawals.
The Starling Bank Connected Card allows money to be spent on your behalf without the need to exchange cash or bank details.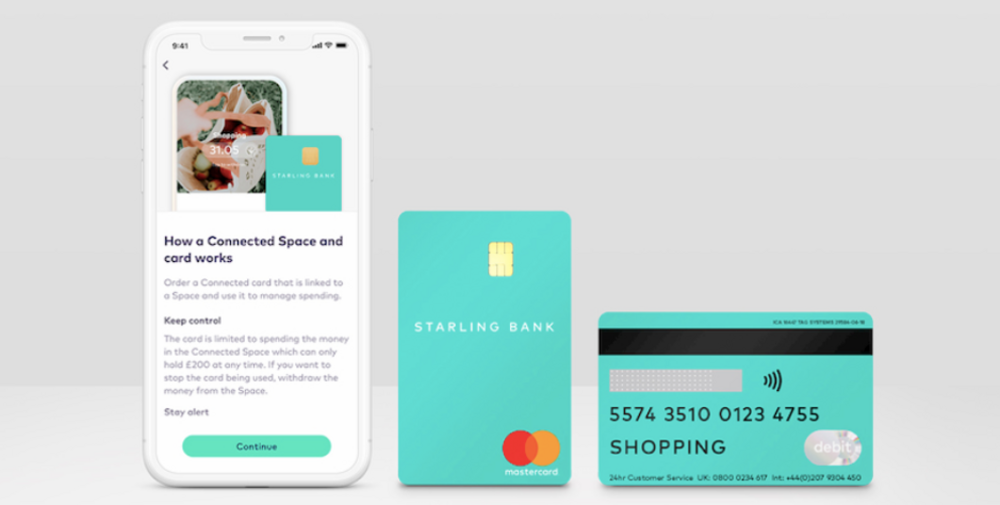 Contagious Insight 
/
Trusting the underdog / In The Trust Imperative report by Raconteur, 'ease and convenience of service' is the number one factor in choosing a bank (47%), above 'trust with the brand' (45%). Additionally, it found that one of the top three factors that would increase consumer trust was 'technology that solves my problems'.
Financial institutions have long relied on their heritage as a symbol of trustworthiness to lure customers in. However, since fintech innovators began disrupting the market, they have leveraged different triggers to earn people's custom. Notably, a truly customer-centric approach to innovation, designing new and faster digital services to respond to consumers' needs with an agility and speed that high street banks can't rival. In a world of Uber's children, this gives Starling Bank the ability to step up, essentially levelling the playing field with bigger banks by setting higher expectations of customer service.
In creating a new feature that alleviates a pain point that many are facing at this time, Starling Bank is living its mission 'to give people a fairer, smarter and more human alternative to the banks of the past.' This not only helps the brand stand out from incumbents, but the initiative also gives people a reason to choose Starling over its fellow challenger brand competitors.
Shielding the vulnerable / Around the world, vulnerable people have been asked to stay home for their own safety. While these measures provide much needed protection for people's health, at the same time they expose a different vulnerability: our dependence on others to bring us essential supplies and our obligation to trust them with our money.
At this moment in time, people who are self-isolating are relying on friends and family, but also volunteers who are little more than strangers. This product innovation provides protection against these newly emerging risks and will help alleviate some of the mental stress caused by lockdown measures.
Long-term applicability / This type of innovation provides both short- and long-term value and is an effective use of the brand's investment of time, effort and money. In the short term, it is relevant for those who are self-isolating, alleviating a pain point among existing customers, and also potentially driving acquisition. Looking longer term, it will continue to be useful for customers once the pandemic has passed, for example to give to childminders, carers or cleaners. So, while the need for a second, connected card has gained mainstream awareness due to the current situation, it will remain relevant in the future.
This article was first published on Contagious I/O, our online intelligence tool. To find out more click here.
Want more Contagious thinking? 
/
Subscribe to the Contagious newsletter to receive a weekly dispatch of campaigns, opinions and research, curated for strategists, creatives and marketers.
Contagious thinking delivered to your inbox 
/
Subscribe to the Contagious weekly newsletter and stay up to date with creative news, marketing trends and cutting-edge research.