Campaign of the Week
14 May 2019
Beauty brand enlists beauticians to spread message about cervical screenings 
/
Treatwell partners with Public Health England to demystify cervical screenings by comparing to waxing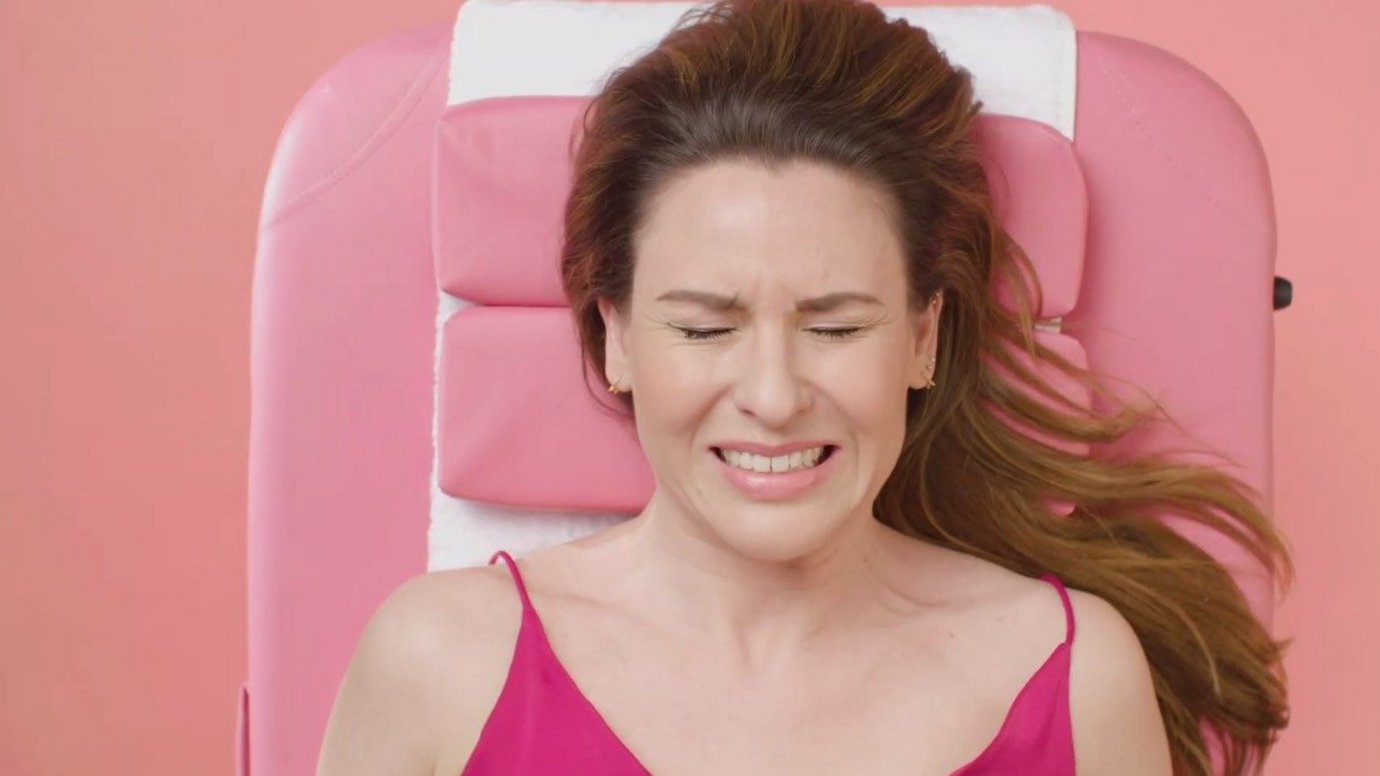 This story originally appeared on Contagious I/O, our online intelligence tool. To find out more click here.
Treatwell, an online booking service for beauty treatments, has partnered with Public Health England (PHE), the public health advisor for the UK's National Health Service, to launch a campaign around cervical screenings.
Treatwell is training beauty therapists in over 500 of its partner salons across England to talk to their clients about the importance of getting regular screenings. Treatwell is also placing educative posters and leaflets throughout its salons.
As part of the Life Saving Wax campaign, created with London agencies Freuds and Proud Robinson, Treatwell has released an online video where women are asked about waxing and then about cervical screenings to highlight the fact that the topic is not always easy to talk about.
The campaign also features a digital hub that explains what a screening is and offers advice on how to make your experience more comfortable and how to decide if you need to go for a check-up.
Cervical cancer is caused by the Human Papillomavirus (HPV) that can spread through unprotected sex. Although not all strains of the virus lead to cancer, the ones that do develop over time and cause deformities in cervical cells.
According to Treatwell, around two women a day in England die from cervical cancer however, regular screenings can detect abnormal cells at an early stage and if caught can be treated to help prevent them becoming cancerous.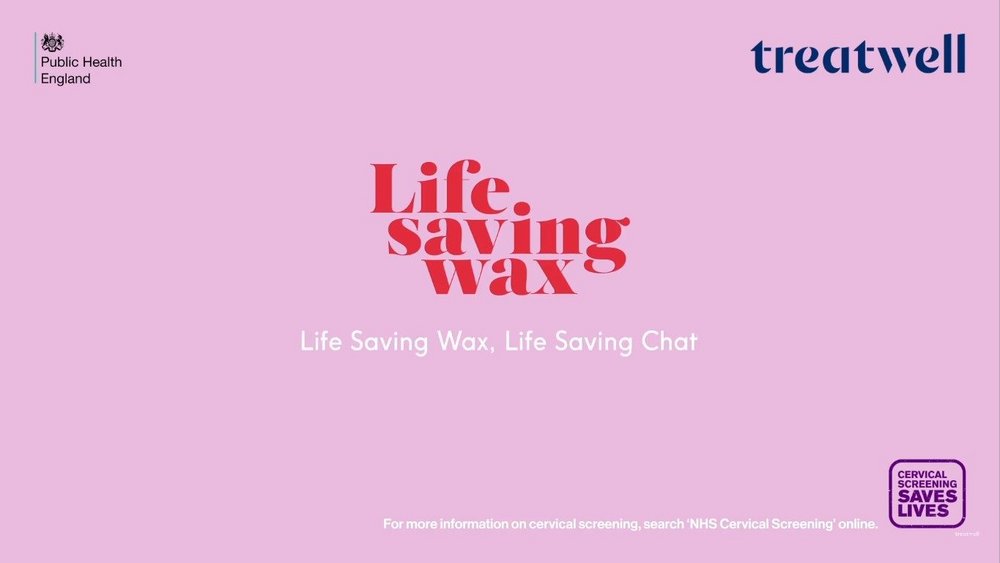 Life Saving Wax is part of PHE's wider Cervical Screening Saves Lives campaign, which urges women to respond to their appointment letters, and attend regular screenings to help combat the increase in cancer diagnoses.
Normalising cervical screenings / This campaign is part of PHE's wider initiative that is making a conscious move away from the word 'smear' (used to describe the old method of testing) in order to normalise the procedure. According to Treatwell and PHE, young women are not attending their screenings because of a combination of a lack of knowledge of the importance of the test and what it involves, a fear of pain and embarrassment.
By moving the conversation about cervical health from the clinical environment of a doctor's office to the friendly, intimate environment of a beauty salon, PHE is encouraging women to be open about their issues around the procedure.
Tapping into beauty practices / Research by the charity Jo's Cervical Cancer Trust reports that a third of young women in England would not go to their appointment if they had not waxed or shaved their bikini area, while about 15% said they would miss their screening test for a gym class or a waxing appointment.
While women might feel too embarrassed about their bodies to book a cervical screening appointment, the data suggests they are not too embarrassed to have an intimate wax. According to PHE, over the past 20 years, England has been going through a period of decline in terms of the number of women getting regular cervical screenings. Meanwhile, the number of bookings made through Treatwell for intimate wax treatments has increased every year with the latest figures showing an 84% rise in bikini waxing from 2017-2018.
PHE is tapping into this behaviour, as well as weaponising beauty therapists by taking advantage of the unique relationship they have with their clients. PHE research found that 47% of young women between 25-34 said that they would be comfortable talking about personal topics with beauty therapists. As Liz Hambleton, beauty director at Treatwell, said: 'Our beauticians are not health experts, but they are human, and they speak to women all day everyday about many personal topics. Using this position of trust, they are uniquely placed to be able to empower women on the subject of cervical screening and provide them with the information needed to make an informed choice, in an environment where they are more likely to be engaged.'
Calling on the experts / In England about 2,600 women who are eligible to be tested (between 25 and 64) are diagnosed with cervical cancer every year. Of that number around 700 women die. As a company focused on providing beauty services, it makes sense for Treatwell to align itself with a good cause focused around women as it spreads the message that Treatwell cares about its customers' health and wellbeing. The novelty of a public body using beauticians to spread a message has resulted in earned media for Treatwell and by associating itself with a public health body Treatwell also gains additional credibility.
The Contagious I/O intelligence tool is constantly updated with case studies, in-depth strategy interviews, stories about new technologies and trend reports. If you would like to find out more about how you can get access to this resource, click here.
Want more Contagious thinking? 
/
Subscribe to the Contagious newsletter to receive a weekly dispatch of campaigns, opinions and research, curated for strategists, creatives and marketers.
Contagious thinking delivered to your inbox 
/
Subscribe to the Contagious weekly newsletter and stay up to date with creative news, marketing trends and cutting-edge research.