Opinion
Contagious Contributor
/
6 May 2020
Why Quibi will succeed – eventually 
/
Quibi's platform for on-the-go watching couldn't be less suited to pandemic living, but don't write it off, says Addictive founder Simon Andrews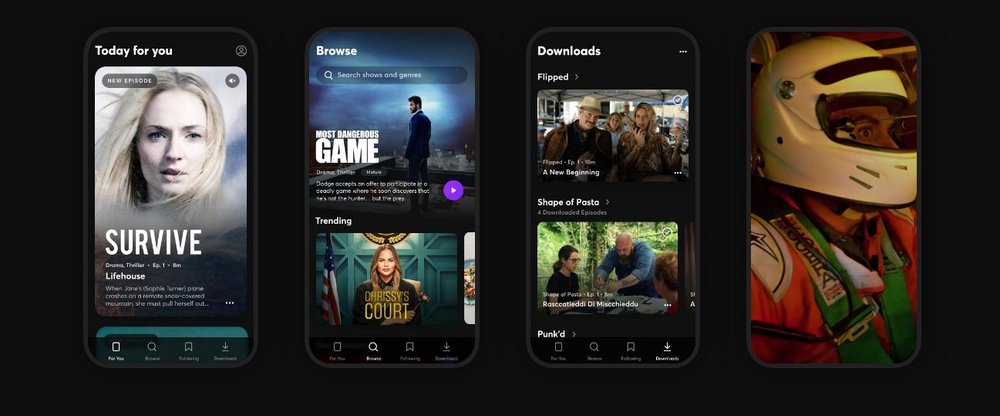 When one of Hollywood's most revered execs – Jeffrey Katzenberg (formerly of Disney and Dreamworks) – announced that he was launching Quibi, a new mobile streaming service with episodes designed for snacking on the go, he certainly got a lot of attention. His pedigree, plus the fact that he managed to raise almost $2bn, ensured that there have been no end of articles pondering Quibi's fate.
But the world has changed just a bit since details about Quibi (short for quick bites) were revealed at CES in January. Launching an on-the-go service when everyone is in lockdown isn't ideal, although Quibi's CEO Meg Whitman (formerly of eBay and HP) points out that there are still many moments in a lockdown day where snackable content is useful.
Still, I think Quibi is worthy of our attention because, unlike most of the competition, everything on Quibi is created for mobile. You could argue that Snap and TikTok are focused on mobile-first content, but remember Martin Scorsese pleaded with people not to watch his Netflix masterpiece, The Irishman, on their phones.
It's odd that, despite the huge reach of mobile, so much digital content and experiences are still essentially desktop, repurposed to fit on a phone screen
You cannot (currently) view Quibi content on TV – and its tech enables a subtly different version for vertical and for horizontal viewing. It has a quite different business approach to streaming rivals too – an ad funded model (in part) and licensing IP rather than owning it. To understand the genesis of this idea, consider this quote from Katzenberg at CES earlier this year: 'New platforms require the creativity of storytellers using their tools in ways that the inventors had never imagined.'
New media – eventually – gets content that is designed for that medium. Early cinema looked much like theatre plays until the close up was invented, and early TV was filmed radio. So it's odd that, despite the huge reach of mobile, so much digital content and experiences are still essentially desktop, repurposed to fit on a phone screen: the Facebook feed, Google search, banner ads, etc. It's ironic that Hollywood / LA, with its inherent understanding of people, has seen this opportunity before GAFA (Google, Apple, Amazon, Facebook). Santa Monica-headquartered Snap and now Quibi are the best examples of premium content that is mobile first.
Early indications are that Quibi is doing okay. It's getting on for 3 million downloads of the app, which gets a 3.4 rating on iTunes split between people who love it and give it 5 stars and those who want to watch TV so give it just 1. Reviews are middling – but some shows like The Golden Arm and Most Dangerous Game are getting a good reaction. Performance on the App Store (at least in the UK) isn't great. Quibi is listed at 37 on Entertainment on the UK App Store but this is a US launch and there has been no local marketing. And ITV-supported BritBox is only at 35.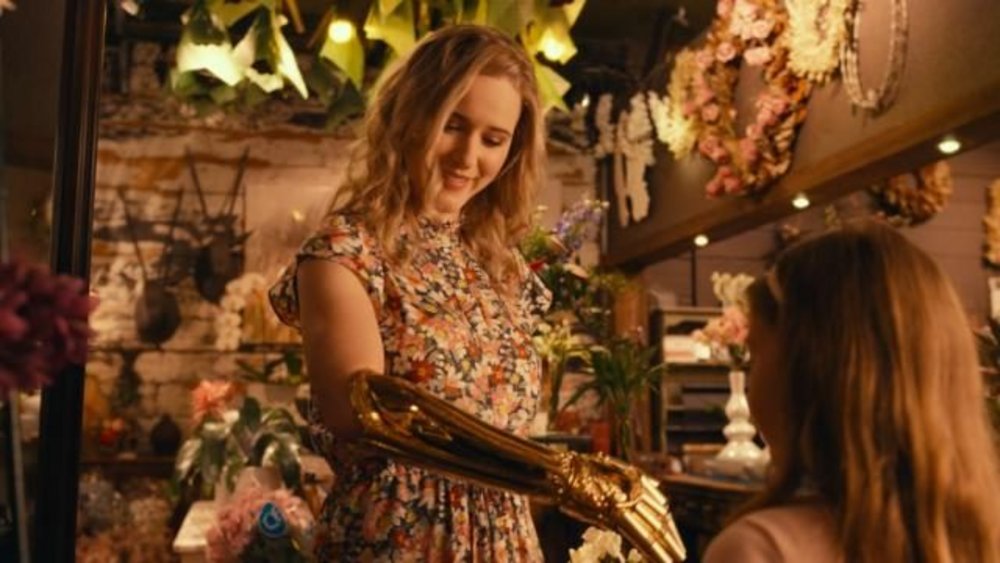 Some research we carried out with our friends at OnDeviceResearch unsurprisingly shows that huge numbers of people in the UK are currently using streaming services: 68% are watching Netflix, 62% YouTube, 45% BBC iPlayer, 41% Amazon and 27% for Disney+. Netflix has a Net Promoter Score of 52, with Disney second with 31. In the same research we asked about Quibi and 14% know a lot or a little about it and 6% claimed to have the app. Not great, but not bad with no UK marketing.
This is a long game. Quibi has the cash and the content to see it through next year and as life returns to some sort of normal, they should start to shine. People will go back to being on the go and the flat screen TV won't be as convenient anymore. And I think it's likely that subscription businesses will suffer as people feel the pain of unemployment.
Quibi can ride the next pivot in digital: LA vs SF, entertainment vs tech, creatives vs coders. But Quibi will need to evolve. Enabling viewing on TVs is coming and hopefully the ability to screenshot will follow. The company's key advantage is Katzenberg and his status with the best creative talent in Hollywood (the company has already partnered with big names including Jennifer Lopez, Reese Witherspoon and Idris Elba).
If Katzenberg can persuade this creative community to double down on making content that makes the most of mobile – learning from Snap and particularly the Chinese vertical drama genre popularised by players like QQ – we will see his vision fulfilled: the creativity of storytellers using their tools in ways that the inventors had never imagined.
Quality usually wins over quantity and Quibi has plenty of both. A must watch.
We cover newTV extensively in Fix -our weekly newsletter with subscribers across GAFA, Adtech, VCs, , Brands and Agencies. And Contagious too. Sign up here.
To subscribe to Contagious Magazine, a quarterly publication filled with the most creative ideas and sharpest insights from the world of marketing and beyond, click here.
Contagious thinking delivered to your inbox 
/
Subscribe to the Contagious weekly newsletter and stay up to date with creative news, marketing trends and cutting-edge research.