Wish you weren't here: how marketing fights overtourism 
/
As visitors set upon destinations in ever greater numbers, we highlight the best campaigns from Contagious I/O that address overtourism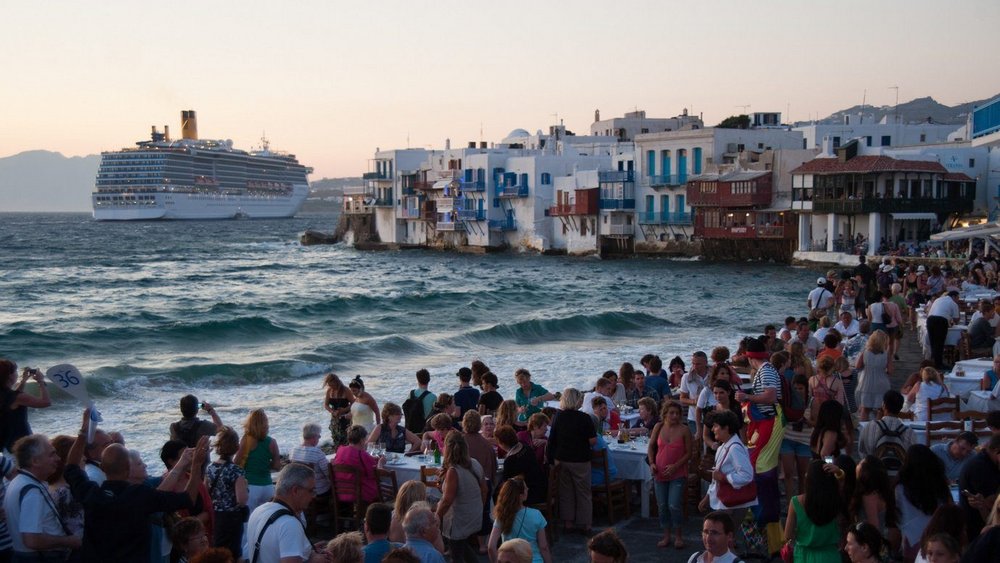 One of the latest words to enter the travel industry lexicon is 'overtourism'.
According to the World Tourism Organisation, an agency of the United Nations, the number of international visitors making overnight stays grew to 1.3 billion in 2017, over than four times more than in 1980. Without question there are benefits – The Economist cites McKinsey as saying one in five new jobs are generated by tourism – but whopping numbers of visitors create problems, too.
In 2017, an estimated 32 million tourists visited Barcelona, far outnumbering the city's 1.6 million residents. This massive influx puts a strain on infrastructure, and residents complain that the city's unique characteristics are being diluted by souvenir shops, large crowds, tour buses and rowdy bars.
Overtourism is not just a big city issue, either. Travellers are interfering with the fragile ecosystems of islands, parks and other places of natural beauty in destinations such as Iceland, Thailand, Croatia and even the Isle of Skye.
As Elizabeth Becker, author of Overbooked: The Exploding Business of Travel and Tourism, writes: 'Travel and tourism has become a behemoth, capable of doing great good and great damage.'
At Contagious, we're now seeing national tourism boards and travel operators address the perils of overtoursim in their marketing. Tackling the issue can generate visibility and PR for your country while assuaging concerns of residents. And there are more direct commercial benefits, too, such as attracting the rising number of environmentally conscious travellers.
According to a 2016 study by Sustainable Travel International and Mandala Research, 63% of travellers say they are much more likely to consider destinations where there is a strong effort to conserve and protect natural resources. The same survey suggests that so-called 'eco tourists' tend to stay longer and spend more.
Here are some of best examples of campaigns addressing overtourism, plucked from the vaults of our I/O intelligence tool.
The Jackson Hole Travel & Tourism Board, Tag Responsibly
The picturesque Jackson Hole in Wyoming is home to stunning mountain views and the valley is very Instagram-worthy. But visitors tagging the exact spot of their photos encouraged more to follow, leading to excess foot traffic that damaged the environment. To combat the issue without stopping people sharing their photos, The Jackson Hole Travel & Tourism Board encouraged people to use the Instagram geotag 'Tag Responsibly. Keep Jackson Hole Wild' instead of tagging their exact whereabouts, helping visitors act more responsibly with very little effort.
Visit Faroe Islands, Closed for Maintenance
The Faroe Islands publicly declared that it would be closed to visitors for one weekend in April this year 'for maintenance'. A call was put out for 100 international volunteers to help locals maintain and create walking paths, construct viewpoints and put up signage on the 18-island archipelago. All participants would be given accommodation and food over the period. The project was announced with an official statement from the Faroes' prime minister Aksel Johannesen.
Thousands of volunteers signed up to help from all over the world, prompting Visit Faroe Islands to respond: 'We're positively overwhelmed – a huge thank you to all who have shown an interest.'
The Palau Legacy Project, Palau Pledge
Probably the most famous example of this trend is pacific island nation of Palau's campaign to encourage respect for its environment without alienating the tourists. Host/Havas Australia came up with an ambitious idea to change the country's immigration policy, making inbound tourists sign an emotionally charged pledge to the children of Palau in their passports.
The campaign around the pledge, which urged visitors not to damage Palau's natural resources, generated 1.7 billion media impressions. And Palau Pledge was the most highly honoured campaign at the 2018 Cannes Lions International Festival of Creativity, taking home an unmatched three Grands Prix.
'Our strategy from the beginning was to try and make better environmental behaviour a personal choice, and an aspirational personal choice too,' says Seamus Higgins, executive creative director of Host/Havas Australia.
The campaigns mentioned here first appeared on Contagious I/O. If you think a tool that lets you search for the best examples of commercial creativity would help your business — get in touch. Click here to find out more about how to subscribe.
Contagious thinking delivered to your inbox 
/
Subscribe to the Contagious weekly newsletter and stay up to date with creative news, marketing trends and cutting-edge research.