Creativity
Alex Jenkins
/
20 June 2019
Cannes Lions: Radio & Audio winners 2019 
/
HBO takes home the Grand Prix in Radio & Audio for its Amazon Echo-based audio adventure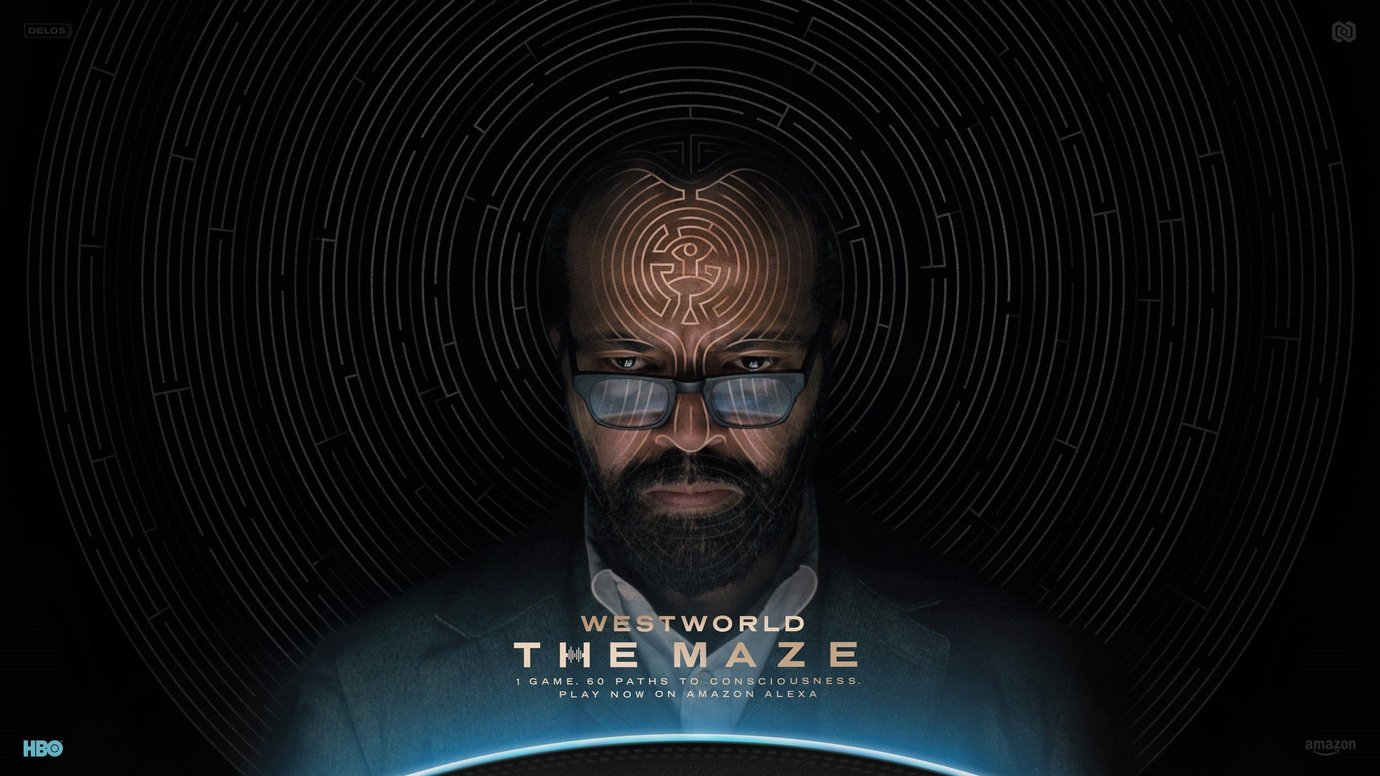 The Cannes Lions Radio & Audio jury today awarded the Grand Prix in its category to Westworld: The Maze, created by 360i, New York, and HBO, New York.
Described as a 'fully immersive voice game' designed for the Amazon Echo smart speaker, The Maze allows people to play an audio choose-your-own-adventure game set in the fictional theme park of Westworld. The game features 36 voice actors, 11,000 lines of script, 60 possible paths and up to two hours of gameplay. The agency reports that over 10,000 people opened the voice skill in the first week of its release, and generated over 500 million earned-media impressions.
The jury president and CCO of MullenLowe Group UK, Jose Miguel Sokoloff, said that The Maze was selected to win the Grand Prix because, 'This is completely pushing the boundaries. It's got gameplay. It can only happen if you talk to it. It's voice activated - it talks back to you. It takes you on a journey. It's impeccably produced. The craft is incredible.'
Commenting on the category as a whole, Sokoloff observed that, 'It's one of those categories that's gone through difficult times. We're always saying that radio is hard to create. But right now you find that the boundaries of radio - and audio particularly - are expanding. It's almost exploding. But it still retains the magic of being one of the few categories that has zero barriers for a person with a pen, paper, an idea and a voice to change the world'.
Gold Lions in the category were also awarded to:
Broadway The Rainbow / Mars Wrigley Confectionery / DDB Chicago
BK Bot 92 Whoppers, BK Bot Chicken Persons, BK Bot Tastes Like Math / Burger King / David, Miami
Night Weeping, Pleasure Cave, Lumpy Futon, Makoti, Umsebenzi, Nsizwa / City Lodge Hotel Group / TBWA\Hunt\Lascaris
If you'd like us to bring the best work, key trends and brightest ideas from Cannes Lions to your office for your team or as part of a client event, book our Cannes Deconstructed briefing. Based on behind-the-scenes access to jury presidents, press conferences and the teams behind the Grands Prix-winning work, Cannes Deconstructed delivers a week's worth of Cannes in one, insight-packed hour. To find out more or book a Contagious Cannes Deconstructed briefing, click here.
Contagious thinking delivered to your inbox 
/
Subscribe to the Contagious weekly newsletter and stay up to date with creative news, marketing trends and cutting-edge research.