Download The Participation Playbook  
/
Ever wonder what makes some campaigns spread like wildfire and others sink without so much as a bubble of acknowledgement?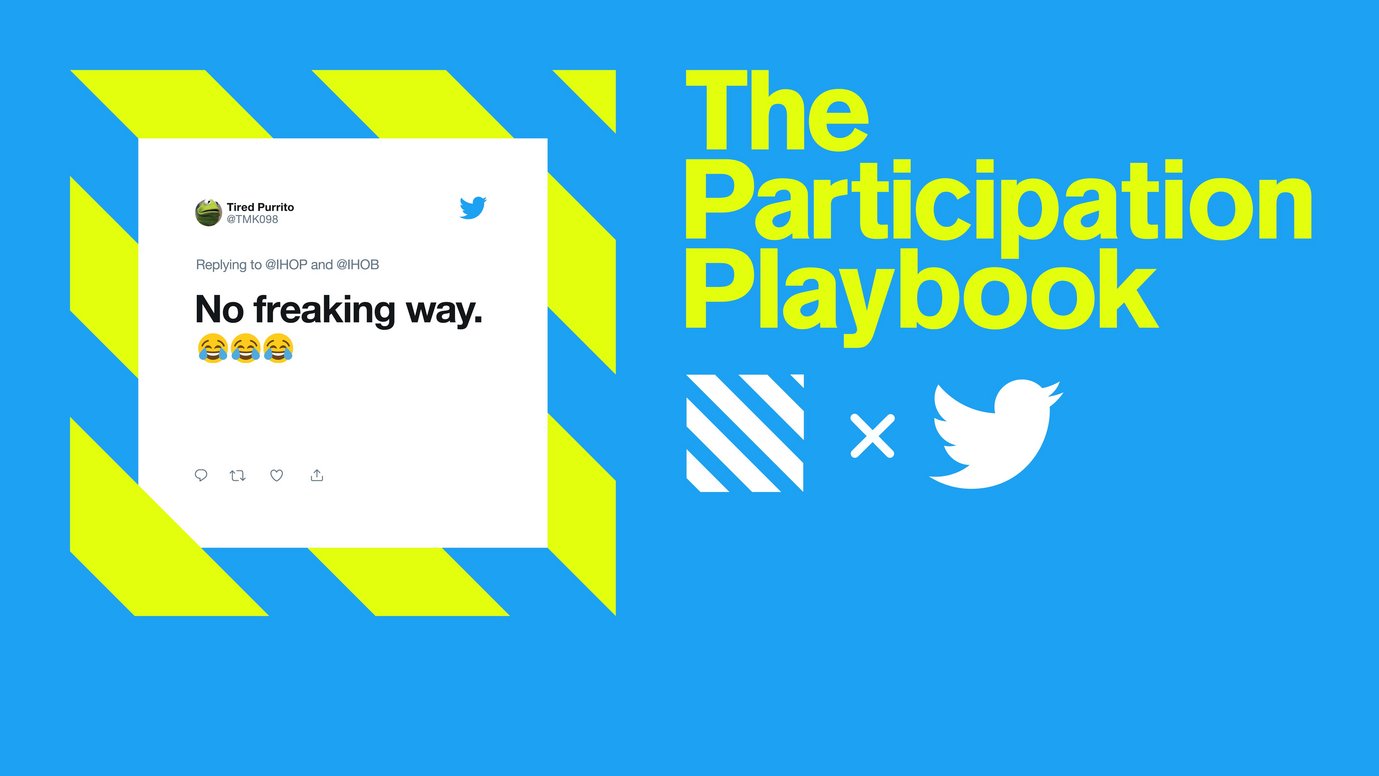 Contagious and Twitter analysed 1,856 Twitter-led campaigns entered into Cannes between 2014 and 2018, and then interviewed the brands and agencies behind the work, to find out what it takes to make content worth talking about.
We establish six pillars to help guide you to ideas and work that people will want to elevate and share with their friends. In the report you will find tips and insights from some of the most Twitter-literate brands and social-media savvy agencies, and discover how they make winning work. This is The Participation Playbook.
Like this article? Share with your network:
Want more Contagious thinking? 
/
Subscribe to the Contagious newsletter to receive a weekly dispatch of campaigns, opinions and research, curated for strategists, creatives and marketers.
Get our weekly newsletter 
/
Subscribe to the Contagious newsletter and stay up to date with creative news, marketing trends and cutting-edge research.
Contagious uses cookies to ensure that you get the best experience on our website. By continuing to browse you are confirming that you are OK with this.