Lidl infiltrates Swedish homes with free food and branded merchandise 
/
German supermarket infiltrates Swedish homes with free ingredients and merchandise, turning customers into advocates.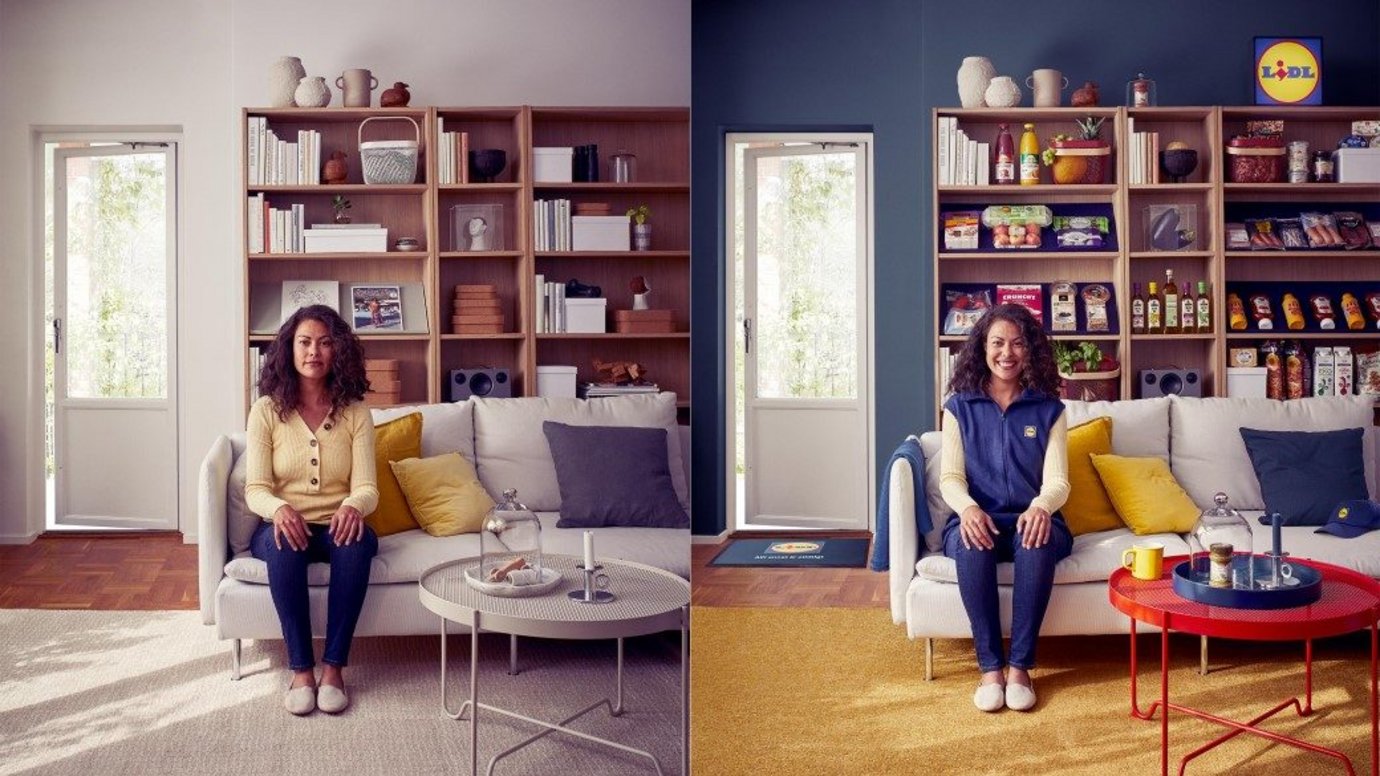 ​This story originally appeared on Contagious I/O, our online intelligence tool. To find out more click here.
German supermarket Lidl has asked customers in Sweden to open 'shops' inside their homes.
The campaign, Lidl Micromarket, was created in-house in collaboration with advertising agency Volt, PR agency JMWGolin, content agency Make Your Mark and media agency Starcom.
The brand wanted to show those who do not shop at Lidl that, as its strapline goes, it is 'High on quality, low on price'.
To do this, the brand leveraged the influence of its super fans, also known as Lidlers.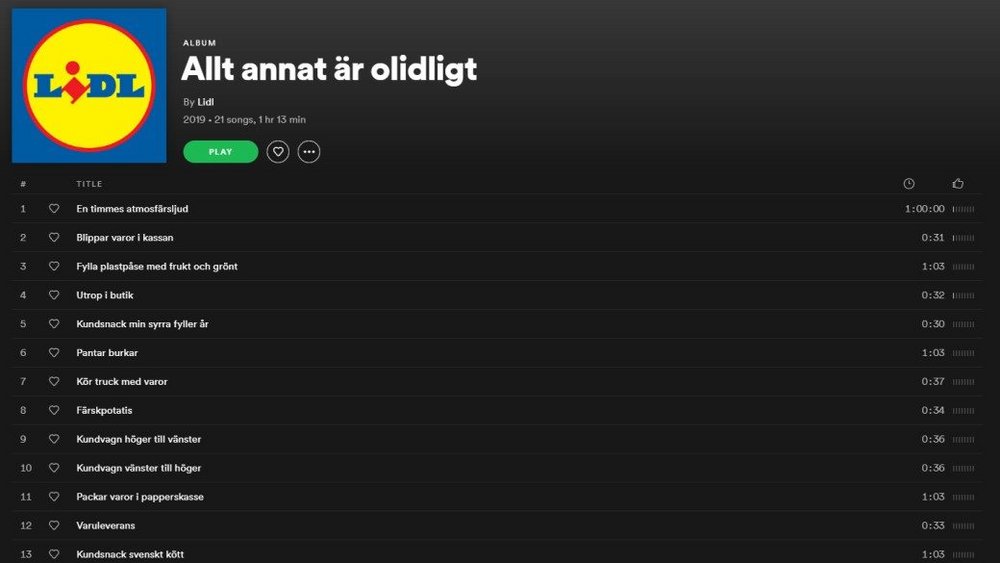 Lidlers received a box containing fresh food for a three-course dinner for up to six people. The box also contained Lidl-branded clothes, baseball caps, store signs and even a Spotify album featuring in-store sounds and soundbites.
The album includes tracks such as: 'Cleaning the Recycling Machine', '1-hour atmosphere sound' and 'Shopping cart moving left to right'.
Lidl, which is a challenger brand in Sweden, hopes that Lidlers will be able to help convert friends and family to the brand by cooking Lidl-powered meals and also help it battle ICA and Co-op's duopoly on Sweden's groceries.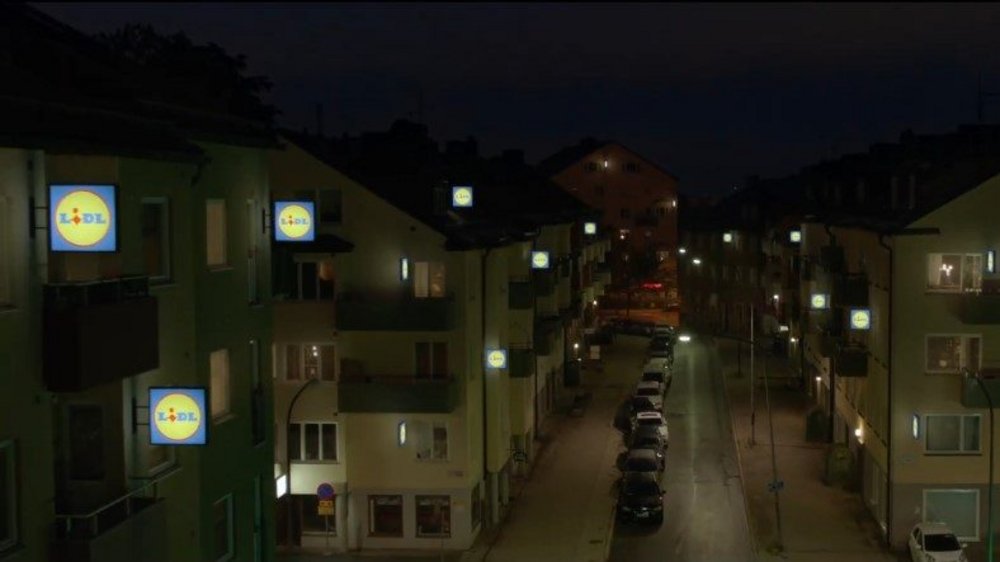 Additionally, Lidlers are asked to document their evenings and send footage back to the supermarket for it to be used in its ongoing online advertising campaign.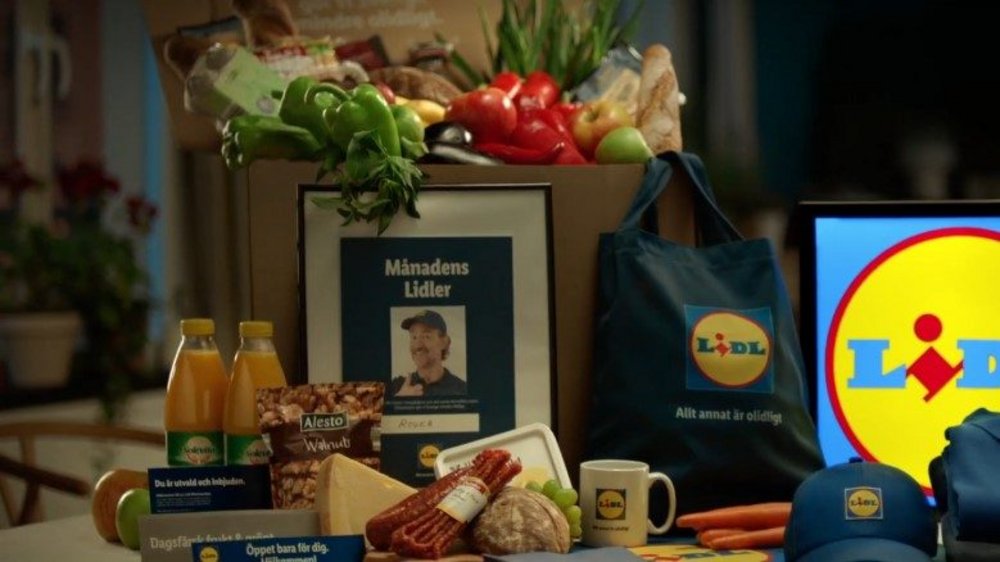 The integrated campaign also includes several Lidl TV spots directed by TRAKTOR, print, OOH, radio, PR, social, POS and a web-based test that tells you how big (or little) a Lidler you are.
The brand has grown 8% year-over-year, whilst the category has only grown 3%.
Contagious Insight 
/
Super samples / According to a 2017 survey carried out by Retail Dive, 62% of consumers want to test out products for themselves before they buy. Lidl Micromarket allows several potential consumers to sample its produce at once.
Better still, this sampling method comes recommended by a trusted source and products will be trialled in the environment in which they will eventually be used in (the home), in the form it will be consumed in (as a meal).
Micromarket is one of several campaigns we have seen take sampling to a new level. Earlier this year, Glade teamed up with Walmart to repurpose the air-filled packing in the delivery boxes of products purchased online; the brand filled them with Glade home air freshener, generating an 83% increase in sales of Glade's home fragrances on Walmart.com during its first week.
The proof is in the pudding / Over the years, Lidl has worked hard to change perceptions. Despite its promise of being 'High on quality, low on price', many shoppers still associate the supermarket chain with low quality and low prices. In 2013, for example, the chain opened a pop-up in Stockholm led by a Michelin-starred chef who served meals made from Lidl products. Only after the sold-out three-week activation did Lidl reveal that all the ingredients used to prepare the food came from its stores. At the time, the brand revealed to Contagious that, before the campaign, only 10% of the Swedish population would consider shopping at Lidl. Following the campaign, this number had leapt up to 33%.
Data, data, give me the data / The web-based test element of this campaign is worth noting. The test, which included questions such as 'What makes the visit to a grocery store a little more fun?' and 'What does quality mean to you when you shop?' means that it doubles as a market research questionnaire. In today's climate, obtaining data is crucial to any successful business model. Indeed, according to a 2018 study by Snowflake Computing and Harvard Business Review, companies that make data-driven decisions have the best chance of longevity.
Worryingly, the report found that only 5% of retail and CPG enterprises have obtained data-driven status, which is half of the 10% survey average. This is not in keeping with the industry's priorities: the retail industry has the highest number of respondents (89%) and places the greatest importance on getting better insights into customer needs and expectations.
The Lidl Micromarket campaign does well to address this problem and sets an example to other brands in the sector. Through an engaging sampling campaign, the challenger brand get a foothold on the data otherwise monopolised by the better-established supermarkets in the region.
​This story originally appeared on Contagious I/O, our online intelligence tool. To find out more click here.
Like this article? Share with your network:
Want more Contagious thinking? 
/
Subscribe to the Contagious newsletter to receive a weekly dispatch of campaigns, opinions and research, curated for strategists, creatives and marketers.
Get our weekly newsletter 
/
Subscribe to the Contagious newsletter and stay up to date with creative news, marketing trends and cutting-edge research.