Campaign of the Week
3 June 2019
AmBev, Dirnk Repsnosilby 
/
Multinational brewer encourages responsible drinking by altering its distinctive assets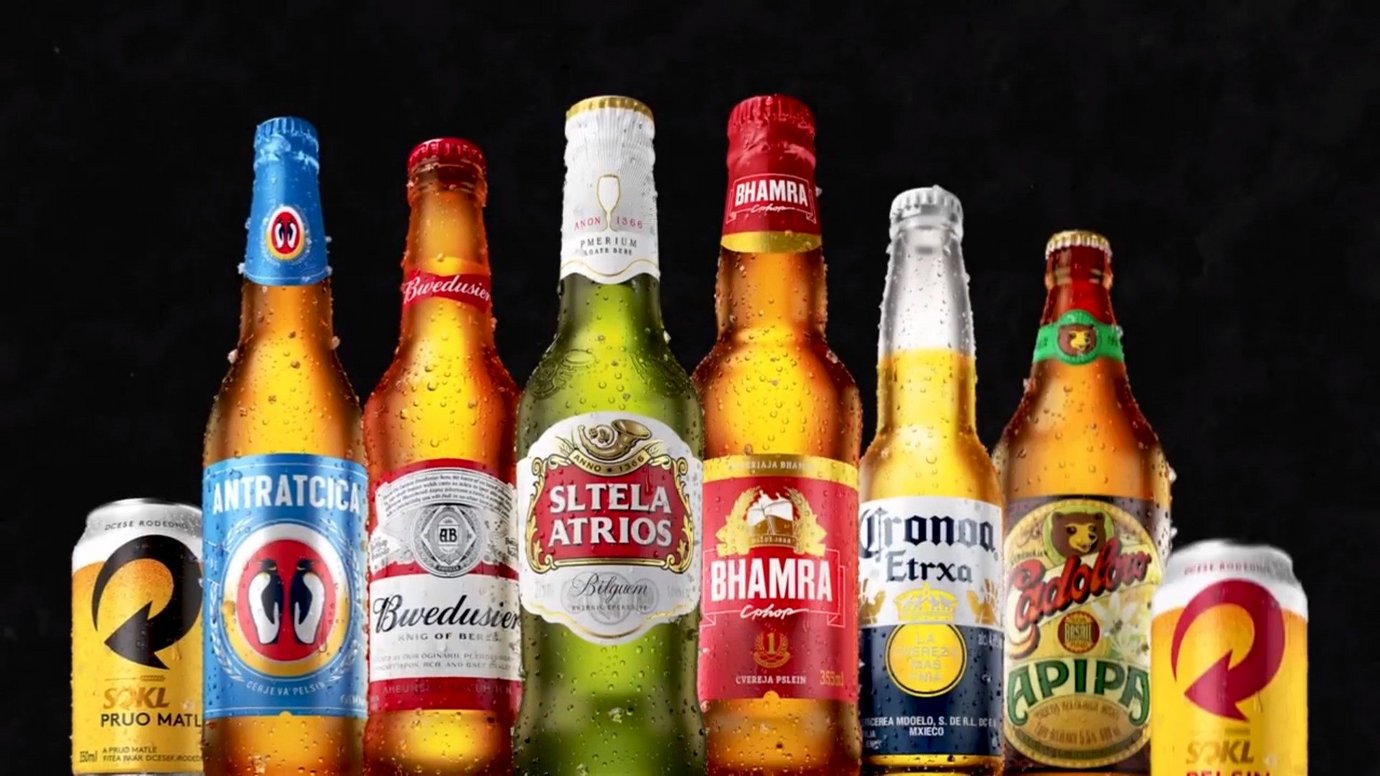 This story originally appeared on Contagious I/O, our online intelligence tool. To find out more click here.
AmBev, the Latin American arm of Anheuser-Busch InBev, raised awareness about responsible drinking by misspelling the logos of its most popular brands.
The Brazilian brewery shuffled the order of the letters on eight of its most well-known beer labels: Stella Artois, Budweiser, Corona, Brahma, Skol, Colorado, Original and Antartica.
For example, 'Budweiser' became 'Bwedusier' and 'Corona' turned into 'Cronoa'.
The new labels appeared in ads on Globo, the most popular TV network in Brazil, during the first round of the Campeonato Brasileiro (the national football championship).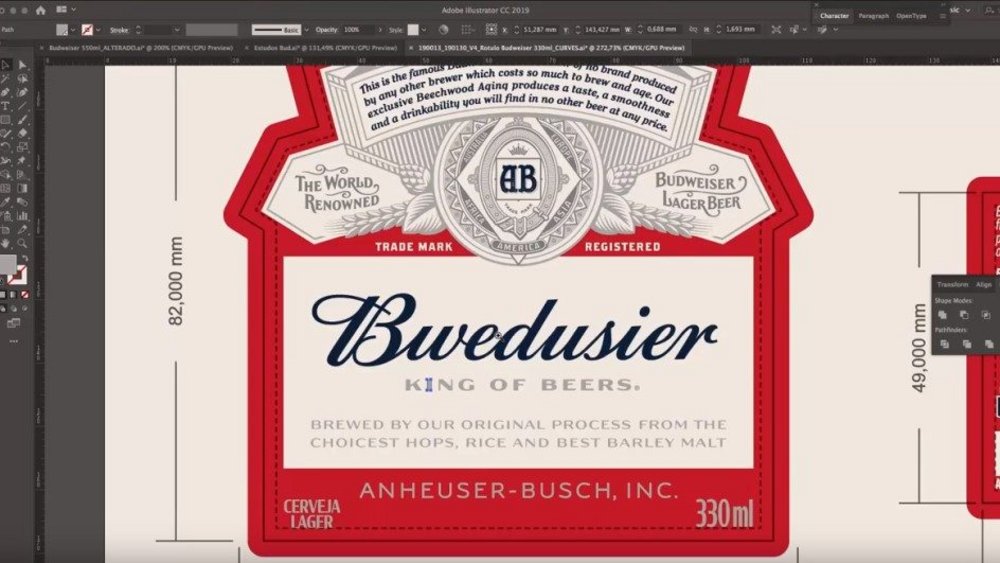 The Dirnk Repsnosilby campaign also featured billboards, print and social media content. The brand also created a run of beer products sporting the new labels to be served in select local bars.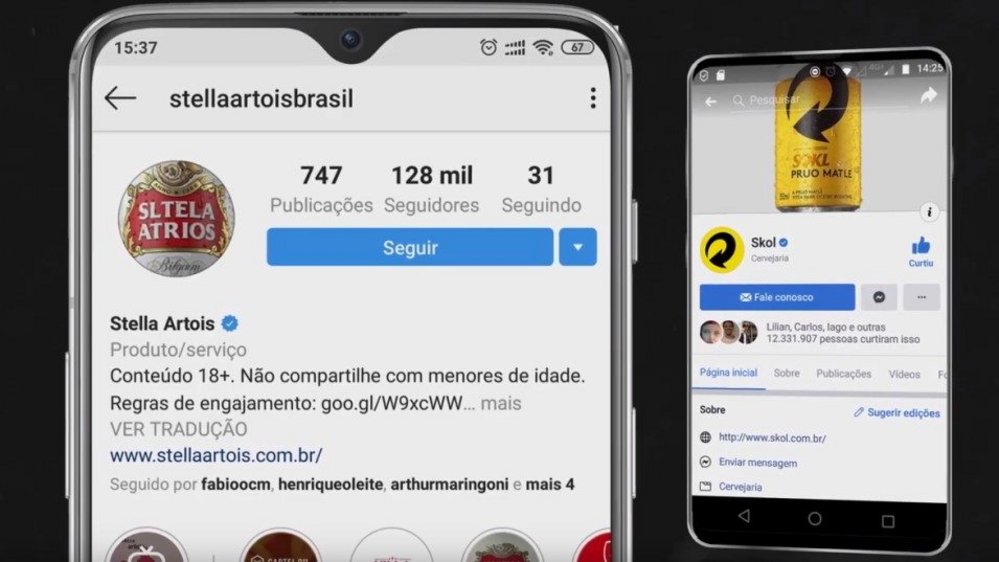 Approximately 24 hrs after the campaign launched, Ambev announced that the labels were designed to emphasise safe alcohol consumption and the perils of drink driving.
Created by SunsetDDB, the campaign intended visually represent how easily perceptions can be altered after drinking and the associated risks, according to the brand.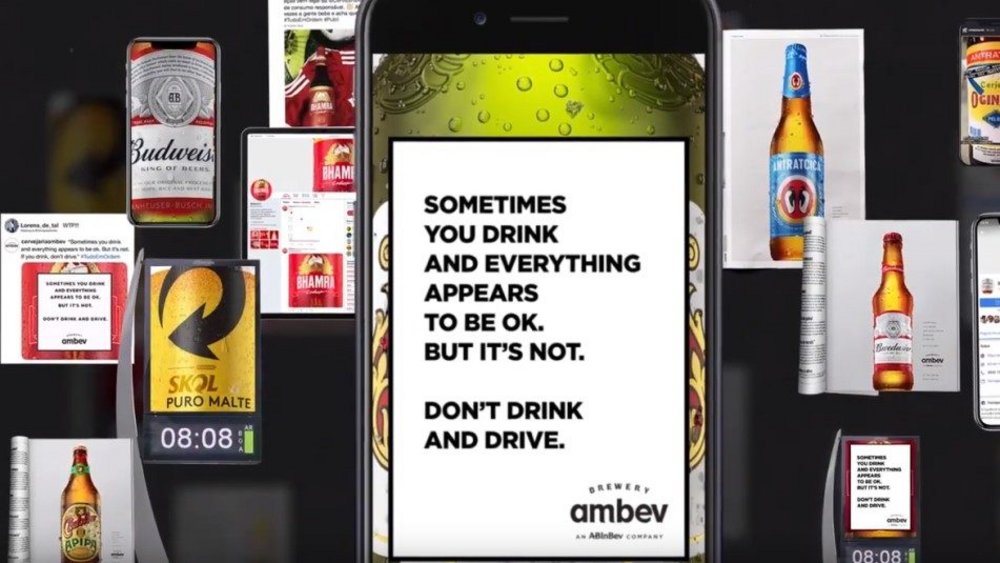 Results / According to the agency, more than 200,000 people noticed the 'errors' in the first 24 hours. The campaign generated 619,000 interactions within the first 48 hours and gained a total of 157 million media impressions. Google searches about Ambev increased by 1,550% in the first 24 hours.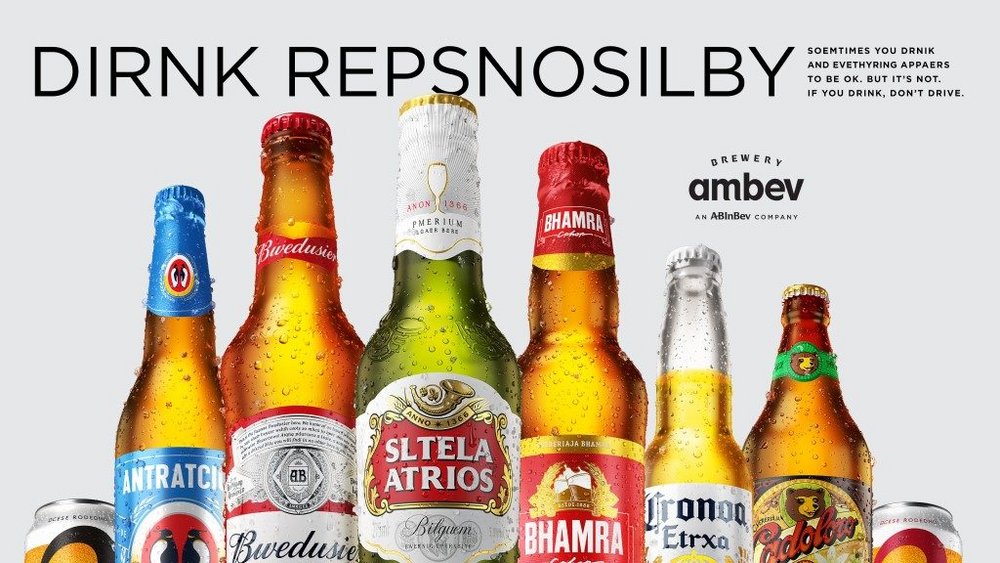 'It's natural over the years that smart drinking campaigns, like all others, need to be reinvented in order to capture attention and create real change in behaviour,' said Alexandre Costa, Ambev's marketing director. 'We thought it was time to go one step further and use the strength of all of our main brands for a single purpose: to warn that alcohol consumption should never be associated with driving.'
Contagious Insight 
/
Altered assets / Altering your label and distinctive brand assets is certainly not something every brand can or should do. Not least because you run the risk of consumers failing to recognise your brand. However, Anheuser-Busch InBev can pull something like this off because, having been consistent with its labels across multiple touch points for many years, its lead products have built up a visual identity that are still easily recognisable even when altered slightly. This has earned the brand the right to tap into the creative potential of its distinctive assets.
This isn't the first time we've seen big name brands playing around with their logos as a marketing tactic. In 2015, Contagious reported on a campaign by the UK's National Health Service which did just that. The organization convinced high profile brands to remove letters representing blood types from their names to encourage donations. So, for example, the Odeon cinema in Leicester Square became 'de n'. Whilst it might seem simple, altered assets can earn plenty of attention and generate discussion about a much more serious message. We've also seen award winning campaigns from Greggs, McDonald's and KFC that featured similar tactics.
Engaging curiosity / AB InBev's Global Smart Drinking Goals aims to reduce the harmful use of alcohol by 10% in six cities by the end of 2020, including Brazil. But telling customers to drink responsibly can be tough. A recent survey conducted by Kantar Millward Brown found that 69% of people think advertising has become more intrusive and there's nothing worse than a brand telling you to be sensible when you want to have fun.
However, rather than shoving its message down the throats of audiences, Ambev just tweaked its most post popular brands' assets and waited for people to notice. This tactic managed to pique people's curiosity to the point where they wanted to engage with the campaign.
Hijacking an occasion / Ambev found an occasion to create maximum noise by unveiling its campaign during a national football game. Latin Americans have a reputation for being passionate about football. Neilsen's 2018 World Football report revealed that 60% of the Brazilian population (that's 75 million people) are avid football fans. Not only will eyes be peeled on TV screens during the game, but social media also sees a surge of activity with as much as 80% of sports viewers likely to be interacting online. Beer consumption also significantly rises during these sporting events. By tapping into this occasion, the Brazilian brewery managed to supercharge the campaign's visibility and reach.
The Contagious I/O intelligence tool is constantly updated with case studies, in-depth strategy interviews, stories about new technologies and trend reports. If you would like to find out more about how you can get access to this resource, click here.
Contagious thinking delivered to your inbox 
/
Subscribe to the Contagious weekly newsletter and stay up to date with creative news, marketing trends and cutting-edge research.