Anthropomorphism and the pet care boom 
/
From pet hotels to animal massage, people are spending more and more to treat their furry friends like people. We analyse what's driving this behaviour and look at the brands cashing in on the trend.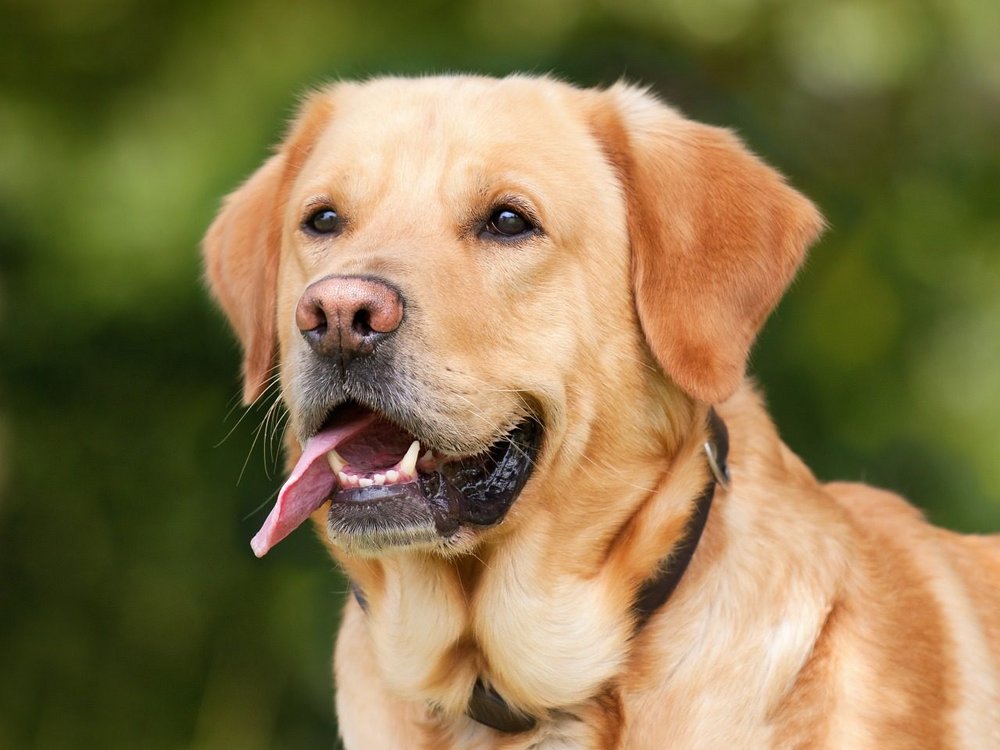 In June Global Market Insights (GMI) predicted that the global pet care market will grow from $190.1 billion in 2018 to $269.9 billion in 2025.
This hefty hike will not be driven solely by more pets but also, says GMI, by the 'increasing rate of humanisation of pets' that has sparked an explosion of new animal services and products, from CBD oil massages to ethical clothing.
According to The Economist, we see evidence of this humanisation in pet names, 'which have evolved from Fido, Rex and Spot to – in America – Bella, Lucy and Max'.
'Pet owners have come to believe that their animals can do human-like things, such as understand them, calm them and love them,' claimed another Economist piece.
In other words, pets that display human behaviours deserve to be treated like humans. And brands are cashing in on this trend. Bark Fifth Avenue offers spa treatments for dogs, for instance; Suzie's Pet Treats meanwhile produces CBD treats for pets.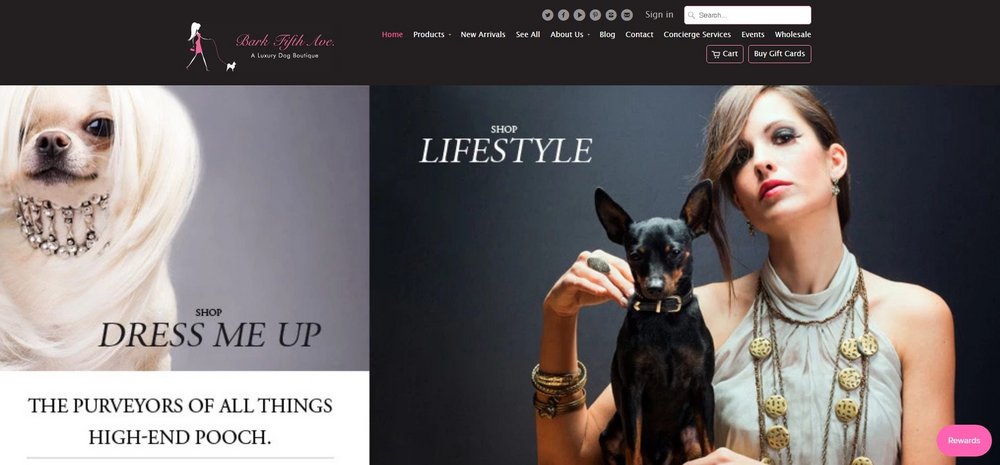 If this all sounds a bit 'millennial in a bad way', you're not totally wrong. Articles on this topic tend to point fingers at cash-strapped millennials who are hitting the usual milestones later in life and in the meantime spending their disposable income on their pets, or cite studies claiming that millennials see pets as practice for babies.
Either way, business is booming for pet care retailers who cater to human interests and trends – after all, it's the humans that do the purchasing. (But not always. In May, Contagious covered a campaign by Brazilian pet care retailer, Petz, which used facial recognition so dogs could shop on its ecommerce platform. When a dog was positioned in front of a webcam, Petz read the animal's reactions to the products on screen; a positive response automatically added to the product to the shopping cart, where the owner made the final purchase decision).​
Today's pet owners are looking for the same quality of pet food as they would feed themselves
Trishnah Shah, Euromonitor
The fastest growing area of pet care – nutrition – is also directly influenced by human tastes. Our attitudes to diet have evolved over the last decade, with the rise of the health conscious consumer and the increasing popularity of veganism. A 2019 survey by Nielsen found that roughly four in 10 global respondents are very willing to pay a premium for products made with organic or all-natural ingredients and environmentally friendly or sustainable materials, while the number of vegans in the US has increased by 600% in the last four years.
As Nielsen's UK head of retailer and business insight, Mike Watkins, said: 'Millennials are not only driving new trends like veganism – they are creating new markets [and] driving demand for healthier food as well as meat and dairy free options.'
Meanwhile, pet food has been undergoing a similar transformation.
According to 2018 research from Euromonitor International, globally, premium dog and cat food has grown 25% over the past five years – and will continue to grow – thanks to this demand for sustainable products. 'Today's pet owners are looking for the same quality of pet food as they would feed themselves,' writes Euromonitor's Trishnah Shah. 'They are scrutinising ingredients lists more so than ever. As a result, there has been an increased preference for small luxury brands because of their perception to be more healthy and natural.'
These shifts have been bolstered by the transformative force of ecommerce: pet owners have access to more choice, lower prices and more premium products than ever before. The convenience of online retail has paved the way for challenger brands like Ollie, a self-professed 'pet wellness brand that delivers freshly cooked, human-grade food tailored to each dog's nutritional needs' and is valued at $17m.
Ollie's co-founder and CXO, Gabby Slome, told Contagious that it's not just pet pampering millennials who demand these products: 'There needs to be a comfort with shopping online but other than that it reaches everyone who just cares about their dogs.' Ollie serves customers who are in their early 20s to their 60s, both suburban and city-based, across the US, says Slome.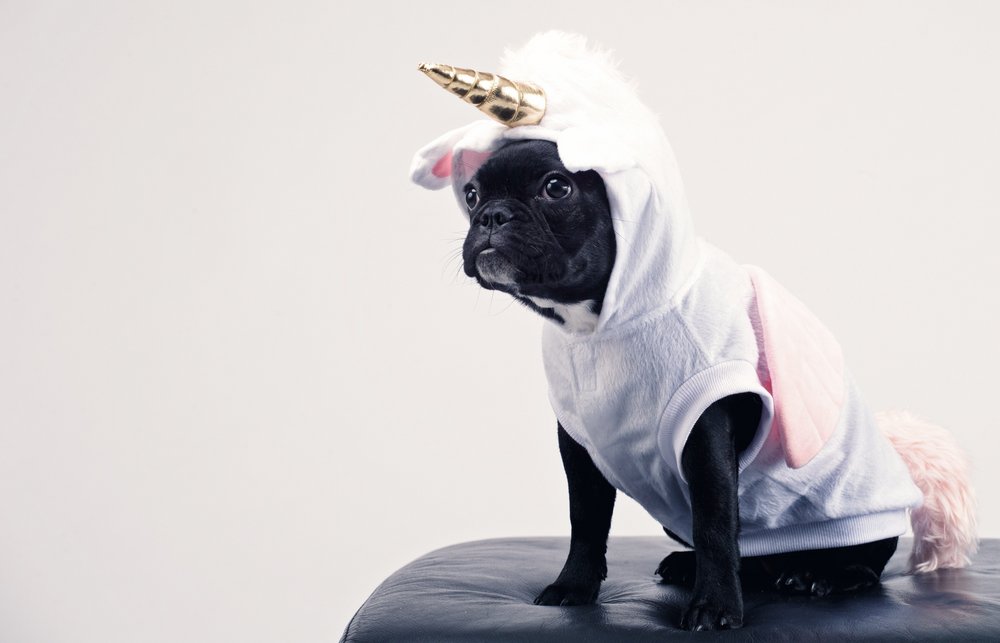 Smartphones have also enabled pet parents' fervour; thanks to an array of apps that monitor our pets' nutritional intake and behaviours, we are now far more likely to invest in premium care products. According to Wakefield Research, 69% of millennials are likely to use technology to keep track of their pets. Too busy to walk your dog? A plethora of dog sitting and walking apps (see Wag, Rover, Pawshake, DogVacay and DogBuddy) await. Going to be out all day? PetChatz, Wyze Cam Pan and the Pawbo Pet Camera will give you screen-time with your pet.
In short, while it's true that millennials – now in their 20s to late 30s, which are prime pet-owning, family-building years – are the largest pet-owning demographic, the pet care boom isn't the millennial phenomenon that lazy stereotyping in mainstream media makes it out to be, but a consequence of an upheaval of traditional retail in favour of ecommerce, combined with the widespread change to our attitudes towards health and lifestyle.
Contagious is a resource that helps brands and agencies achieve the best in commercial creativity. Find out more about Contagious membership here.
Want more Contagious thinking? 
/
Subscribe to the Contagious newsletter to receive a weekly dispatch of campaigns, opinions and research, curated for strategists, creatives and marketers.
Contagious thinking delivered to your inbox 
/
Subscribe to the Contagious weekly newsletter and stay up to date with creative news, marketing trends and cutting-edge research.