Interview
Phoebe O'Connell
/
26 June 2019
Cannes Lions jury president Jaime Mandelbaum on putting creativity before the stuff that 'could slit your chest open and cut your heart out' 
/
The Brand Experience & Activation jury president, Jaime Mandelbaum, shares his perspective on his category's Grand Prix winner and explains why action speaks louder than words.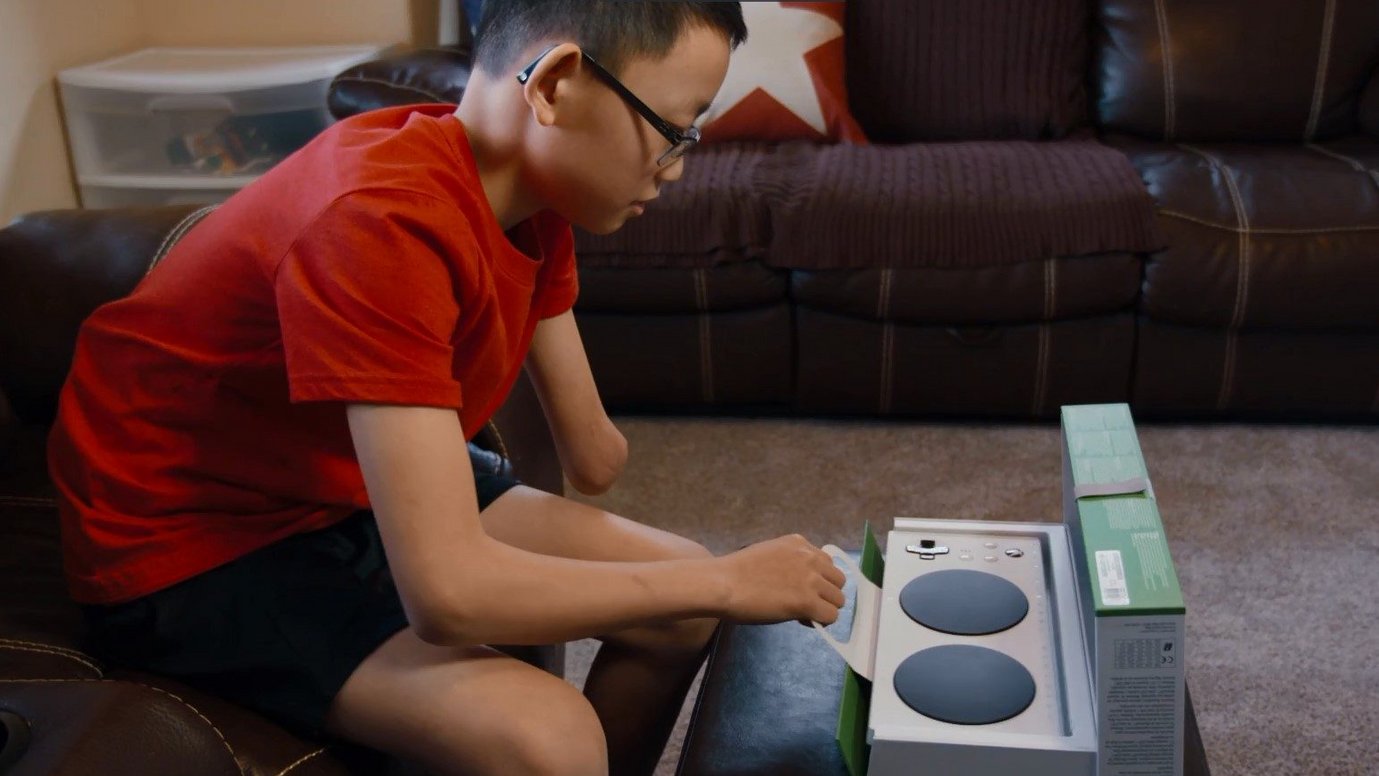 Microsoft's Changing the Game campaign, promoting the Xbox Adaptive Controller, bagged Brand Experience & Activation Grand Prix at Cannes this year.
The Xbox Adaptive Controller was created by McCann New York to make gaming more accessible to people with disabilities. To advertise the new inclusive Xbox controller design, Microsoft aired a two-minute commercial during the 2019 Superbowl. The film, which the agency claims was the 'number one most effective Superbowl ad', features young gamers whose confidence and gaming experience have improved thanks to the controller. The campaign generated $35m in earned media and earned the brand a 246% increase in social voice.
Contagious spoke to Jaime Mandelbaum, chief creative officer at VMLY&R and Brand Experience & Activation jury president, to find out more about the winning entries and what they say about the industry as a whole.
In the press conference you spoke a lot about purpose and social and cultural impact. You emphasised that brands need to be acting on, rather than just talking about these themes. Is that something you've seen change this year?
Mandelbaum: I wouldn't say that our focus was on finding stuff with purpose, it's just what was there. There's a massive amount of work about inclusion, equality, all those topics. I think we've seen a shift in jurors getting more sceptical, saying, 'They're talking about this but what are they actually doing?' The second someone sees or sniffs that you're trying to tag on something just for your own game, they shy away from it. That's why there were certain projects that didn't go as far or make it into the shortlists, because they weren't a good fit, and the type of things they were trying to do didn't feel right.
On the second day of judging, when we were still going through the second half of the long list, we had seen a lot of work – stuff that could slit your chest open and cut your heart out because you feel for these people and their pain – but ultimately this is a show that rewards creativity and innovation and solutions that we can bring to problems, clients and products. So, it's really hard, when you've seen someone's misery, to split yourself from what you're watching and dissect one thing from the other – the cause, what they're trying to do, what they have actually done, and what the idea is.
Sometimes if you applied that lens, you'd see that they just appropriated a topic that people would feel emotional about. If you look at the Grand Prix winner, we went through every single piece that was Gold, and discussed them in great detail to see why each one had a shot at being a Grand Prix and why not. With Xbox, if you disassociate it from the cause, all the great things it did still apply: take away the kids and here's a brand that has created a sub product that enhances the experience for a bunch of different people who were not having the same experience with the brand as others. Imagine a whole audience that is now able to have an experience as great as that of others, the effect that has on them growing up, in their formative years, and the effect it has on their relationships with their peers, family, friends – the impact goes way further than just something positive for the brand.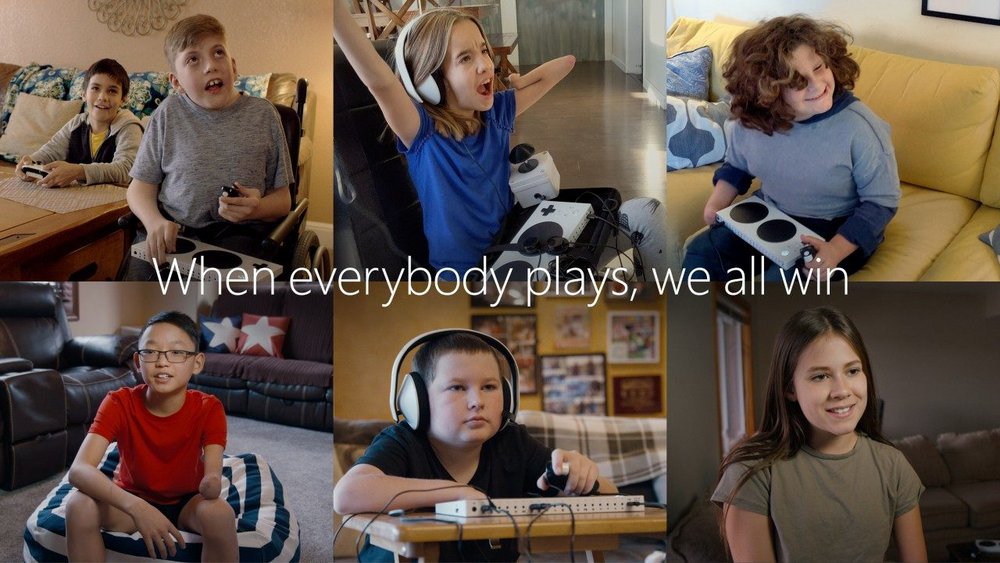 So impact was your main criteria - did you set that out with the jury beforehand?
Yes. We looked at things that had a disproportionate impact, ideas that go much further, having a ripple effect, whatever scale they were done at. Anything that has a ripple effect and generates a longer term thing that lives on after the activation or experience is great.
Was it a unanimous decision or were other strong contenders in with a chance?
We treated every single Gold piece as a contender. One of the things I set out at the beginning was to make sure every voice in the jury room was heard. I said at the beginning, 'look, I really want to hear if anyone has a counterpoint to anything.' Even if I felt it was an amazing piece of work, I wanted to know if anyone had a reason for why they thought it might not be. Too often we gravitate towards the same things, not necessarily for good reason, just because in the past those are the things we gravitated to.
What do you wish you had seen more of?
More connected experiences, less activations. That category is still shallow in experiences, like larger, more immersive pieces. All the Golds provided that – some more than others – but once you start going beneath the Golds, you find fewer. There were more activations.
Do you think your category has more cultural relevance right now compared with other categories?
Yes, I think it's one of the most important categories because we talk about how brands are no longer what they promise to be and who they say they are. They're the sum of the parts of the experiences they provide. So I think, to brand building at least, it is the most important category.
Brands are no longer what they promise to be and who they say they are. They're the sum of the parts of the experiences they provide.
Jaime Mandelbaum
When brands try and show an interest in the lives of their customers by putting themes like inclusivity and equality at the centre of their campaigns, they risk coming across as inauthentic. How does a brand make sure it hits the right note, as Microsoft did in this case?
With Microsoft, it's at the core of their product, it's something that suddenly they've attached to their product that allows people to have the same experience. So it's about relevance. But it's also whether it's really true to what you're doing. With Microsoft it's clear: they had this product and set of consumers that weren't experiencing their brand in the same way as others. Suddenly they brought them into the fold and it completely changes how those people interact with the brand.
There were a bunch of cases that were completely inauthentic and that's why they never made it. One trend that I've started seeing, and it's just bubbling up, is that although brands used to be neutral, more and more you see brands, when it comes to politics, now having a very clear stand on a topic, and being rewarded for it. Even at the expense of having some consumers hate the brand, not having a fear of getting political.
Another [trend I've noticed] is you see more and more brands being more selfless, for example Volvo's E.V.A. Initiative. Volvo has 30 years of data that makes their cars safer than their competitors, but said, 'You know what? Everyone has the right to have a safer ride so we're going to release our competitive advantage to all the car makers in the world'. So we're seeing brands saying, 'If it's for the good of everyone, we might as well share'. Brands are realising that the world's not a bubble, that whatever it is they do inside this bubble they've created for themselves has repercussions elsewhere, so you see them trying to understand the environment as a whole.
The third and last trend that I saw is really beneath the service: ideas that are counterintuitive, against the pace, going back to analogue experiences. Everything now is about being fast and immediate – you press a button and Amazon delivers to you tomorrow. Now we are starting to see things that are completely counter to that; you order something and it will take months to get to you – on purpose [...] I think there's going to be more work like that in the future, because people are maybe slightly overwhelmed by the pace of things. The second you do something really slow, you stand out instantly. People go, woah, what? It takes months for me to receive this? It's suddenly become a complete point of differentiation. A move towards analogue, creating something where you actually have to go to the trouble of doing something with your hands. Those are the three interesting things I've seen bubbling up, just within the category.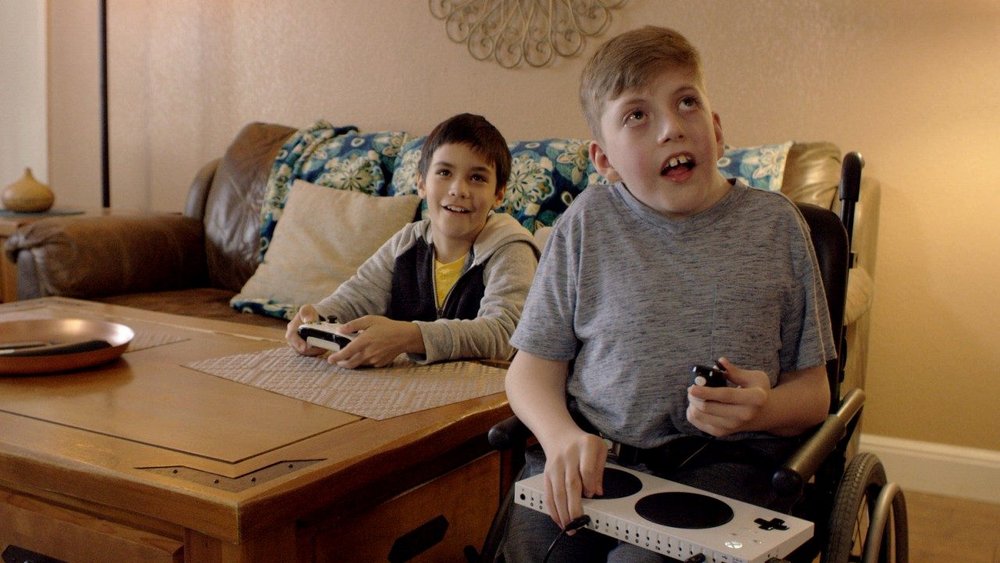 You said the jury was moved by the capacity of Microsoft's initiative to improve the confidence of young gamers. Can all brands build an emotional connection with their consumers? Are some brands better placed than others?
I don't think all brands can have the same kind of effect. It's really hard to compare Xbox to someone who makes cheese. Yes, some brands have a place to build those connections. If you look at Domino's Paving for Pizza – why are they paving roads? Well, from a business point of view, as crazy as it sounds, the experience of having pizza delivered to your home can be totally ruined by holes in the street, because your pizza gets shaken and messed up. So it makes sense, it's not like they just said, 'We want to do good and pave the roads'. If people understand the link and why they are doing it, I don't think it feels wrong.
There's a lot of stuff that does feel wrong and none of that was awarded. Perussian Prices, they won a gold: a Peruvian supermarket saw that Peru had qualified for the World Cup after 36 years, and it was going to be in Russia where prices are three times higher than in Peru. South America is crazy about football, people literally sell their houses to go to a world cup and watch the games. So they created a whole experience so people could go there and walk into a supermarket that has the same prices as in Peru. It's mind blowing to think you could have that kind of connection with a supermarket, to feel like, wow, these people actually care about me, they went all the way to Russia to ensure I have the same experience as I have at home, in a place that's completely foreign to me.
If you find the right connection point and the right idea, you can be extremely relevant and have a place in culture. But an experience as impactful as Xbox? I don't think every brand can have that.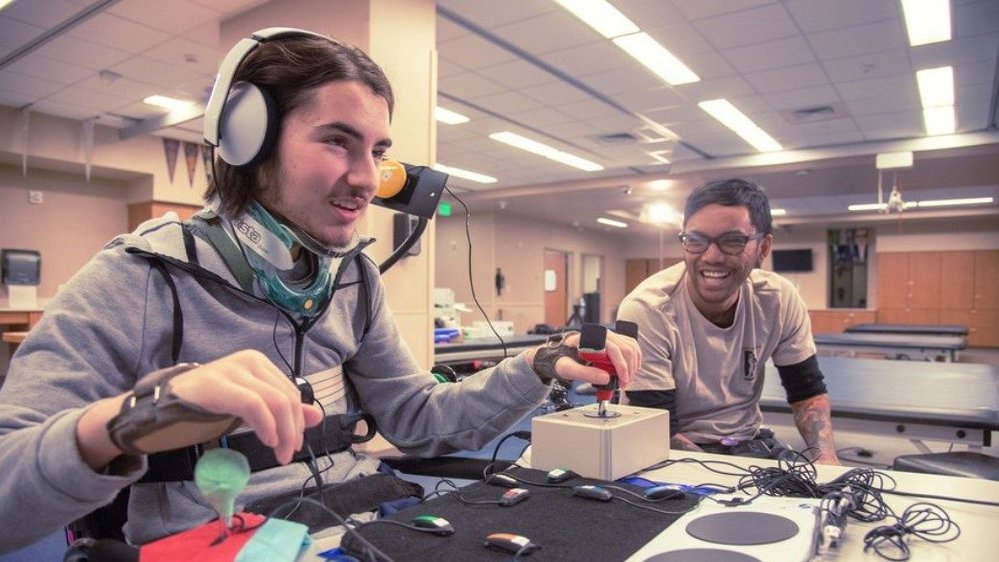 What's your perception of the general health of the industry?
The general health of the industry? I don't know. I'm not an economist, I'm not a doctor.
Are you optimistic?
I'm from Brazil – I'm always optimistic. I think it's hard for me not to be. In the world we live in, the private sector, for profit or not, is taking more action than governments and governmental institutions are, and are understanding they need to have an active part in society, because it's not a bubble.
If you'd like us to bring the best work, key trends and brightest ideas from Cannes Lions to your office for your team or as part of a client event, book our Cannes Deconstructed briefing. Based on behind-the-scenes access to jury presidents, press conferences and the teams behind the Grands Prix-winning work, Cannes Deconstructed delivers a week's worth of Cannes in one, insight-packed hour. To find out more or book a Contagious Cannes Deconstructed briefing, click here.
Contagious thinking delivered to your inbox 
/
Subscribe to the Contagious weekly newsletter and stay up to date with creative news, marketing trends and cutting-edge research.