Cannes Lions 2022: Palais Talk 
/
Notable quotes from a week spent speaking and listening to Cannes Lions jury presidents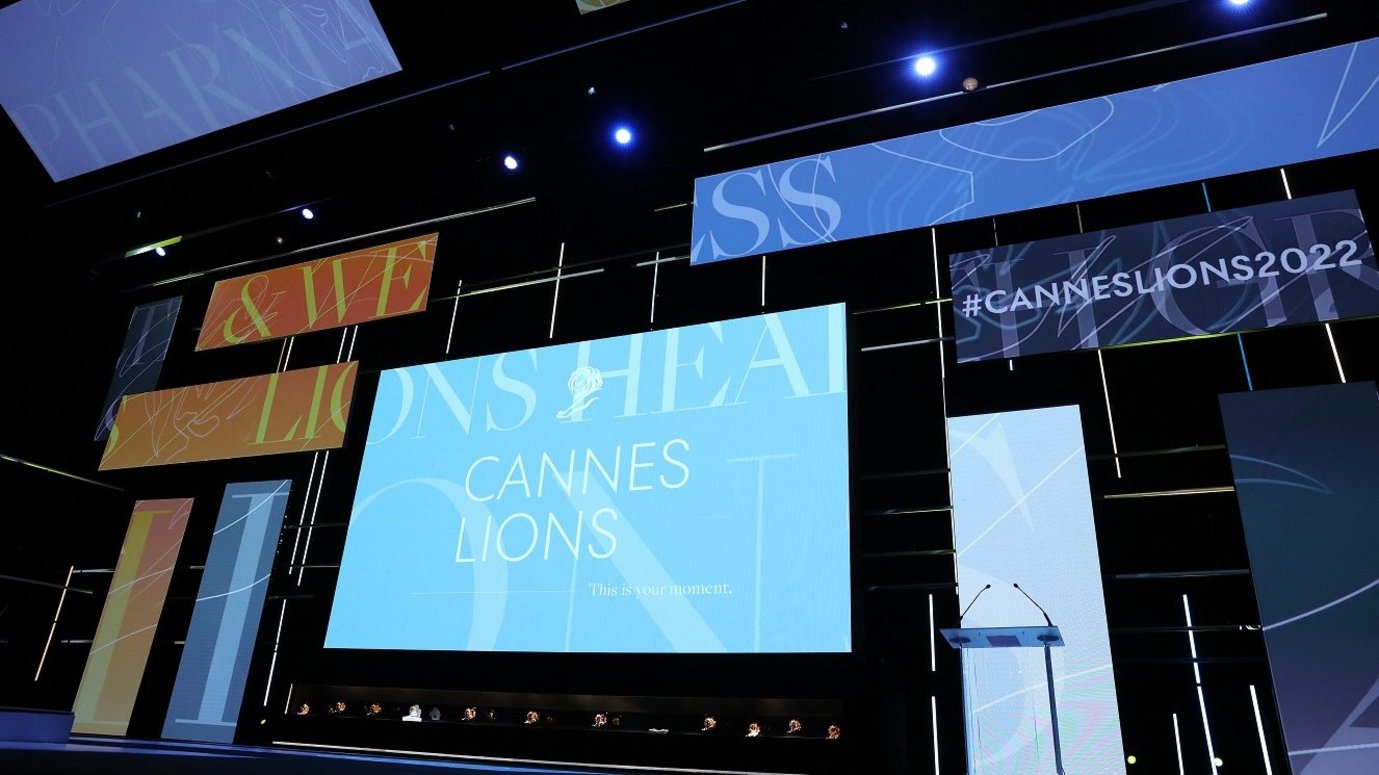 The Contagious team dutifully attended press conferences and chased down interviews at Cannes to get the inside track on the big winners at the International Festival of Creativity. Here are some of the most noteworthy quotes, quips and aphorisms that we jotted down in a week spent speaking with jury presidents.
Agency side, if you want to win a gold Lion at Cannes, you've got to work on your ego. Very fast. What used to happen in the past were the rock star creative pair would be alone on the stage and receive all the limelight. Now what's winning the golds is so much more complex and has many different dimensions – that to win you've got to collaborate with a lot of experts within their own craft expertise. If you kill your ego, that's going to help you to be interested in someone who doesn't look like you or do what you do and then start to collaborate and add to the product. Then you'll be celebrated. It might not be one or two of you on stage. You'd be 10 or 15, but you're still on stage and that feeling is going to bring you so much love.
On the client side, you've got to commit. To understand the difference between good and great, you've got to commit to your agency and your team. Stop jumping from one agency to another or putting five agencies into pitches for project based work – you're not going to win a Cannes Lion if you're not building on your relationships, understanding each other or by progressing together.
– Fred Levron, Dentsu International (Direct jury president)
Marketing is still a very important part of things, advertising is very important, but we need to be a little bit more real and honest in what we're delivering in terms of our product, what we're promoting to our audiences and how we think we play inside that because our voice is loud. But at sometimes I think we're saying the wrong thing.
– Cleve Gibbon, Wunderman Thompson, Innovation jury president
People are craving for companies and brands to take a stand and drive action. We're discovering Words aren't enough. They want to see brands and companies show up and make meaningful change in the world. The world really needs that help right now.
Judy John, Edelman, PR jury president
We've gone through a decade of brands taking action and trying to save the world - very purpose driven. But at the end of the day we need to sell products. A laundry detergent is a laundry detergent. It's probably not going to do a lot more than clean your clothes.
Natalie Lam, Publicis Groupe, Print & Publishing jury president
Copy Sucks. With the rise of social media, where you've got to generate so much work in such a short space of time and clients are only prepared to pay $5,000 for 12 posts, are you going to employ David Abbott to write the headlines? No, they're going to get someone fresh from school to write those lines, and that's what's happening. You're flushing money down the toilet and just refusing to pay for quality. That's the whole problem, the effectiveness of advertising has declined and you can correlate that with just bad communications.
Eugene Cheong, DDB Asia, Outdoor jury president
When you look at the projects that won, you'll see that it's harder to create a project that will win big at Cannes. We're seeing more and more projects that took two years in the making.
Hugo Veiga, AKQA, Mobile jury president
When you're looking at dozens of Super Bowl campaigns, then Coinbase comes in and spends five minutes producing a twist on a QR Code, that's a slap in the face. It's such a great illustration that creativity is really about breaking through. It doesn't have to be expensive or celebrity-led; it just needs to be very aware of how they target the audience and what's going to [get] people to pay attention.
Fred Levron, Dentsu International, Direct jury president
I can remember coming here when the FAANG companies were the big disruptors. It was the frenemy of WPP […] Then the next wave was also the consulting firms coming into this space with Accenture's acquisitions and Deloitte Digital and even McKinsey and Bain, and it was like, "Oh, my goodness, what's going to happen? Are these consulting firms taking share?"
What I see now is this is absolutely not a zero-sum game. The pie and the space is getting bigger. It's never been a more incredible time to think about creative transformation and the role that all of us play together collectively, to solve for what we've always wanted to do in marketing – business problems, world problems.
Beth Ann Kaminkow, VMLY&R Commerce, Creative Commerce jury president
After covid people began to live in the digital world. For example, the gaming space, metaverse and social media. There is a need for strong and emotional experiences that impact people who've begun to inhabit both the real and digital world.
Yasuharu Sasaki, Dentsu, Brand Experience & Activation jury president
Craft has become a passenger in boring conversations that only creatives have, so clients don't give a fuck about it. When was the last time you heard a client say, "I need them to go craft this more?" Never, and we've done that to ourselves because I think we've gone, "Well, let me go away and craft," and what we've come back with is invisible to them.
Nils Leonard, Uncommon, Industry Craft Lions jury president
Cannes Deconstructed 
/
Want to know about the best work and key trends from this year's Cannes Lions International Festival of Creativity? Book a Contagious Cannes Deconstructed briefing for your team and we'll deliver a week's worth of festival insights in one hour. These can be delivered in person (depending on Covid restrictions) or virtually. Contact [email protected] for more information.
Contagious thinking delivered to your inbox 
/
Subscribe to the Contagious weekly newsletter and stay up to date with creative news, marketing trends and cutting-edge research.