Creativity
Alex Jenkins
/
19 June 2019
Cannes Lions: Direct Winners 2019 
/
Whopper Detour scoops the Grand Prix for diverting McDonald's customers to Burger King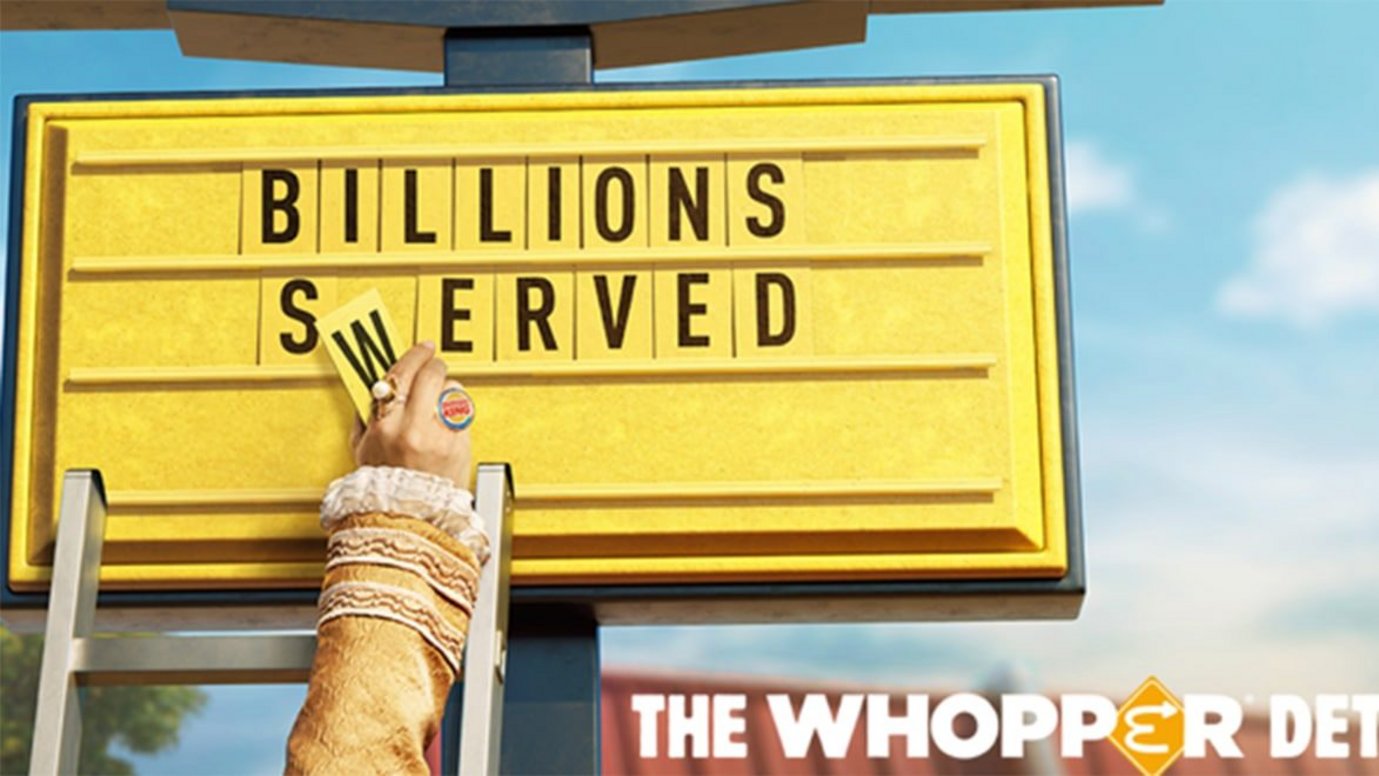 The Direct jury today awarded their Grand Prix to Burger King for it's Whopper Detour campaign, created by FCB New York.
As part of a push to increase downloads of its app, the brand gave away Whopper burgers for $0.01 to anyone that used the Burger King app within a 600-foot radius of a McDonald's restaurant. The app reached number one in the App Store's Food and Drink category within a few hours of the campaign's launch.
According to the brand, the campaign generated 3.3 billion impressions, equating to $37m in earned media. More than half a million Whoppers were redeemed (more than 40 times Burger King's past digital-coupon-redemption record).
During the promotion the number of products sold through the Burger King app increased seven-fold. And, despite the fact that Whopper sandwiches only cost a penny, the total sales value sold through the mobile app increased by three times during the promotion. After the promotion, Burger King continued to sell twice the amount through its app compared to sales before the campaign.
President of the Direct jury and chief creative officer of MRM//McCann, Nicky Bullard, explained that Whopper Detour earned the Grand Prix because, 'It was completely brilliant. It used data and targeting. It asked you to do something and millions of people did. It's just pure genius.'
Burger King also won Gold and took another swipe at McDonald's with its Burn That Ad campaign, via David São Paulo, also designed to drive app downloads. App users in Brazil that pointed their smartphone camera at a static McDonald's print ad saw it set alight in augmented reality flames, revealing a Burger King ad in its stead, along with a coupon for a free Whopper.
Speaking to Contagious for an in-depth brand spotlight on the brand, Burger King CMO Fernando Machado told us that, 'We love ideas around hacking: inserting ourselves into the conversation, be relevant in pop culture, in a way that only Burger King could be and could do. When done right, it makes people love the brand even more and, in many cases, helps us sell more'.
Other Gold Lions in the Direct category went to:
Street-Vet / Purina / McCann Paris
ThisAbles / IKEA / McCann Tel Aviv
If you'd like us to bring the best work, key trends and brightest ideas from Cannes Lions to your office for your team or as part of a client event, book our Cannes Deconstructed briefing. Based on behind-the-scenes access to jury presidents, press conferences and the teams behind the Grands Prix-winning work, Cannes Deconstructed delivers a week's worth of Cannes in one, insight-packed hour. To find out more or book a Contagious Cannes Deconstructed briefing, click here.
Contagious thinking delivered to your inbox 
/
Subscribe to the Contagious weekly newsletter and stay up to date with creative news, marketing trends and cutting-edge research.