Creativity
Phoebe O'Connell
/
18 June 2019
Cannes Lions: Entertainment for Music winners 2019 
/
This is America and Bluesman both rewarded with Grands Prix for their portrayals of racism and injustice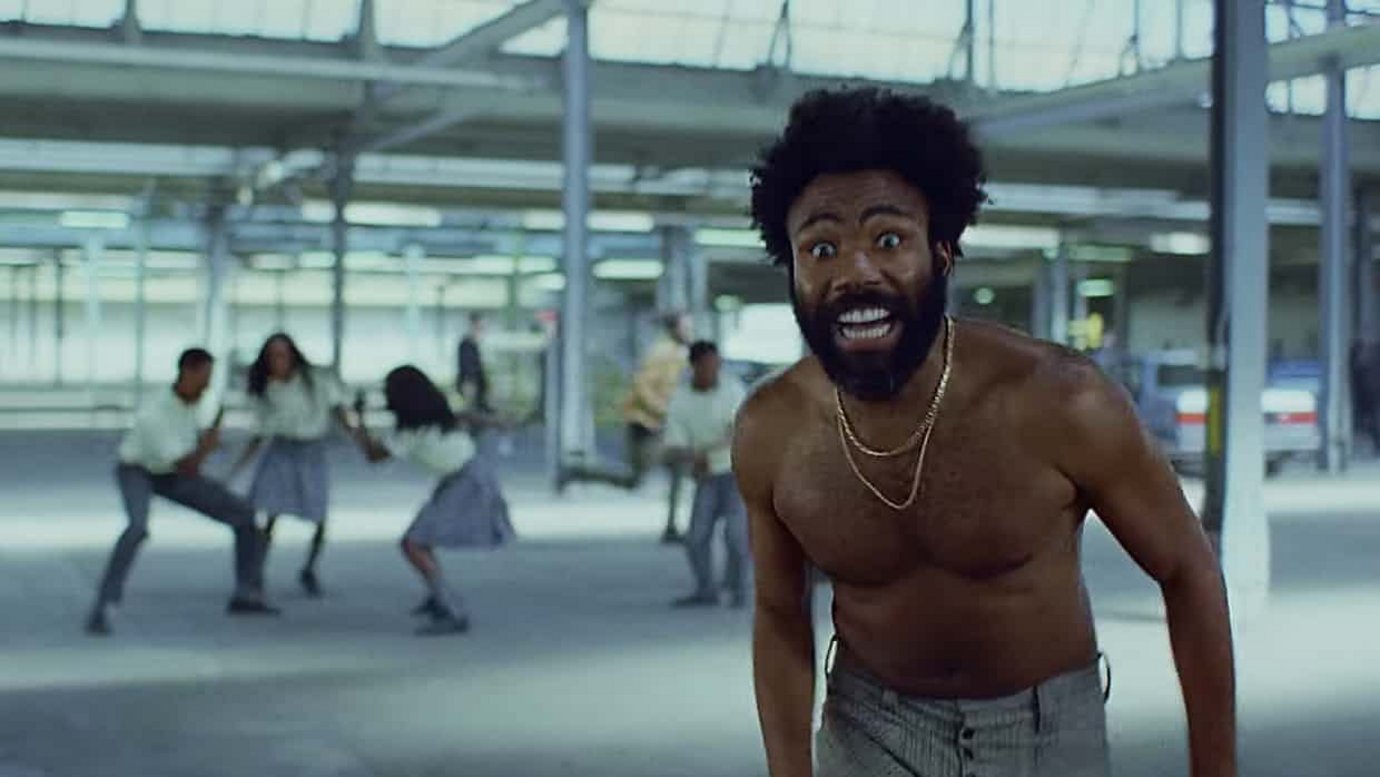 In a first for the four-year-old category, both 'This is America' by Childish Gambino and 'Baco Exu do Blues' by Bluesman have been awarded a Grand Prix in the for Entertainment for Music at Cannes Lions today
The jury was led by Paulette Long OBE, a music consultant, board director and publisher, who told us how the jury was 'split down the middle' when it came to deciding between the two winners. On her first reaction to This is America, Long remarked:
'I was shocked. I was stunned. I thought it was brilliant.' Although the two winners come from different territories, they 'do exactly the same thing but in completely different ways,' she said - both portraying racism and violence, and both delivering a cultural impact, Long said.
'Every so often, a video comes out and it points a finger. We have to admit where we are and what's going on and that we need to make a change. Music is such a brilliant tool to do that.'
'A few words for you,' Long said to the audience. 'Diversity. Institutional racism. Empowerment. Equality. Values. It's about levelling the playing field and shifting the balance.'
Since its release in May last year, Childish Gambino's This is America music video, created with Doomsday Entertainment, LA, has been viewed more than 555 million times on YouTube. Its symbolism has made it the subject of countless thought pieces about life in modern America; the themes of spirituality, injustice, racism and violence are the backdrop for myriad cultural references and the song's refrain – This is America. Long called it 'a cultural phenomenon'.
Bluesman, created by Brazilian rapper Diogo Moncorvo (better known as Baco Exu do Blues) and AKQA São Paulo, is the self-described 'movement that broke the stereotypes of blackness imposed by society'. The seven-minute film accompanies the rapper's latest album, and aims to reveal unconscious racism by challenging the perceptions of views, 'showing a black man running, not from the police, but because he was late'. Long spoke about the significance of highlighting a new artist from Brazil: 'Outside Africa, Brazil has the biggest black population,' 42% of whom earn less than white Brazilians, and 'are twice as likely to be killed'. 'We need to show this. Bluesman is a movement.'
Gold winners in the category were:
Mistaken Love Song / Federal Government of Brazil / Art Plan BrasiliaExpensify This / Expensify / JohnXHannes New York​
If you'd like us to bring the best work, key trends and brightest ideas from Cannes Lions to your office for your team or as part of a client event, book our Cannes Deconstructed briefing. Based on behind-the-scenes access to jury presidents, press conferences and the teams behind the Grands Prix-winning work, Cannes Deconstructed delivers a week's worth of Cannes in one, insight-packed hour. To find out more or book a Contagious Cannes Deconstructed briefing, click here.
Want more Contagious thinking? 
/
Subscribe to the Contagious newsletter to receive a weekly dispatch of campaigns, opinions and research, curated for strategists, creatives and marketers.
Contagious thinking delivered to your inbox 
/
Subscribe to the Contagious weekly newsletter and stay up to date with creative news, marketing trends and cutting-edge research.