Creativity
Phoebe O'Connell
/
25 June 2021
Cannes Lions: Film Winners 2021 
/
The three Grand Prix winners were Lacoste, Nike and Essity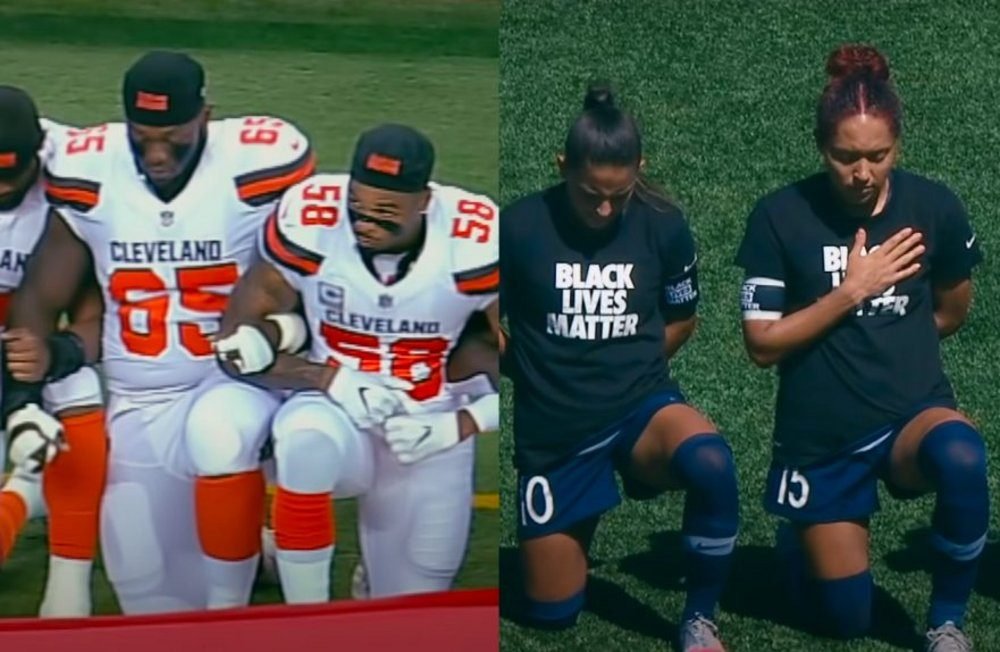 Three Grands Prix were awarded this year at Cannes in the Film Lions category. Lacoste won for its Crocodile Inside ad by BETC Paris, Nike for You Can't Stop Us by Wieden+Kennedy Portland, and Essity for Bodyform's Womb Stories, by AMV BBDO London.
Crocodile Inside depicts a couple arguing and reconciling again as a Parisian apartment block comes crashing to the ground around them. It was produced by General Pop, Pantin and Iconoclast in Paris. Nike USA's You Can't Stop Us, narrated by US soccer player Megan Rapinoe, features 72 clips of different sports stitched together into 36 perfectly synchronised split-screen frames. The 90-second ad has almost 60 million views to date.
Finally, Bodyform's Womb Stories, which has swept up a number of other awards including the Titanium Grand Prix and the Film Craft Grand Prix, blends live action and animation to address issues such as miscarriage, menopause, period cramps, sex and birth.
The evocative campaign depicts the love hate relationship women have with their own bodies and reproductive cycles and was developed in response to a new research study by the brand which found that 66% of women who experienced miscarriage, endometriosis, fertility issues or menopause said that being open with family and friends helped them cope.
Gold Lions winners /
Airpods – Bounce for Apple by TBWA Media Arts Lab, LA and Pulse Films, LA
Francesca for Diesel by Publicis Italy, Milan
You Love Me for Beats by Dr. Dre by Translation, New York
Festive for Burberry by Burberry UK and Riff Raff films, London
Eternal Pregnancy for Equal Pay Day by Mortierbrigade, Brussels
The Moldy Whopper for Burger King by DAVID Miami and INGO Stockholm
Cannes Deconstructed 
/
Want to know about the best work and key trends from this year's Cannes Lions International Festival of Creativity? Book a Contagious Cannes Deconstructed briefing for your team and we'll deliver a week's worth of festival insights in one hour. These can be delivered in person (depending on Covid restrictions) or virtually. Contact [email protected] for more information.
Want more Contagious thinking? 
/
Subscribe to the Contagious newsletter to receive a weekly dispatch of campaigns, opinions and research, curated for strategists, creatives and marketers.
Contagious thinking delivered to your inbox 
/
Subscribe to the Contagious weekly newsletter and stay up to date with creative news, marketing trends and cutting-edge research.