Creativity
Katrina Stirton Dodd
/
20 June 2019
Cannes Lions: Innovation Winners 2019 
/
This year's winner of the Grand Prix for Innovation at the Cannes Lions is See Sound, a smart home device from sound recognition startup Wavio.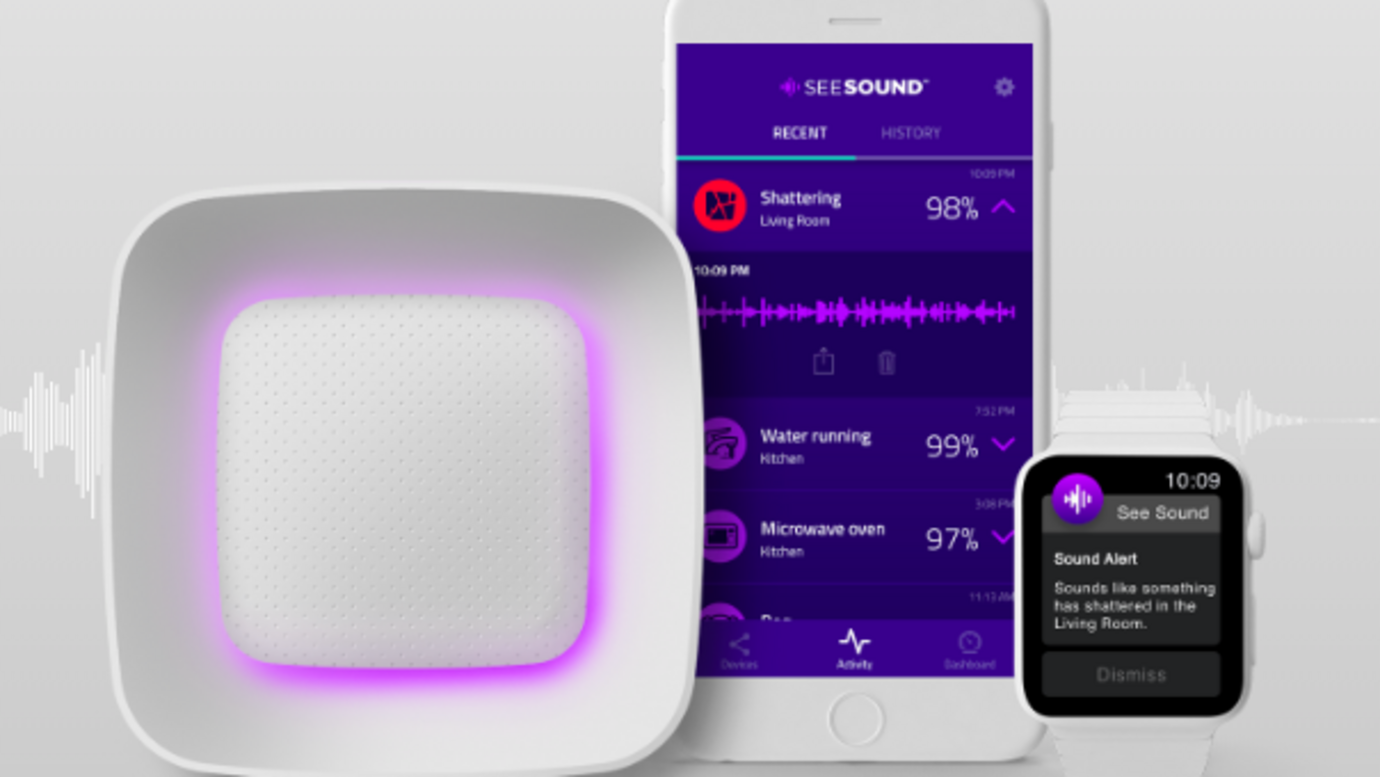 Designed to assist people living with hearing impairment, See Sound uses Artificial Intelligence to identify a range of 75 everyday household sounds, sending the user a notification to make them aware of noises they cannot otherwise hear.
Those of us who can hear take sound – and the cues it gives us – for granted, but for people with hearing loss the absence of those cues represents a significant risk. While many devices on the market offer a visual signal for specific sounds – the doorbell, the fire-alarm – See Sound is transformational because it offers an all-in-one solution.
The team at Wavio collaborated with Area23, part of the FCB Health Network, to leverage more than two million 10-second sound clips already catalogued in the Google Audio Set – their original source: YouTube. This aspect of the project was key to the Grand Prix win in a category that honours 'Ground breaking innovation, technology and problem solving,'
'You have to collaborate to create something outstanding in innovation,' said Jury president Bill Yom, president and global creative director of Cheil Worldwide. Another of his jury's criteria for judging such a diverse selection of work: 'We wanted to see a long living life.'
Yom also stressed the importance of the live-judging process now used to evaluate work shortlisted in Innovation. He said 'You can see in about 10 seconds' whether a project has substance.
Innovation Gold Lions were awarded to:
Changing the Game / Microsoft Xbox / McCann, NY
Innovation Silver Lions were awarded to:
#BrailleBricksForAll / Dorina Nowill Foundation for the Blind / Lew'Lara\TBWA, Sao Paulo
ThisAbles / Ikea / McCann, Tel Aviv
If you'd like us to bring the best work, key trends and brightest ideas from Cannes Lions to your office for your team or as part of a client event, book our Cannes Deconstructed briefing. Based on behind-the-scenes access to jury presidents, press conferences and the teams behind the Grands Prix-winning work, Cannes Deconstructed delivers a week's worth of Cannes in one, insight-packed hour. To find out more or book a Contagious Cannes Deconstructed briefing, click here.
Contagious thinking delivered to your inbox 
/
Subscribe to the Contagious weekly newsletter and stay up to date with creative news, marketing trends and cutting-edge research.