Cannes Lions: Media winners 2019 
/
Nike picks up a Grand Prix in Media for a street art campaign promoting its Air Max sneakers in Brazil.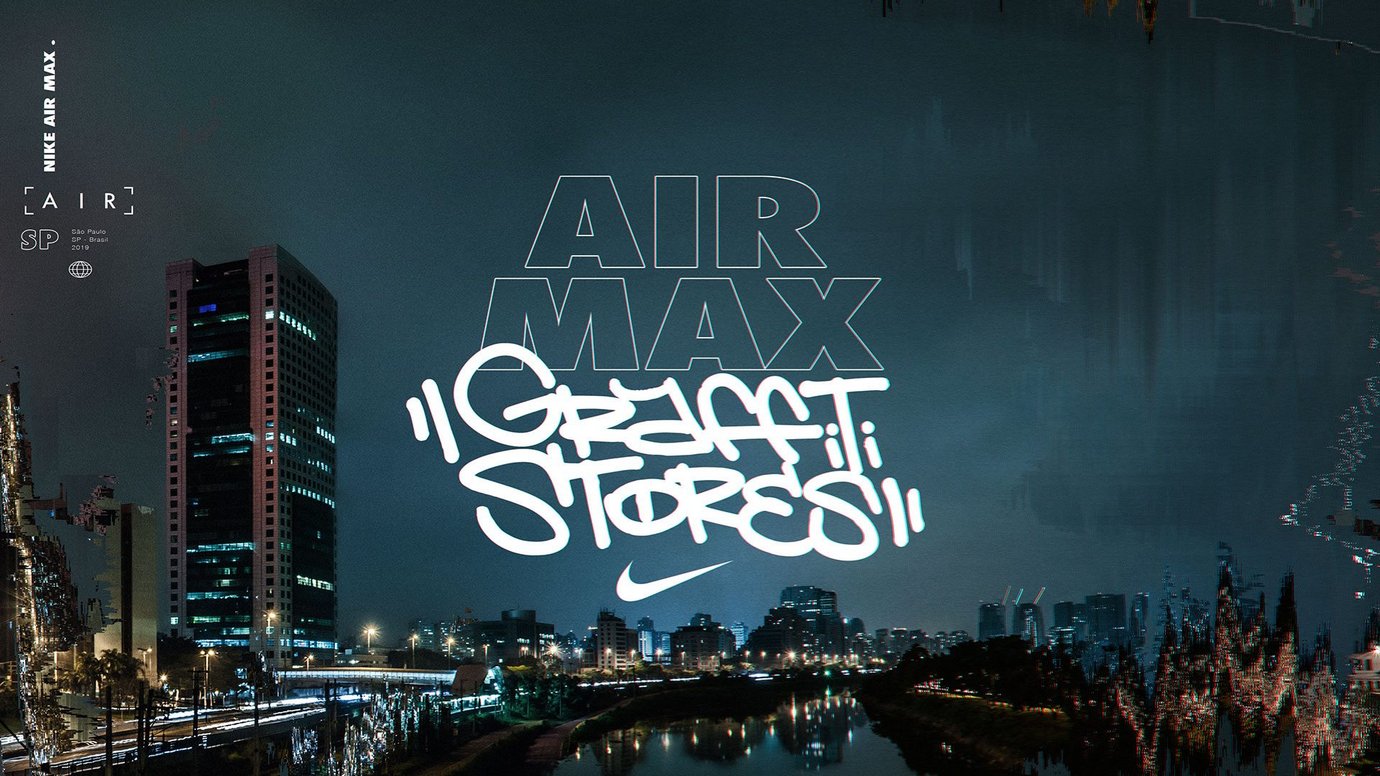 Sportswear brand Nike took home a Grand Prix in Media for its graffiti campaign to promote its new Air Max collection in Brazil.
Nike commissioned São Paulo-based street artists to paint graffiti characters wearing Air Max sneakers on the walls of the city. Customers could visit the street artworks and purchase the limited pre-sale Air Max sneakers through a geolocation feature on Nike.com. Using this method, the brand coordinated a series of 'drops' in different areas of the city over several weeks.
Nike also re-created six previously erased graffiti characters wearing Nike Air Max sneakers following the conviction of São Paulo's Governor for damaging cultural heritage. The city's governor had previously whitewashed much of the city's street art to the chagrin of many sneaker heads and graffiti artists.
Created by AKQA São Paulo, the Air Max Graffiti Stores campaign resulted in a 33% increase in Air Max sales as well as 22% more visits to Nike.com, according to the agency.
'We loved that it tapped into the cultural fabric of a city,' said Karen Blackett, Media jury president and chairwoman of MediaCom. 'It's easy for brands to use influencers, but this was a brilliant example of a brand tapping into city culture and using it in a way that benefited the brand and city. We loved how the medium was the message and how it combined physical and digital.'
Blackett also spoke of the 'immense task' undertaken by her jury to sift through 2,196 submissions in her category. She bemoaned the fact that too many case studies 'lacked excellence' when it came to media execution despite an abundance of strong creative ideas. Blackett also commented on large number of entries focused on local markets rather than global campaigns.
'We wanted simple ideas that were brilliant ideas,' she said. 'Something that made you proud to work in the craft and jealous that you didn't think of it. I asked the jury to think about what their heads were saying and what their hearts saying. When it came to the voting, this [Air Max Graffiti Stores] was the clear winner.'
Gold lions in the category were also awarded to:
Whopper Detour / Burger King / FCB Miami
Scent by Glade / S.C Johnson /Ogilvy Chicago
Keeping Fornite Fresh / Wendy's / VMLY&R Kansas City
It's a Thursday Night Tide Ad / Tide / Saatchi & Saatchi, New York
Hacking Prime Day / Cheerios Honey Nut / Mindshare, Chicago
You seeing this? / ESPN X NBA / R/GA New York
If you'd like us to bring the best work, key trends and brightest ideas from Cannes Lions to your office for your team or as part of a client event, book our Cannes Deconstructed briefing. Based on behind-the-scenes access to jury presidents, press conferences and the teams behind the Grands Prix-winning work, Cannes Deconstructed delivers a week's worth of Cannes in one, insight-packed hour. To find out more or book a Contagious Cannes Deconstructed briefing, click here.
Contagious thinking delivered to your inbox 
/
Subscribe to the Contagious weekly newsletter and stay up to date with creative news, marketing trends and cutting-edge research.