Cannes Lions: PR winners 2019 
/
Female hygiene brand wins PR Grand Prix for hiding tampons in books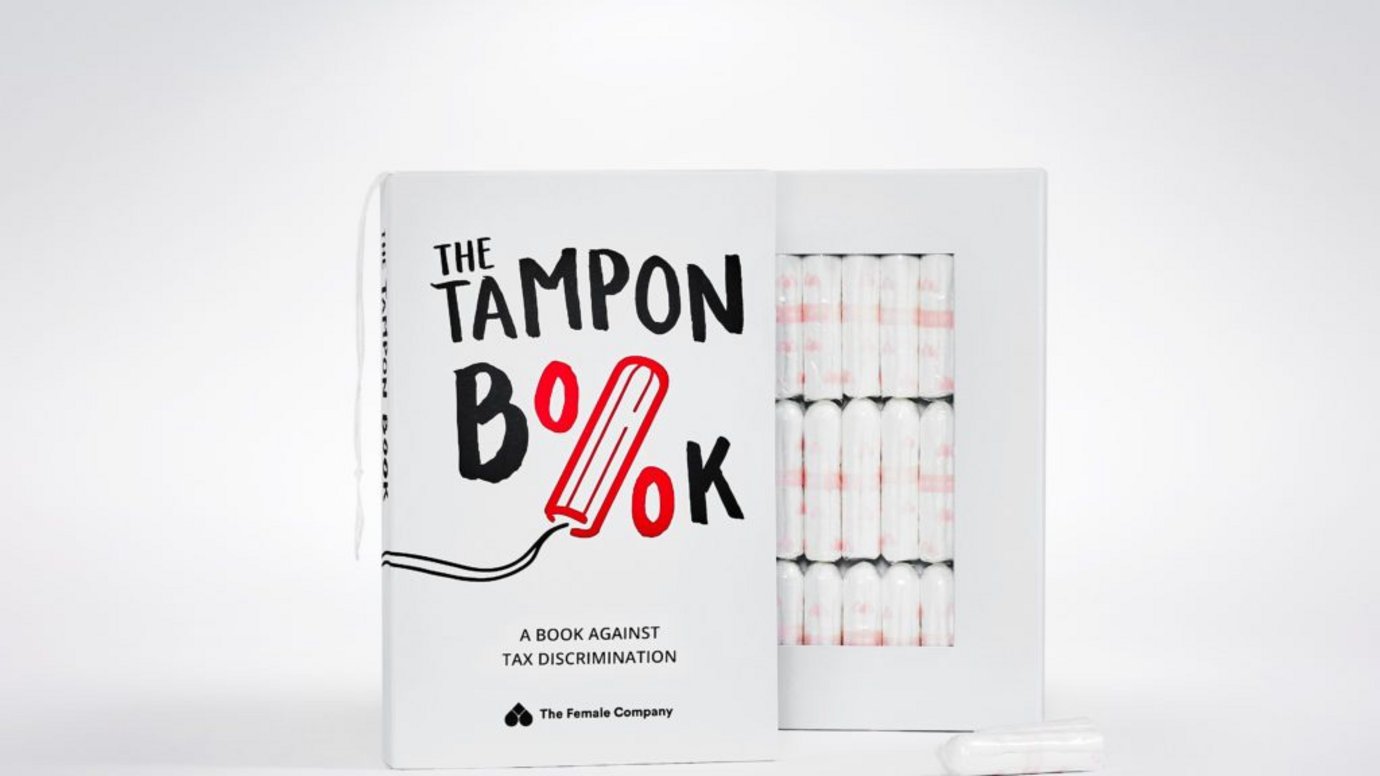 Female hygiene brand the Female company has won a Grand Prix in PR for its The Tampon Book: A Book Against Tax Discrimination.
Tampons are considered 'luxury goods' by German tax officials and are taxed at a rate of 19%, while items such as flowers, truffles and caviar are taxed at a lower 7%.
To highlight the unfairness of these practices, The Female Company worked with creative agency Sholz & Friends in Berlin to produce a line of books with tampons concealed between the pages in a secret compartment. Books are taxed at a lower rate of 7% in Germany.
The books' pages are made of recycled paper filled with illustrated short stories about menstruation. One story discusses Adam and Eve's relationship with the tampon, another reveals the truth about men who menstruate, while another investigates the question 'is a swimmer on her period in danger of attracting sharks?'
'The tampon book is a great example of modern communications,' said Jury president Michelle Hutton, Edelman's managing director of global clients. 'The campaign combined creativity with the craft of public relations and when these two go hand in hand this is the type of magic that is produced.'
Hutton went onto say that she and her fellow jurors came to Cannes knowing that this was an 'opportunity to reset PR at the festival' and had 'very tough debates and conversations.' With the on-going global discussions around greater press freedom, Hutton said she was delighted to see media brands standing up to try and create change in local markets around the world.
'This portfolio sends a clear message to the business world about why our craft matters,' she said.
Gold lions were also awarded to:
Wind Never Felt Better / Budweiser / David Miami
Second Chances / Donate Life California / McCann New York
The People's Seat / United Nations / Grey London
Harmless Guns / Dagoma 3D printing / TBWA, Paris
Big Mac 50th Anniversary / McDonald's / Golin Chicago
Perussian Prices / Rusia / Fahrenheit DDB, Lima
If you'd like us to bring the best work, key trends and brightest ideas from Cannes Lions to your office for your team or as part of a client event, book our Cannes Deconstructed briefing. Based on behind-the-scenes access to jury presidents, press conferences and the teams behind the Grands Prix-winning work, Cannes Deconstructed delivers a week's worth of Cannes in one, insight-packed hour. To find out more or book a Contagious Cannes Deconstructed briefing, click here.
Contagious thinking delivered to your inbox 
/
Subscribe to the Contagious weekly newsletter and stay up to date with creative news, marketing trends and cutting-edge research.