Creativity
Phoebe O'Connell
/
17 June 2019
Cannes Lions: Print & Publishing winners 2019 
/
Lebanon's An-Nahar takes the Grand Prix for blank edition of its newspaper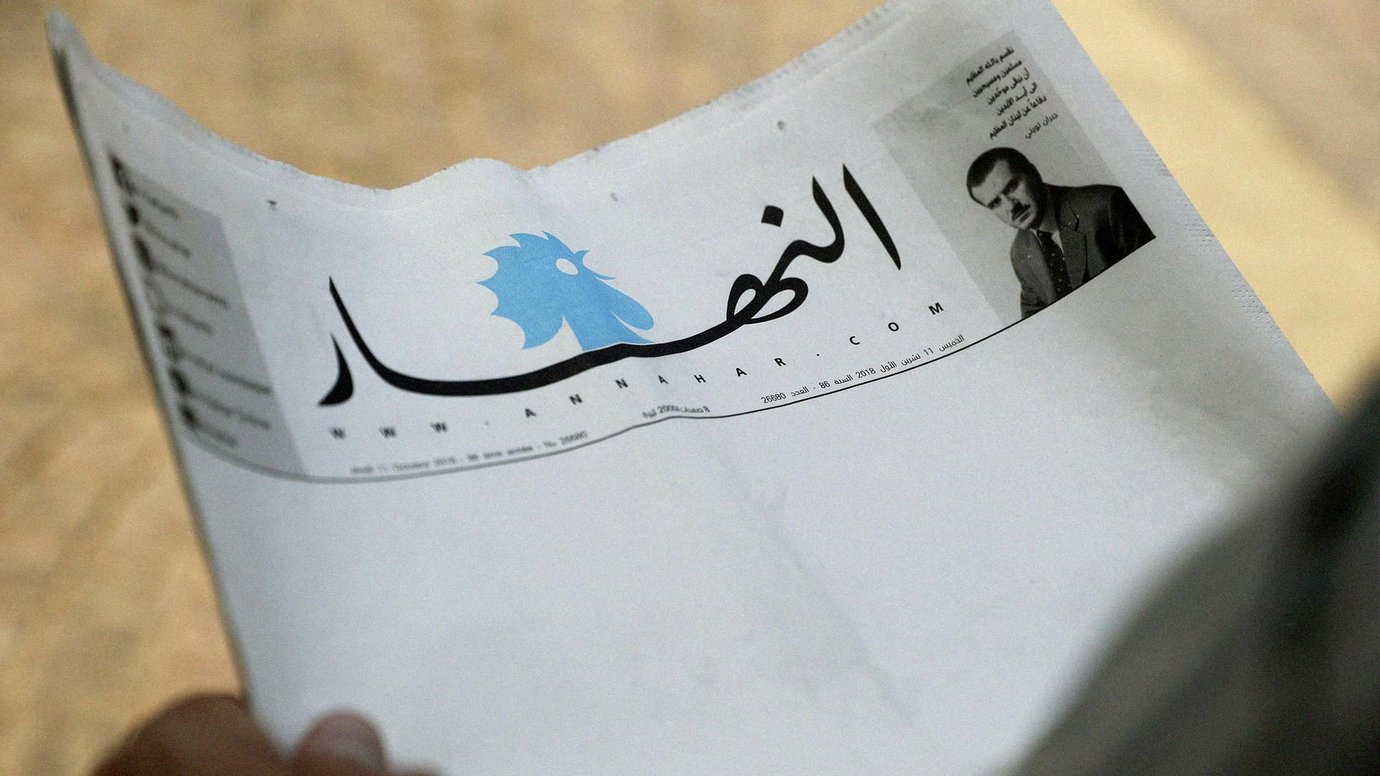 Lebanese newspaper An-Nahar has won the Print & Publishing Lion for The Blank Edition, a special version of its newspaper that protested the ongoing political stalemate in Lebanon last year.
The paper, which was issued with eight blank pages in October 2018, was created with Dubai-based agency Impact BBDO. It came as a response to Lebanon's political gridlock, with the paper's Editor-in-Chief Nayla Tueni explaining in a press conference that An-Nahar was 'tired' of printing the 'repeated empty promises' of its politicians.
The paper also reflected the blank pages on its website and social channels.
Of the deliberation process, jury president Oliver Altmann joked, 'It was a total nightmare.' He went on to reveal that the choice to grant The Blank Edition the Grand Prix had been a straightforward one. 'It took almost five seconds to award the Grand Prix'. Explaining the rationale behind that decision, Altmann stated, 'We thought it was really bold to award a Grand Prix to a white piece of paper. It was a great example of how ideas can really change the world for good.'
Altmann also pointed to the wider significance of this victory for An-Nahar, arguing that it has come at a time when 'Print and print journalism is more important than ever', for providing verifiable news sources in a fake news climate. 'Sometimes we have the feeling that advertising and journalism - we are like cats and dogs. In fact we saw a lot of good work about how creativity can help freedom of press,' he said.
Gold Lion winners in the category were:
Coke Ktchkk, Ptshhhh, Fzzzzzzz / Coca-Cola / DAVID MiamiLovers, Don't Spread the Hate - Honey, - Butter / Unilever (Marmite) / adam&eveDDB, LondonBirthday 1,5,4 / Burger King / LOLA MullenLowe, MadridEarthquake, Tsunami, Hurricane / Amnistia International / VMLY&R, SantiagoThe Non-Issue / L'Oréal Paris / McCann Paris + McCann LondonThe Gun Violence History Book / Illinois Council Against Handgun Violence / FCB Chicago
If you'd like us to bring the best work, key trends and brightest ideas from Cannes Lions to your office for your team or as part of a client event, book our Cannes Deconstructed briefing. Based on behind-the-scenes access to jury presidents, press conferences and the teams behind the Grands Prix-winning work, Cannes Deconstructed delivers a week's worth of Cannes in one, insight-packed hour. To find out more or book a Contagious Cannes Deconstructed briefing, click here.
Contagious thinking delivered to your inbox 
/
Subscribe to the Contagious weekly newsletter and stay up to date with creative news, marketing trends and cutting-edge research.