Creativity
Katrina Stirton Dodd
/
21 June 2019
Cannes Lions: Sustainable Development Goals winners 2019 
/
The Lions Share has won the Grand Prix in the Sustainable Development Goals category at the Cannes Lions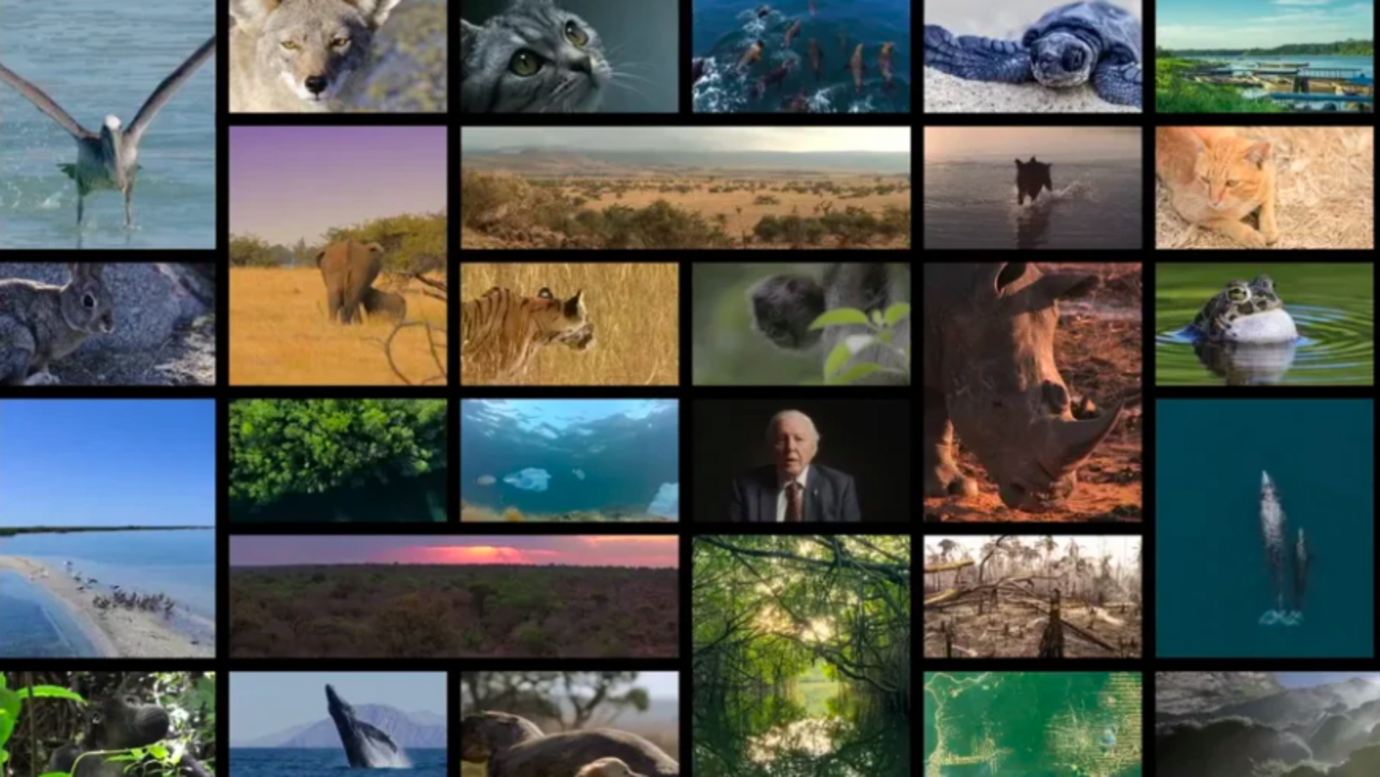 A global initiative to link the media spend of brands and advertisers to the support of animals and habitats worldwide has been awarded the Grand Prix in the Sustainable Development Goals category.
The Lions Share is a collaborative effort; the concept came from production company FINCH, which partnered with Clemenger BBDO, Melbourne and Mars Inc, Australia and won the backing of the United Nations Development Programme. It's a response to the insight that around 20% of advertisements we see feature images of animals, even as our poor stewardship of these creatures and their habitats has led many to the brink of extinction.
The initiative encourages brands and organisations using images of animals in their advertising to donate 0.5% of their media spend to the Lions Share Trust. The money raised will then be distributed globally to projects dedicated to saving species from extinction, preserving their unique environments and looking after animal welfare.
The Sustainable Development Goals category celebrates 'creative problem solving, solutions or other initiatives that harness creativity and seek to positively impact the world'. Jury president David Droga, founder of Droga5, was keen to point out that around 97% of the 900 or so entries were from brands.
Alluding to the Extinction Rebellion demonstrations seen at the Palais and the beach during the festival, Droga was keen to underline how much the marketing industry has to contribute to addressing some of our most testing issues. 'These protestors on the beach, they have no ideas about the brain collective we have in this industry,' he said.
The impact of the projects recognised in this category have lasting significance, he said: 'Whatever ideas win here they'll be even better next year. We'll be talking about them long after the awards are gathering dust.'
Sustainable Development Goals Gold Lions were awarded to:
The Open Door Project / The Millennium School / FCB Ulka, Delhi
Gracie AI / Street Grace / BBDO, Atlanta
Morse Code for Gboard / Google / Google Creative Lab, New York
If you'd like us to bring the best work, key trends and brightest ideas from Cannes Lions to your office for your team or as part of a client event, book our Cannes Deconstructed briefing. Based on behind-the-scenes access to jury presidents, press conferences and the teams behind the Grands Prix-winning work, Cannes Deconstructed delivers a week's worth of Cannes in one, insight-packed hour. To find out more or book a Contagious Cannes Deconstructed briefing, click here.
Contagious thinking delivered to your inbox 
/
Subscribe to the Contagious weekly newsletter and stay up to date with creative news, marketing trends and cutting-edge research.