Article
Phoebe O'Connell
/
26 November 2021
How a pro Lego builder made the Contagious magazine issue 69 cover 
/
It took four days and 2,000 bricks for professional Lego artist Warren Elsmore to create the cover of the latest issue of Contagious magazine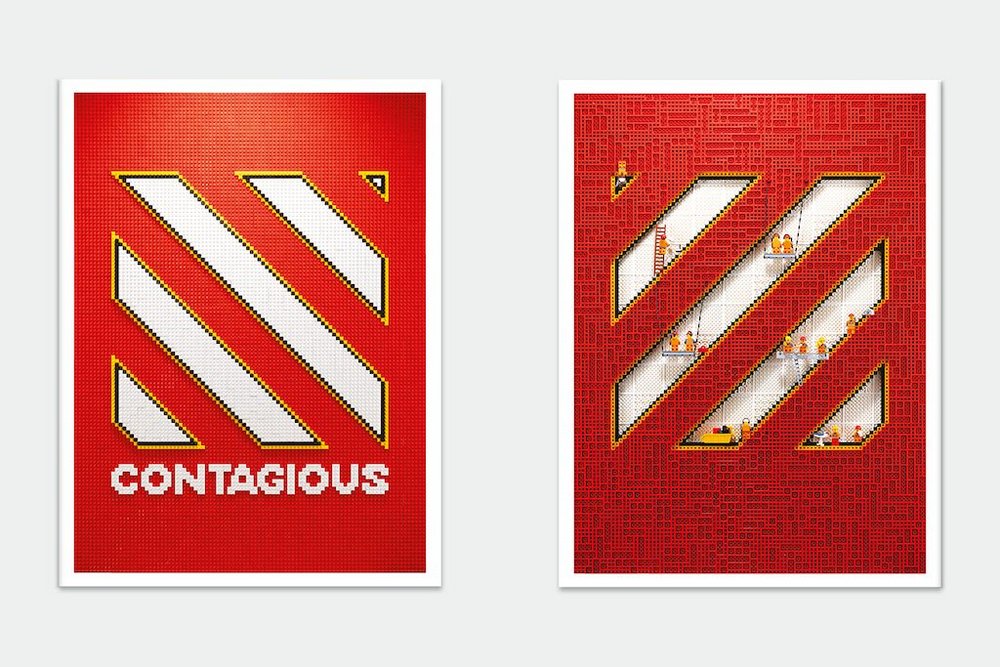 Each Contagious Magazine cover brings a brand to life through its most distinctive visual assets. There's no overt branding or product shots, just beautifully rendered mashups of the brand and the Contagious logo. So when it came to the design for this issue's Lego cover story, it seemed only right that it should be made out of real bricks.
But builds like these are by no means child's play. Hours, days – sometimes months – of work by skilled artists and builders go into Lego commissions, as we found out when we enlisted lifelong Lego fan and artist Warren Elsmore to create the cover of Issue 69.
Elsmore worked as an IT consultant for fifteen years before his Lego side hustle became a full-time job. He was writing his first book, Brick City ('which is 50% pictures of Lego and 50% instructions,' he says), and had worked on commissions for the Lego Group such as a 250,000-brick model of the 2012 London Olympic Park. 'It was time to pick one or the other and I decided to take a jump,' he says.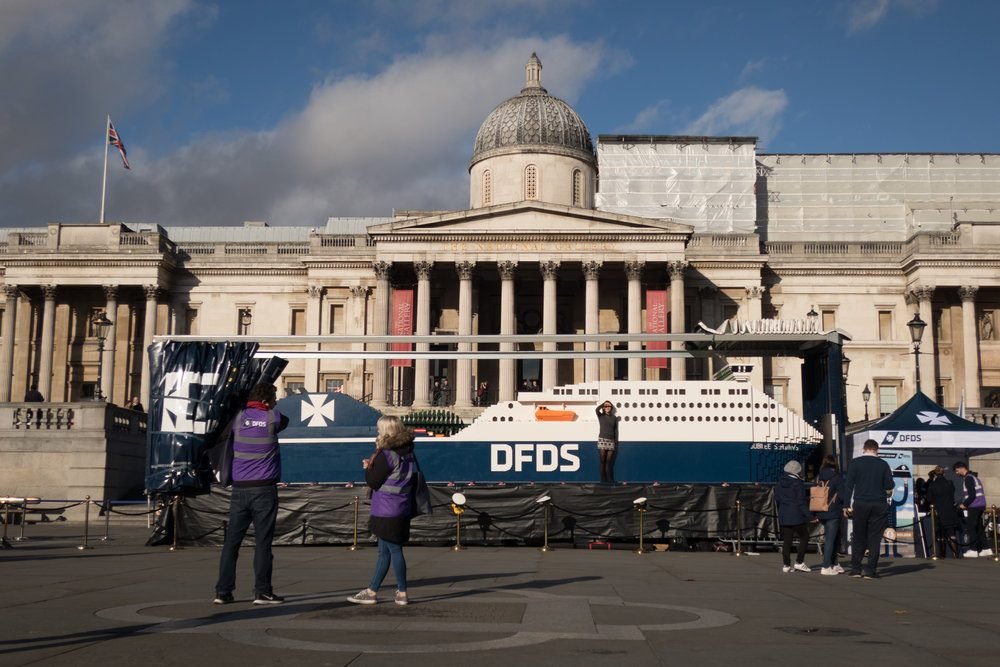 Since then, Elsmore and his team have worked on Lego builds big and small for brands, museums, events, and even the official Lego House at the company's HQ in Billund.
'Most of the commissioned work that we do tends to be for corporate companies or marketing or PR agencies,' he says. 'But we've done some pretty weird projects. We've got two Guinness World Records for a couple of them. The largest project that we've done to date was a ship for the ferry company DFDS. It was about 13 metres long and used just over 1 million bricks. We sent those bricks to 70-odd different locations around Europe and they all built different parts of it – it was a massive European-wide team-building exercise, basically.'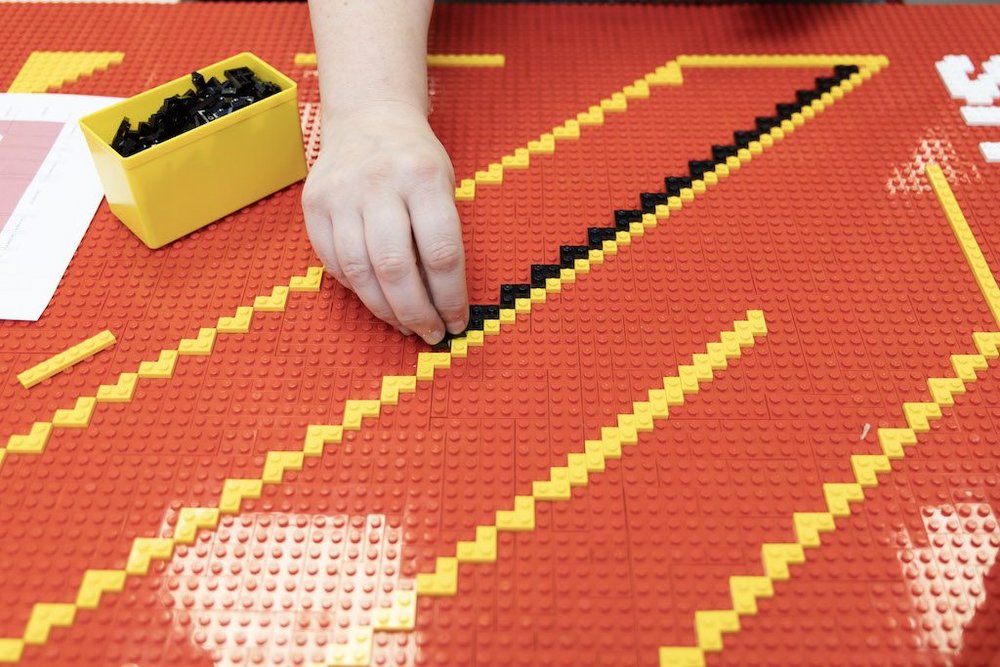 When it came to this issue's cover, Elsmore suggested a design that incorporated five Lego colours into the five stripes of the Contagious logo. 'Lego's logo used to be a bar of stripes too, a while back,' he explains. 'But we thought that was possibly a little bit too niche.' Instead, the team recreated the Contagious logo in Lego, adding 3D elements to the design to bring it to life: on the back cover, the Contagious stripes are dug out, revealing a white background and creating enough room to balance a group of construction worker minifigures amidst the bars of the logo.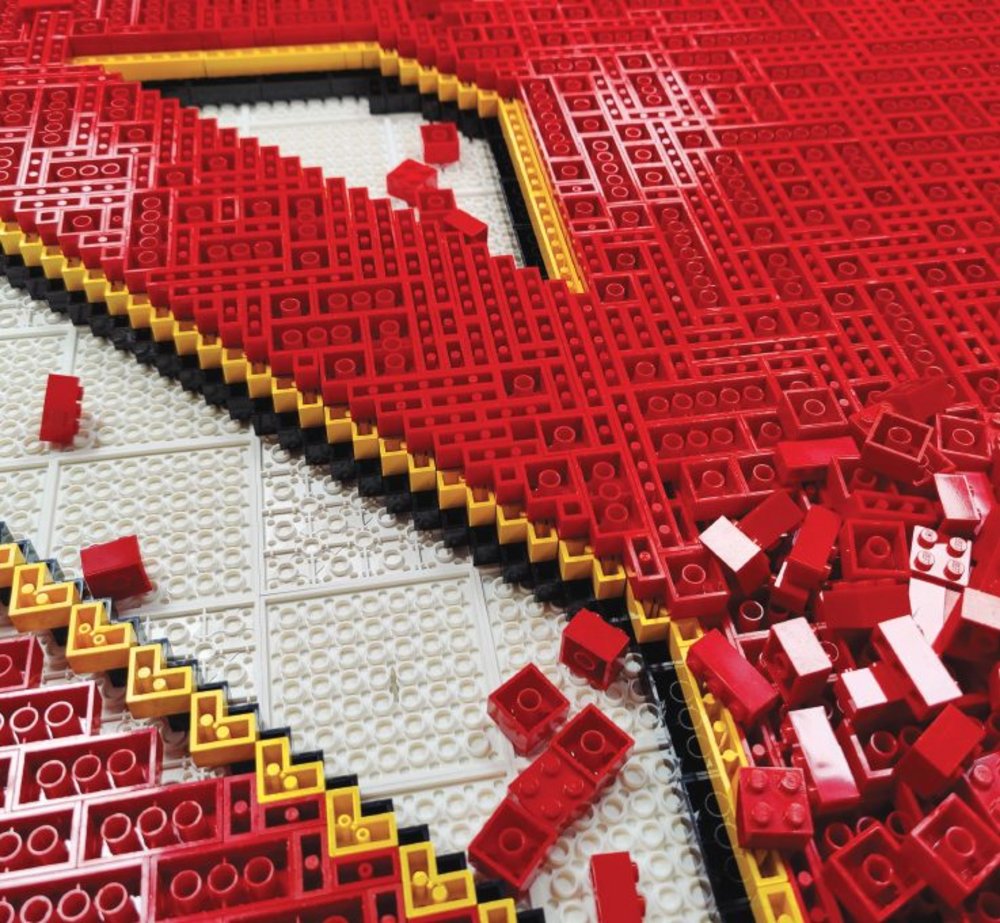 Made up of around 2,000 bricks, 'the whole thing is about a metre tall so that we could get enough resolution to do the lettering, and about five or six centimetres thick in total,' says Elsmore. The four-day build and shooting process was longer than the team initially expected, he adds, but it was a comparatively small project. 'We're working on a project for a computer games company in Korea at the moment and that's been a six-month project – the final assembly, once we've done all the plans and everything, is going to take about six weeks.'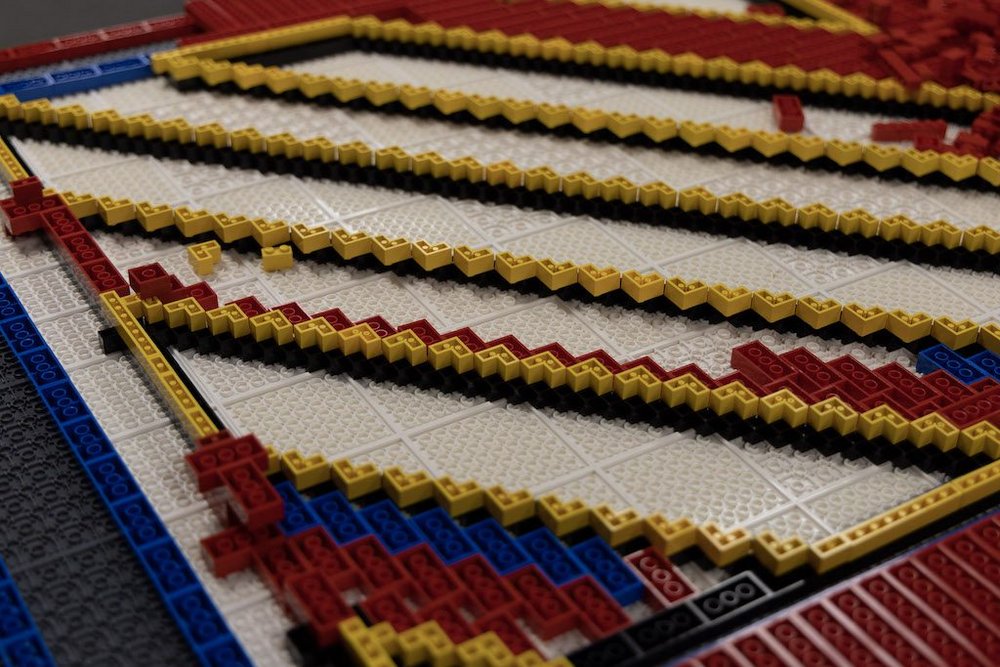 Choose a job you love and you'll never have to work a day in your life, said Confucius. But when play is work, is it still fun? Yes, says Elsmore. 'I'm still into buying Lego sets, and often the customer wants something that's very close to something that I'd like to build anyway.'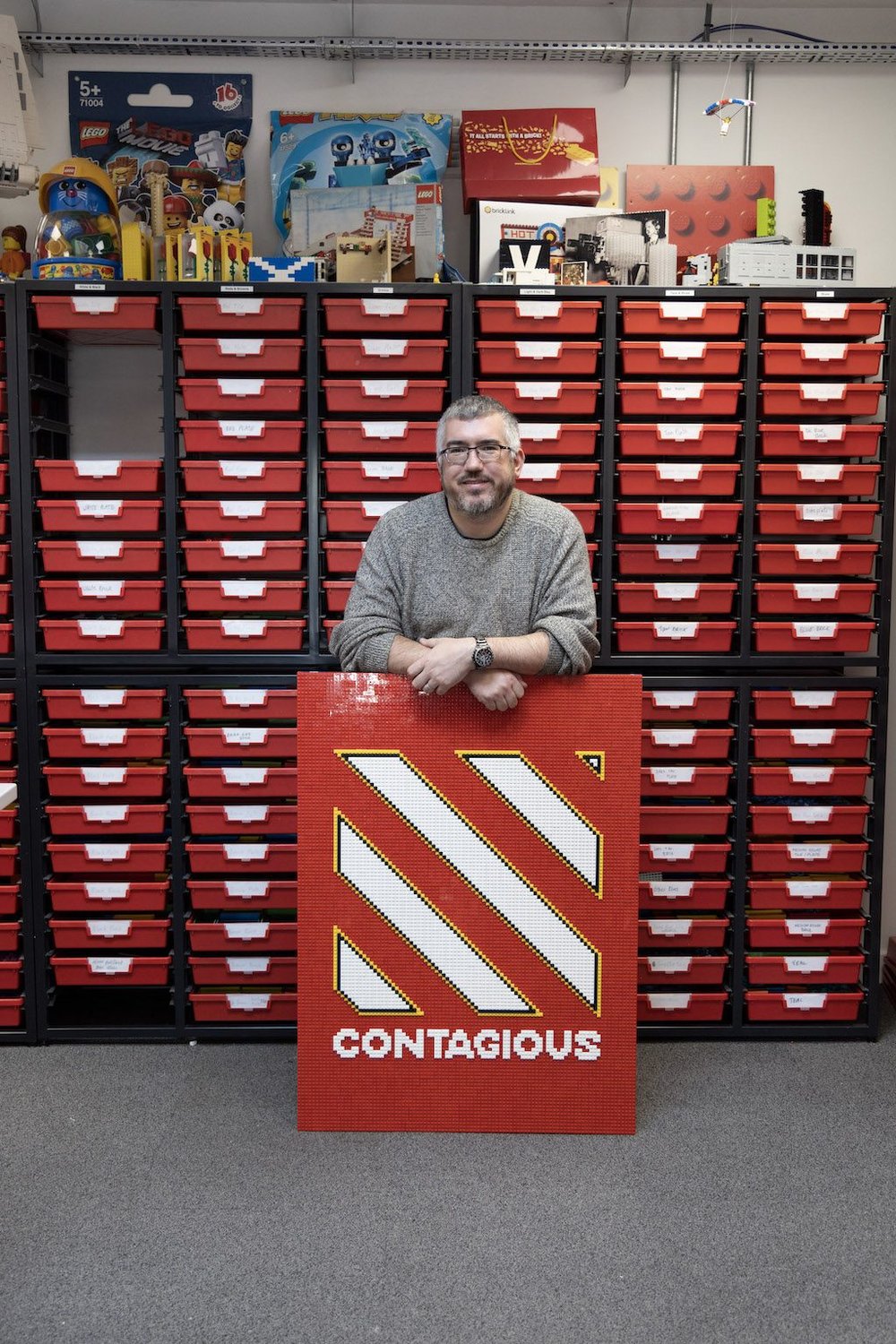 Want more Contagious thinking? 
/
Subscribe to the Contagious newsletter to receive a weekly dispatch of campaigns, opinions and research, curated for strategists, creatives and marketers.
Contagious thinking delivered to your inbox 
/
Subscribe to the Contagious weekly newsletter and stay up to date with creative news, marketing trends and cutting-edge research.