Article
James Swift
/
20 February 2018
Five great advertising case study videos, or how to wow awards juries 
/
Here's our collection and analysis of some of the best case study videos we've seen to date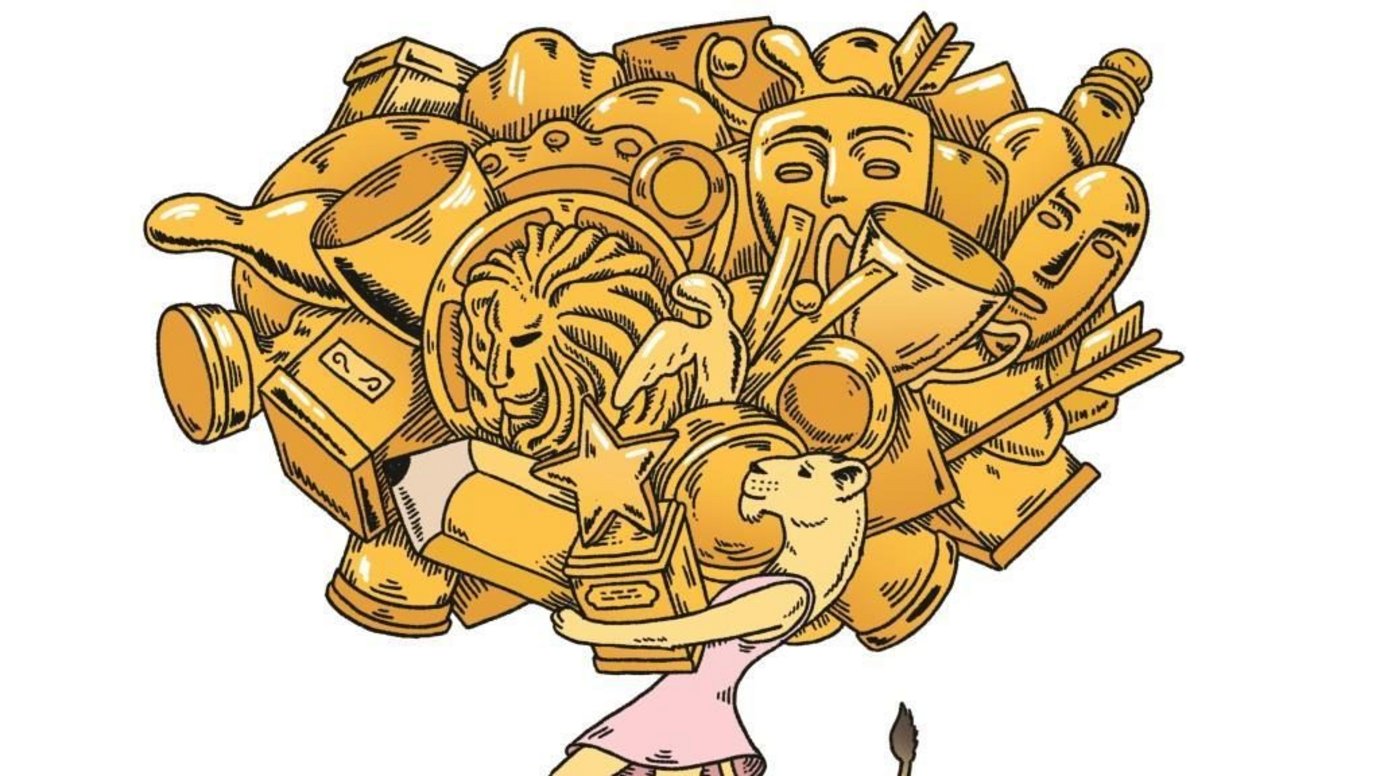 Case studies are advertising's advertising. Some think the videos are at best a distraction and at worst a distortion. Good campaigns shouldn't need slick videos to sell them to juries, they argue, and bad campaigns shouldn't be allowed to hide behind them.
And to be fair, a lot of case study films, padded with tiresome clichés and propped up by results figures as robust as smoke, deserve criticism. Agency John St created a perfect parody of the genre in 2011, which is well worth watching.
But just like advertising itself, case study films are going nowhere. Campaigns have become too complex for agencies to simply send juries the work and assume that all will be clear.
So, for as long as case study films are necessary, agencies may as well strive to get them right. Done well, case study videos can convey the disparate parts of a campaign as a cohesive whole, and do it with feeling.
We at Contagious watch a lot case study videos, and have become reluctant connoisseurs of the art form. Drawing on our collective experience, we have put together a collection of some of the best examples as inspiration (in no particular order).
Old Spice Responses (2011) by Wieden & Kennedy Portland:
Wieden & Kennedy does such a good job with its Responses case study, we're willing to forgive the video for being almost five minutes long. The agency clearly sets out the brand's challenge and then explains its strategy for overcoming it in terms of using persuasive and targeted advertising. At a time when so many brands seem to avoid discussing advertising honestly for fear of being regarded as manipulative, the Old Spice narrative is all the more compelling. Side note: any opportunity you get to use footage of Oprah Winfrey and Ellen DeGeneres talking about your ad, you should take.
REI #OPTOUTSIDE (2016) by Venables Bell & Partners:
It's especially tough to separate the merits of REI's case study from the campaign itself. But the film is proof positive that, with the right campaign, there's no need to shy away from being earnest and unashamedly bombastic in a case study. The #OPTOUTSIDE awards film is a joy to watch. Slick and uplifting, the film borrows well-worn techniques from the movies to recreate the sense of scale and grandeur that surrounded the campaign -- not to mention the scale and grandeur of the great American Outdoors it celebrates. It's an obvious appeal to emotion but never once slides into being saccharine. Boost Mobile also does this brilliantly.
Dove Real Beauty Sketches (2013) By Ogilvy & Mather Brasil:
The success of Dove's Real Beauty campaign has been its ruin, in some respects. The flood of copycats and parodies (as well as Dove's inferior follow-up ads) makes it almost impossible to view with fresh eyes. But try and you'll see that this particular version of the Sketches case study film (made to promote YouTube) is restrained and effective. It uses high production-value interviews with Dove's (former) global VP for skin to explain the campaign, and this technique pays dividends, coming across as intimate and sincere.
Ikea Great Home Studies (2015) by Instinct:
Gimmicks are risky. They can come across as tacky, but they can also be charming and engaging. This case study for Ikea falls into the latter category. The campaign was about a book, so the agency framed the case study as a book, explaining each step with the turn of a page. Modestly delightful.
DB Export Brewtroleum (2015) by Colenso BBDO:
Andrew Teagle, the SVP of strategy and insights at GSD&M, provided Contagious with one of its favourite quotes of 2017 when he said: 'People have a limited tolerance for you talking about your purpose, but they have an extraordinary appetite for you operating from a place of purpose.' We think the same can apply to case study videos. Good work can be undermined by an inflated sense of self-importance. DB Export's Brewtroleum case study video tells a story of a brand acting to help the environment, but balances it with humour and some self-deprecation. It makes the whole thing easier to swallow.
Want more Contagious thinking? 
/
Subscribe to the Contagious newsletter to receive a weekly dispatch of campaigns, opinions and research, curated for strategists, creatives and marketers.
Contagious thinking delivered to your inbox 
/
Subscribe to the Contagious weekly newsletter and stay up to date with creative news, marketing trends and cutting-edge research.