Campaign of the Week
10 September 2019
W Hotels appeals to youth with mukbang menu stunt 
/
Luxury hotel chain creates mukbang menu for vlogger guests in campaign fronted by Queer Eye's Antony Porowski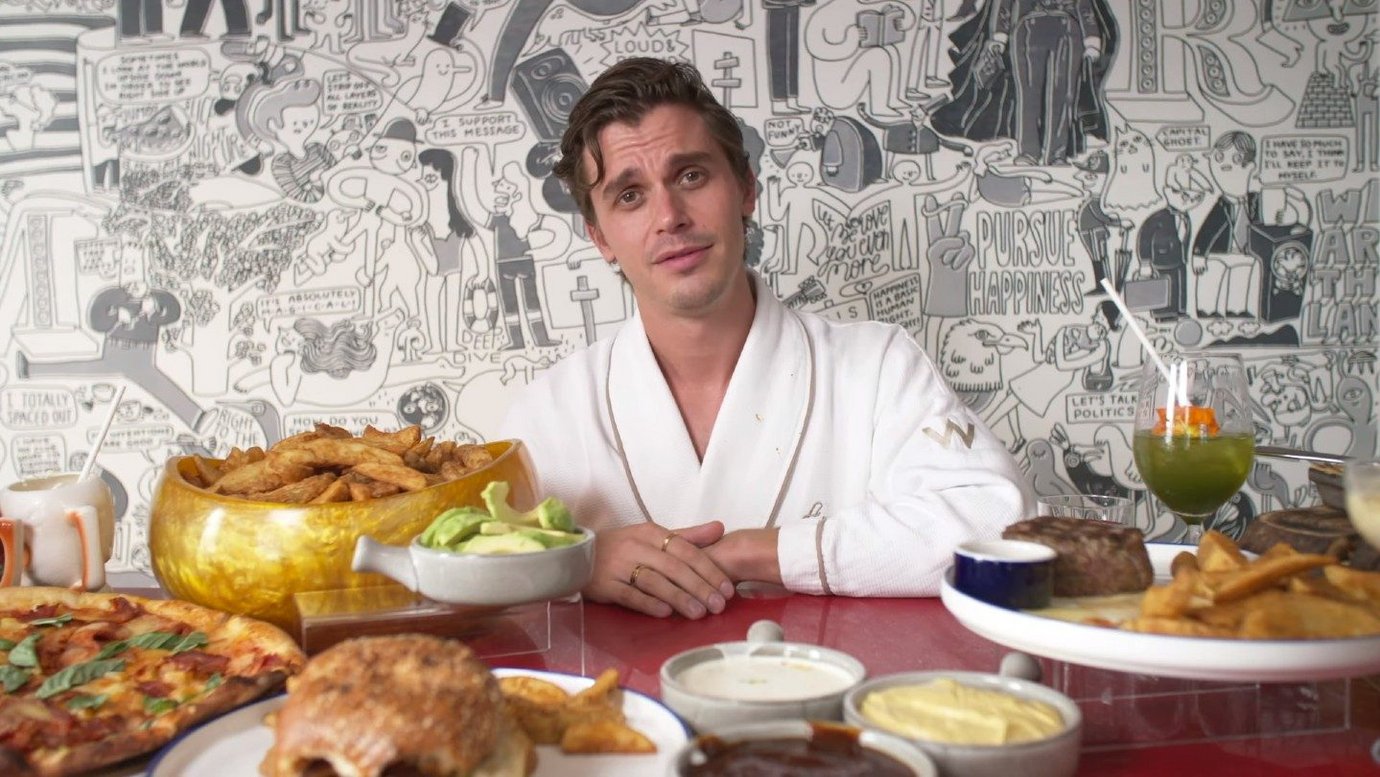 This story originally appeared on Contagious I/O, our online intelligence tool. To find out more click here.
W hotels, a luxury hotel chain owned by Marriott International, has introduced an extravagant room service option called the Sip and Slurp Menu.
For approximately $285, customers are served every single item on the hotel's room service menu. Guests are also issued with a microphone and a smartphone stand to film themselves consuming the food.
The hotel partnered with Antoni Porowski, the popular food expert and host of the popular Netflix show Queer Eye. In an eight-minute video, Porowski was filmed indulging himself in various dishes on the menu while wearing a bathrobe.
The service is available at the hotel's Washington location for a limited time only. According to The Verge, the service requires a one-hour minimum order time and the charge doesn't account for delivery, service, administrative and tax fees (rendering the total price closer to $400).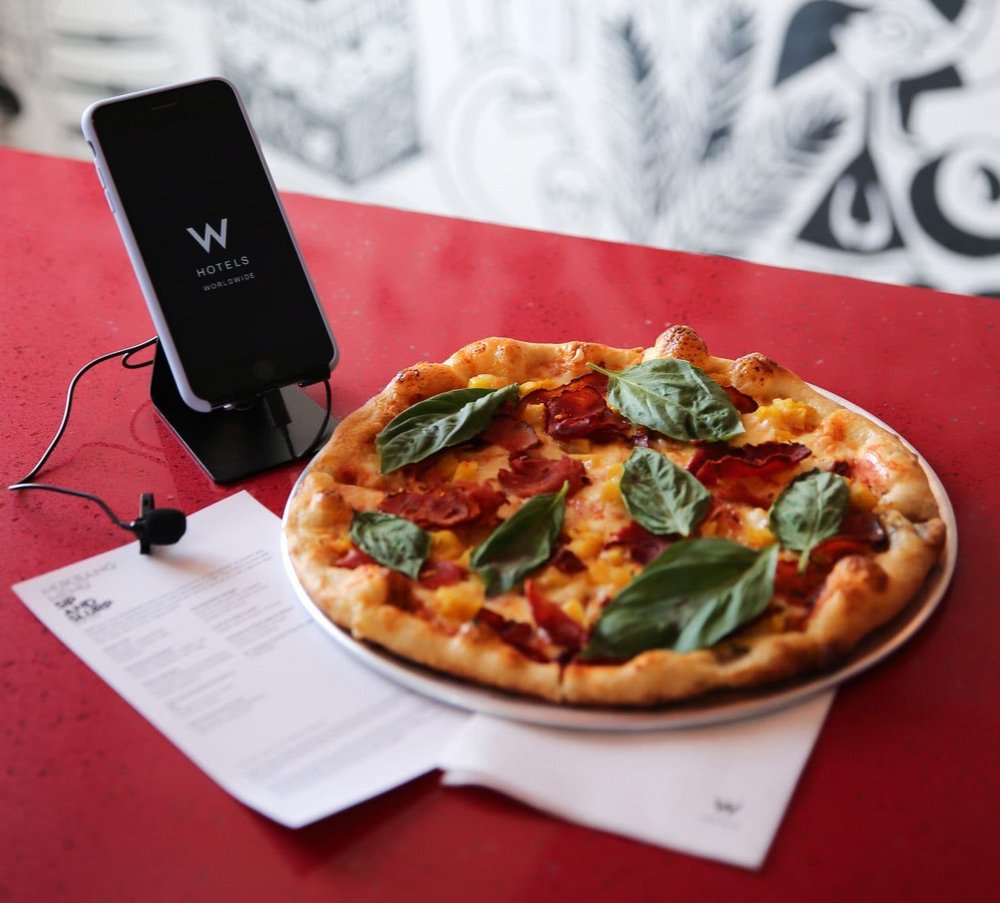 Contagious Insight 
/
Bite This / W hotels in-room service might be overpriced, but it is still tapping into pop-culture. The term 'mukbang' refers to an online audiovisual broadcast in which a host eats large amounts of food while interacting with an audience. The concept originated in South Korea and gained traction in the mid-2000s when individuals started posting videos of themselves being gluttonous. Local streaming broadcasters, like AfreecaTV, flourished with popular video memes such as this. However, it wasn't until 2017 that mukbang earned its place in as one of Youtube's hottest trends. And despite some issues around discrimination and body shaming against vloggers, mukbang is popular in the US.
(The below graph illustrates the popularity of the term 'mukbang' in the US over the past five years)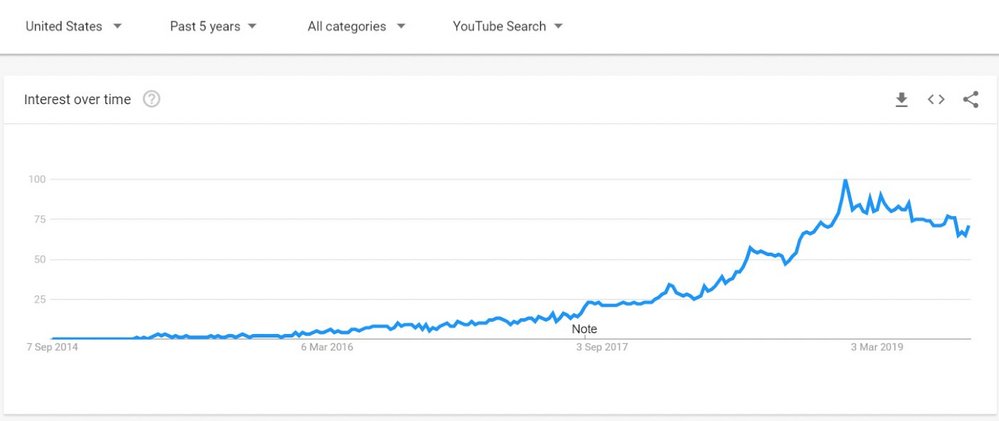 W hotel's video included mukbang's traditional elements such as appealing food imagery as well as chomping noises. This was coupled with dramatic commentary and humour from Porowski whose big social presence (more than four million followers across social channels) makes him an attractive choice of influencer.
Cultural Fluency / This campaign is in line with W hotels ambition to target 'millennial-minded global jet setters that seek memorable experiences and as many choices as possible,' according to Jennifer Utz Ilecki, vice president of buzz marketing at Marriott International. W hotels prides itself on creating cultural experiences around fashion, music, design and fuel (W's approach on wellness) by balancing 'the power of a global brand with the relevance of a local insider', as per Marriott's website.
For example, the brand made headlines last year when it made use of Marriott's partnership with Coachella (the famous music and arts festival) to build four luxury yurts to represent four famous W locations around the world.
The hotels strike back / This campaign is also an example of a hotel responding to Airbnb's increasing presence in the hospitality sector. W Hotel's room service activation is a unique hotel experience that could never be provided by Airbnb. We've seen other hotels responding to Airbnb in a similar style recently. For example, Hotel Honduras Maya increased its bookings by 32.5% by creating Airbnb listings of its hotel rooms. In an interview with Ogilvy Honduras, the agency behind the campaign, it explained why they decided to embrace the competition: 'As a result of Airbnb's success, travellers see hotels as something that is no longer relevant and, for the cost of most Airbnb rooms or homes, they feel like they are getting a much more genuine experience that you can't have anywhere else'.
This story originally appeared on Contagious I/O, our online intelligence tool. To find out more click here.
Want more Contagious thinking? 
/
Subscribe to the Contagious newsletter to receive a weekly dispatch of campaigns, opinions and research, curated for strategists, creatives and marketers.
Contagious thinking delivered to your inbox 
/
Subscribe to the Contagious weekly newsletter and stay up to date with creative news, marketing trends and cutting-edge research.