How brands can advertise on TikTok 
/
Contagious examines TikTok's ad formats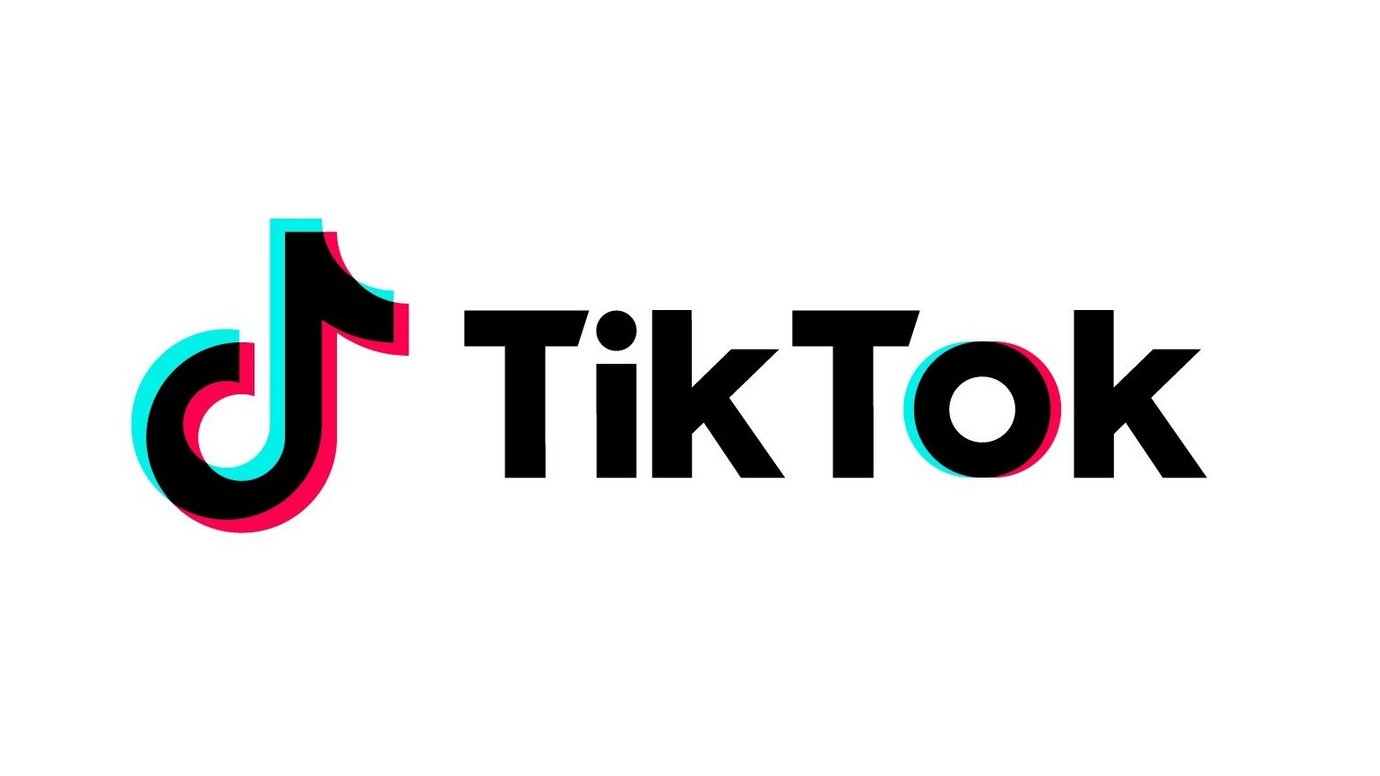 TikTok – the hottest social media platform on the planet right now – held its first marketing conference in Singapore in July.
The makers of the app, which allows users to overlay audio tracks onto their own 15-60 second video clips, outlined the ways in which TikTok is working with brands to integrate ads onto the platform.
Here's a rundown of the most popular options for brands on TikTok.
Hashtag challenges: This is where brands create custom dance or skit challenges under a hashtag. These challenges usually have a unique sound that users can overlay onto their own videos. Brands can pay to sponsor a hashtag on Tiktok which would be then displayed on the discover page, to gain more exposure.
Hashtag challenges are one of the most popular ways to advertise on the social media platform because they encourages people to actively engage with brands and actively participate with them, rather than passively receive information. In one example, Uniqlo created a campaign using #UTPlayYourWorld for a hashtag and a custom soundtrack to encourage people to film themselves while wearing its clothes.
Similarly, Nike in Milan worked with athletes and TikTok influencers to create three dance challenges, to inspire young girls to play more sport. This campaign resulted in 46,000 responses, 150,000 social media mentions, and a combined 100m views and 540,000 likes for the three dance challenge videos.
In-video: This is the most disruptive form of advertising on the app, since it inserts itself between the user and the content they are trying to watch. These full-screen ads appear as users are swiping between TikTok video posts and users can swipe them away.
Nike utilised this feature as part of the You're It campaign. To encourage girls to show off their sports skills, Nike launched a set of three duet challenges on TikTok and used them as in-video ads to get people to take part. A duet is a style of video that splits two different videos in half, giving the illusion of interaction.
Brand-Takeover: Usually TikTok serves people a user post when they first open the app but with Brand Takeovers, they are served a few seconds of branded content instead. Think of it like a newspaper wraparound ad. This is also intrusive for the user, but they at least are given the option to click off the ad whenever they wish. Brand Takeovers are useful for promoting branded hashtags within TikTok, too.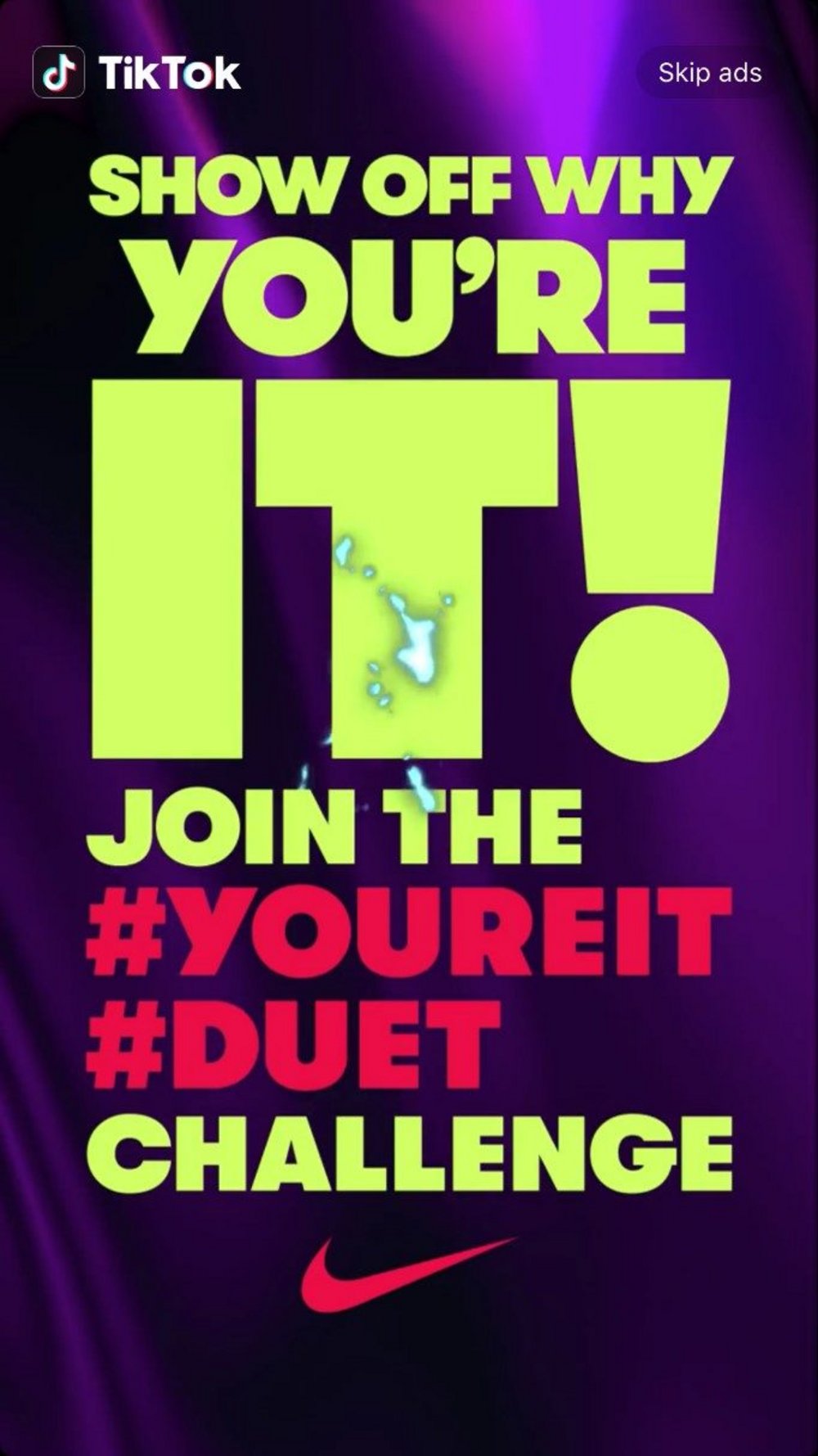 Social-commerce
TikTok has also tapped into social-commerce with the Hashtag Challenge Plus. This feature allows people to buy things in-app. Kroger's #TransformUrDorm campaign was the first to make use of this feature. Here, Kroger worked with influencers Joey Klaasen, Cosette Rinab, Mia Finney and Victoria Bachlet to encourage students to decorate their dorm rooms, and the brand created a dedicated page where users could shop for products without ever leaving the TikTok app.
Ralph Lauren also used this feature recently, when it launched a campaign as part of its sponsorship of the US open tennis tournament. The brand worked with Booksmart actress Diana Silvers to encourage people to recreate a skit where she demonstrates how she's winning in life and on the tennis court. Along with the hashtag #WinningRL, the brand also released custom stickers, set up a competition where people with the highest engagement could win designer gear and worked with influencers to help promote it.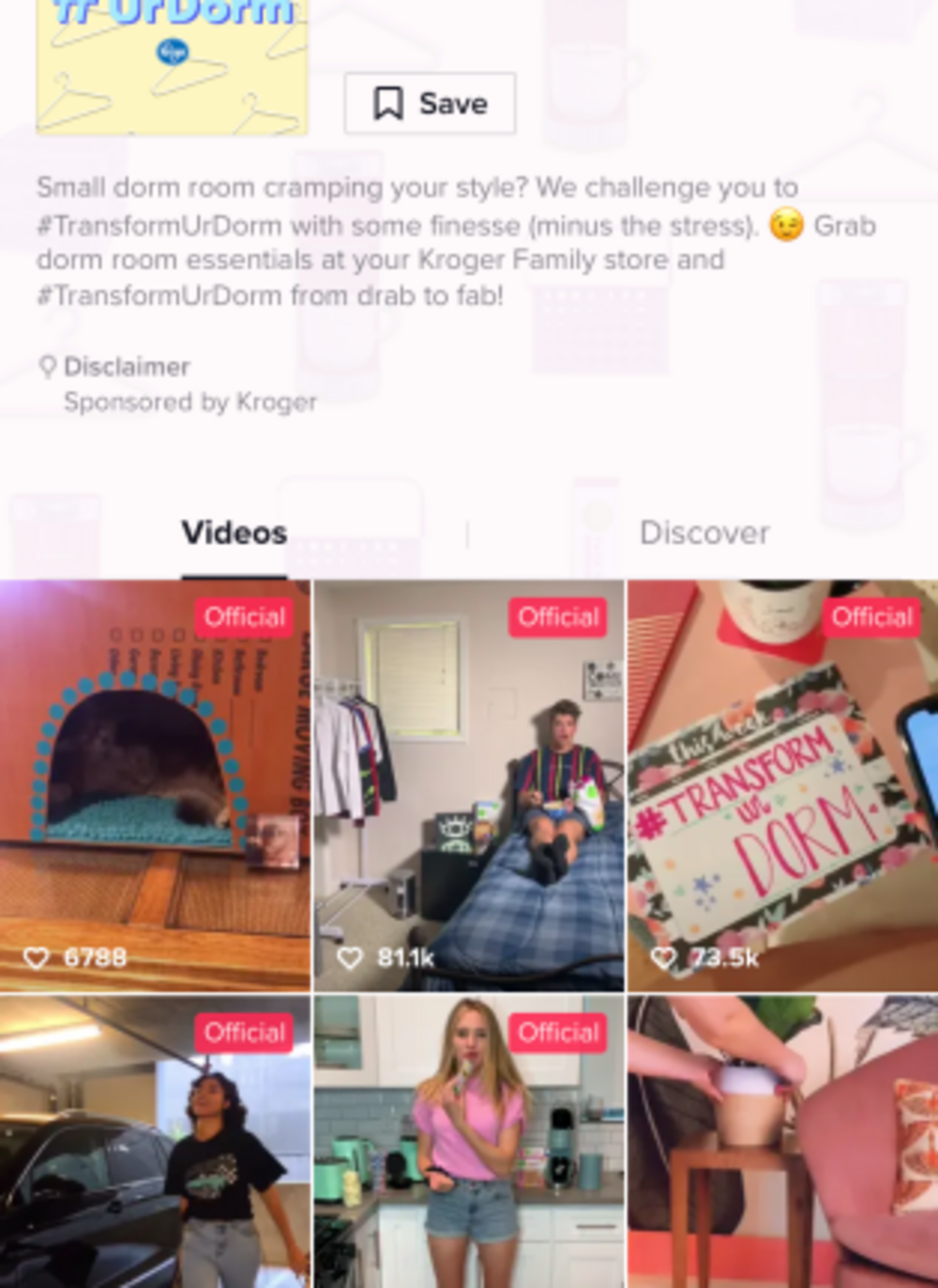 Just keep on swiping
Since TikTok has only recently started to accept ads, there are fewer guidelines and precedents, and more opportunities for brands to innovate.
The way that users immediately engage with video content from the moment they open the app distinguishes TikTok from most other social media platforms. The entire screen is filled from edge-to-edge with content, and the minimalistic design of the 'like' and 'share' buttons means they do not pull focus from the content.
This creates almost immediate video stimulation for users which, coupled with the way that brands can almost seamlessly insert themselves into people's content, creates an opportunity for immersive brand building.
With the possibility to create a campaign that becomes synonymous with a pop-culture, and work with influencers who have a unique audience-set, it is clear that this platform's beginning to dictate how brands interact with younger generations.
Contagious is a resource that helps brands and agencies achieve the best in commercial creativity. Find out more about Contagious membership here.
Contagious thinking delivered to your inbox 
/
Subscribe to the Contagious weekly newsletter and stay up to date with creative news, marketing trends and cutting-edge research.