Article
Becca Peel
/
13 September 2021
Inclusivity for Impact 
/
Why more brands should eschew performative campaigns that address big social issues and instead make way for marketing that makes a difference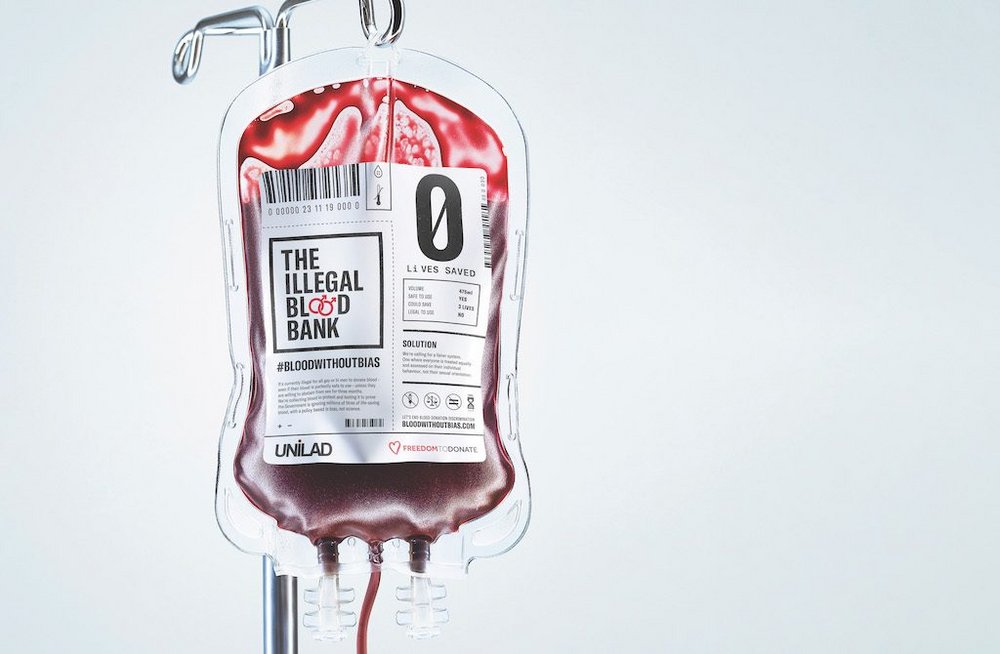 When we asked Vicki Maguire, president of the Brand Experience & Activation category, about what it takes to win at the Cannes Lions Festival in 2021, she promptly shut us down. 'If you're making work to try to win a Lion, you're doing it wrong,' she said. 'You should be making work that is going to change lives, even if it's just for one or two people.'
This is something we heard time and time again from jury presidents across categories at the International Festival for Creativity: this year they wanted to see brands making a difference.
And who can blame them? Over the past 18 months people around the world have been crying out for help. In response, brands have moved mountains, from pivoting production and supply lines to making donations of funds and equipment.
Though making an impact on people's everyday lives has been a priority for some businesses for a long time, its importance has been elevated by the circumstances of the pandemic and the ensuing change in consumer expectations for brands to do more than just talk.
This was particularly evident in the campaigns that addressed diversity and inclusion. As an industry our understanding of D&I is constantly evolving, and there seems to be an emerging preference for driving practical outcomes over supportive messaging. If you look at the Grand Prix winners from 2020/21, 15 out of 28 categories awarded their highest recognition to work that explicitly drives impact to create more equitable and inclusive experiences.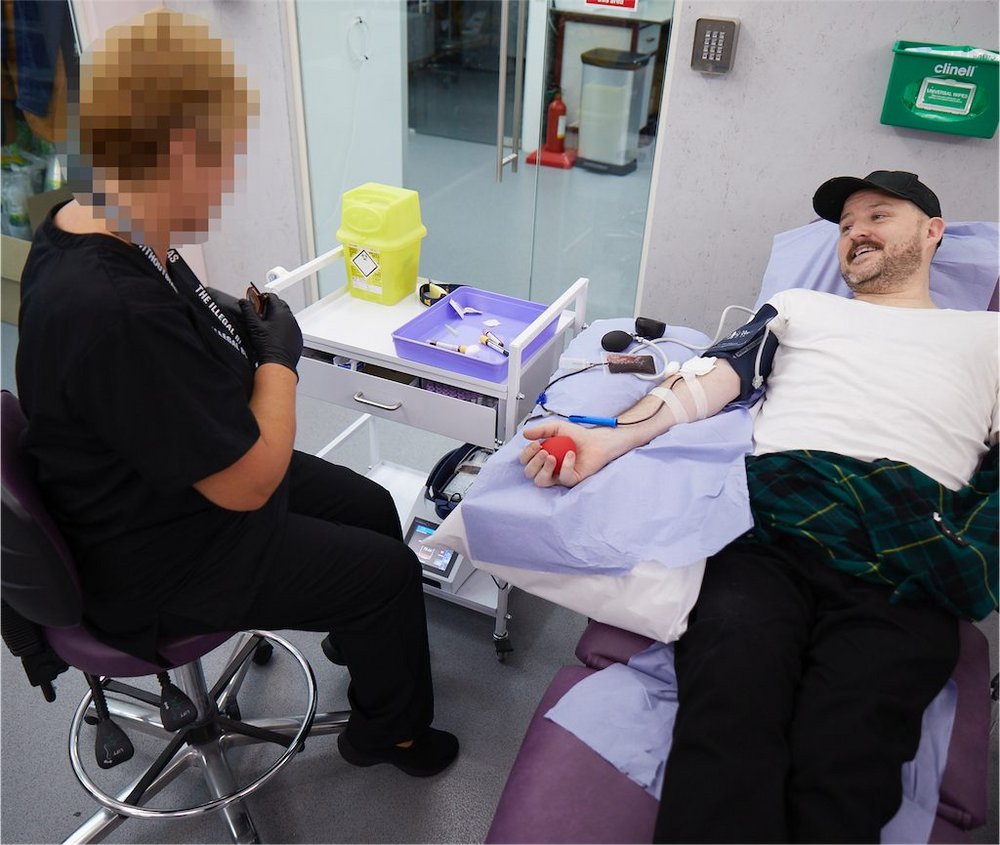 Solve problems not issues 
/
Campaigns that won big invariably solved problems specific to their brand, product or experience, rather than posturing or paying lip service to broad issues such as gender equality or racial discrimination. This approach empowered brands with the clarity, focus and determination to make a difference.
In the words of Tom Richards, president of the Health & Wellness jury, 'It's about that change in behaviour to make people do something or to actually care. Sometimes the best ideas aren't about craft, they're about the problems being solved.'
Scooping up three awards in PR, Media and Brand Experience & Activation, LadBible's Illegal Blood Bank, created with Elvis London, perfectly illustrates this. Rather than release a statement of support for LGBTQI+ equality, the social publisher partnered with non-profit group Freedom to Donate to protest a discriminatory UK law.
It used its online platform and social channels to spotlight the outdated policy preventing sexually active gay and bisexual men from donating blood. It launched a blood donation drive specifically targeting this excluded community and asked those unable to attend the drive to 'pledge a pint' on Unilad.com to show the amount of donated blood available if the policy were to change.
It also started a petition on Change.org to demand that risk be assessed based on individual sexual behaviour, not sexual orientation alone. In June 2021 the NHS revised its guidelines, opening blood donation up to anyone who has had the same sexual partner for three months or more. Here LadBible found a specific problem its audience faces that was relevant to its platform and positioning – which champions people's acts of kindness, humour and bravery.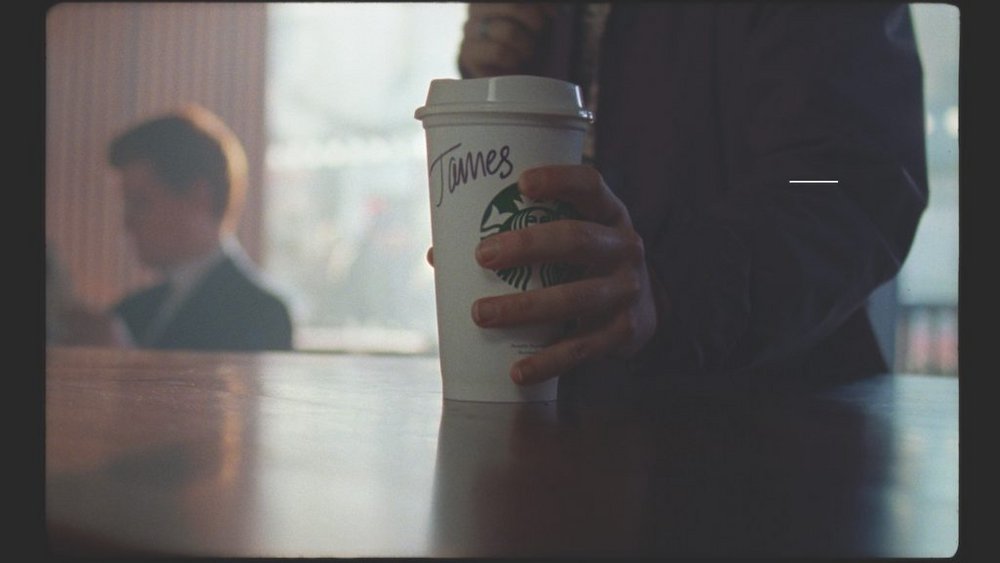 Another serious winner, Starbucks took a timely look into its brand experience and identified a problem some of its customers face every day: not being called by their chosen name. As a brand, Starbucks aims to create a warm and welcoming shared space with its coffee shops. The act of writing names on cups contributes to that emotional connection, and is particularly significant for transgender and non-binary people.
Raj Thambirajah, strategy director at Iris London, explains, 'If you take something quite deep and meaningful – like dead naming [where a person's birth name is used instead of their chosen one] – and combine it with the daily act at Starbucks of writing your name on a coffee cup and saying it aloud with your order, you unknowingly discover that Starbucks is doing something quite incredible for people in these moments.' Drawing on this insight, Starbucks and Iris launched the What's Your Name? campaign in the UK. It included a TV spot that tells the story of James, who people continue to call 'Jemma' (his birth name), during his transition and who finds a sense of acceptance when he goes to a Starbucks outlet and the barista calls his new name. This campaign, which won Gold in Creative Strategy, created empathy and understanding for the transgender community.
Meanwhile in Brazil, a country with an openly homophobic government, the brand uncovered how challenging it can be for trans people to legally change their names and how this is excluding and marginalising the community. Rafael Pitanguy, CCO at VMLY&R Brazil, told us that 'getting people's names changed was something that would not only bring people dignity, but also give them the rights they deserved. If you have an official document you can apply for a job, you can open a bank account and get health insurance, you can get a mobile phone.'
Recognising how deeply this problem affected people, Starbucks and VMLY&R Brazil knew the brand had to move beyond awareness and find a way to actually help trans people legally change their names. And so, Starbucks Brazil developed the I Am campaign to turn its flagship coffee shop in São Paulo into a notary office for Trans Visibility Day last year.
This was recognised with the Glass Grand Prix – the category created to award work that positively impacts ingrained gender inequality, imbalance or injustice. The campaign has since transformed into a longer-term digital initiative.These award-winning examples show how by scrutinising a product, service or experience through the lens of inclusion, brands can identify areas to make incremental improvements that promote access to the same opportunities.
Widen your impact zone 
/
Even when a solution might seem small, brands can have disproportionate impact by committing to scale, as typified by Mastercard's True Name initiative (see our Brand Spotlight on page 62). Working with McCann New York, the brand changed just one tiny element of the banking experience by allowing trans people's chosen names to be printed on bank cards – but it had a global impact.
Not only will True Name alleviate a deeply felt pain point for a stigmatised community, it will significantly improve their everyday lives given the frequency with which we all use our bank cards. Mastercard hasn't made this change quietly in the backend either, it has committed time and money to make its support for this initiative highly visible – which in turn compels the rest of the industry to catch up.
In fact, the brand's competitors (such as Visa) have since released similar features. This initiative won a Grand Prix in the Brand Experience & Activation category (as well as awards in Creative Business Transformation, Creative Strategy, Direct and PR), because, as category president Vicki Maguire told us, 'When huge players like Mastercard roll in you know that shit's gonna change.'
But that doesn't mean that it's just the big corporate giants that can change the world. The ethical soap maker that took home a Grand Prix in Health & Wellness, Beco, is a tiny company based in the UK. It's a social enterprise with a workforce that is predominately made up of people who are visually impaired, disabled or disadvantaged.
The campaign was created in recognition of the more than 1 million people in the UK with disabilities who struggle to find work. Knowing that it couldn't solve this problem alone, Beco appealed to other businesses in the UK to adopt the same inclusive hiring practices.
Created with TBWA\London, the #StealOurStaff campaign put the real CVs of Beco staff on soap packs sold in major retailers across the UK. Beco also wrote an open letter that questioned social attitudes towards hiring people with disabilities, used direct mail to get the attention of business leaders (such as Richard Branson) and placed outdoor ads near the offices of big companies (including Dyson and HSBC) calling on them to steal its staff.
The campaign was complemented with a tongue-in-cheek film starring Beco employees too. Beco extended the impact the brand could make by inviting other businesses to follow its lead. In the words of Andy Jex, CCO at TBWA\London, 'We're used to corporations and brands saying a lot of stuff and not doing a lot of stuff. And here's this little brand, doing all this stuff. If they can do it in a little factory in east London why can't those other multinational companies do it as well?'
It made a real difference for the business and most importantly for people with disabilities looking to get a job. The campaign led to a 96% increase in year-on-year sales and a 1,500% increase in Beco's web traffic. It also resulted in more than 40 brands getting in touch to #StealOurStaff. This initiative proved that you can make a big difference even as a small company if you rally others to follow you.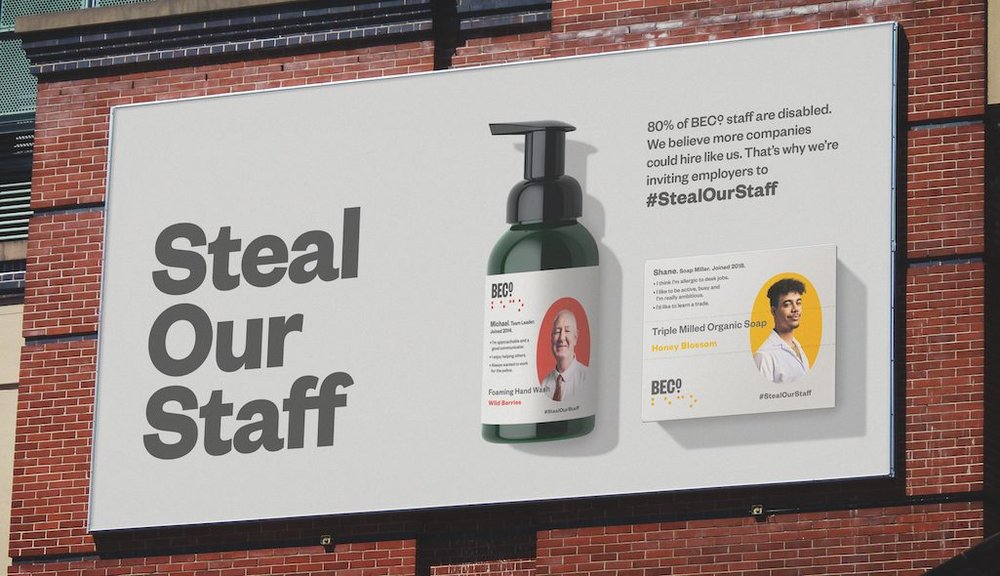 Share your values 
/
Sometimes to make an impact, brands have to tweak their product or service, as Mastercard and Beco did, but traditional communications are also capable of inciting change.
In November 2020, following the resurgence of the Black Lives Matter movement, audio brand Beats By Dre released You Love Me. A beautifully crafted film celebrating Black culture while criticising people's indifference towards racism and explicitly calling out the hypocrisy of non-black people's fetishisation of Black culture and simultaneous suspicion of black people. In each scene, the cast (including tennis player Naomi Osaka, rapper Lil Baby, race car driver Bubba Wallace and activist Janaya Khan) challenged viewers to consider what their love for Black culture means when black people still have to fight for equality and justice every day. It was aired during the NBA Draft, the NFL's Thanksgiving game and other major sporting events to drive home this disconnect.
There was no obvious call to action in You Love Me and so initially some of the Cannes jurors dismissed it as just 'a nice piece of film'. But the work went on to win a Titanium Lion in recognition of how important it is to push people to re-evaluate their values and behaviours. Speaking about why they created the campaign in the first place, Steve Horn, senior copywriter at Translation LLC, New York, explained: 'We felt it was important to create something that could provoke people to think about their place in society and incite people to take action.'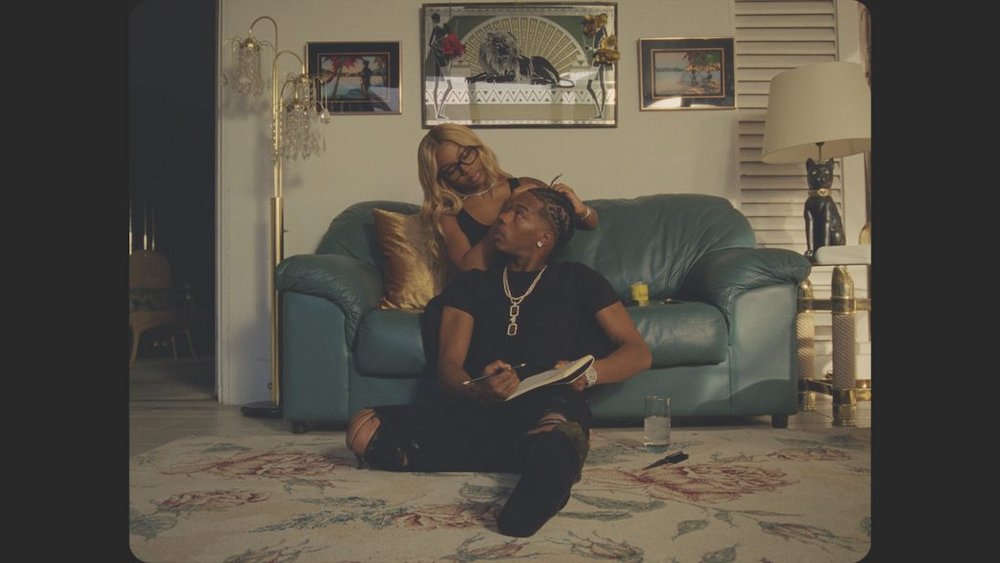 We can all do more 
/
More brands should consider how they can work to drive greater inclusion, because, as demonstrated by these campaigns and initiatives, a brand's size, category or media budget does not limit what can be achieved when making a difference. And if lots of organisations focus on what they can do better, these incremental improvements can add up to real progress. Think of it as marginal gains meet meaningful marketing.
Want more Contagious thinking? 
/
Subscribe to the Contagious newsletter to receive a weekly dispatch of campaigns, opinions and research, curated for strategists, creatives and marketers.
Contagious thinking delivered to your inbox 
/
Subscribe to the Contagious weekly newsletter and stay up to date with creative news, marketing trends and cutting-edge research.