Insight & strategy
Contagious I/O
/
29 March 2021
The strategy behind Bodyform's Pain Stories campaign 
/
Bodyform's mission to win attention and relevance through unflinchingly honest portrayals of periods led to a campaign tackling endometriosis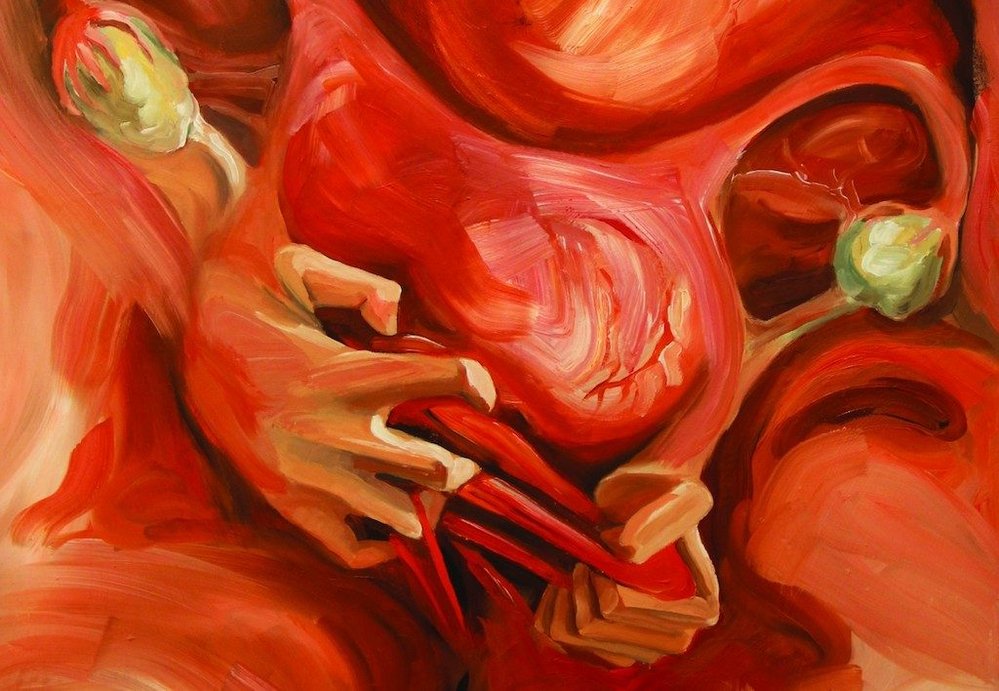 Recently, Contagious reported on how Essity-owned feminine hygiene brand Bodyform launched a campaign to help shine a light on the 'gender pain gap' to support earlier diagnosis for endometriosis: a condition that causes women acute pain during their menstrual cycle.
According to the brand, despite one in 10 women suffering from endometriosis, it takes seven-and-a-half years on average to diagnose due to the belief that severe period pain is seen as normal.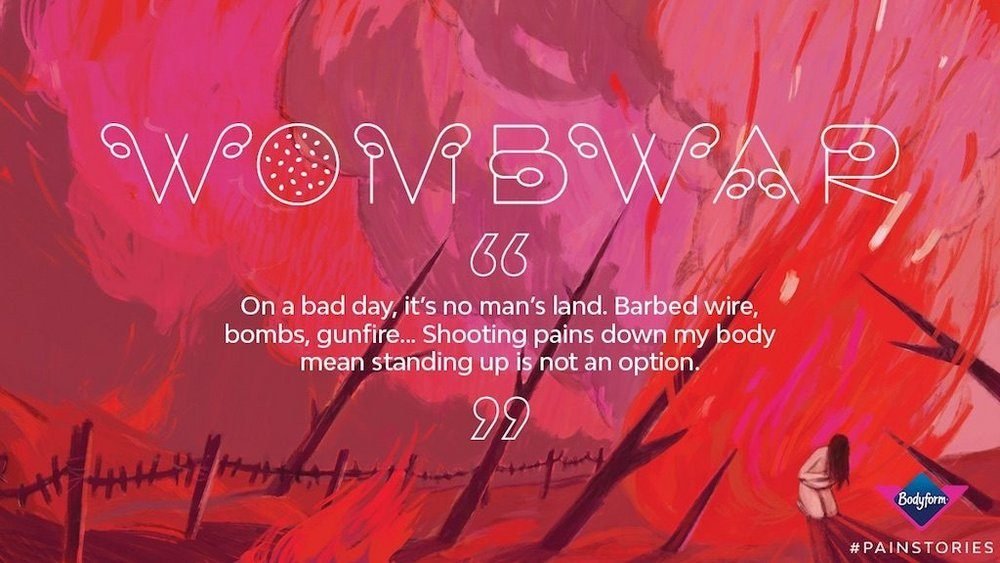 Created by AMV BBDO, London, Pain Stories launched with the Pain Dictionary: a collection of new words and definitions for pain drawn from descriptions coined by people who suffer with endometriosis.
These were then brought to life by an artist to help create both a verbal and visual language that helps women express and recognise serious pain in order to shorten diagnostic delays of endometriosis.
All artwork and definitions are being exhibited in the Pain Museum. Created by Ketchum in London, the Pain Museum is an online hub that allows people to explore a virtual space dedicated to the taboos that fuel the silence around pain.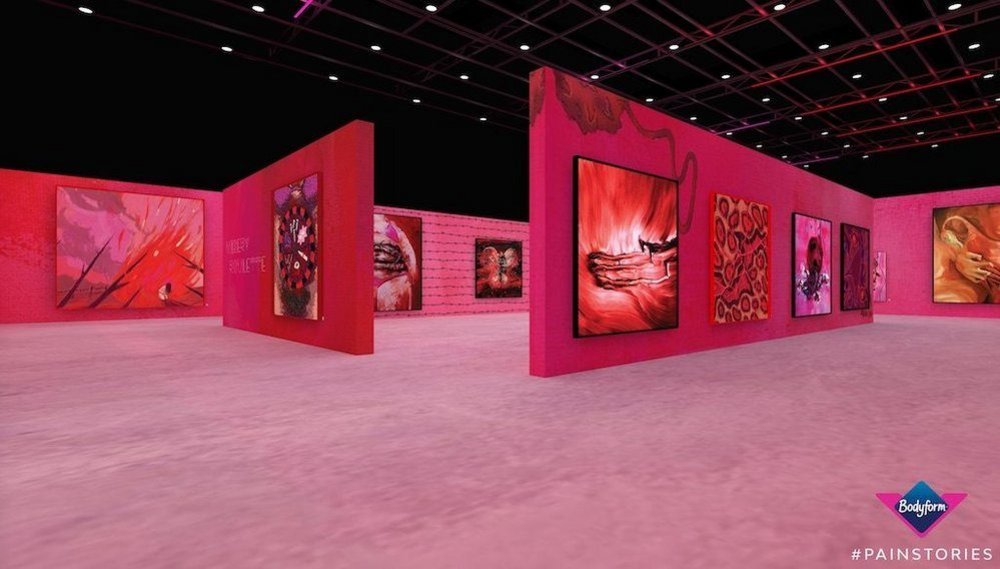 Bodyform also launched the Pain Report: a global research document that explores the shame and stigma surrounding pain, with interviews of female experts across a number of disciples (gynaecology, physiotherapy, linguists, GPs, etc), as well as 20 sufferers of a variety of chronic pain conditions.
Contagious caught up with Beatrice Farmelo, strategist at AMV BBDO, Augustine Cerf, creative, Lauren Peters, art director at the agency, and Nadja Lossgott, executive creative director, and from Ketchum, practice director Amber Organ, to find out how Bodyform has crafted a place for itself as a powerhouse of culturally challenging creativity and why endometriosis was the best issue for the femcare brand to tackle next. They told us:
· Reflecting the experience of your audience can be more effective than playing to traditional stereotypes
· With more and more brands tackling taboos in the female hygiene category, it's vital that Bodyform continually finds new ways to be meaningful
· To maintain its distinctive tone, the Essity-owned brand is keeping its focus on stigmas that surround the womb and using real female experiences to drive its campaigns
· Part of the challenge for Bodyform is to not just shine a light on an issue but give women practical tools and the authority to tackle the problem themselves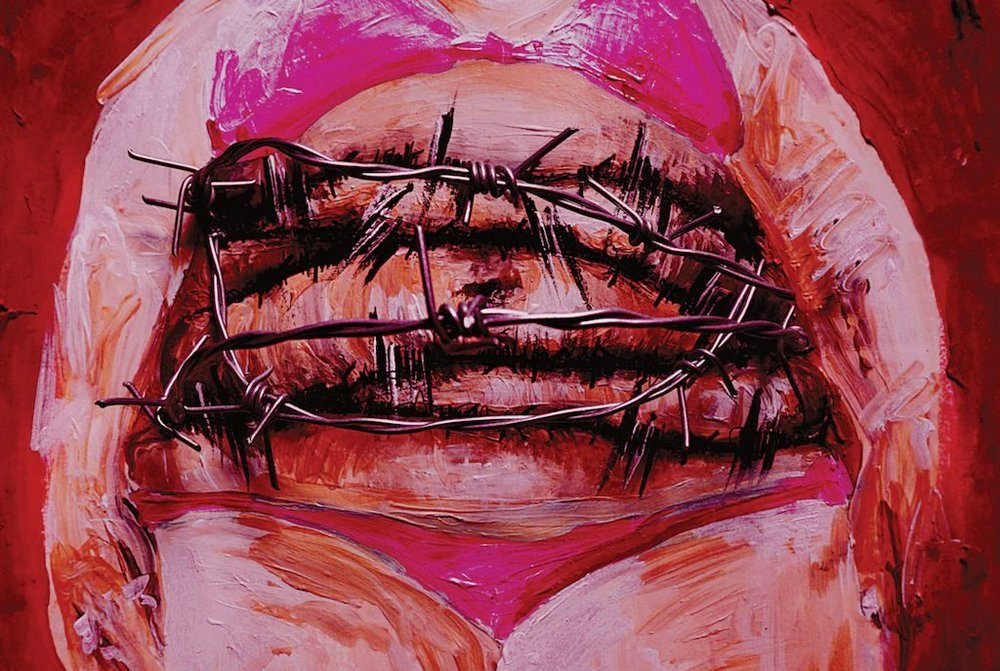 Recently, we've seen a variety of femcare brands smashing stereotypes and communicating honestly about the challenges that face women (Tommee Tippee and Frida), why do you think this is happening now?
Beatrice Farmelo: Over the last couple of years, there's been a swell of conversation around women's rights and, more specifically, the right of a woman to have ownership over her body. You see it in laws, movements, activism and protests but also in terms of the brave and honest representation in media and advertising. If you look at the journey femcare has taken, advertising showed women jumping out of airplanes, rollerbloading, etc – it was so driven by functionality that there were no emotional nuances beyond 'am I leaking?' or 'I'm wearing white and having the best time'. Now, it's all about empowerment, strength, resilience and confidence.
I think brands are starting to realise that the best thing to do is to tell the truth. It's definitely something that the team who worked on Blood Normal noticed: being truthful can be revolutionary. Once one brand has done it, the floodgates open and more brands do it until telling the truth seems simple.
How do you think that this will affect Bodyform's monopoly in the space? Will you change the way you approach its communications to stay ahead of the game?
Farmelo: I don't think our objective is to have a monopoly. This is just a sign that more women's voices are being heard; there's more women writing the ads, behind the strategy, who have a seat at the table. If we looked over our shoulder and saw that we were the only ones doing it, we would have to ask ourselves if we are doing the best job that we can.
What challenges come with continually finding new ways of executing taboo-busting work?
Farmelo: This category has exploded with small, niche players that have purpose built into the brand since day one, so you always have to be looking over your shoulder. It's no longer enough to just put blood in your advert and expect it to be taboo-breaking; you have to keep finding new ways to be meaningful. We do something called the annual health review every year, which is a deep dive into what's happening in the category and culture as well as how brands are showing up to help us keep pushing ourselves.
Lauren Peters: It's also really important to maintain a commitment to the causes that we've already uncovered and the taboos that we've smashed to date. It can't just be a case of ticking a box one year and then moving on to something else.
Censorship of women's pain is at the root of this and we can't become part of the problem – if we have to make people feel uncomfortable in order to make them comfortable with it in the long term then we will
Beatrice Farmelo, AMV BBDO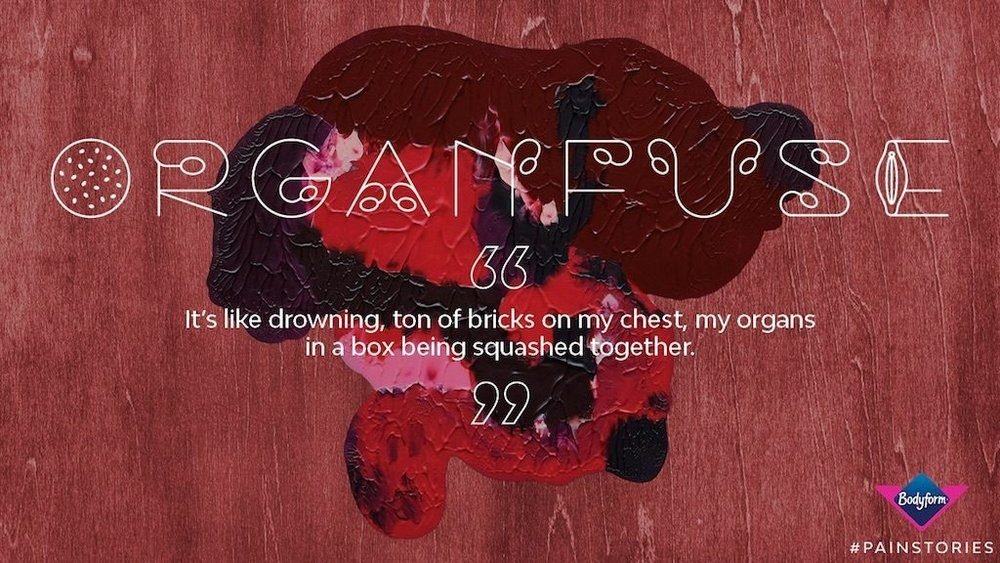 How is Bodyform staying distinctive amid the flood of honest, taboo-busting communications within femcare?
Farmelo: I think there's always going to be things that we do as a brand that helps us ensure our message is distinctive. To start with, some brands just talk about women and their place in society – cultural issues, the body in general – but we've always been very on the nose about the fact that we talk about shame, stigma and taboos related to the womb, the vulva and the vagina. We also have a heavy emphasis on empathy and research to help us understand the subject matter in order to give us credibility and the authority to talk about it.
How important is it for Bodyform to use real stories and research to inform its work?
Farmelo: It's the bread and butter of the account. If you're trying to be authentic and meaningful to women, you have to understand the truth. The challenge is that it's not always easy to get to the truth of that experience – you can't ask the same questions that have always been asked. If you want to be truly empathetic as a brand, it has to start from day one.
Nadja Lossgott: I think a lot of brands pretend that there's an issue and go after it without it being inherent in their business. For Essity, it's always been incredibly important to be as fearless as the brand asks its customers to be by understanding what those real issues are.
How did the idea for Pain Stories come about?
Augustine Cerf: The previous campaign that we did for Bodyform was called Womb Stories, in which we asked people about how they felt about their wombs. During that, people shared lots of stories about the pain they feel and conditions like endometriosis. We realised that pain was a space that was crying out for some deeper work. But Bodyform doesn't just want to talk about things, it wants to do things. So, it was really important that we created a practical tool for endometriosis sufferers to find ways of expressing the silent and invisible trauma of pain.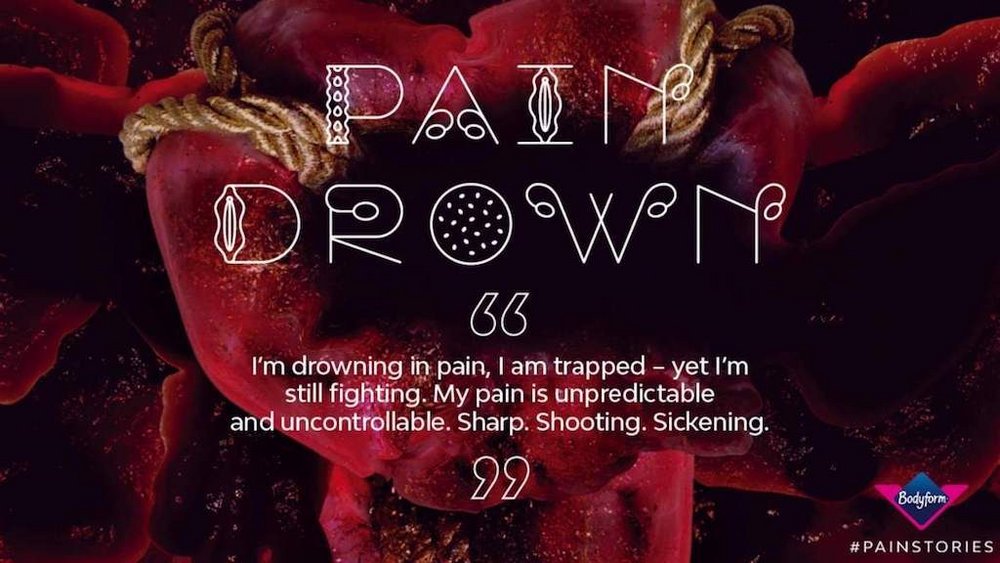 How did Ketchum get involved?
Amber Organ: Ketchum has worked with Essity for a number of years. In late 2020 we launched the Global V Taboo Tracker, a world-first barometer to discover and track taboos and shine a light on stigmas women face every day. There were many shocking findings but one that struck us the most was that 50% of people believed that women should just endure period pain and that's what lit the spark.
How did you decide on what you could practically do to help women who suffer with endometriosis?
Cerf: I have endometriosis, so a lot of our ideas came from my personal experience. One of the challenges I have faced in the past is not having the language to talk about pain – it's subjective, contextual and it changes. Doctors have asked me in the past to give them a number between one and 10, but you always feel really anxious about if you've given them the right number, what each number even means. So, we thought it would be great if we could create a visceral, emotional language that could capture people's pain using definitions from sufferers.
How did you go about compiling the definitions?
Cerf: We created a survey on SurveyMonkey – it wasn't glamorous, but asking the right questions was vital. When I'm in pain, I picture needles in my womb, so we asked people what images come to mind. Every definition was created using the words from people who suffer from endometriosis, they are verbatim quotes.
It's not just about helping sufferers express themselves better, it's to help them feel understood and empathised with
Augustine Cerf, AMV BBDO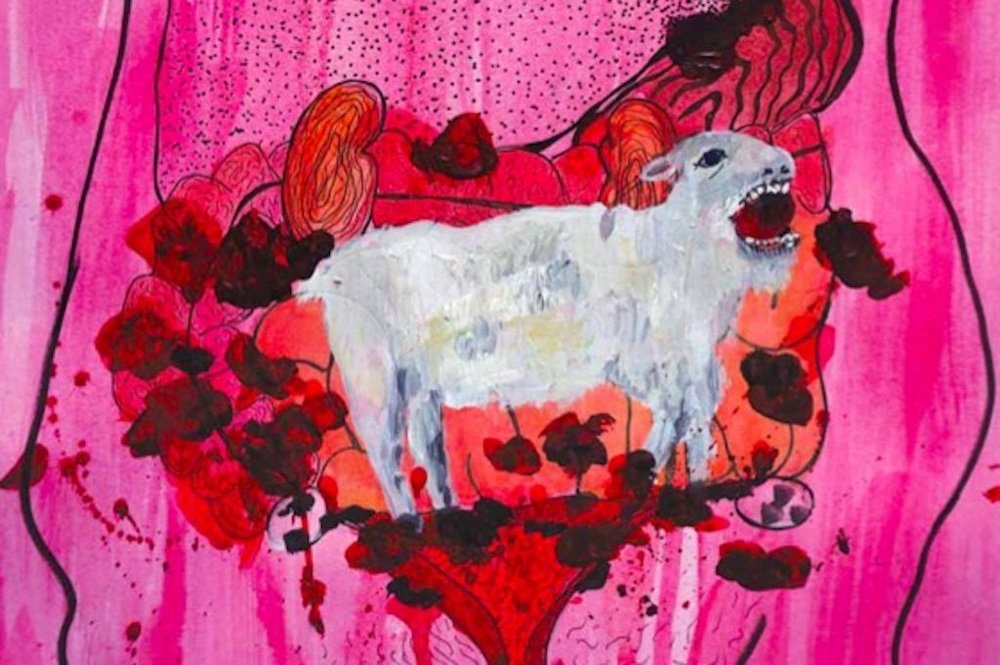 Can you tell me a bit more about the artwork that you commissioned to accompany each definition. Why was it so important to the campaign?
Peters: The way people often relate to their pain is in a very visceral, metaphorical way. As such, it wasn't even a question of whether bringing it to life was the right thing to do. What was important was to work with as many artists as possible so that we could do justice to the range of definitions. Rather than giving an artist a random definition, we thought about which one would fit each artist's particular medium, style and approach.
Why did you decide to display the artwork in the Pain Museum?
Organ: Nothing is more powerful than hearing directly from someone about how it feels to endure pain and its impact. But the Pain Museum wasn't just created to tell the story of their pain, it was designed to be a real, physical space where sufferers could feel understood and have their story heard.
Why did you extend the campaign with the Pain Report?
Farmelo: For hundreds of years, women's bodies have been a blind spot within medicine; gender bias runs deeply within the roots of the medical practice. The consequence is a lack of knowledge, a lack of research, a lack of funding and a lack of empathy around female pain. We live in a society where pain is considered 'part of the package' of being a woman, where women are expected to suffer without complaint. Awareness and understanding around the extent of this issue is the first step in driving long-term, structural change. That's why we commissioned the Pain Report. Everything we do within Pain Stories is grounded in the findings and insights from the report. It will not only be used as a resource for further educational assets within the campaign, but we hope it will be read by those living in pain, by those supporting people in pain and by those diagnosing people in pain, who can help make real change happen.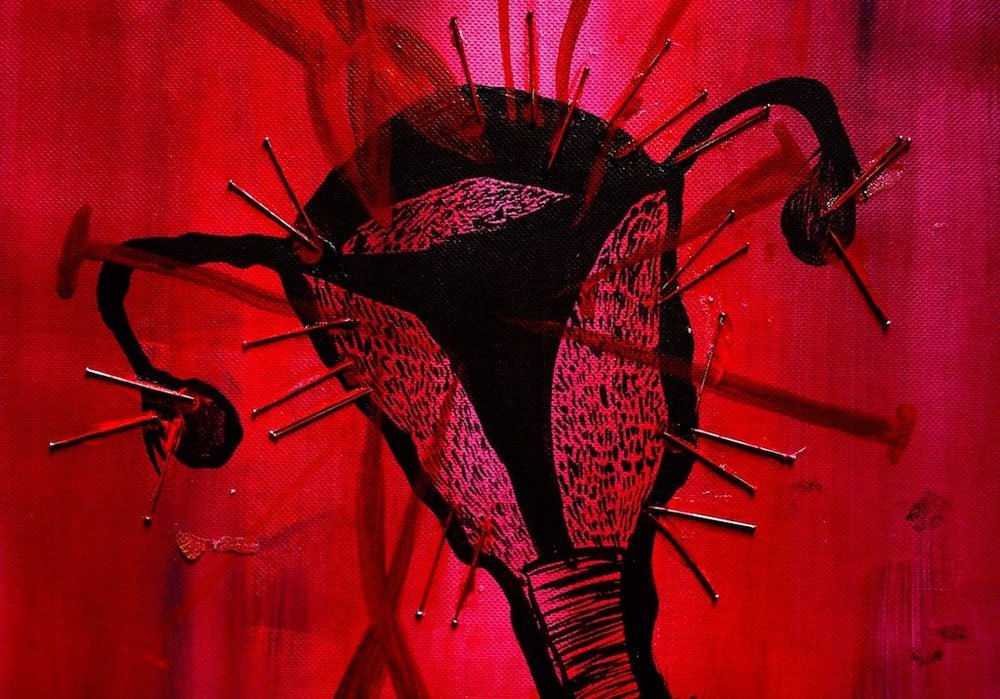 What challenges did you face along the way and how did you overcome them?
Farmelo: People aren't used to hearing about female pain in such a raw way. And, for many people, the immediate instinct is to think 'this is too much'; the fear was that this might be too off-putting to people. But the censorship of women's pain is at the root of this and we can't become part of the problem – if we have to make people feel uncomfortable in order to make them comfortable with it in the long term then we will.
Cerf: Some of the images and definitions are graphic but it's important to be true to the reality. It's not just about helping sufferers express themselves better, it's to help them feel understood and empathised with. Part of the problem with having a chronic pain condition is that you have to become a high-functioning person – you can't just be in a ball on the floor, so it's hard for people to understand how much pain you're in when you look normal.
How does this campaign link to the brand's long-term strategy?
Farmelo: We're up against some mighty big competitors which are always going to be able to outspend us. Our strategy has been to outsmart them by being outstandingly meaningful to women and that's what we've done with Pain Stories.
What has been your single greatest learning from the campaign?
Farmelo: Before Womb Stories, I had never heard of endometriosis or a lot of the other painful conditions that we touch upon. I'm lucky in that I've never experienced really bad period pain but the fact that I haven't heard about it – despite being someone who is reasonably interested and engaged in these issues – speaks volumes to the fact that we need to be talking more about it and shows the importance of the campaign.
Lossgott: For me, it shows the power of having people work on a campaign that have experienced the problem themselves. It makes it so much richer and is invaluable in making emotional, resonant work.
To find out more about Bodyform, its background, competitors and strategy to cut through its category by focusing on truth, read our Brand Spotlight here.
Want more Contagious thinking? 
/
Subscribe to the Contagious newsletter to receive a weekly dispatch of campaigns, opinions and research, curated for strategists, creatives and marketers.
Contagious thinking delivered to your inbox 
/
Subscribe to the Contagious weekly newsletter and stay up to date with creative news, marketing trends and cutting-edge research.