Insight & strategy
14 November 2019
The German Rail campaign Facebook's Sheryl Sandberg called 'the future of advertising' 
/
How a national rail provider delivered personalised ads at scale on Facebook to boost revenue 24%.
Earlier this year, we reported that German Rail (Deutsche Bahn) created a campaign encouraging Germans to holiday in their home country.
Created with Ogilvy Germany, Frankfurt, as well as Getty Images and Spirable, the campaign used an algorithm that identified German locations that resembled iconic international destinations that people were searching for online when booking summer travel plans.
The brand then created images juxtaposing the thousands of euros it would cost to fly to places, such as Paris or the Maldives, with the price of train journey to visit the lookalike location in Germany. These images were then shown to people who had expressed interest in visiting the international destinations online.
Results / According to the agency, the campaign generated nearly 10,000 unique personalised images that resulted in the sale of two million rail tickets, a 24% boost in revenue as well as the best ROI of any summer campaign in the brand's history.
Contagious sat down with Ogilvy Germany's chief creative officer, Bjoern Bremer, to chat about the railways and the current state of creative programmatic advertising.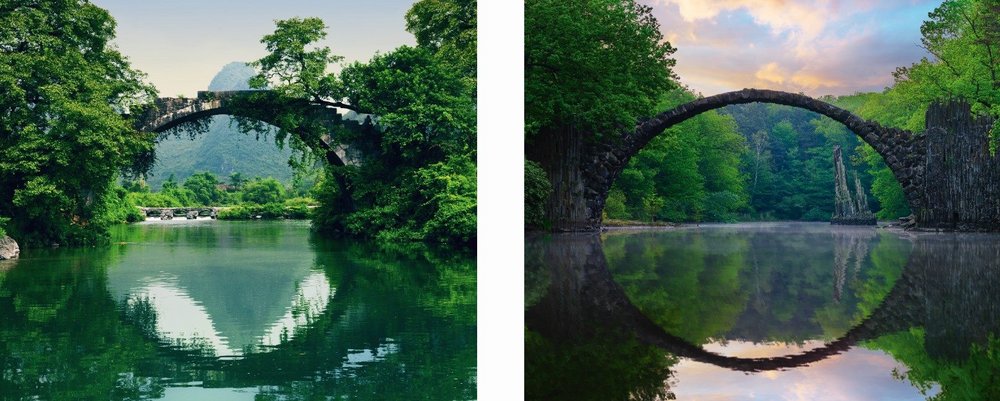 How has German Rail evolved over the past few years?
Bjoern Bremer: German Rail is a huge half state-owned, half privately-owned company. It provides rail services for all of Germany and transports roughly 148 million passengers across the country every year. Many Germans also take vacations within Germany and travel long distances by train. However, the number of travellers usually drops off by the end of the summer. We [Ogilvy Germany] have held the German Rail account for the past 16 years or so. And at the end of every summer, we run a campaign to sell off empty train seats at reduced ticket prices. We usually do this with outdoor ads, print ads and some TV.
In 2018, German Rail came to us and said that, because of budget restrictions, they wanted to do an entirely digital campaign. That was how everything got started.
Did you immediately think of using programmatic in this way?
Bremer: We wanted to collide the two worlds of creativity and programmatic. You need creativity and you need tech. A lot of times, I feel advanced programmatic marketing is like an automatic hotel door. It opens when you're in front of it, but it can't tell you a "good day" or help you with your luggage or be nice or anything. Just because I see the right product at the right time doesn't mean I want it. It is the creativity that makes it convincing.
In this case, we had a core creative idea that attracted audiences while the programmatic technology and the data personalised it, made it better and scaled it.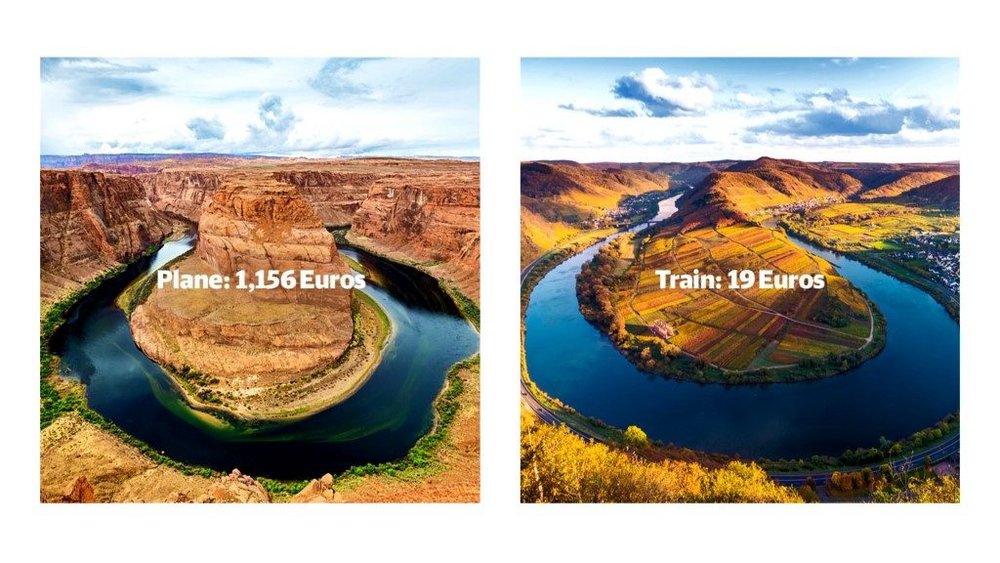 Was German Rail supportive of this idea from the beginning?
Yes, luckily the client was on board quickly – a big reason for this was Facebook's involvement. German Rail knew that Facebook Germany would help by telling us what people are interested in. Facebook also knew that this campaign – if it turned out to be successful – was going to be a big case study for them, too. So, there were a lot of benefits for both sides, and a lot of people put extra time and care into it. To be honest, we were quite lucky with that.
It took a lot longer to develop and pull off versus a typical usual out-of-home campaign, so without that initial positive feedback and belief early on, we probably would have given up halfway through and said, "let's just do a nice poster campaign".
Was there an issue when it came to using people's Facebook data?
GDPR was a big hurdle. Doing this kind of campaign is more challenging in markets like Europe and America, versus somewhere like China, because of data protection laws. I'm not saying that we shouldn't have those laws – we should. But personalisation at scale and GDPR protection laws are fighting each other to some extent. We had to be super aware of this and we were constantly having meetings with lawyers. If I had to do this campaign again, I would get those people onboard even earlier.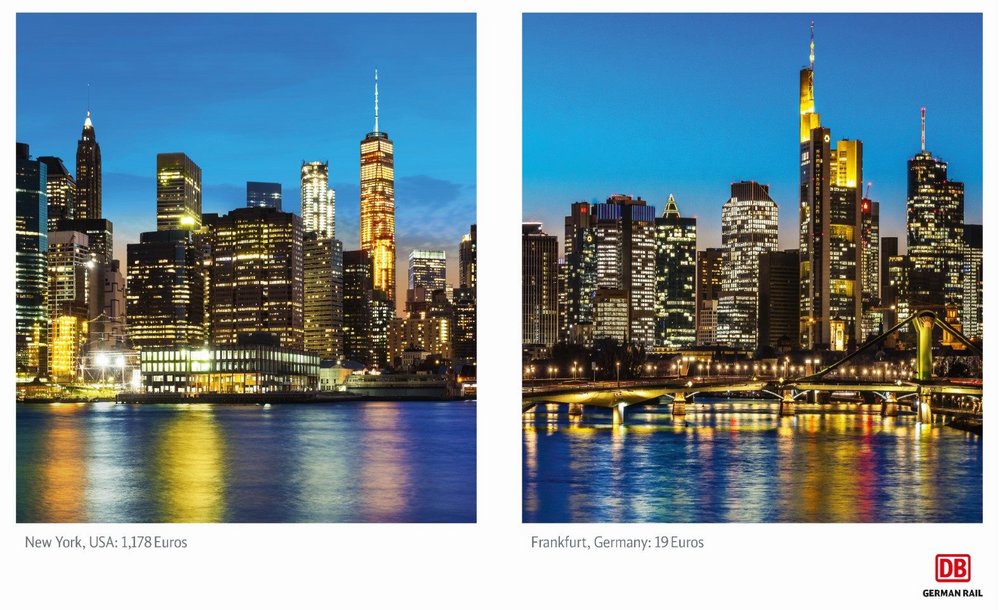 Aside from data collection compliance, what were the main challenges of this campaign?
Trying to oversee a bunch of creatives as well as a team of data experts was challenging. We had to develop common language to get around basic communication issues. Many of the creatives thought it would be easy. But it was very hard to manage things like search engine data as well as flight prices and creative assets all at once.
It was also challenging to source the appropriate images from Getty – they would ask things like 'how many do you want?' and we couldn't tell them. We ended up paying per image used. It is super important to figure out how to control the whole thing. You need to establish things such as when you stop, for example. Is it after you sell two million rail tickets? Or is it when people aren't responding anymore or when it isn't effective anymore? But how do you measure that? These are things you need to figure out when using this type of campaign.
Without that initial positive feedback and belief early on, we probably would have given up halfway through and said, "Let's just do a nice poster campaign".
Bjoern Bremer, Ogilvy
Tell me more about the difficulties of mixing up Ogilvy personnel for this campaign.
As I mentioned, one of the trickiest bits was getting my team of creatives to work alongside the digital data performance people at Ogilvy. The data performance guys are trained to test and learn and then prove efficacy, right? For example, if a headline on a piece of content isn't working, they change the headline. If a picture isn't working, they change the picture, right? That's the whole idea behind performance marketing. But in this case, you couldn't really change the core idea. You had to stick with train tickets versus flight prices and that was it. They were like, 'Yeah, but what do we do if it's not working? How do we improve it? Perhaps we should show four destinations or six pictures, or maybe we should go from flight prices to bus prices versus train prices.' This was a challenge. As I said, finding a common language is crucial and, in the end, success unites people. A lot of the pain was taken away by it working so well.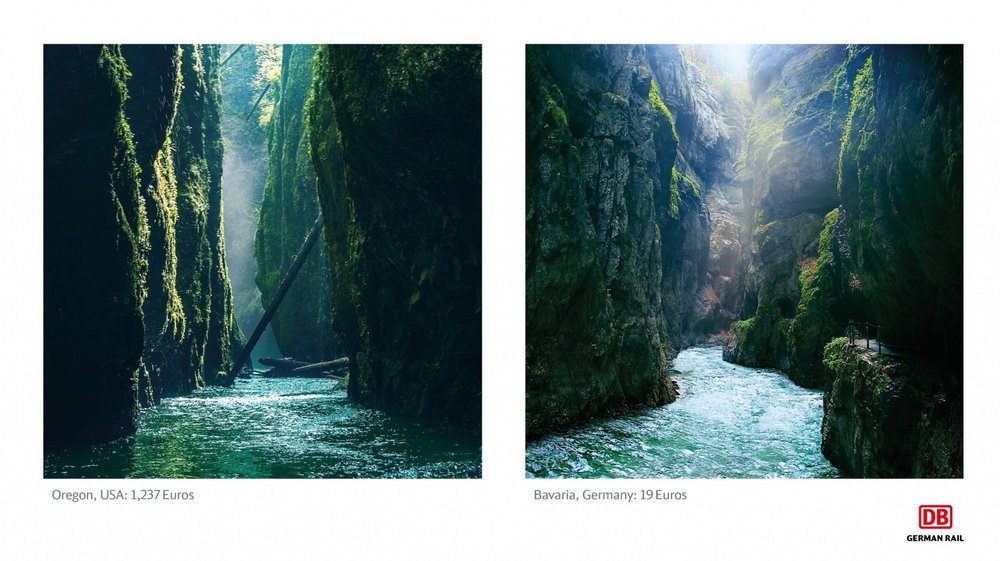 What results are you most proud of?
German Rail wanted to sell two million special price tickets and they sold out in two-thirds of the time it usually takes. We also created close to 10,000 different creative assets. It was crazy. German Rail also achieved the best ROI of any summer campaign in its history.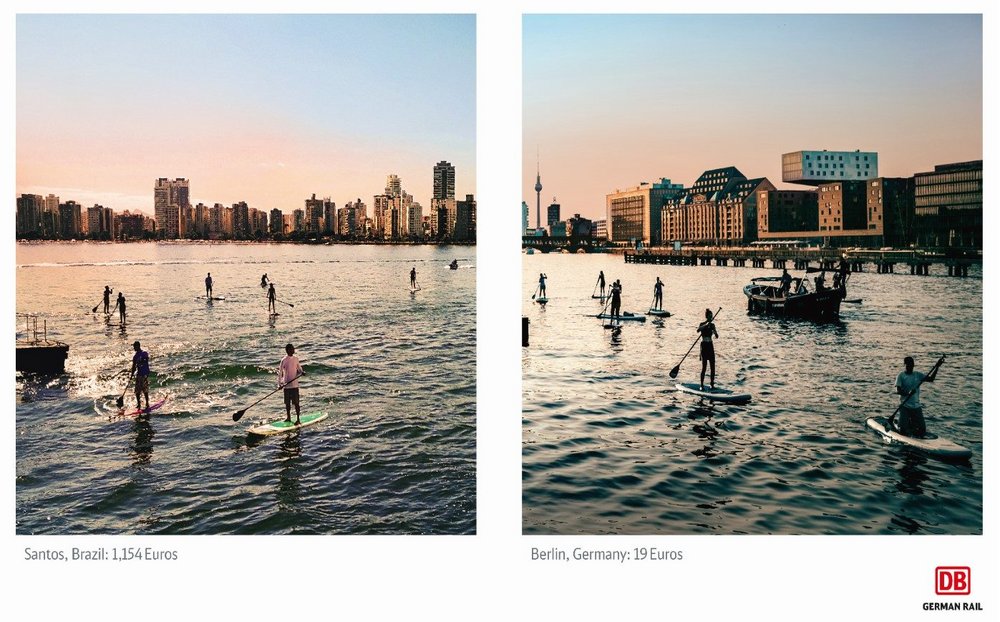 What are your views on personalisation of scale and its creative potential?
You need creativity and you need the tech. Ideas and programmatic need to come together, and they need to like each other, for it [personalisation at scale] to work. Data protection creates limits, but this can make the work more interesting. Brands need to consider if this tactic makes sense. For example, is personalisation and data really making your marketing better or is it making it too detailed or too granular? But this campaign has sparked a lot of other ideas that we're working on right now. We have some interesting stuff in the pipeline.
What are your views on the state of online advertising in general?
I'd say that 95% of online and digital advertising is horrible. Who clicks on banners? Also, people are getting blind to sponsored posts on Facebook or Instagram.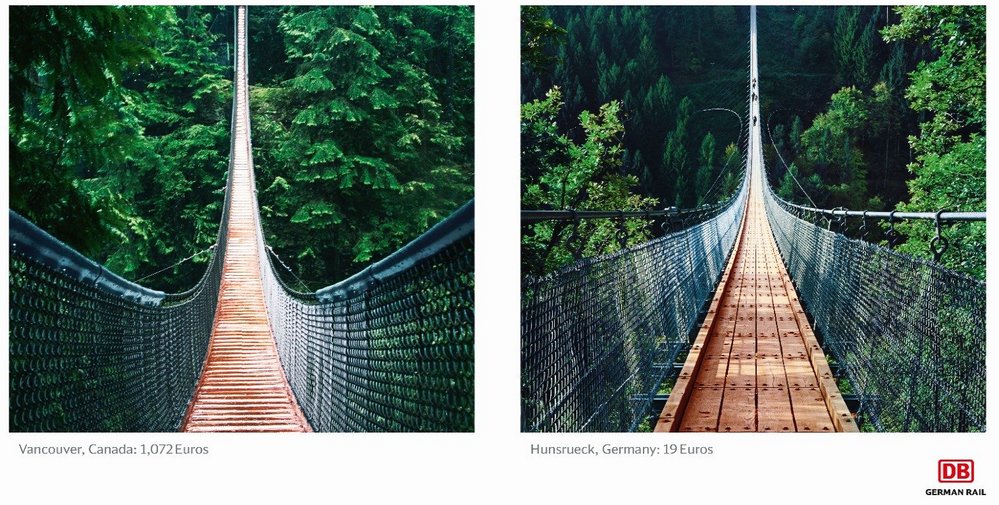 What about the production costs of this campaign?
It cost a lot in terms of production and setup but, overall, it was cheaper than our traditional summer campaigns. The media spend wasn't big because it was a lot more targeted. German Rail got more bang for their buck. Basically, if you shoot four posters, do the layouts, print them and hang them up, that is cheap. But traditional media placement costs are so expensive. This method was cheaper.
What would you say your greatest learning is from this campaign?
As an agency and client team, this shows what can be achieved when you get it right. We also completely underestimated how powerful this campaign was going to be – we are really humbled by that. Sheryl Sandberg spoke about data-driven creativity at Cannes and talked about this campaign as 'the future of advertising'. We were like "Oh, did we really just do that? Wow!"
Like getting the insights behind the most creative and effective marketing campaigns? Contagious is a resource that helps brands and agencies achieve the best in commercial creativity. Find out more about Contagious membership here.
Contagious thinking delivered to your inbox 
/
Subscribe to the Contagious weekly newsletter and stay up to date with creative news, marketing trends and cutting-edge research.