Insight & strategy
Contagious I/O
/
15 September 2021
The strategy behind KFC China's foray into esports  
/
How the fast food brand reimagined its mascot for an esports tournament generating social media engagement and sales
For the 10th season of the League of Legends esports tournament last year, KFC China brought back its Colonel KI character – an AI inspired by its Colonel Sanders mascot that is capable of making accurate, real-time predictions about League of Legends games.
First launched in 2018, KFC's Colonel KI was back bigger than ever for the 2020 tournament in an effort to get the attention of China's 480 million esports gamers. To renew interest in Colonel KI, the character returned with a refreshed new look that it showed off with a livestream on Chinese social platform Bilibili. Colonel KI engaged with influencers at the League of Legends European Championship Club G2 and launched a new collection for Chinese street fashion brand R39, which is inspired by esports culture.
KFC also launched a special Colonel KI loyalty scheme through its existing digital ecosystem. Gamers could sign up for a Colonel KI membership card valid for 90 days, which gave them access to daily coupons, discounts and free delivery. The Colonel KI membership card was linked to the performance of the Chinese national League of Legends team and so when the team won the tournament, membership card owners automatically entered a draw to win limited-edition gaming hardware and exclusive League of Legends merchandise. In addition, KFC partnered with delivery app Meituan and launched special offers throughout the tournament.
Results / According to Mindshare China, the agency behind the campaign, even though KFC had less budget than the other 14 competition sponsors, Colonel KI's social content was viewed more than 120 million times and generated 480,000 onscreen comments. The brand also sold 100,000 memberships, more than 50% of which were first-time KFC memberships, driving a 3x improvement in purchase frequency. The partnership with Meituan resulted in a peak of KFC orders and drove an 75% increase in gross merchandise volume compared with pre-offer sales. The campaign ran from 25 August to 1 November 2020.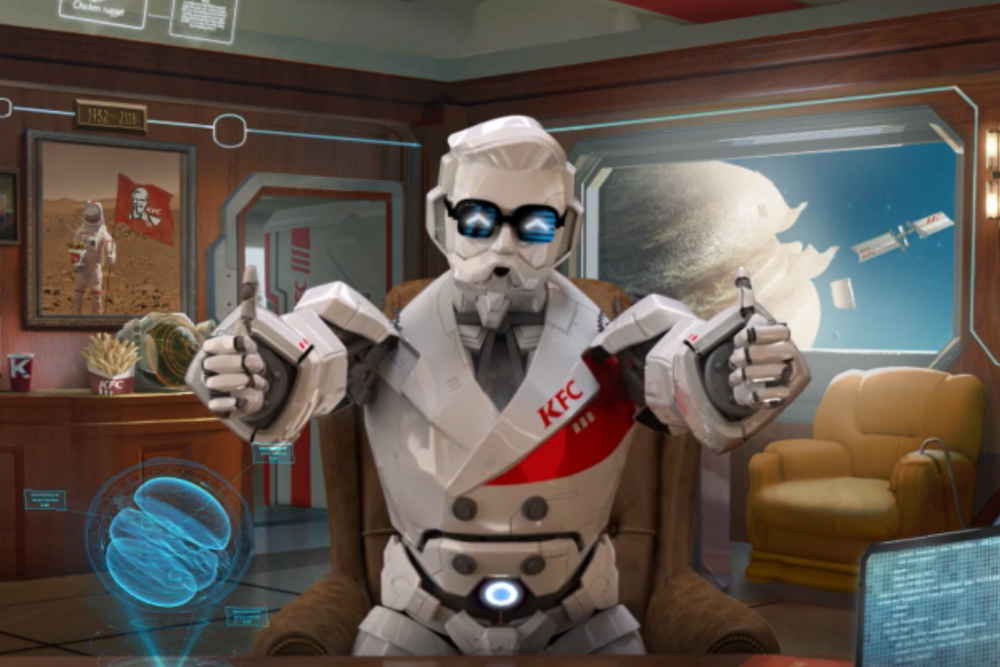 Liu Yi, head of esports and gaming at Mindshare China's Content+ division, and one of the brains behind Colonel KI, will be at Contagious Bootcamp APAC on 30 September to speak about China's rich gaming culture, how it is reshaping young generations, and how brands and marketers can better connect with this important community. Here Liu and his colleague Collin Du, content marketing executive (also at Mindshare Content+) share the backstory of the inception of Colonel KI.
Let's begin with the obvious: what is a fast-food brand doing in esports?
Liu Yi: In 2014, KFC launched a project called the New Journey, which in essence is KFC trying to engage the younger generations. It is a serious issue for them in the Chinese market, as it's a well-established, older brand here.
Collin Du: Over the past years, KFC has experimented with a variety of different content projects in China, because it is targeting the youth generation. Getting more involved with things such as ACG [Anime, Comic, and Games] and with Bilibili – the largest Chinese video-sharing website – esports is a natural expansion of this idea. As more and more young people are becoming gamers, the entire industry is a growing market. This was the central idea behind the brief we were given.
So with that in mind, what were the challenges?
Liu: The brief was a challenge, KFC is the top brand in the fast-food industry and they wanted to be the same in the esports space: creating mind-blowing campaigns to attract gamers. As you point out, initially it seems odd for a fast-food brand to be operating in this space, so the task was to find a natural place for KFC within this community.
To do this, we identified an opportunity for them: the 2018 League of Legends (LoL) championships, the largest esports event not only in China but in the entire world. The LoL championships are comparable with the FIFA World Cup or the Super Bowl in terms of viewership. KFC has been a partner of LoL since 2015, which meant it was less of a leap than it could have been.
So, you had the opportunity, but what did you do with it?
Du: We went for a deep dive into the world of Chinese esports, discovering what the market wants and needs. That's when we discovered the importance of stats and the deficit in satisfactory, informative coverage of games. Essentially, commentators weren't doing a good job, with frequent complaints being made by the fans as they were rarely accurate.
Our idea then, was that KFC could fill this void by providing accurate predictions during the event as well as augmenting coverage. The answer lay in the data, which, together with Riot Games' data partner PentaQ, we used to develop an algorithm to do just that: Colonel KI was born.
For many people it would come as a surprise that in the stadiums at these huge events perhaps as many as 40% of the audience are girls.
Liu Yi, Mindshare China
Was it hard to get access to the data?
Du: This was the first time Riot Games had actually provided a third party with both historical data to help build the actual algorithm and as well as real-time data to provide accurate information during games. PentaQ helped define what the important data nodes were and then, through a combination of neuroscience and machine learning, we designed the algorithm around that.
Ultimately we had to convince them first that the idea was user-friendly and enhanced their game.
Among this campaign's business objectives you mentioned 'defending' esports. What did you mean by that?
Liu: KFC has been involved in esports since around 2015, but by the time 2018 came around, many more brands had sensed the huge opportunity in esports. KFC was now competing with the likes of Mercedes Benz and Nike, where before we were working a bit more under the radar.
What changed?
Liu: When the League of Legends 2017 championships came to China, taking place in the Beijing National Stadium, suddenly brands could see this for what it was: a massive opportunity, backed up by trend reports which confirmed this – and continue to do so.
The LoL championships are comparable with the FIFA World Cup or the Superbowl in terms of viewership.
Liu Yi, Mindshare China
What have you learnt about the esports market since launching this project?
Liu: Well, although we knew this already, I think for many people it will come as a surprise that in the stadiums at these huge events perhaps as many as 40% of the audience are girls. So this isn't a male-dominated market in the slightest.
Why was Colonel KI so successful?
Liu: What Colonel KI shows is that if you want to succeed you really have to understand the culture. Become a part of it and provide something that is beneficial and adds to it.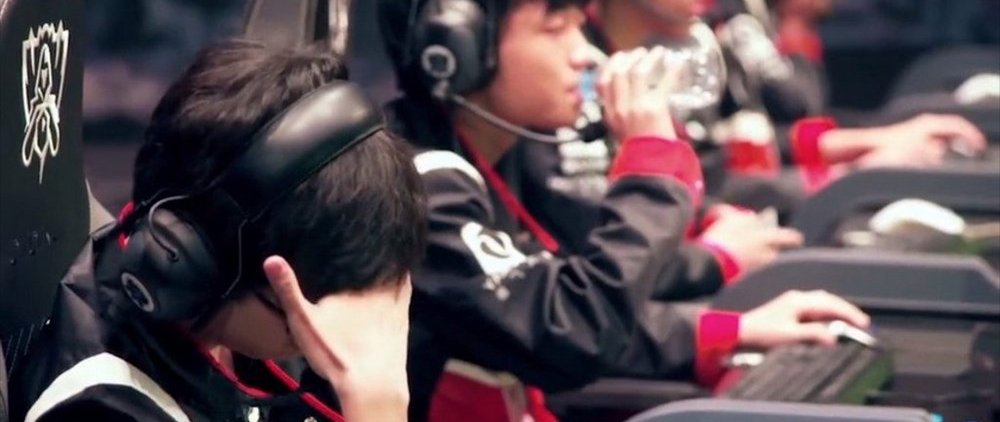 Many fast-food brands today are doing campaigns as a proxy to generate app downloads. This doesn't seem to be the case with Colonel KI – why?
Liu: It was both in the app and available through other live-streaming channels. We didn't want to force anyone to do anything, all we wanted was to benefit the culture, which is much more important in generating a sense of authenticity.
How did you understand gamer culture?
Du: We live it. Our entire team is somehow involved in it as we are all massive gaming fans. Hardcore fans who spend at least 10 hours watching live streams of gaming each week, soaking in how interactions take place on social and streaming platforms such as Twitch. It adds a level of confidence in that you know exactly what will work because it's something that will benefit you too. Everyone has insight into the hobbies they like.
What challenges did you face along the way?
Liu: So many, but maybe the hardest one to overcome was not having the data three days prior to launch. That was a stretch!
Contagious thinking delivered to your inbox 
/
Subscribe to the Contagious weekly newsletter and stay up to date with creative news, marketing trends and cutting-edge research.