Campaign of the Week
24 June 2019
Inspired by Iceland, Kranavatn 
/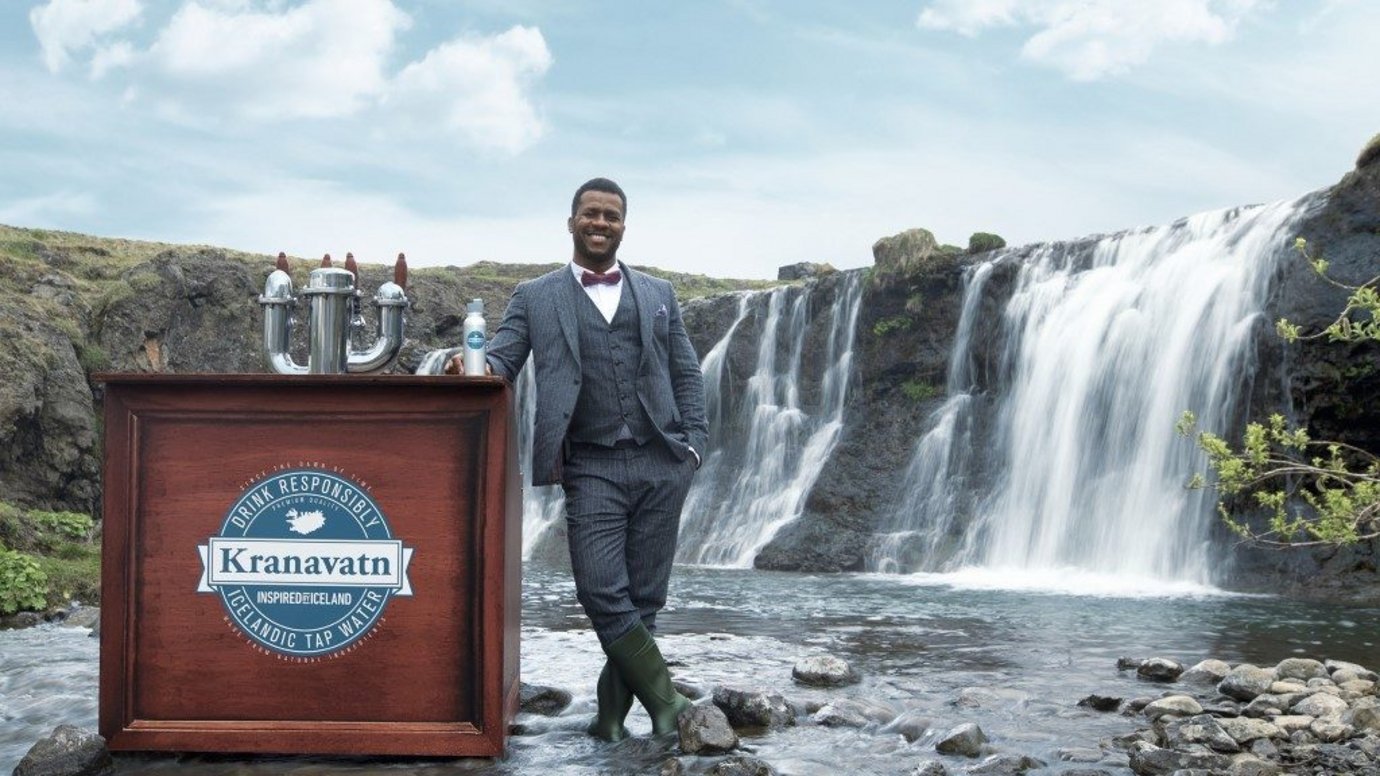 This story originally appeared on Contagious I/O, our online intelligence tool. To find out more click here.
The national Icelandic tourism board, Inspired by Iceland, is encouraging ecotourism to the Nordic country by rebranding its public drinking water to Kranavatn, the Icelandic word for tap water.
Inspired by Iceland is encouraging visitors to the country to take the 'Kranavatn Challenge' and visit the tourism organisation's website to sign a pledge that they will be more responsible with using disposable plastics, such as water bottles, while travelling to the nation. Challengers will unlock a voucher, reflecting the money they would have spent on plastic water bottles, which is redeemable at several of the country's premier leisure and retail outlets.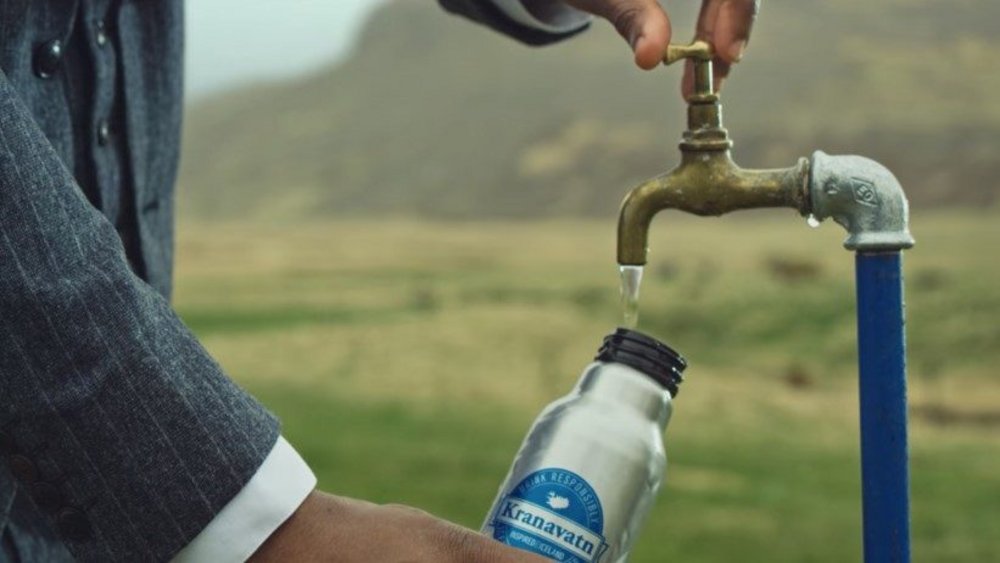 As part of the campaign created with The Brooklyn Brothers in London, the tourism board has partnered with several bars, restaurants and hotels in the country, which are offering Kranavatn as a 'new luxury drink'. Inspired by Iceland has also set up a Kranavatn branded bar at the airport to welcome visitors to the country. Select influencers will also receive a Kranavatn branded water bottles to increase engagement on social.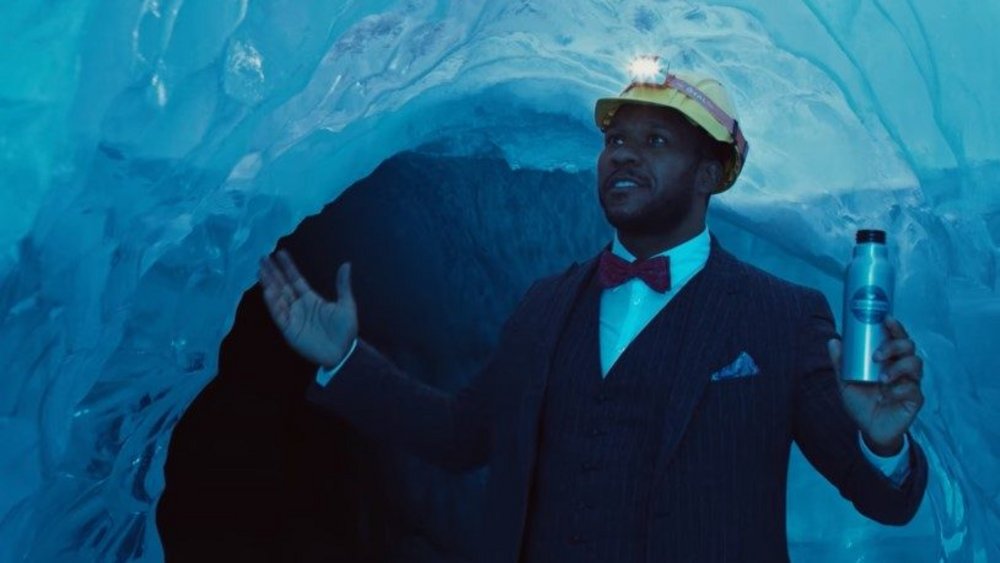 According to the agency, a study of 16,000 travellers from the US and Europe discovered that 65% of all travellers say they use more bottled water on vacation than they do at home, meanwhile 70% of all travellers say they don't trust tap water at foreign travel destinations.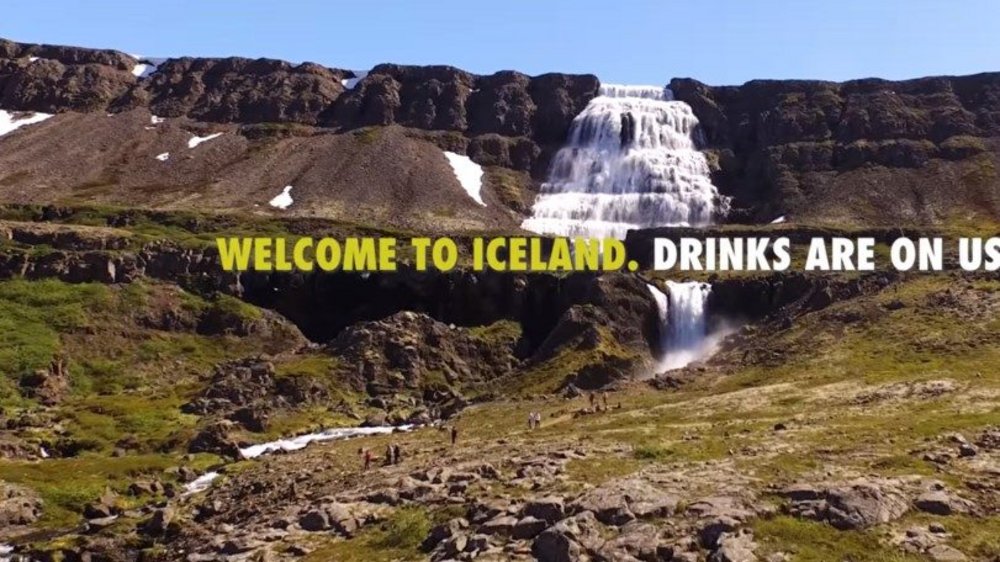 The agency claims that Icelandic water is pure glacial water filtered through lava for thousands for years and one of the cleanest and best tasting waters in the world.
Contagious Insight 
/
Ecotourism communication / This isn't the first time that we've seen Inspired by Iceland encourage responsible tourism. Back in 2016, we reported on how the tourism board released video tutorials to teach visitors how to behave and protect the natural beauty of the country. Like, the Kranavatn campaign, the content was fun and light-hearted, enabling Inspired by Iceland to get a serious environmental message across without appearing preachy.
We've been tracking some creative ways that other travel destinations have been protecting themselves from overtourism. We recently covered how the Faroe Islands initiative closed its borders to visitors for a full weekend 'for maintenance', during which time it invited volunteers to help work on conservation projects. And last year we wrote about the island of Palau's eco-preservation project.
Like Kranavatn, these campaigns encourage people to visit by painting a picturesque image of these destinations, while also ensuring they remain that way by ensuring people behave themselves while visiting.
But there's also a business incentive to bring environmental messages into tourism campaigns. According to a study conducted by Sustainable Travel International and Mandala Research, this audience tends to spend more and stay longer when travelling. They are also 63% more likely to consider destinations where protecting natural resources is an important part of the culture. This is generally a profitable, respectful demographic who will bring in the green, as well as help protect it in nature.
Branding the unbranded / This campaign is partly based on the insight that that 70% of travellers don't trust the water from their holiday spots, giving Iceland an opportunity to dispel a common myth.
By naming its ordinary tap water, Iceland has made it more interesting, desirable and premium. It's a similar strategy to what Guinness did during the Six Nations Rugby. A new beverage was unveiled called Guinness Clear, which in reality was just ordinary tap water in a Guinness-branded glass. The aim of the campaign was to raise awareness for responsible drinking around the tournament and make ordering water a fun and more exciting thing to do.
Plastic problem / How we talk about plastics has changed dramatically in the past few years. According to Kantar Worldpanel, 44% of people around the world have recently become more concerned about single-use plastics. And brands are vying for the attention and approval of consumers by making strong efforts to do help solve the plastic problem, or at least stop burdening the world with more more plastic they have to through away.
The Contagious I/O intelligence tool is constantly updated with case studies, in-depth strategy interviews, stories about new technologies and trend reports. If you would like to find out more about how you can get access to this resource, click here.
Want more Contagious thinking? 
/
Subscribe to the Contagious newsletter to receive a weekly dispatch of campaigns, opinions and research, curated for strategists, creatives and marketers.
Contagious thinking delivered to your inbox 
/
Subscribe to the Contagious weekly newsletter and stay up to date with creative news, marketing trends and cutting-edge research.