Article
James Swift
/
14 April 2021
Nike enters resale market with 'refurbished' sneakers 
/
Nike in the US is selling returned shoes in select stores as part of its drive to become more circular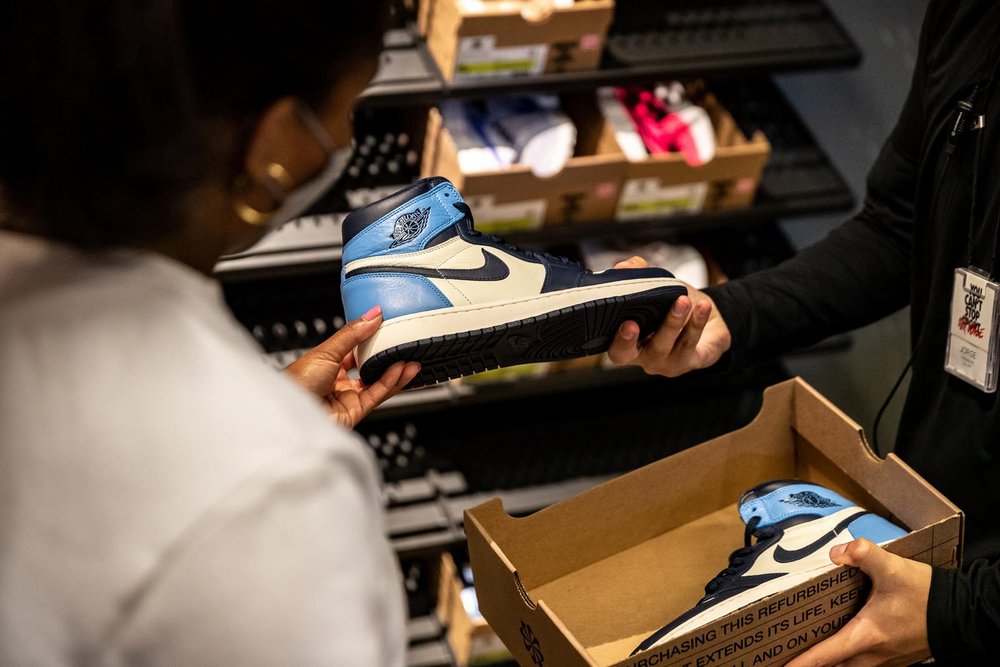 Nike in the US is refurbishing and then reselling returned footwear as part of a sustainability drive.
Shoes returned within 60 days of purchase by customers are eligible for the Nike Refurbished scheme.
Each pair of returned shoes is inspected and refurbished by hand, and then given a condition grade – either 'like new', 'gently worn' or 'cosmetically flawed' – which determines its resale price.
Customers who buy refurbished footwear are also entitled (the same as those who buy new) to return the shoes within 60 days.
Nike says that refurbished shoes will be available to buy in up to 15 of its stores across the US to begin with, but adds that it has plans to expand the initiative.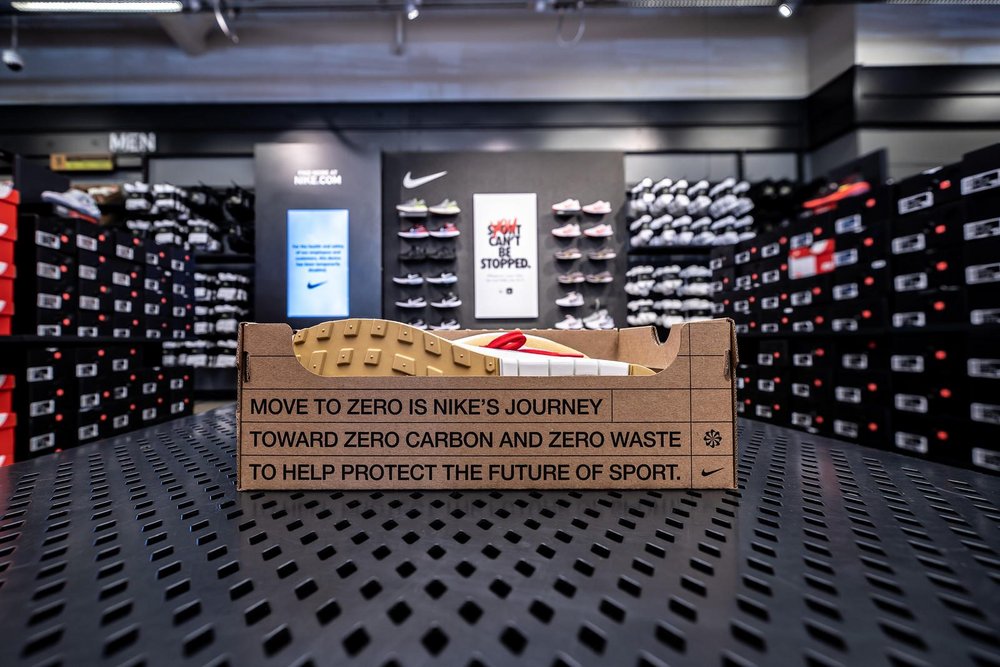 The new initiative is part of Nike's wider 'Move To Zero' programme, which was established in 2019 with the aim of reducing the sportswear brand's waste and carbon footprint.
But manufacturers and retailers are also likely looking for solutions to rising customer returns as online shopping becomes more widespread.
According to David Sobie, CEO of Happy Returns (quoted in this 2019 piece for CNBC), between 15% and 40% of online purchases are sent back, compared with just 5%–10% of in-store sales.
Nike Refurbished also gives the sportswear brand control over how its footwear is resold. Nike has been striving to cut out intermediaries and deal directly with customers since 2011. Between 2011 and 2020, DTC sales increased from 16% of Nike's revenues to 35%.
In that time the demand for second-hand clothes has also ballooned, with younger generations seemingly shedding any negative perceptions about pre-worn fashion. Leading resale platform ThredUp was valued at $1.3bn after its IPO last month.
Contagious thinking delivered to your inbox 
/
Subscribe to the Contagious weekly newsletter and stay up to date with creative news, marketing trends and cutting-edge research.