Article
James Swift
/
7 June 2021
Is The North Face a climate hypocrite? 
/
An attack ad claims the outdoor apparel retailer has no right to distance itself from the oil and gas industry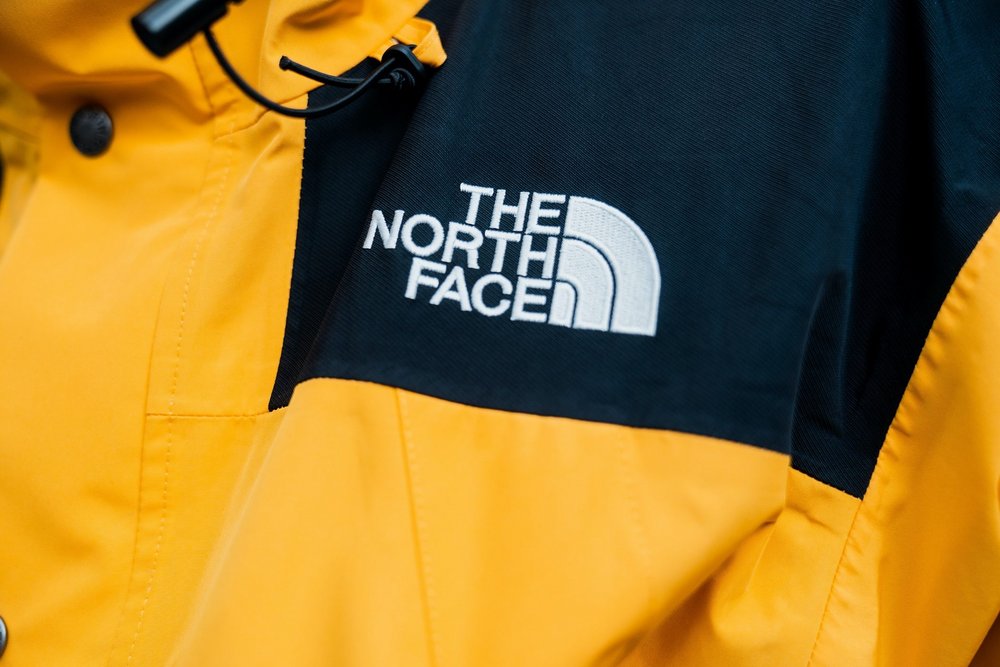 Is The North Face acting two-faced by shunning the oil and gas industry while relying on fossil fuels to make its products?
The CEO of the second-largest fracking company in the US, Liberty Oilfield Services' Chris Wright, thinks so – and he's fronting a campaign to call attention to The North Face's hypocrisy.
The campaign is a response to The North Face refusing to embroider 400 jackets with the logo of Innovex Downhole Solutions (a competitor to Liberty) because oil and gas companies are 'not consistent' with its brand values.
In a video published to YouTube on 3 June – almost seven months after the episode with Innovex – Wright offers a loaded 'thank you' to The North Face for being an 'extraordinary customer of the oil and gas industry' and points out that almost all of the company's clothes are made with oil and gas products.
Wright, who is a keen climber, also argues that the outdoor pursuits industry owes its existence to oil and gas, which gave people the time and wealth – as well as the tools and clothing – to explore the wilderness for leisure.
The North Face isn't the first outdoors company to distance itself from certain industries (among them oil and gas) in a bid to project a more environmentally friendly brand. In 2019, Patagonia stopped embroidering the logos of 'ecologically damaging' companies onto its clothes.
But after a year in which the pandemic sent fuel demand plummeting, prompting widespread layoffs, the oil and gas industry is perhaps less inclined to shrug off what it views as unfair criticism.
And anything that feeds into the culture war narrative about brands cynically championing progressive causes is now guaranteed enthusiastic coverage within certain quarters of the media.
A Sky News Australia anchor described Wright's video as a 'brilliant takedown of a corporate virtue signaller', but that's an unfair categorisation: there are far more effective ways for a brand to signal its virtue than turn down a small, one off order for a no-name corporate client.
And even if the campaign is a 'brilliant takedown' of The North Face, what's the endgame for Liberty or the oil and gas industry? A spokesperson for Liberty told Contagious the goal of the campaign was 'to thank The North Face for using products we help produce' and 'to show the public how ubiquitous oil and gas products are in the economy'.
Wasn't there another way to achieve those same goals without drawing attention to an incident that illustrates the oil and gas industry's apparent pariah status?
There's no denying that The North Face's policy has a whiff of hypocrisy about it, but it seems more likely that the company (which didn't respond to a request for comment) was trying to avoid criticism than win praise with its actions. The problem is that flattening complex issues, like the relationship between business and the environment, into simplistic notions of good and bad leads to inconsistent positions.
The 'Thank You, North Face' campaign comes across as a little petty and is probably not going to make much of a difference to any party concerned, but it does land a punch.
Update 9.6.21: The North Face has responded, saying that it acknowledges 'the integral role the global oil and gas industry plays in powering our business and our world', but that 'letting another company put its logo on our products and essentially affiliating our brand with theirs isn't a choice we take lightly'. You can read the full statement here.
Contagious thinking delivered to your inbox 
/
Subscribe to the Contagious weekly newsletter and stay up to date with creative news, marketing trends and cutting-edge research.