Opinion
James Swift
/
9 August 2021
Why does Snickers keep getting accused of homophobia? 
/
An ad for Snickers ice cream in Spain has been denounced as insulting to gay people, raising questions about similar instances in the brand's past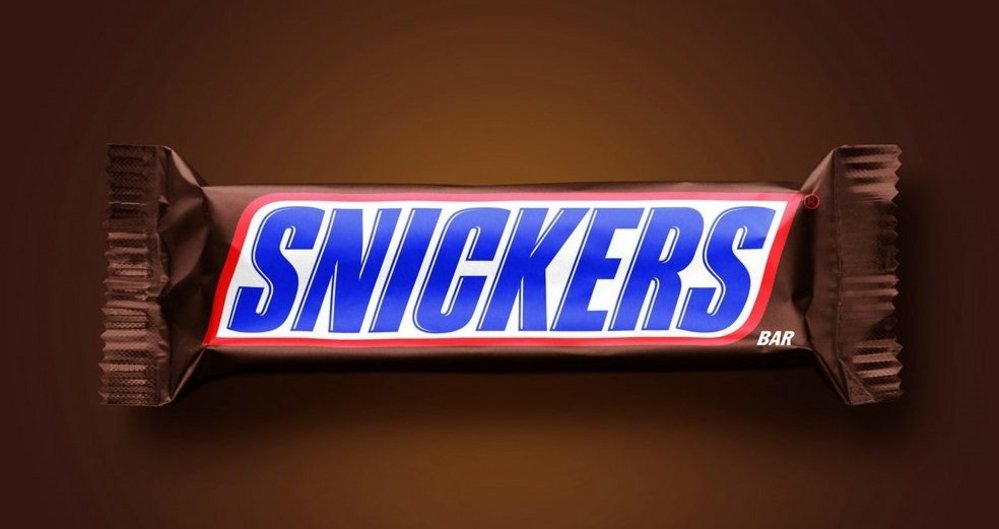 Snickers has been accused of promoting homophobia with its advertising – and not for the first time.
The latest controversy concerns an ad for the brand in Spain, in which influencer Aless Gibaja flamboyantly orders a drink, before eating a Snickers ice cream and turning into a traditionally masculine man.
Rights groups and politicians last week joined the chorus condemning the ad as insulting to gay people. Political party Podemos even invoked the wave of homophobic attacks that have plagued Spain in recent months.
Mars, which owns Snickers, quickly withdrew the ad and apologised, promising to 'do better in the future'. But a look into the brand's past reveals a pattern that is starting to look like carelessness.
In 2007 Snickers was accused of homophobia for a Super Bowl ad in which two men accidentally kiss while sharing a Snickers and then rip out their chest hair in a compensatory display of machismo. A year later, Snickers withdrew a UK ad that showed Mr T firing a truck-mounted machine gun loaded with Snickers at a speed walker, while telling him, 'it's time to run like a real man'.
Why does it keep happening? Well, it starts with the peanuts.
Snickers is positioned as a functional chocolate bar on the basis that it contains peanuts, which are a good source of fibre and protein. So for reasons of either genuine gender preference or simple sexism, the product is marketed heavily towards men.
In the mid-2000s, Snickers specifically targeted men in their late teens and early 20s, and it used the humour that dominated the demographic at the time – an over-the-top disregard for any kind of sensitivity.
Add to that heady mix a vague allusion to Snickers' restorative powers and it's just a short creative leap to jokes about returning to accepted norms of manliness.
Snickers has refined its strategy since then, introducing the You're Not You When You're Hungry campaign in 2010, but it has evidently not eradicated the problem.
BBDO came up with You're Not You When You're Hungry to broaden the brand's appeal beyond young lads to the 'everyman'. Crystal Rix, BBDO's former global CMO, explained to Contagious in a previous interview:
'The Everyman's core desire is to belong. So when you understand that human desire, and then the context of hunger, you quickly start to see this strategy – that you want to be able to keep up with the pack but that hunger sometimes knocks you off your game – emerge.'
Rightly, it is considered one of the most successful marketing ideas of the past decade, but it still engenders the same appeals to masculine conformity, and it also introduces a less obvious pitfall – transformations.
You're Not You When You're Hungry ads frequently follow the same formula: a celebrity is used to represent an out-of-sorts everyman who transforms back into himself after eating a Snickers.
It's a versatile format and when done right, it works well. A trash-talking Betty White will never not be funny. But in a world more alive to inequality, one person transforming into another – especially after experiencing the benefits of an advertised product – can conjure incendiary connotations.
Dove found that out in 2017, when an ad for its body lotion that showed a black woman taking off her top and turning into a white woman was accused of reinforcing racist hierarchies.
This heightened vigilance around discrimination does not mean transformations are off the menu, only that they should be considered through a wider lens.
For the record, Snickers' Spanish ad would likely still be in trouble even without the transformation, but the same point about a wider lens still applies.
Nothing about Snickers' confluence of insights and appeals is inherently offensive or homophobic. But it's plain to see how the strategy can lead there when it is combined with a narrow interpretation of masculinity. And after two strikes, Snickers should have seen it, too.
Contagious contacted Contrapunto BBDO, which has been named as the agency that created the Spanish ad, but received no reply.
A spokesperson for Mars sent this statement: 'We would like to whole heartedly apologise for any harm caused by a recent advert for SNICKERS Ice Cream in Spain. We recognise that we got it wrong and have removed the online content immediately. We take equal rights and inclusion seriously, we want a world where everybody is free to be themselves and we believe that as an employer and advertiser we have a role and a responsibility to play our part in creating that world. We will take the opportunity to listen and learn from this mistake and do better in the future.'
Contagious thinking delivered to your inbox 
/
Subscribe to the Contagious weekly newsletter and stay up to date with creative news, marketing trends and cutting-edge research.