Creativity
22 November 2019
The 25 Most Contagious Campaigns 2019: part 2 
/
As 2019 runs to a close, let Contagious take you through the year's best campaigns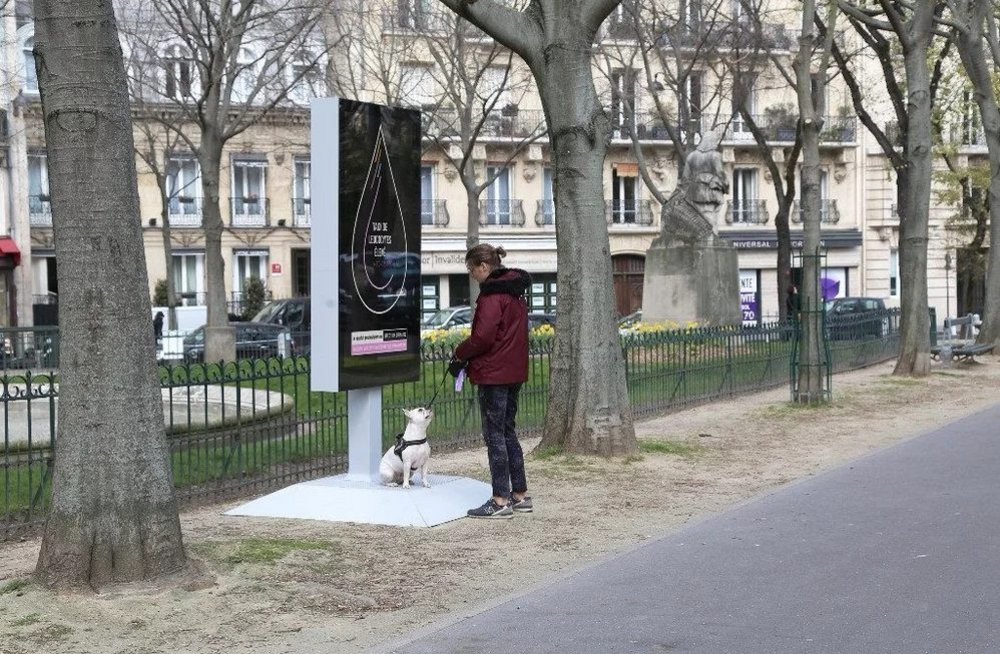 The Contagious editorial team is dedicated to finding the best advertising from around the world.
We're not hustling on the side for news about what niche insurer has got a $50k project out to pitch, or scratching through LinkedIn for information to pad out stories about agency hires.
All we do is look for and analyse the best ads, the best ideas.
We can discard a dozen campaigns before we hit upon one that we think is worthy writing about on our I/O platform, which should tell you something about what it means to make our list of the top 25 campaigns of the year.
These are the campaigns we've judged the most creative, most effective or just the most un-ignorable of the tens of thousands that we've scrutinised over the past 12 months.
It's not your usual list of US/UK blockbusters; the chosen campaigns come from almost every corner of the earth and encompass almost every medium: from Parisian posters that your pets pee on, to Honduran hospitality hi-jinks.
Here in no particular order is part two (of five) of The 25 Most Contagious Campaigns of 2019.
(Click here for part one)
Xbox, We All Win 
/
Brands that took on accessibility issues were rewarded with top accolades at Cannes this year, with IKEA winning the Health and Wellness Grand Prix for ThisAbles and Google Creatability winning for Design.
Xbox, the Microsoft-owned games console, took the Experience and Activation Grand Prix for its 2019 NFL Super Bowl ad.The video was created with McCann New York and showcased some incredible kids, all with various disabilities, explaining why they loved video games and sharing how gaming can be difficult for those missing limbs or living with movement restrictions. At the heart of this ad was Xbox's accessibility controller.
The disabled community has often been overlooked by brands. The 'We All Win' campaign was a clarion call for inclusion and it was heartening to see Xbox rewarded for its decision to take its message to advertising's biggest stage with corresponding levels interest and attention.


Purina, Street-Vet 
/
What do you do when people don't even know that they need your product? That was the challenge faced by petcare brand Purina as it sought to advertise its ProPlan specialised veterinary food. The brand's answer? Take veterinary tests to the streets of Paris by turning billboards into urine tests. The Street-Vet digital billboards, created with McCann Paris, released pheromones into the air to encourage dogs to pee on them. Less than 30 seconds later, if a health problem was detected from analysing the dog's urine, the Street-Vet recommended a curative Purina product. According to the agency, 69% of people changed their attitudes about the importance of a specific diet for their pet following the test. While this campaign might seem small and a bit stunt-y, it's a good example of how technology is breathing new life into outdoor advertising, and a reminder of the creative opportunities presented by the medium. We also loved that it was weird but not for its own sake.


Burger King, Burn That Ad 
/
Social media has turned fast food marketing into a brutally competitive game. But while Wendy's is no doubt the king of roasts, Burger King (BK) has mastered the art of getting its customers to do its dirty work and troll its rivals through carefully planned stunts.
BK offered free burgers to Brazilians that digitally 'burnt' McDonald's ads. To claim a free Whopper, people had to download the BK app and point their smartphone at any static McDonald's ad, which would then be set in augmented reality flames, eventually revealing a coupon. The restaurant chain earned 1 billion media impressions for the stunt, while also giving people an incentive to download and familiarise themselves with its app. The Burn That Ad campaign, created by David, São Paulo, increased in-app sales by 54.6% and inspired 300,000 app downloads over three days, and is just another in a long line of examples that prove Burger King's exemplary creative culture.


Black and abroad, Go Back To Africa 
/
African American travel agency Black & Abroad makes our list for creating a punchy campaign that elegantly combined creativity and data, and stuck two (black) middle fingers up at racism. Working with FCB/SIX, Toronto, Black & Abroad selected racist tweets that contained the slur 'go back to Africa' and placed them over majestic images of the continent. African American Twitter users were also served targeted ads, based on things they were interested in. For example, someone who likes music, dance and art would see the best African countries in which experience those activities. The brand also created a custom AI platform, using Google Vision to crowd-source images of people who had tagged their pictures with #GoBackToAfrica, displaying the best ones on a dedicated website.
Go Back to Africa's effective use of data not only sparked conversation about black representation in travel but also increased band visibility by 315%, according to the agency.
The Female Company, The Tampon Book 
/
Is caviar considered a luxury product in Germany? No, it's a 'necessity' and taxed at 7%. Yet menstrual products were considered luxury goods and taxed at 19%. To highlight this injustice, The Female Company, which sells biodegradable sanitary products, created a new product, The Tampon Book: A Book Against Discrimination. Working with creative agency Scholz & Friends in Berlin, The Female Company produced a line of books (which are subject to a lower rate of tax) that concealed 15 tampons in a secret compartment below 46 pages of short stories about menstruation.
As part of the same campaign, the brand also encouraged its customers to sign an online petition to abolish the tampon tax. By simply altering its packaging, the startup was able to take a stand on a social issue and gain global attention.
Not only did the first edition of the Tampon Book sell out in one day, its petition received over 150,000 signatures, making it eligible for debate in Germany's parliament. On 7 November, the German Bundestag voted to reclassify menstrual products as 'necessities'. The change, set to take effect on 1 January 2020, will reduce the tax on menstrual products to 7%; if that's not contagious, we don't know what is.


Like knowing about marketing's most important trends, insights and campaigns? Then come to Most Contagious in London on 5 December to discover everything that truly mattered in marketing in 2019 and what it means for 2020. Give us a day and we'll give you a year. Click this link for more information about the line-up and for tickets, or check out the video below for a taste of Most Contagious.
Contagious thinking delivered to your inbox 
/
Subscribe to the Contagious weekly newsletter and stay up to date with creative news, marketing trends and cutting-edge research.