Creativity
30 November 2018
The Most Contagious Campaigns of 2018: Part 3 
/
We've made a list and checked it more than twice, and we're bringing you the best campaigns of the year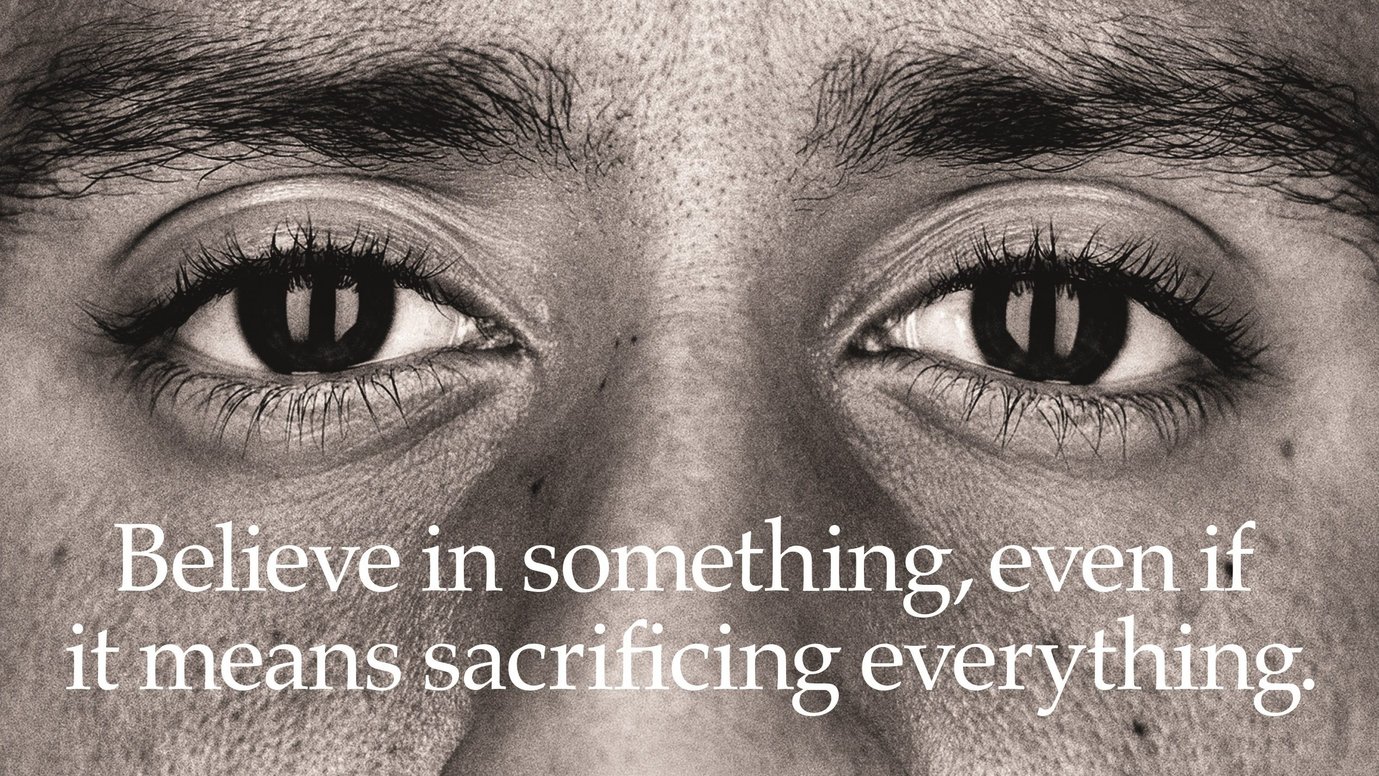 Throughout the year we at Contagious look at tens of thousands of advertising campaigns. Some of them make us laugh, some of them make us cry a little, and a few of them make us think that maybe we should give communism a try. But only a tiny percentage of these campaigns make it onto I/O, our online platform filled with the most impressive and most instructive examples of commercial creativity.
So this should give you an idea of what it means to be on our list of the 25 Most Contagious Campaigns of 2018. Out of the tens of thousands of ads that we watch and critique, these are the ones that we've judged to be the smartest and most creative of the lot. We'll bring these to you in no particular order of favour in a series of five blog posts over the next five weeks. No shiny hunks of metal, no comedians paid our annual salary for an evening's work, just a list. Here's part three (Click here for the first and here for the second instalment).
Nike / Dream Crazy
If this was a list of the best campaigns of the decade, not just of the year, Dream Crazy would no doubt be here just the same. Nike's decision to use Colin Kaepernick for a campaign was one of the boldest made in marketing in a long, long time and the brand was rewarded accordingly. The black-and-white close up of Kaepernick's face was shared around the world and made headlines at almost every major news outlet in the US, UK and beyond. Columnists and analysts picked the campaign apart from every conceivable angle, looking for clues in Nike's share price (which hit an all-time high in the ad's wake), in its online sales results and in social media interactions. But this wasn't about short-term metrics, it was about brand building. Nike and its agency, Wieden+Kennedy Portland, made the ad so that everyone who saw it would know that the company stood for something, and it couldn't have been done more clearly or more emphatically.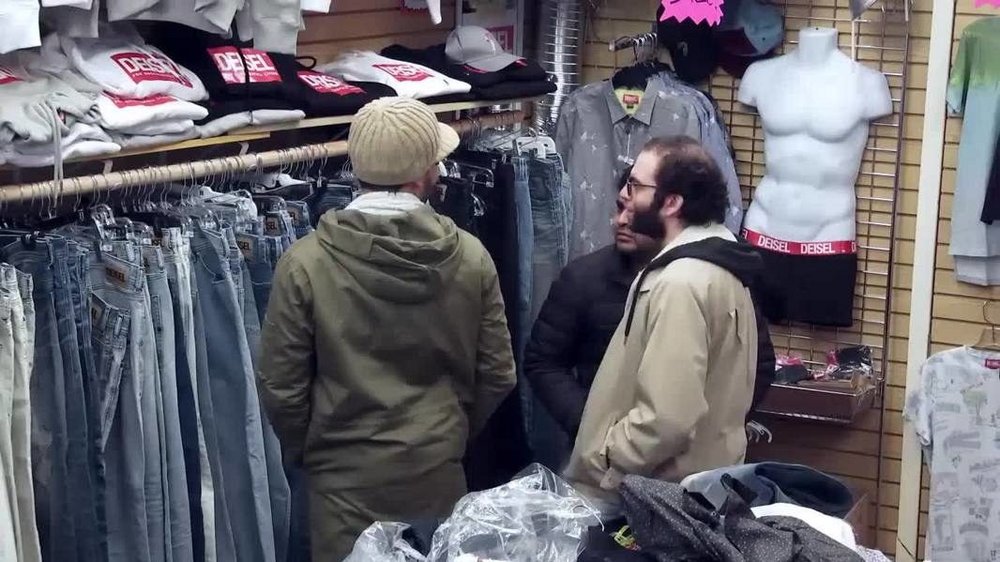 Diesel / Go With The Fake

Diesel gave a nod to knock-off culture with a playful and irreverent stunt during New York Fashion Week. Working with Publicis New York in collaboration with Publicis Italy, the brand created a shabby-looking pop up store in an area of Manhattan popular among shoppers looking for cheap fakes. Diesel then sold thousands of limited-edition items at low prices to unsuspecting shoppers who thought they were knock-offs. Diesel's stunt shows a brand with the confidence to acknowledge that if copycats are faking your garments you're probably doing something right. 'Diesel's role is to convince people to embrace their flaws and go against conformity by showing the successful side of flaws,' Bruno Bertelli, global CCO of Publicis Worldwide, told Contagious. 'We found that a lot of American fashionistas actually break the conformity in fashion by wearing knock-offs, so we pushed for that direction.'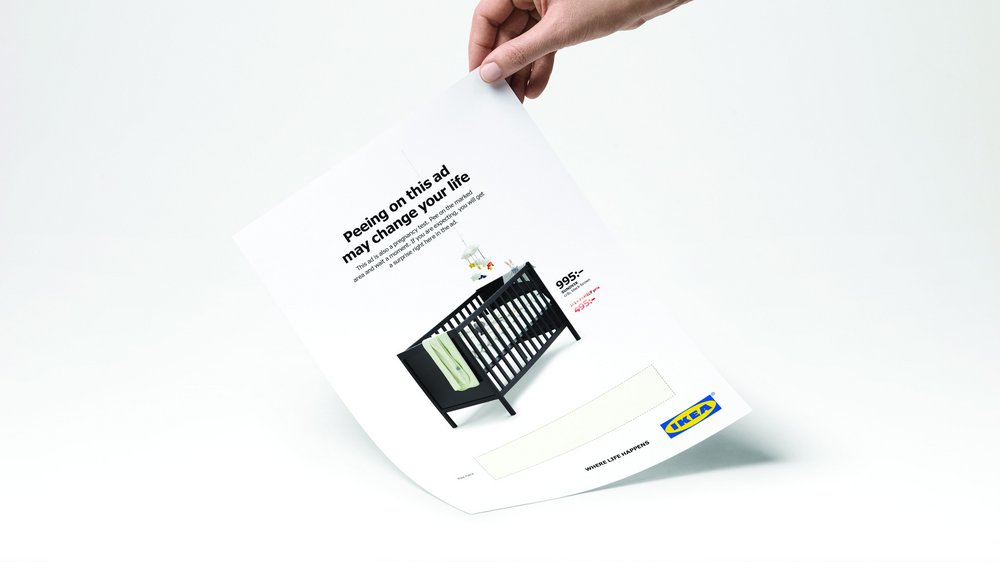 Ikea / Pee-Ad

Not many people knew of Ikea's Family Program and so the Swedish retailer decided to rectify the situation by turning one of its print ads into a pregnancy test. All a person had to do was pee on the strip at the bottom of the page and if they were pregnant, the lucky new parents saw a discounted price for the crib in the ad instead of the usual blue lines. The campaign was created with Åkestam Holst, Stockholm, which has been doing consistently sterling work for the brand in its home country over the past couple of years. Upon release, the Pee-Ad received mixed reviews, ranging from 'genius' to 'ew'. But what the ad so effectively does is reinforce Ikea's strapline, 'Where Life Happens,' while breathing new life into a traditional print advert. It also succeeded where so many other campaigns fail and provoked a reaction from people – even if it was 'ew'.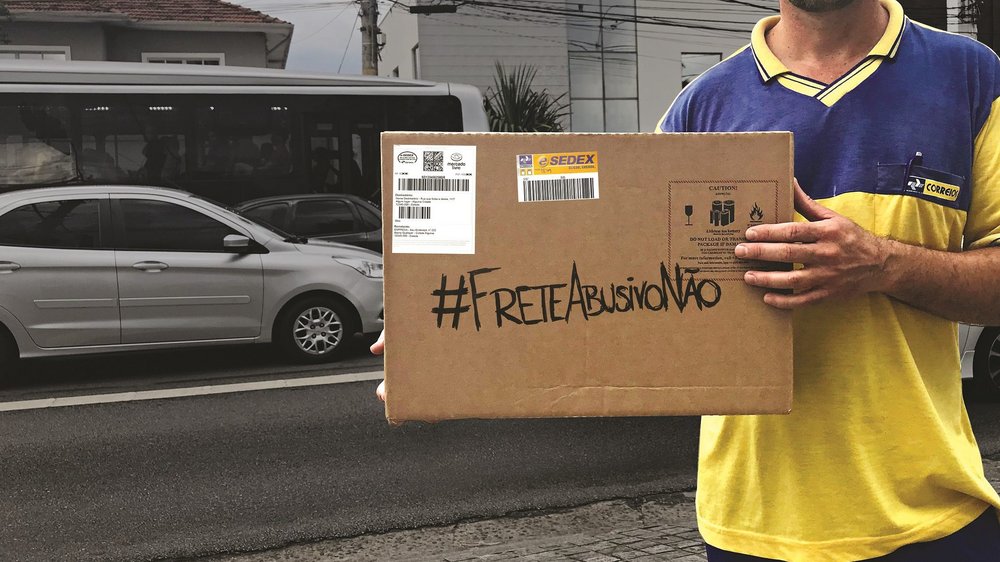 Mercado Livre / #StopAbusiveShipping
Earlier this year, Brazil's post office, Correios, announced plans to hike shipping costs 51%, much to people's chagrin. To show the public it was on their side (and to make sure it didn't get blamed for passing on Correios' price rise to its own customers) Latin American ecommerce site Mercardo Livre launched a protest. Working with agency REF+ in São Paulo, Mercado Livre sent an email out to all its sellers, asking them to stick labels saying #FreteAbusivoNão (#StopAbusiveShipping) on every package. Correios handles the whole country's postage, exclusively, so couldn't avoid the message. Deny Zatariano, creative director at REF+, told Contagious: 'We used Correios as a tool to spread the message against itself.' The campaign resulted in a temporary injunction against the price change. Eventually prices went up though and Mercado Livre's share price dropped – but at least its customers knew who to blame.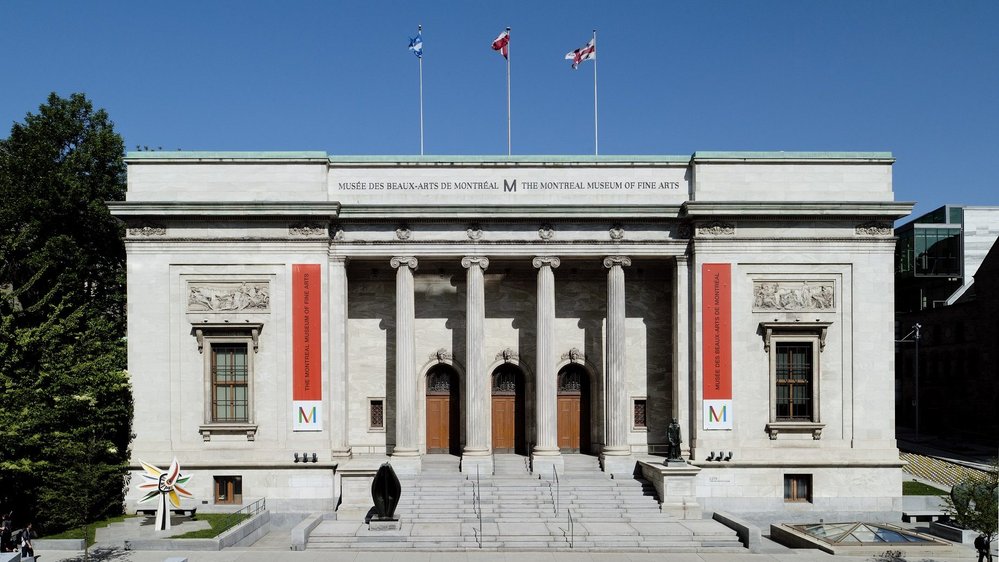 Montreal Museum of Fine Arts / Médecins francophones du Canada

In what we think might be one of the best examples of reframing from a brand this year, the Montreal Museum of Fine Arts (MMFA) partnered with medical association Médecins francophones du Canada and authorised its members to write their patients prescriptions for free visits to the museum. In doing so, the MMFA used the status of doctors to authoritatively communicate the idea that visiting museums is not an elitist activity but something that is beneficial to everyone. And with the public's soaring interest in wellness creating a multi-trillion dollar market, the MMFA showed it really had its finger on the pulse of culture with this campaign. But you'd expect no less from a fine arts museum.
If you want more analysis of the year's best creativity and most important trends, book a ticket for Most Contagious. This must-attend event on 6 December crams a year's worth of insights, trends and technology into a single day to help brands and agencies create work that's fit for the future. If you're looking for the inspiration to help you steal a competitive advantage, click here.
Download the Most Contagious 2018 report here 
/
Contagious thinking delivered to your inbox 
/
Subscribe to the Contagious weekly newsletter and stay up to date with creative news, marketing trends and cutting-edge research.