Article
Contagious Team
/
27 November 2020
The Most Contagious Campaigns of 2020: part 2 
/
The 25 best campaigns of the year, according to the Contagious team.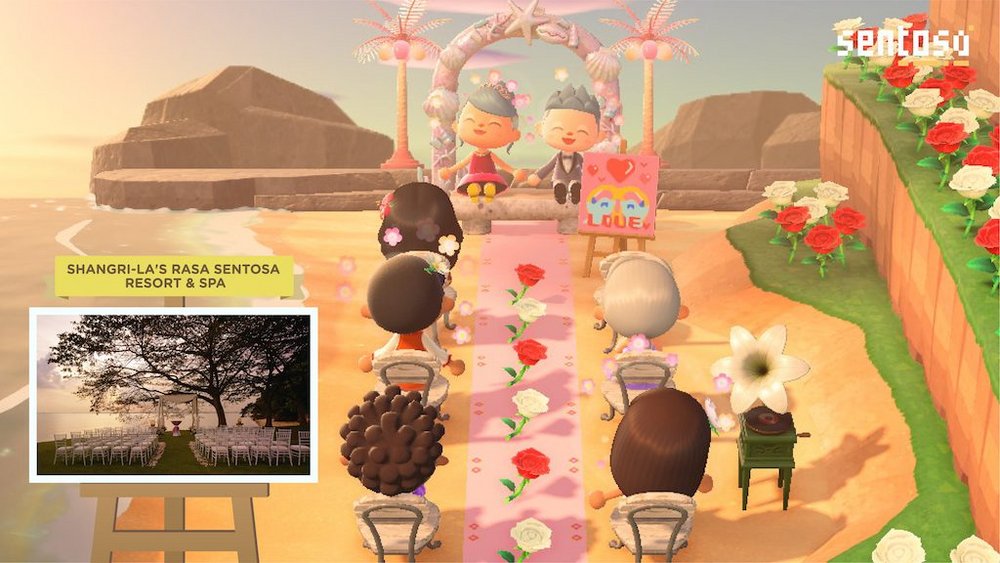 The end of the year is in sight so we're celebrating the best ads of 2020.
The Contagious team sifts through tens of thousands of campaigns every year but only a small percentage are selected for our I/O platform.
This list represents the best of the best. It's the 25 campaigns that we've judged to be the most creative, most effective or just the most impossible to ignore.
Here is part two (of five) of The Most Contagious Campaigns of 2020.
Burger King, Moldy Whopper (Ingo, Stockholm, David Miami and Publicis Worldwide) 
/
Burger King's Moldy Whopper was a kind of Rorschach test for advertising professionals: what they saw revealed how they think advertising works. And when the campaign was released in February, it triggered some ugly scenes on Twitter, as creatives and strategists sniped at each other for worshipping false gods of persuasion.
But we mustn't be too insular about these things. The campaign was also a prime example of Burger King's strategy to compete with larger, richer rivals through shock and PR. And by all accounts, it did its job.
The Moldy Whopper amassed 8.4 billion organic media impressions, and in the US, achieved 30% awareness, higher even than Burger King's 2019 Super Bowl spot. It doesn't matter whether you thought the ad was brilliant or demented because you probably did think about it – and that's the point. There could be no list of the best ads of 2020 without it.
By James Swift, online editor
Australian Mint, Donation Dollar 
/
Nudging came in for some flack this year from people who thought it too woolly to tackle a problem as serious as the pandemic. But it is still held in esteem in at least some high places. The Royal Australian Mint, for instance.
The mint's simple but powerful Donation Dollar campaign made its nudge tangible, prompting charitable giving with a specially designed AU$1 coin stamped with the message 'Donation Dollar: Give to help others'. The initiative exemplifies the cumulative value of small actions and raises both individual and national awareness of the need for charitable donations. It went beyond pocket change too: with 3.5 million coins minted so far, eventually reaching 25 million in total – roughly one for every Australian.
Launching on International Charity Day (5 September), the campaign was supported by an integrated campaign by Saatchi & Saatchi, Melbourne, with film and social, as well as earned media facilitated by Publicis Groupe agency, Herd MSL, Sydney.
By Adam Richmond, sub editor
Coca-Cola, Open like never before (72andSunny, Amsterdam) 
/
While we saw a wave of supportive clichéd messages from brands early on in the pandemic, Coca-cola waited it out, pausing marketing spend until the moment was right.
It's first campaign back from hiatus, created by 72andSunny and released in August, championed community and family, and teased out small take-aways from the time we spent indoors.
Even with the slightly shoe-horned product shots, the film touches a nerve. The talented contribution of George Mpanga (better known as George The Poet), a London-born spoken word artist known for his poetry, music and podcast, is the key to its resonance. It helped that the ad was strategically released at a time in the UK when people were feeling cautiously hopeful about returning to normality, and it chimed with the mood of the nation. The result was an ad that found that tricky sweet spot between reflection and optimism.
By Lauren Perry, advisory intern
L'Oreal, At Home with Eva Longoria (McCann, New York + Paris) 
/
This year has thrown it's fair share of shit our way: lockdowns, cancelled holidays, deepening climate crisis, a global recession – it's enough to give anyone grey hairs. But with hairdressers closed, fixing that was tough. That is, until L'Oréal Paris enlisted the help of its global brand ambassador Eva Longoria to give us a demo on how to use its Excellence Crème home hair dye.
The 45-year-old actress created a step-by-step guide, filmed using Microsoft Teams, on how she restores her brown locks. Not only did it show the efficacy, convenience and reliability of L'Oréal Paris' arsenal of products, it also allowed the brand to connect with its housebound fans in a way that felt authentic, honest and empathetic.
By Bethan Ashman, writer/researcher
Sentosa Development Corp, Virtual Sentosa (BBH Singapore) 
/
What wouldn't you give for a holiday right now? Alas, with Covid-19 causing havoc around the world it seems like the only trip we'll be taking in the near future is into the adjacent room. For those of you looking for a bit of escapism in 2020, Sentosa Development Corporation and BBH Singapore found a solution: Virtual Sentosa – a replica of the luxury getaway Sentosa island hidden within Animal Crossing: New Horizons.
Virtual Sentosa has hosted an eighth birthday party, weddings, press conferences where journalists could be virtually wined and dined, and even influencers shooting content for their social channels, and it has evolved from a branded activation to legitimate virtual destination topping the must-see list.
By Bethan Ashman, writer/researcher
Want more Contagious thinking? 
/
Subscribe to the Contagious newsletter to receive a weekly dispatch of campaigns, opinions and research, curated for strategists, creatives and marketers.
Contagious thinking delivered to your inbox 
/
Subscribe to the Contagious weekly newsletter and stay up to date with creative news, marketing trends and cutting-edge research.