Article
Contagious Team
/
7 December 2020
The Most Contagious Campaigns of 2020: part 5 
/
The 25 best campaigns of the year, according to the Contagious team.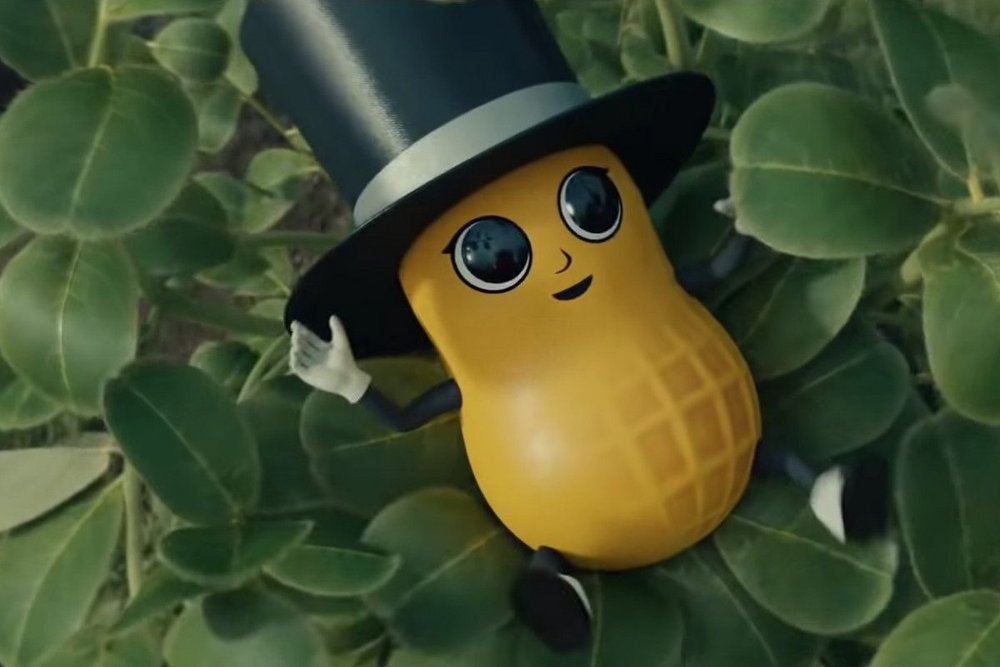 The end of the year is in sight so we're celebrating the best ads of 2020.
The Contagious team sifts through tens of thousands of campaigns every year but only a small percentage are selected for our I/O platform.
This list represents the best of the best. It's the 25 campaigns that we've judged to be the most creative, most effective or just the most impossible to ignore.
Here is the final installment of The Most Contagious Campaigns of 2020.
Beats by Dre, You Love Me (Translation LLC, New York) 
/
When brands try to speak to hot-button issues it can often end in disaster. How could we forget Pepsi's appallingly received attempt at wokeness featuring Kendall Jenner, or Mastercard's disastrous 'goals for meals' campaign? No doubt these kinds of topics are risky places for brands to play. That's why it was all the more impressive when Beats by Dre managed to vividly address the complexity of systemic racism in its You Love Me film in November.
Created by agency Translation LLC, New York, the film illustrated the hypocrisy of non-black people's willingness to embrace black culture without embracing equality. It featured a cast of black celebrities asking viewers to consider what their love for black culture means when black people have to fight racism every day. The message was: 'You love Black culture, but do you love me?' Beats' powerful film evoked the edgy advertising of its heyday while demonstrating that the brand still has a place at the vanguard of culture.
By George Wyndham, staff writer
ASB, Borrow the All Blacks (With Collective, Auckland) 
/
We're used to seeing international sports stars feature in ads for multinational fashion and finance brands, but a local pizza place? Not so much.
But with the economy faltering as a result of the Covid-19 pandemic, New Zealand bank ASB wanted to support struggling small businesses. The solution? To loan them a rugby team.
The bank, which has sponsored New Zealand Rugby since 2015, invited small businesses to apply to Borrow the All Blacks (as well as the Black Ferns and the Maōri All Blacks). Members of the teams would feature in five ads for each of the 100 successful applicants, which specialised in everything from dessert delivery to doggy day care.
As well as showing support for small businesses, the initiative raised awareness of the bank's offering. And, as only business customers were eligible to apply, it gave that all-important incentive to switch accounts. Never forget the all-important conversion.
By Amelia Markham, strategist
Lifestyles, Publicly Traded (FCB/SIX, New York) 
/
Sexual health and the stock exchange make strange bedfellows. But to get young men to invest in safe sex, wellness brand LifeStyles launched an online index that used Google data to track real-time STI transmission rates. As the STI Index went up (whenever people searched for anything STI-related), LifeStyles would lower the price of its condoms in response. The higher the rate of transmission, the cheaper the condoms.
Designed to resemble the stock market, the Publicly Traded platform was promoted through IPO-themed ads on social media and financial websites that urged people to 'Minimize Risk. Maximize Pleasure'. FCB/SIX New York's campaign successfully deployed this monetary metaphor to convey the urgency of risks around STIs. It also inspired Australian men to nurture their sexual wellbeing the same way they'd nurture their portfolio.
By George Wyndham, staff writer
Carlsberg, Adopt A Keg (Grey Europe) 
/
Pouring one out for the boys took on a whole new meaning this year as reports surfaced of bartenders pouring expired golden ales, pilsners and India pale ales down the drains of pub back alleys. Danish beer brand Carlsberg came up with a way to soften the blow for both the struggling on-trade businesses and drinkers who missed their local.
The Adopt a Keg campaign asked Danes to scan their bottles or cans of Carlsberg to fill up a virtual keg on the brand's website. Once four beers had been scanned, the keg could be redeemed for two pints in any of the 600 bars and restaurants that had signed up to participate in the campaign, once they were allowed to reopen. By June, 10,000 virtual kegs had been filled.
By Sunil Bajaj, writer
Planters, Baby Nut (VaynerMedia, New York) 
/
Kraft-Heinz's Planters earned over 11.4bn media impressions by killing off its 104-year-old mascot, Mr. Peanut, in a car crash two weeks before the 2020 Super Bowl, only to then somewhat bizarrely reincarnate him as a baby nut.
Created by VaynerMedia in New York, the campaign featured a video of Mr Peanut with actors Matt Walsh and Wesley Snipes driving along a cliff edge. Suddenly, swerving off the road to avoid an armadillo, the three are sent flying out of the car and end up clinging onto a tree branch. Mr. Peanut then plunges into the ravine, giving up his life in order to save his friends. Mr. Peanut's funeral was aired during the Super Bowl before showing him reincarnated as a character named Baby Nut. This nutty campaign was the #1 trending topic on Twitter and received over 934,000 mentions on the platform.
By George Wyndham, staff writer
Want more Contagious thinking? 
/
Subscribe to the Contagious newsletter to receive a weekly dispatch of campaigns, opinions and research, curated for strategists, creatives and marketers.
Contagious thinking delivered to your inbox 
/
Subscribe to the Contagious weekly newsletter and stay up to date with creative news, marketing trends and cutting-edge research.