Insight & strategy
4 October 2021
The strategy behind Volkswagen's ad-break race game 
/
VW in Australia departed from its usual post-emission-scandal messages of reliability to conjure some excitement for its newest model with an interactive TV ad that turned into a mobile racing game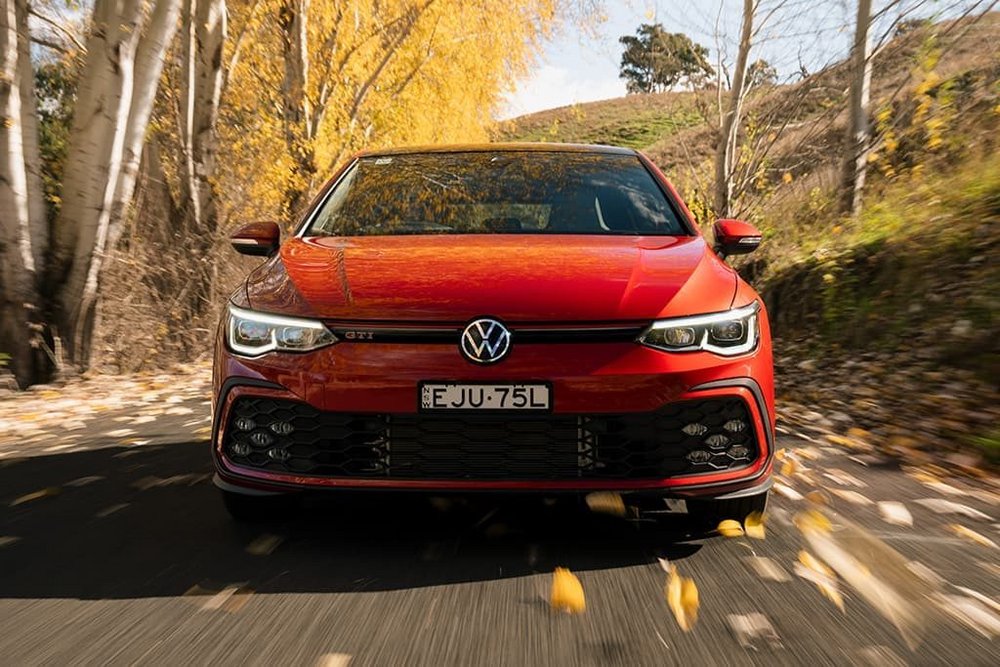 Automotive brand Volkswagen promoted its new Golf GTI in Australia by turning a TV ad into an interactive mobile competition that gives viewers the chance to race the vehicle against everyone watching the same ad break.
Created by agencies Tribal in Sydney, DDB Sydney and game development studio Art of Play, people could take part in the Golf Ad Break Championship by scanning the QR code featured in Volkswagen's 30-second spot.
On scanning the code with their smartphone, people were redirected to a site where they competed against other viewers of the ad in a race that lasts the length of the whole ad break (roughly three minutes). If they finished the race and beat the qualifying time, players are entered into a draw to win the GTI.
Volkswagen also designed a site where people could practice ahead of the race, learn about the car, as well as find out when the next ad would air and what channel it was on.
The practice site can be accessed via QR codes on outdoor billboards in typically 'boring' places such as bus stops and train stations, or at vwgolfadbreak.com.au.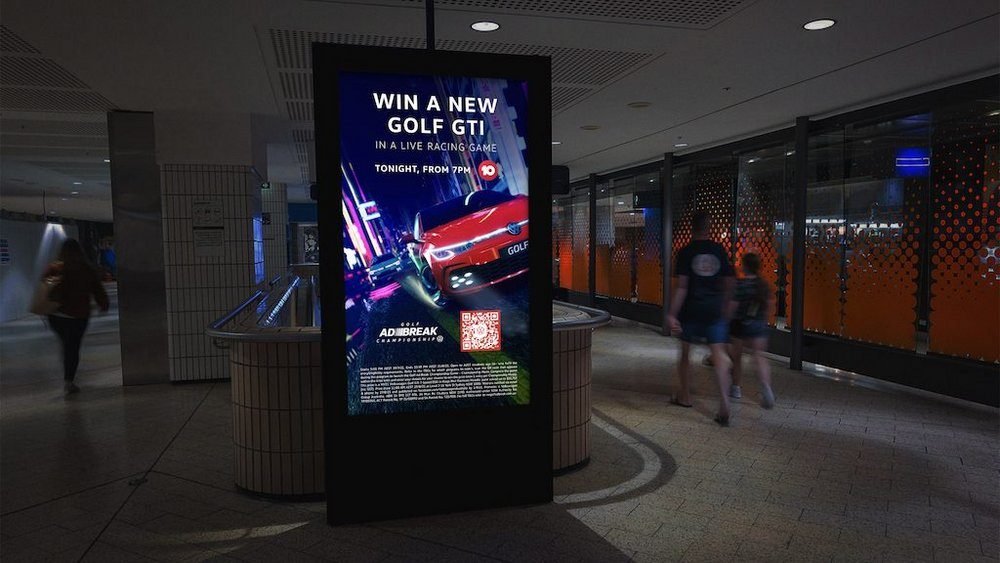 Contagious caught up with DDB Sydney's Fran Clayton, chief strategy officer, Tim Woolford, creative director, and Tommy Cehak, creative partner, who said:
To repair its broken image following the emissions scandal, Volkswagen's advertising has focused on reliability and quality. But now, the brand wants to inject some excitement into its identity

Compared to other markets, Volkswagen has a much smaller share in Australia but there is still a lot of positive sentiment towards the brand

Advertising in the automotive category is a sea of sameness and in order to stand out, you have to deviate

It was vital for the agency to remember that they were designing a game for people who weren't gamers – not making people download an app was a crucial part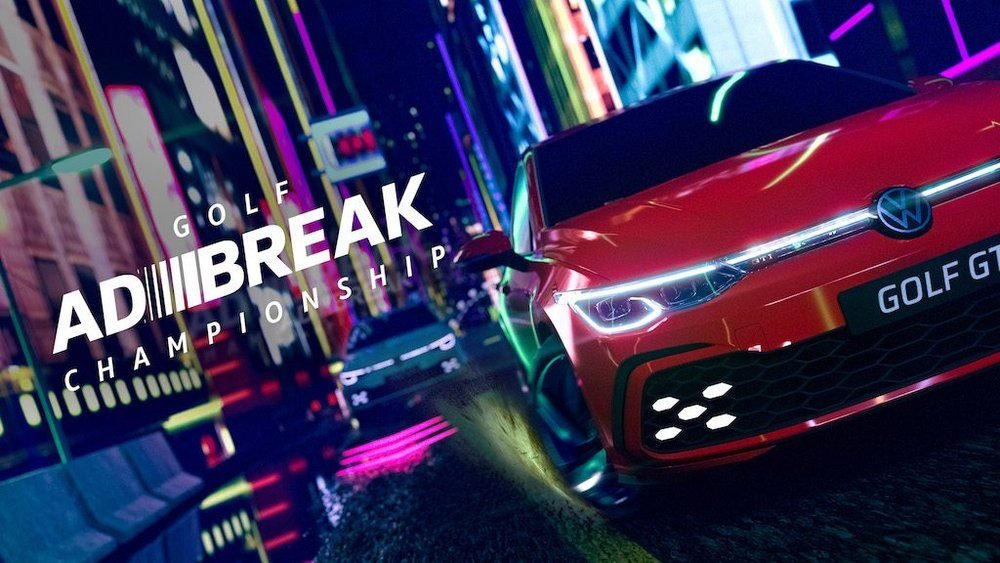 Give me an overview of the brand.
Fran Clayton: Many years ago, Volkswagen had a bit of a hiccup [it was caught modifying its diesel engines to cheat emissions tests in the US]. Since then, we've been on a path to regain consumer confidence in the brand. As such, the messages we were giving out in our advertising were all about value, quality and reliability. However, over the last 12 months, we've really been trying to inject more excitement, desire and confidence into the brand to give it a bit more personality.
Tim Woolford: There's a lot of powerful emotion and nostalgia surrounding Volkswagen but it's a bit of a catch-22 because as much as that can help, it can also be a hindrance. While looking back on heritage can be effective, we also want to modernise the brand, make it feel more exciting and forward-thinking. That's what a lot of our competitors are doing and they're growing because of it.
What's Volkswagen's position in the Australian market?
Clayton: Compared to other markets like Europe, Volkswagen has a much smaller share in Australia. The cars you're likely to see in Australia are brands like Toyota, Kia and Hyundai. In part, this is because the number one selling car here is what we call a ute, which is essentially a truck – a far cry from the small car associations that people typically have of Volkswagen. Combine this with the brand's German and European background and you can see the challenges it faces.
What challenges are Volkswagen up against right now in Australia?
Tommy Cehak: Other than the perception issue, Volkswagen in Australia is a long way behind compared to its other markets globally. For example, until last year, we didn't even have an SUV range here, which is one of the highest selling vehicles in Australia. Finally, we're up to speed with that and can actually challenge our competitors, which has given us a jolt but we're still several years away from seeing the likes of its electric vehicle range compared to other brands; it makes it hard to catch attention and stay in the limelight.
Clayton: There are many other brands with more salience and prominence in the market than Volkswagen. The kind of cars that people see and remember day in and day out are much more likely to be those of our competitors. The only way we can solve this is to try and cut through the noise and be as memorable as possible.
We might be in the advertising industry, but we all need to have the self-awareness to realise that TV ads can be boring; there's nothing more everyday than an ad break
Tim Woolford, DDB Sydney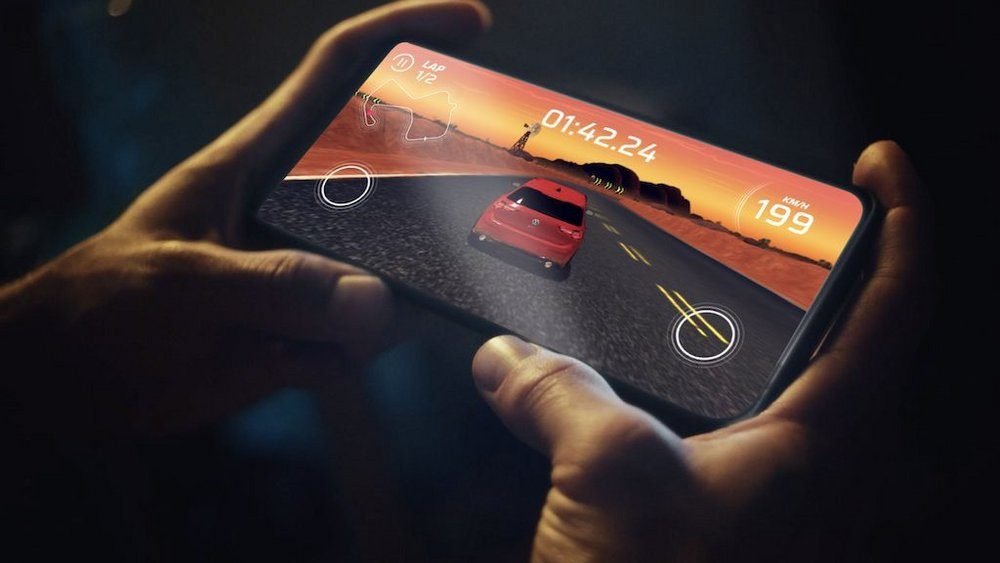 Tell me more about this perception issue.
Clayton: There are certainly fond memories associated with the brand but some more recent data that we've been looking at showed Volkswagen was starting to come off as a bit mature and serious. Sometimes those are good qualities, but when you're lacking dynamism and excitement it can also be a big negative. That's what we need to remedy in order to challenge the brands with more market share like Toyota that are always going to be able to outspend us. As such, we have to try and turn up in a way that's unusual for the category.
Woolford: Not only do we not have the production money compared to our competitors, we also pale in comparison when it comes to media. Toyota, Kia and Hyundai are always on television here in Australia, it's constant. In fact, I'd hazard a guess that I could turn my TV on right now and one of their ads will be playing. For us, it's about finding clever ways to feel bigger and act bigger than we really are.
So, what audience is the brand trying to target?
Clayton: That varies depending on the model. But, as we're shifting to becoming less conservative and traditional, we're gearing towards people with more modern mindsets. That doesn't mean they're necessarily younger, just more progressive.
Did you get a brief for the campaign?
Clayton: We don't get briefs from Volkswagen, we arrive at a brief together. The main objective was to shift the way that people feel about the master brand while also introducing the new Golf in Australia.
Cehak: The key thing was to increase our impact among a slightly younger audience (people under 35 years old). But because the Golf is something like an eighth generation model, everyone knows what it is and it's not something people pay much attention to. We had to find a way to get people excited about the Golf again when all they care about are SUVs.
What were the KPIs?
Clayton: A lot of what we were looking for was around brand sentiment and shifting the way people feel about the brand. The other thing we were hoping to do was drum up more leads and conversions through to the dealers by getting people to sign up for the draw.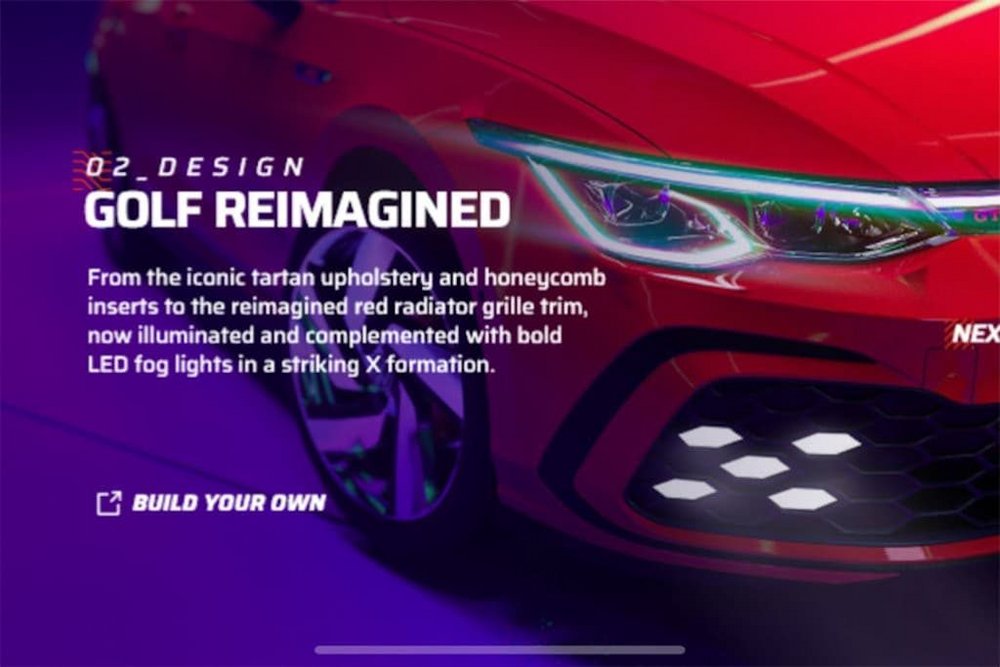 What was the initial idea?
Woolford: Volkswagen launched two cars in Australia this year: the Golf and the Tiguan. Given the popularity of the Tiguan, a lot of the budget was funnelled towards that model's launch rather than the Golf. As a result, we were actually initially looking at using global assets and adapting them to meet the local market but we really wanted to do something different and exciting so we knew we had to come up with another idea.
Advertising in the automotive category tends to follow similar themes of scenic TV spots, flashy cars, etc. Why was now the right time to deviate from this?
Cehak: The automotive category is just a sea of sameness and we're so aware of that. For us, there's no way we can compete with the big TVCs that our competitors can afford so we have to deviate to stand out.
Woolford: But it's really hard to stand out and stop consumers from appropriating your message on to another brand. It's actually detrimental to us to do the same thing because we'll just end up getting more people to buy other cars. What we're trying to do is something that is so iconic and distinctive that it's entirely ownable to Volkswagen.
What was the insight behind the final idea?
Woolford: The Golf has always been about escapism, it's about getting out there on the road and leaving everything behind. So, we knew that we wanted to play on that. All we had to do from a creative direction point of view was make sure that the idea fitted the concept of helping people to escape.
How did this idea come about?
​​​​​​​Woolford: We might be in the advertising industry, but we all need to have the self-awareness to realise that TV ads can be boring; there's nothing more everyday than an ad break. We asked ourselves if that was something that we could help people escape. The way that people avoid ad breaks is by going on the phone. Rather than looking at the second screen [the phone] as something stealing people's attention, we decided to gamify it and enhance their experience of the ad break.
We didn't want it to be solely hardcore gamers taking part, we wanted as many people as possible to participate
Tommy Cehak, DDB Sydney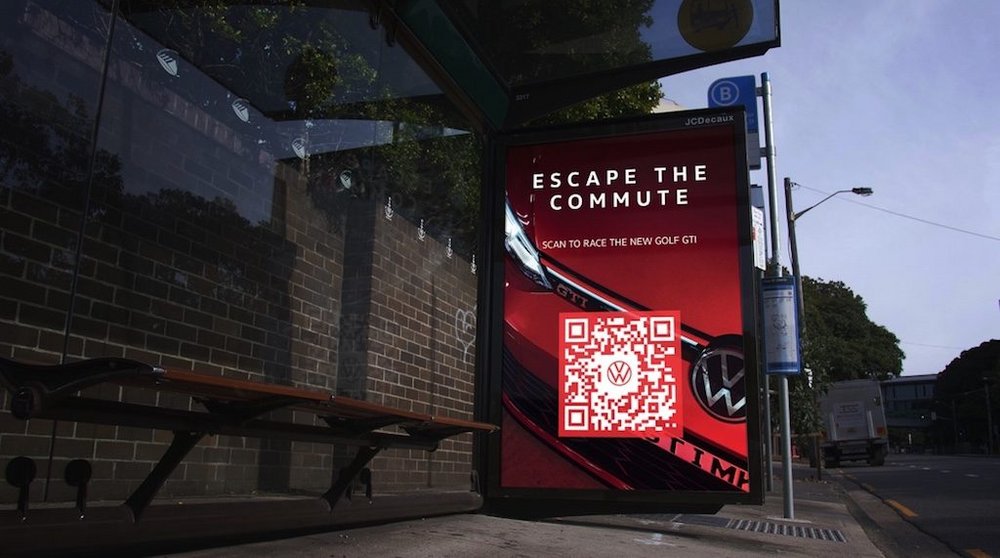 Were you worried that there would be a disconnect between the game and 'serious' car buyers who might not want to see the features of the car through a game?
Woolford: The game isn't the be-all-end-all of the campaign and there are plenty of other opportunities for us to engage people with more traditional marketing. But we know that the audience of under 35 year olds were likely to be inclined to engage with something like this and find it exciting. The frivolity of the campaign was actually beneficial to us because it has helped us shape this new look and feel around the brand.
Cehak: That's also why the person who did the fastest lap wasn't just given the car. We didn't want it to be solely hardcore gamers taking part, we wanted as many people as possible to participate. We thought it might be a barrier for entry for the people on the fence about playing if they didn't think they had a chance. By opening it up with a qualifying window and picking someone from the pool of participants, we could appeal to a broader audience.
Was that the only reason you decided to award the prize through a draw?
Clayton: There was actually another reason. By getting people to enter their information to be in with a chance to win the car, we can acquire that consumer data and re-target the people who have shown interest – it's a way to drive conversion as well.
Woolford: We have got so much lead generation from every person that engages with the campaign. I think we're around 50,000 unique visitors to the game and that's only halfway through the campaign. It's really beneficial from a business point of view to learn about potential customers.
What other things did you have to consider when creating the competition?
Clayton: A key thing we had to remember was that it's a game for people who aren't gamers. That's why you don't have to download an app; all you have to do is turn your phone on its side, anyone can play. And there are no hurdles to enter the competition – you don't have to sign up or have practiced before – if you see the ad, you can take part and have fun with it.
Woolford: Not having to download an app was massive for us. We would have had to go through the whole process of convincing people that the app is worth downloading, then they actually have to do it and no one wants another bloody app on their phone, etc. It would have killed the campaign before it had even got out of the gates.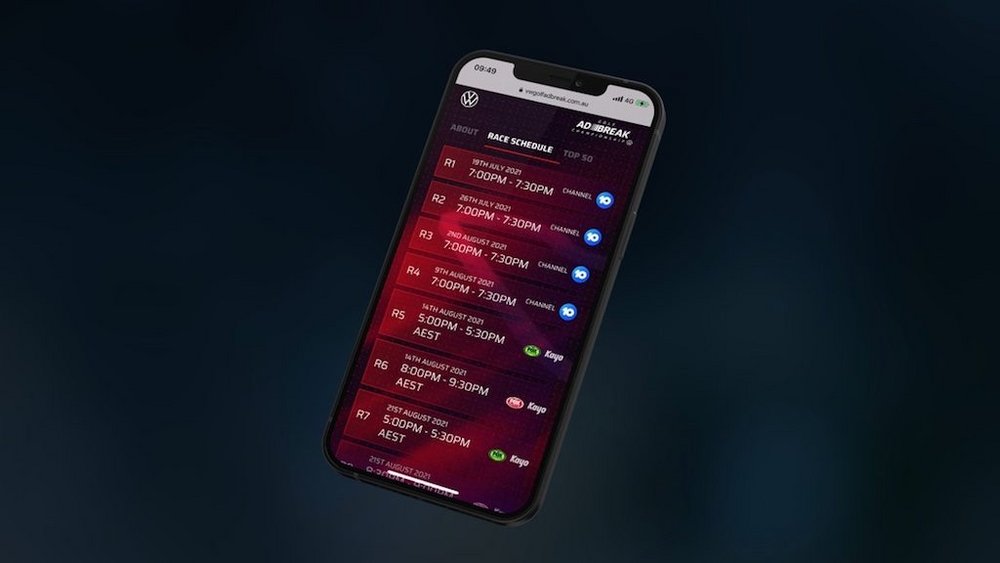 What results have you seen so far?
Woolford: We're just over halfway in terms of our race schedule, but we're close to 70,000 plays of the game – it's amazing. And when you look at unique visits to the site, it's around 50,000. Of all those people, there's a whole set who are continuing to frequent the game and come back.
What has been your single greatest learning from the campaign?
Clayton: One good idea leads to another. If you nail one campaign then it gives you permission to push boundaries that little bit further, it's all about momentum.
Contagious thinking delivered to your inbox 
/
Subscribe to the Contagious weekly newsletter and stay up to date with creative news, marketing trends and cutting-edge research.