Watch: Barbie's diversity and empowerment makeover explained 
/
Lisa McKnight, GM of Barbie at Mattel, talks at Most Contagious about rescuing Barbie from irrelevance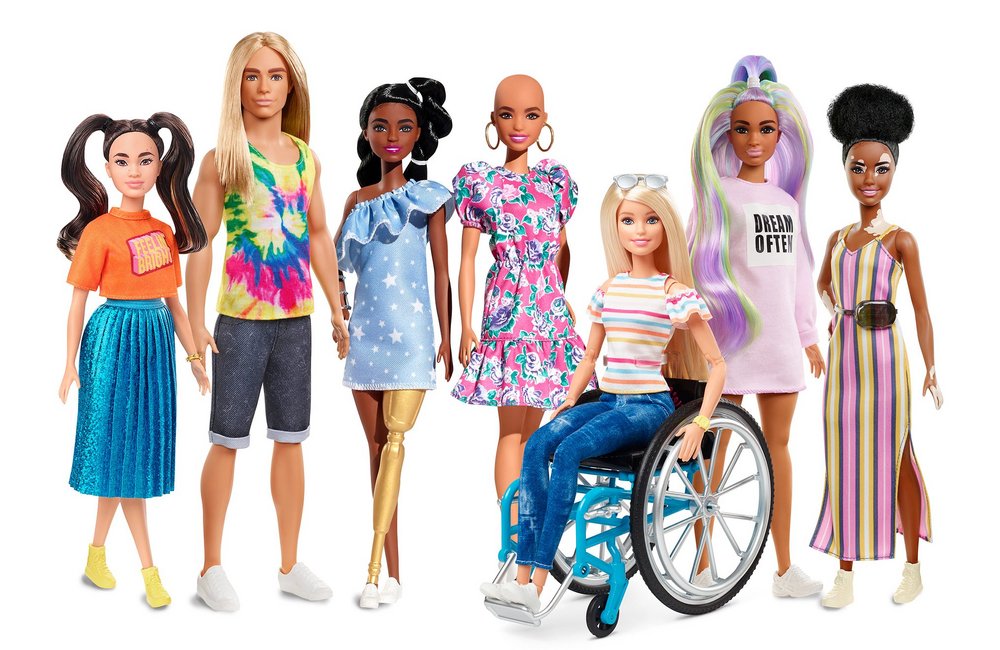 'More hairstyles, more skin tones, more body types' promised Mattel on Tuesday, as it introduced six new dolls to its Barbie Fashionista range.
The latest additions include a Barbie doll with vitiligo, one with a prosthetic leg and one with no hair.
Mattel is now trumpeting Barbie as the most diverse doll line and, according to an article in The New York Times, the years have been kind to the brand since it abandoned narrow plastic perfection in favour of inclusion.
Less than a decade ago, the brand faced a crisis of relevance (and of profit), but Lisa McKnight, senior vice president and GM of Barbie, is quoted in the NYT article saying the doll-maker is now coming off eight straight quarters of growth.
A Mattel spokeswoman also says half of all dolls sold by the company in 2019 'came from a diverse set of backgrounds' and that the curvy, black Barbie with afro hair was the top-selling doll almost every week that year.
In December 2016, not long after Mattel changed tack with its Barbie brand, McKnight attended our Most Contagious event and spoke, revealing the insights and strategy behind the turnaround.
As the Barbie brand continues to reap the rewards of promoting inclusion and diversity, we're posting McKnight's talk, which is normally available only to Contagious members. Watch it below.
Contagious is a resource that helps brands and agencies achieve the best in commercial creativity. Find out more about Contagious membership here.
Like this article? Share with your network:
Want more Contagious thinking? 
/
Subscribe to the Contagious newsletter to receive a weekly dispatch of campaigns, opinions and research, curated for strategists, creatives and marketers.
Contagious thinking delivered to your inbox 
/
Subscribe to the Contagious weekly newsletter and stay up to date with creative news, marketing trends and cutting-edge research.