Article
Bethan Ashman
/
19 April 2021
How China's domestic beauty brands are gaining on global competitors 
/
Domestic beauty brands in China are starting to chip away at the dominance of international conglomerates. What are they doing right?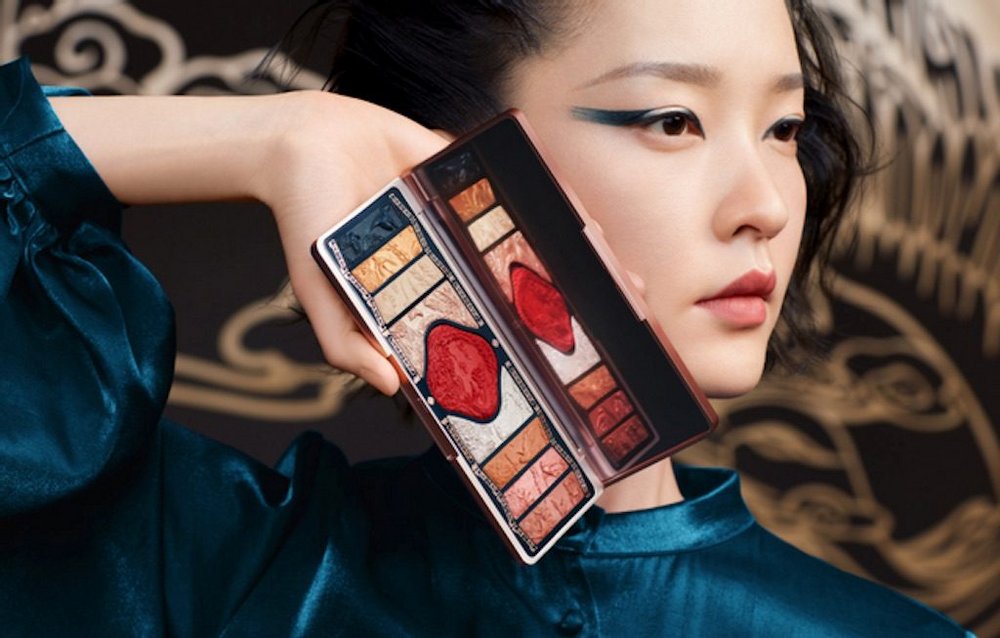 Home-grown cosmetics brands are sending shockwaves through China's beauty industry as they begin to steal share from the foreign players – like Estée Lauder and Lancôme – that dominate the market.
Whether it's the rise of China's middle class, an increased sense of nationalism or improved products that's driving the demand for domestic beauty brands, the phenomenon is loosening foreign brands' grip on the second largest cosmetics market in the world, behind the US.
Here's how China's homegrown challenger brands are doing it: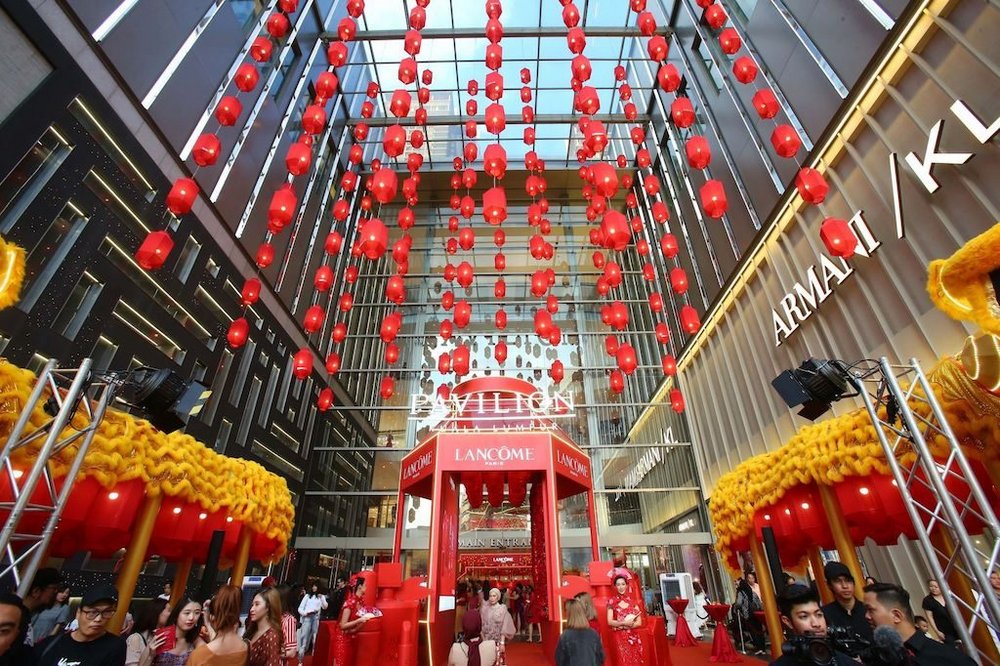 Catering to tradition 
/
Younger Chinese consumers are increasingly interested in domestic brands and products that incorporate traditional Chinese styles and culture, a trend known as Guochao (国潮). Many of China's domestic beauty brands are using it to their advantage – most notably, Florasis (also known as Hua Xizi (花西子) in China).
Florasis focuses on heritage by using traditional Chinese recipes and ingredients, like herbal extracts and flower essence, for the base of its products. To further its connection with Chinese culture, the brand's packaging and products are also adorned with historical imagery and patterns.
Despite only being founded in 2017, Florasis sales hit 1bn yuan ($152.8m) in 2019, putting it among the top 10 cosmetics brands on Tmall.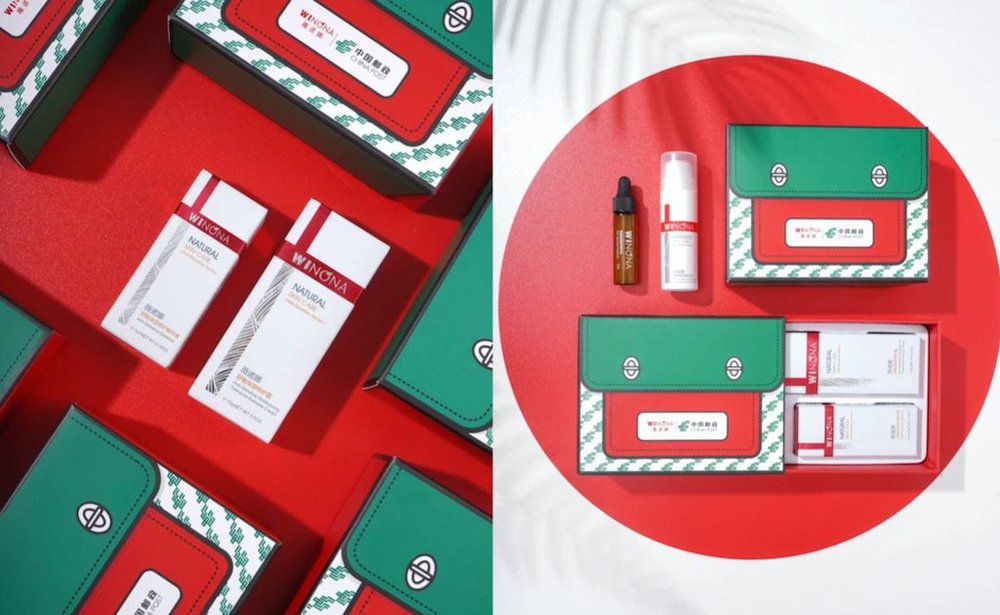 Sensitive skin care brand Winona also capitalised on the trend towards tradition, partnering with China's national post office – China Post – to create a limited-edition gift box that resembled a small red and green purse (green is the official colour of the postal service, while Winona's is red).
Platform mastery 
/
Local Chinese brands have displayed a mastery of platforms and media popular with young consumers, like live commerce (read our analysis of the trend here) where influencers demonstrate and showcase items to fans who can purchase them in real time.
Proya Cosmetics works with influencers to push its goods through live commerce on platforms like Tmall and TikTok, and it's paying off. According to Bloomberg, Proya's sales soared by 88% in 2020 to reach a record high in May, and the company is now trading at 68 times its expected earnings, which is the highest multiple among listed beauty companies worldwide, surpassing even leaders like Shiseido and Estée Lauder.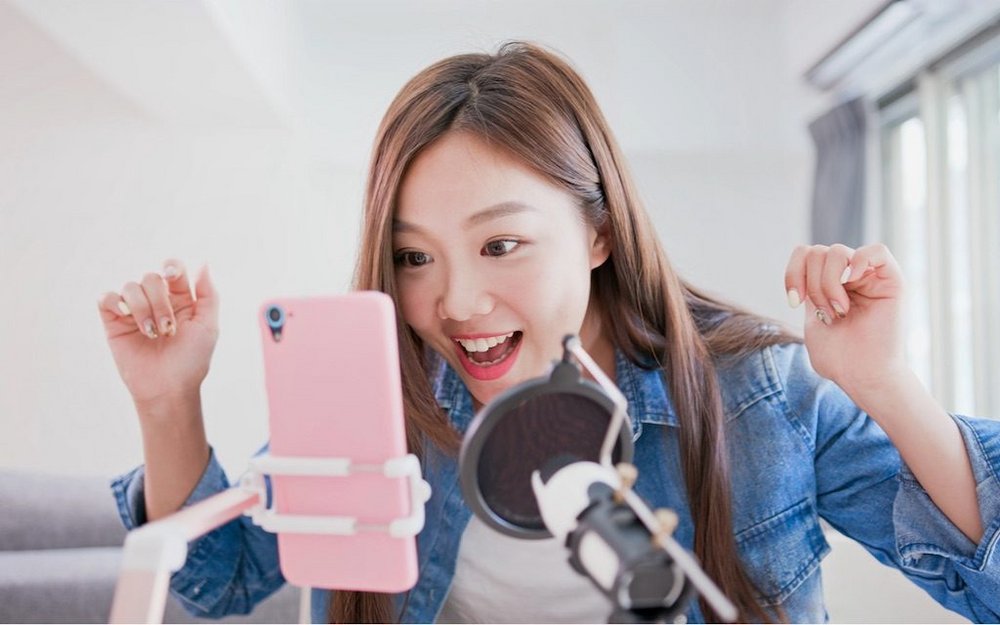 Another example is Chando, which partnered with video-sharing platform Bilibili in 2019 (one of the most popular online video hubs for China's youth, with 54 million daily users). The two companies launched a co-branded product range as well as an online university featuring makeup tutorials, vlogs and advice. By 2020, Chando was ranked fifth in the beauty category on JD.com.
Community-centric 
/
Crucially, domestic brands in China have fostered a strong sense of community among their target audiences to extend their reach and drive sales.
Direct-to-consumer brand Perfect Diary created a virtual mascot called Xiao Wanzi, who fulfills several functions, including beauty advisor, friend, promoter and customer service contact. Xiao Wanzi talks to customers on platforms like WeChat, Little Red Book and Weibo to help the brand foster a close-knit community where each customer can have one-on-one service, discussing topics with Wanzi that appeal to them (eg, eyeshadow). The virtual character also directs customers to different online groups where they can meet people who share the same interests and levels of experience about beauty.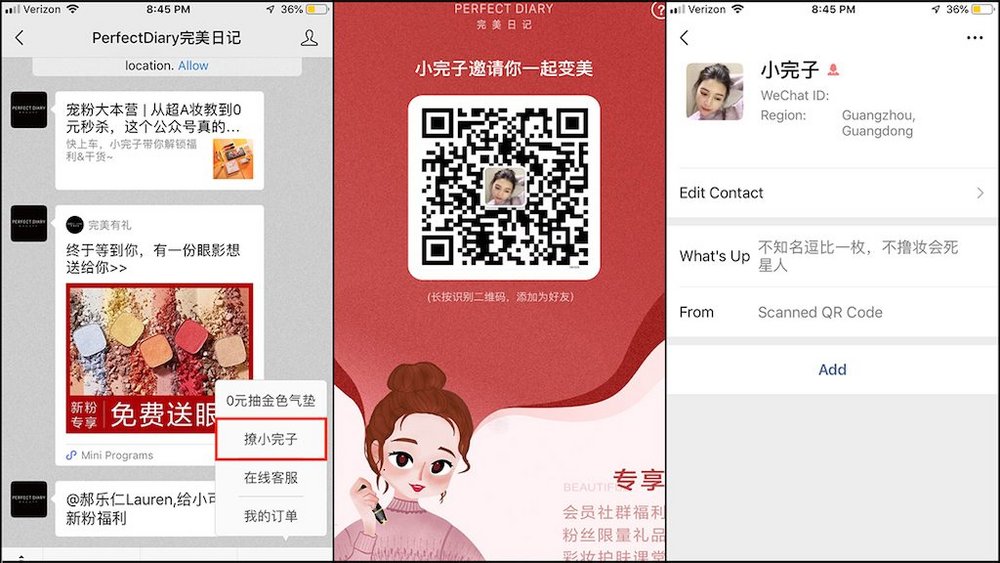 According to Euromonitor 2019 data, Perfect Diary now has a 4% share of the market for colour cosmetics. And, during Alibaba's Single's Day shopping festival (held on 11 November, or 11.11), the five-year-old company became the top Chinese makeup brand, making $141m in 13 minutes.
For these local brands, the road to controlling the beauty market in China remains a long one, and there's still plenty of time for the behemoths of the industry to fight back. But, it's clear that reflecting the culture of the Chinese audience, mastering its platforms and strengthening communities have served the challengers well in shaking up the hierarchy.
Want more Contagious thinking? 
/
Subscribe to the Contagious newsletter to receive a weekly dispatch of campaigns, opinions and research, curated for strategists, creatives and marketers.
Contagious thinking delivered to your inbox 
/
Subscribe to the Contagious weekly newsletter and stay up to date with creative news, marketing trends and cutting-edge research.