Campaign of the Week
Contagious I/O
/
13 October 2020
Berocca reinvents itself as an afternoon energy boost on TikTok 
/
Berocca in Vietnam created a TikTok dance challenge to position itself as the solution to the post-lunch slump, boosting online sales 223%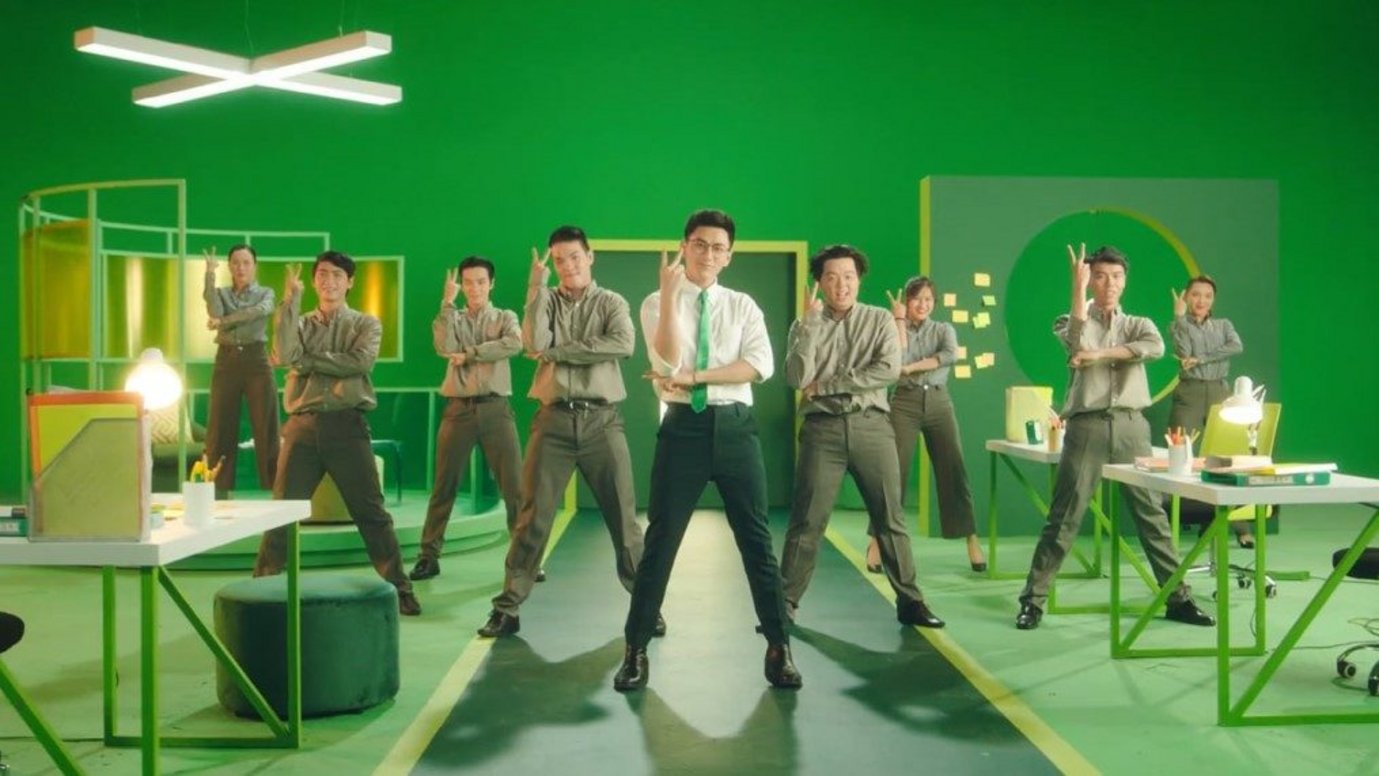 This article was first published on Contagious I/O, our online intelligence tool. To find out more click here.
Challenge / In Vietnam, Berocca is the market-leading multivitamin. Owned by global pharmaceutical company Bayer, the dissolvable flavoured vitamin is promoted as an alleviator of stress and fatigue. Due to this positioning, people only use Berocca when they feel sick or tired, not daily.
Berocca needed to challenge these perceptions to convert occasional users into daily users and reframe Berocca Performance Mango as not just a health assistant, but also an energy booster. If successful, Berocca could compete with energy drinks.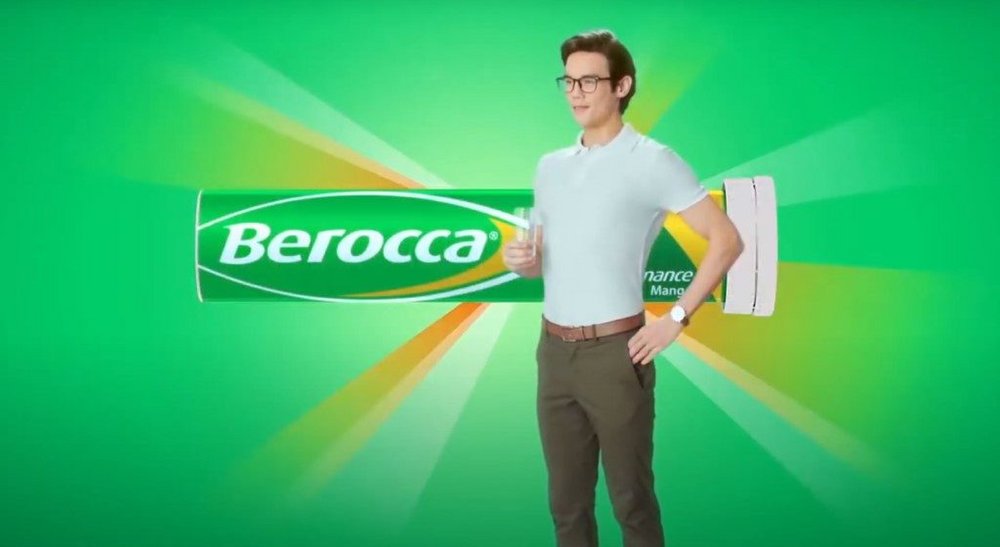 Solution / Working with digital production agency Carnival in Vietnam, Berocca targeted 18- to 45-year-olds, positioning its multivitamin as the solution for the fatigue people often feel tired in the early afternoon. This fatigue was a identified as especially pronounced among Berocca's target subgroups – office workers, manual labourers and gym enthusiasts – and the resulting campaign encouraged them to Get Supercharged at 2PM.
The centrepiece of the campaign is a collaborative music video with Vietnamese musicians ISAAC, Lou Hoàng and OnlyC, which incorporates the brand's distinctive green and yellow Berocca, while the accompanying dance moves mirror the Berocca drinking ritual and reinforce the 2pm consumption time.
The creative was served across bumper videos, digital banners and on Instagram Stories, among other places. But the main distribution channel was TikTok, with Berocca claiming to be the first health brand in Vietnam to launch a campaign on the platform.
Berocca created on TikTok a hashtag challenge encouraging people to replicate and share the dance for themselves, following an instructional video presented by the Vietnamese pop stars. There were incentives and prizes, too, with the individual who generated the most video views winning an iPad.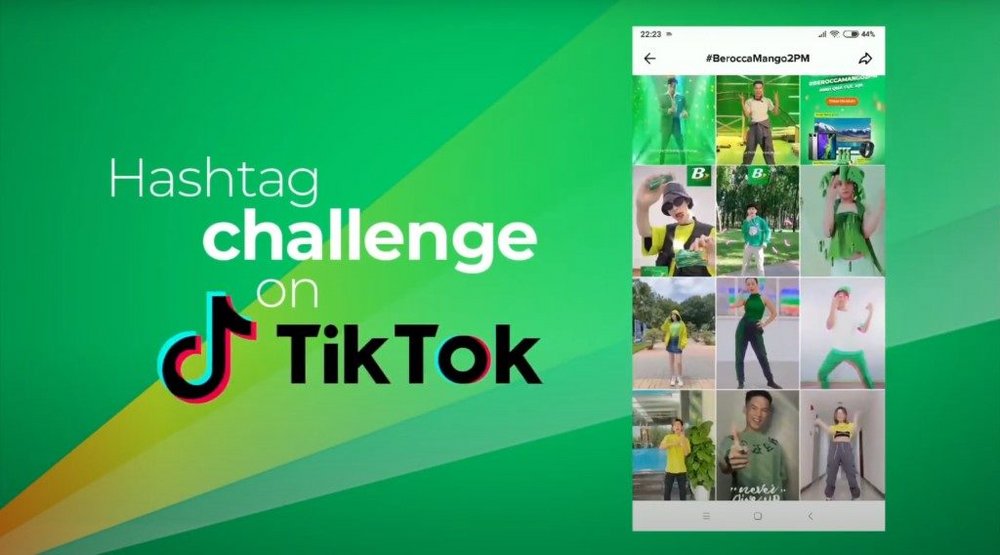 All of the campaign assets directed users to South Asia ecommerce platform Shopee, where people could purchase Berocca bundles and combos (buy two units and get a free branded umbrella, or with three units, a small backpack).
Results / According to TikTok, in the first six days of the campaign, the Berocca videos accumulated 248 million video views, which was 395% higher than the benchmark estimate of 50-120 million. Berocca reports that this figure rose to 416 million views after four weeks. In total, the brand claims that the campaign reached 85% of people aged 18-45 in Vietnam. All of these views were the result of 70,000 videos created by people participating in the challenge. The TikTok campaign generated twice as much awareness for the brand a Berocca's TV ad created in 2019.
According to Berocca, the ecommerce-led campaign resulted in online sales increasing by 223% compared with the same period the year before. The campaign also translated into real world offline sales, which rose 32% compared to the same period last year, while 60% of visitors to pharmacies successfully recalled Berocca's 2PM energy message.
Contagious Insight 
/
Remember me / Across every touchpoint of this campaign, the Berocca brand colours are used to ensure consumers know which brand is being advertised. Meanwhile, the TikTok dance challenge reinforces the energising properties of Berocca Performance Mango, by executing it on a platform that is well known for its active, fun and participatory content.
According to Byron Sharp (author of How Brands Grow), marketers need to create mental availability for their goods and reinforce memory structures through distinctive as sets. Emphasising brand assets has paid dividends for many FMCG brands, such as Snickers, which boosted sales across the world with its 'You're Not You When You're Hungry' platform (a story you can read about in our Brand Spotlight here).
Disrupting habits / Sharp also emphasises the importance of customer acquisition, unlocking different consumption occasions and disrupting established rituals or habits in growing brands. The Get Supercharged at 2pm campaign attempts to put Berocca in the same category as energy drinks, framing it as a remedy to mid-afternoon fatigue and appealing to people who might have never before considered the brand.
Multifaceted multivitamins / Over the past year, Contagious has written about several TikTok dance challenges with very impressive results, Dettol India's #HandWashChallenge and the Japanese Red Cross Society's #BPM100 Dance Project being two stand out successes from the region. However, what separates Get Supercharged at 2PM is its integrated nature, utilising many areas of the digital marketing mix to support and reinforce the messaging, with everything harking back to the call-to-action that is designed to increase sales.
Want more Contagious thinking? 
/
Subscribe to the Contagious newsletter to receive a weekly dispatch of campaigns, opinions and research, curated for strategists, creatives and marketers.
Contagious thinking delivered to your inbox 
/
Subscribe to the Contagious weekly newsletter and stay up to date with creative news, marketing trends and cutting-edge research.