Cannes Lions: Outdoor winners 2019 
/
Nike wins Outdoor Grand Prix for championing social justice in a divisive campaign featuring Colin Kaepernick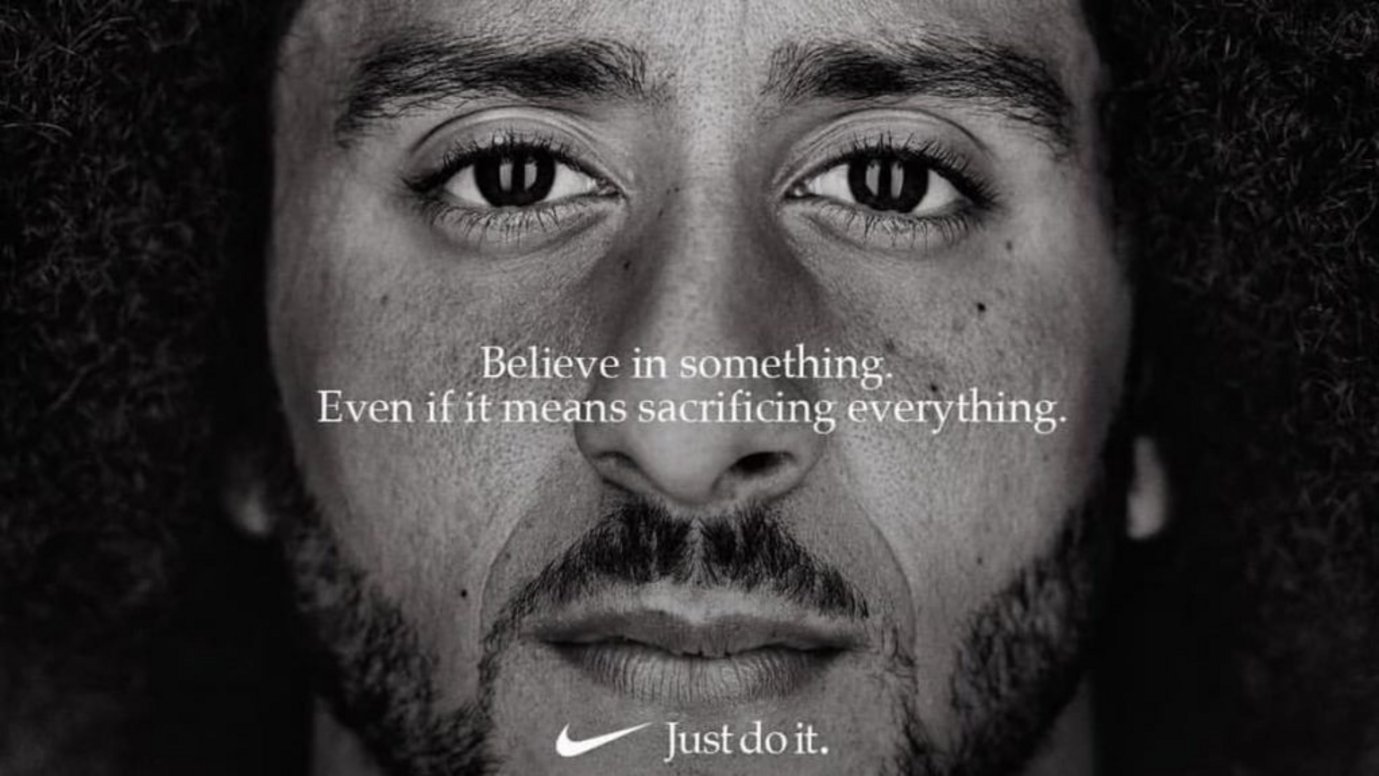 Nike has won the Grand Prix in the Outdoor category for its Dream Crazy campaign.
Created by Wieden +Kennedy, Portland, the campaign featured Colin Kaepernick, the former NFL player who protested police brutality towards black people by kneeling during the national anthem in football games. Following the campaign launch, Nike's decision to feature Kaepernick was criticized by some customers who posted videos to social media of them burning and destroying Nike attire.
The Outdoor work depicted a close-up image of Kaepernick with the strapline: 'Believe in something. Even if it means sacrificing everything.'
John Patroulis, Outdoor jury president and chief creative officer of Grey Worldwide, said that Nike's campaign 'answered every single one of our criteria' and was 'one of the most iconic images in advertising over the past few years.'
'We all kept agreeing that it was Kaepernick,' he said. 'We'd talk about the other work but we kept coming back to it again and again. It was just hard to talk about anything else having the same impact on the world.'
Patroulis paid tribute to what he said was an impressive array of submissions which featured interactive theatre pieces, immersive live experiences and work that challenged journalism standards.
'Great ideas are surprising but feel inevitable. That is true of a great outdoor idea,' Patroulis previously told Contagious in an interview in the build up to Cannes. 'The surprise is where the creativity and the delight happens, but it is the inevitability of that idea makes it right for the brand. It should feels like it had to happen. When the most creative people hear a great idea they're like, 'Oh, of course' then you've got something special.'
Outdoor Gold Lions were awarded to:
Signs of Love / ANZ Bank / TBWA Melbourne
Koshogo / Kloop / Leo Burnett Moscow
Souvenirs De Paris / Centre Pompidou / Marcel, Paris
Bille Jean King Your Shoes / Adidas / TBWA New York
Hidden Flag / FELGBT / Lola MullenLowe, Madrid
Fake News Stand / Colombia Journalism Review / TBWA New York
Broadway The Rainbow / Skittles / DDB Chicago
Paving For Pizza / Domino's Pizza / Crispin Porter Bogusky, Boulder
Bird's Eye View, Flaming Serve, Mountain of Success, Triple Crown / Adidas / TBWA New York
If you'd like us to bring the best work, key trends and brightest ideas from Cannes Lions to your office for your team or as part of a client event, book our Cannes Deconstructed briefing. Based on behind-the-scenes access to jury presidents, press conferences and the teams behind the Grands Prix-winning work, Cannes Deconstructed delivers a week's worth of Cannes in one, insight-packed hour. To find out more or book a Contagious Cannes Deconstructed briefing, click here.
Want more Contagious thinking? 
/
Subscribe to the Contagious newsletter to receive a weekly dispatch of campaigns, opinions and research, curated for strategists, creatives and marketers.
Contagious thinking delivered to your inbox 
/
Subscribe to the Contagious weekly newsletter and stay up to date with creative news, marketing trends and cutting-edge research.