Article
James Swift
/
20 April 2022
Netflix hints at ad plans amid slowing growth 
/
Netflix's CEO says he is open to introducing advertising to the streaming platform after losing subscribers for the first time in 10 years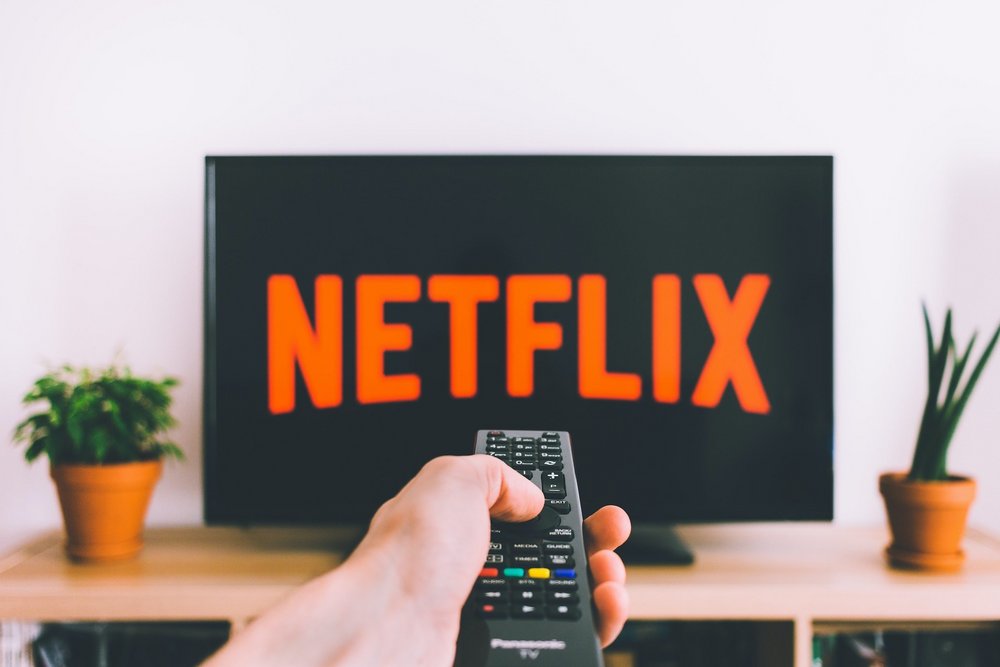 Sooner or later they all come around. After years of denials and deflections, Netflix's co-CEO Reed Hastings has all but confirmed he will introduce advertising to his streaming service.
In an earnings interview with JP Morgan analyst Doug Anmuth yesterday, Hastings said that Netflix was considering introducing a cheaper subscription tier subsidised by advertising.
'Those who have followed Netflix know that I've been against the complexity of advertising and a big fan of the simplicity of subscription,' said Hastings. 'But as much as I'm a fan of that, I'm a bigger fan of consumer choice, and allowing consumers who would like to have a lower price and are advertising tolerant [to] get what they want makes a lot of sense.
'So that's something we're looking at now [and] trying to figure out over the next year or two. But think of us as quite open to offering even lower prices with advertising as a consumer choice.'
Reed's statement is a big departure from just two years ago, when he said during the company's 2019 full-year earnings call that he wanted Netflix to be 'the safe respite where you can explore, you can get stimulated, have fun and enjoy – and have none of the controversy around exploiting users with advertising.'
There came a hint that the company's stance was softening in March, when Netflix CFO Spencer Neuman said at a Morgan Stanley conference that while Netflix had no plans to introduce ads, it didn't have 'a religion against advertising' and to 'never say never'.
The change of strategy comes after a difficult first quarter in which the company lost subscribers for the first time since 2011, prompting its share price to crash more than 20%.
Netflix had forecasted adding 2.5m new subscribers in Q1 2022, but after suspending approximately 700,000 accounts in Russia because of the country's invasion of Ukraine, total subscriptions fell by 200,000, from 221.84m in Q4 2021 to 221.64m. It also expects subscriptions to fall by another 2m in the second quarter of the year, if 'current trends persist'.
Netflix blamed its poor performance on a range of factors, including increased competition and rising inflation, as well as the number of subscribers that share their accounts with other households. It estimates that almost 100 million households have access to Netflix without paying, contributing to a high penetration that drags on growth.
Hastings said that Netflix's plans to introduce advertising were not advanced but indicated the company had no intention of building its own tech platform or exchange.
'The online ad market has advanced and now you don't have to incorporate all the information about people that you used to,' said Hastings. 'So we can be a straight publisher and have other people do all the fancy ad matching and integrate all the data about people, so we can stay out of that and really be focused on our members, creating that great experience, and again, getting monetised in a first-class way by a range of different companies that offer those services.'
Either way, the news will likely be music to the ears of brands, which for years have had to make do with capitalising on the popularity of Netflix shows through product placements, off-platform partnerships or guerilla campaigns, like this one from Duolingo referencing Emily In Paris. Netflix's pain will be advertisers' gain.
See Paul Feldwick at Contagious Live 
/
Adland legend and author Paul Feldwick will be at our Contagious Live event on 28 April to explain what it takes to shove a brand into the spotlight. Join us for an evening of rapid-fire insights and inspiration (as well as pizza and beer) at Framestore's Chancery Lane offices in London. Space is limited, so book your place now.
Contagious thinking delivered to your inbox 
/
Subscribe to the Contagious weekly newsletter and stay up to date with creative news, marketing trends and cutting-edge research.