Creativity
26 November 2019
The 25 Most Contagious Campaigns 2019: part 3 
/
As 2019 runs to a close, let Contagious take you through the year's best campaigns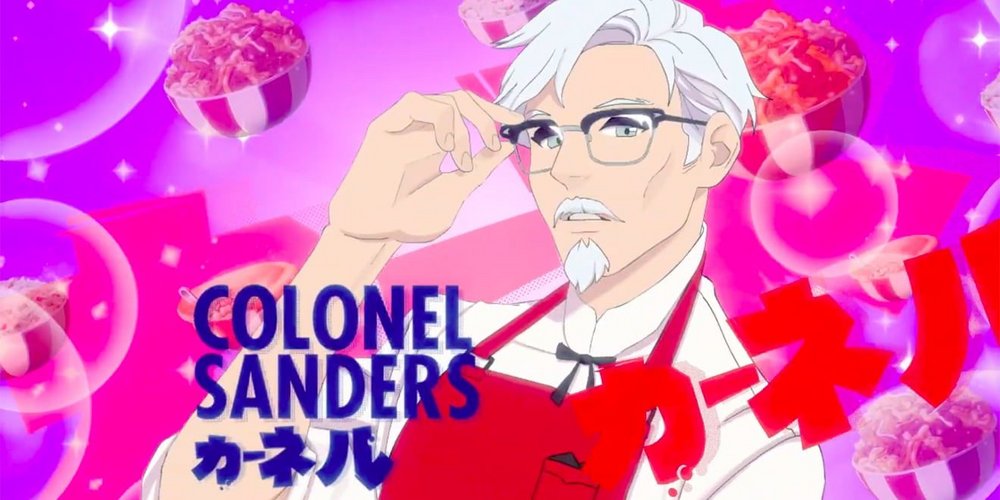 The Contagious editorial team is dedicated to finding the best advertising from around the world.
We're not hustling on the side for news about what niche insurer has got a $50k project out to pitch, or scratching through LinkedIn for information to pad out stories about agency hires.
All we do is look for and analyse the best ads, the best ideas.
We can discard a dozen campaigns before we hit upon one that we think is worthy writing about on our I/O platform, which should tell you something about what it means to make our list of the top 25 campaigns of the year.
These are the campaigns we've judged the most creative, most effective or just the most un-ignorable of the tens of thousands that we've scrutinised over the past 12 months.
It's not your usual list of US/UK blockbusters; the chosen campaigns come from almost every corner of the earth and encompass almost every medium: from Parisian posters that your pets pee on, to Honduran hospitality hi-jinks.
Here in no particular order is part three (of five) of The 25 Most Contagious Campaigns of 2019.
(Click here for part one and here for part two)
Wendy's, Keeping Fortnite Fresh 
/
Fortnite is a bona fide cultural phenomenon. It's an online space where lots of teens and twenty-somethings go to hang out with friends as much as it is a battle royale game, and it is prime real estate for advertisers.
But brands' attempts at promoting themselves through the game have mostly been tepid or awkward. Wendy's stands as a rare exception.
At the end of the 2018, the burger chain entered the two-week Food Fight battle with a character resembling its pig-tailed mascot and, instead of fighting, spent nine hours visiting fast food joints within the game and smashing to pieces any freezers they came across.
This strange battle tactic communicated the brand's preference for making burgers with fresh beef, not the frozen stuff.
Wendy's livestreamed its antics, attracting 1.5 million minutes of watch time and more than doubling its social media mentions, and the campaign, by VMLY&R, Kansas City, won the Social & Influencer Grand Prix at Cannes in June.
All very impressive, but we Wendy's makes our list for finding a way to join in with Fortnite in a way that was entertaining and relevant and didn't rely on throwing money at influencers. And, most importantly, for doing it with a stunt that reinforced its message about choosing fresh over frozen beef.
KFC, Colonel Sanders Dating Sim 
/
In September, KFC released an anime-style dating simulator game where the object is to woo the brand's founder, Colonel Sanders, and become his business partner.
At first blush, this sounds like the work of agency that has forgotten that it exists to sell products and now produces pseudo-artistic work that pleases self-aggrandising ECDs, awards juries (largely made up of self-aggrandising ECDs) and no one else.
But it is far from that.
Wieden & Kennedy's revival of KFC Colonel mascot is a textbook case of making the most of a brand's distinctive assets, while bat-shit crazy twists applied to each execution help to win people's attention.
Don't believe us? Listen to columnist and marketing professor, Mark Ritson, who said in a recent interview: 'I'm a huge fan of what KFC has done, taking the Colonel which is not the most appealing code—a white, besuited 70-year-old gentlemen who's been dead for 40 years—and they've played with that code brilliantly over the last two years. Whatever else you might think about the KFC work, it looks like KFC—and that's a big, big advantage.'
Ikea, ThisAbles 
/
This year advertising was chock full of campaigns championing inclusive behaviours and products. But amid the CSR supermarket sweep of what was on offer, there was one campaign with a longer shelf life. Ikea's ThisAbles collection, created with McCann Tel Aviv and NGOs Milbat and Access Israel, comprised add-ons that made some of its most popular furniture products easier to use for people with physical disabilities. Not only could the products be tested prior to purchase in the Tel Aviv Ikea store, the design schematics are available to download for free from the campaign website, and they can be 3D-printed when and where they are needed. The brainchild of McCann Tel Aviv copywriter Eldar Yusupov – who has cerebral palsy – the collection shows the power of working together with the end user to come up with useful answers, instead of pouring semi-skimmed solutions over problems.
Sandy Hook Promise - Back to School 
/
At Contagious we're tough on video ads because it's difficult to analyse scripts and production skills in the same way that we can write about creative use of media and behavioural nudges. We're also a bit harder on charity campaigns because they tend to be inherently emotive and persuasive: it takes a lot less effort to put together a cohesive argument to (say) help improve a child's life than it does to sell soap.
And yet, every now and then comes along a non-commercial film that makes its point with such skillfully-deployed power that it melts even our cold and officious hearts, and we make an exception.
So it was with the Back-to-School-Essentials film for Sandy Hook Promise, an organisation that exists to educate Americans about school shootings.
You might argue it's nigh-on impossible to create a film about school shootings that is bereft of impact, but everything about BBDO New York's work – the key-change from chipper to chilling, the performances of the young cast – was well judged and well executed. A worthy (in both senses of the word) inclusion to our list.
Swiggy, Voice Notes 
/
Here's a little tip for you: If you ever want to impress the Contagious editorial team (and why wouldn't you?) turn something unexpected into an advertising medium. As long as it's not creepy or invasive, this kind of creative thinking is like catnip to us.
This year, there was no better example of a brand bending a new technology to its commercial aims than the Voice Of Hunger campaign from Swiggy, the online ordering and delivery platform.
Dentsu Webchutney came up with the idea to use Instagram's new voice note feature to create a competition, challenging customers to record audio messages that produced waveforms resembling food, in return for vouchers.
There were over 10,000 entries on the first day alone and traffic from Instagram to Swiggy's website jumped 2,100%, and orders for the foods that people had to create as a part of the challenge increased by 24% on the platform.
Those results aside, the Voice of Hunger is one of the 25 Most Contagious campaigns of the year because it was an example of using pure creativity to create something so engaging out of the unexpected.
Like knowing about marketing's most important trends, insights and campaigns? Then come to Most Contagious in London on 5 December to discover everything that truly mattered in marketing in 2019 and what it means for 2020. Give us a day and we'll give you a year. Click this link for more information about the line-up and for tickets, or check out the video below for a taste of Most Contagious.
Contagious thinking delivered to your inbox 
/
Subscribe to the Contagious weekly newsletter and stay up to date with creative news, marketing trends and cutting-edge research.