Creativity
28 November 2019
The 25 Most Contagious Campaigns 2019: part 4 
/
As 2019 runs to a close, let Contagious take you through the year's best campaigns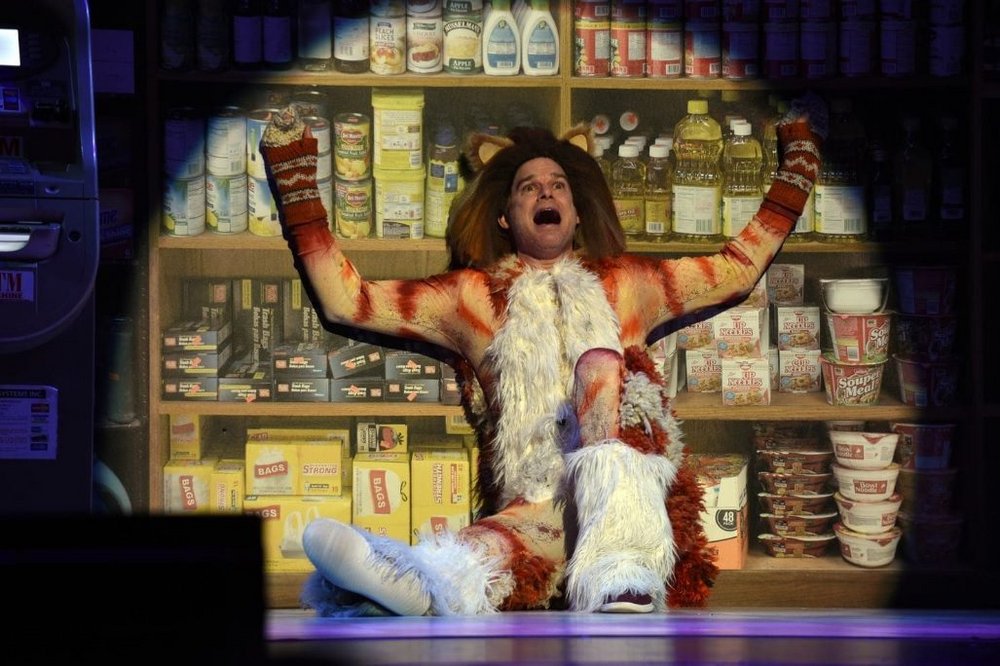 The Contagious editorial team is dedicated to finding the best advertising from around the world.
We're not hustling on the side for news about what niche insurer has got a $50k project out to pitch, or scratching through LinkedIn for information to pad out stories about agency hires.
All we do is look for and analyse the best ads, the best ideas.
We can discard a dozen campaigns before we hit upon one that we think is worthy writing about on our I/O platform, which should tell you something about what it means to make our list of the top 25 campaigns of the year.
These are the campaigns we've judged the most creative, most effective or just the most un-ignorable of the tens of thousands that we've scrutinised over the past 12 months.
It's not your usual list of US/UK blockbusters; the chosen campaigns come from almost every corner of the earth and encompass almost every medium: from Parisian posters that your pets pee on, to Honduran hospitality hi-jinks.
Here in no particular order is part four (of five) of The 25 Most Contagious Campaigns of 2019.
(Click here for part one and here for part two and here for part three)
Visit Faroe Islands, Closed For Maintenance 
/
Facing up to the perils of over-tourism while continuing to attract visitors feels like an irreconcilable problem. But the Faroe Islands' tourism board reconciled it by publicly declaring that it would close to visitors for one weekend in April 'for maintenance'. An exception to the closure was made for 100 'voluntourists', who helped locals maintain and create walking paths, construct viewpoints and put up signage on the 18-island archipelago.
The originality of the stunt earned the Faroe Islands positive coverage in national newspapers, like the Guardian and The Telegraph while boosting its desirability as a tourist destination. But perhaps most remarkable of all, it was a tourism campaign that was likely to please locals, too.
Domino's, Piece Of The Pie 
/
What makes a brand loyalty scheme? For many, it would simply be the tracking of consumer behaviour beneficial to their brand, but for those who like to dream bigger, it can mean something with a bit more sauce. This was the case with US pizza chain Domino's which, on the day before the 2019 Super Bowl, began dishing out loyalty scheme points to people who uploaded pictures of pizza to its app – no matter where the pizza came from.
Crispin Porter & Bogusky came up with the idea to invite pizza lovers to scan images of any pizza into the Domino's app, collecting points towards a pizza in the process. It might seem illogical, but that's the point. Domino's is demonstrating how its obsessive love of pizza drives it to all kinds of weird behaviours, and that makes perfect sense to us.


Gillette, The Best Men Can Be 
/
Arguably the biggest, most talked-about, most newsworthy and most controversial ad of 2019 came just 13 days into the year. Lucky for some.
Gillette, which had been trading on its The Best A Man Can Get strapline for 30 years, poked a hornets nest when it released a film highlighting and criticising toxic male behaviours and asked, 'Is This The Best Men Can Be?'.
The advert led news bulletins around the world the day it first aired and it was viewed more than 110 million times on YouTube in three days, and provoked both ardent support and vociferous condemnation.
Wherever you land on that spectrum of sentiment, there's no denying that Grey New York's work for Gillette hit upon a cultural nerve and did the first job of any advertising campaign – to get noticed – better than almost anything else in 2019.


Peruvian Ministry of Health, Life Saving Operas 
/
Peru has only 1.6 organ donors per every million inhabitants, one of the worst rates in Latin America. The Ministry of Health of Peru tasked Lima agency Circus Grey with boosting that figure. Its answer was to work with television network América Televisión and alter the scripts of two of its most popular soap operas to raise awareness of the issue (Peruvian TV soap operas – or Telenovelas – have some of the highest viewing figures in the whole region).
Regular viewers of the soap Ojitos Hechiceros 2 saw one of its leading characters die and donate his kidney. Meanwhile, a main character in another soap opera received the kidney and had his life saved as a result.
Thanks to a canny choice of media, the campaign reached 8 million people, but more than that the ambitious cross-over campaign prompted change: there was a 200% increase in organ donations with the result that eleven patients were saved the week following the campaign.
Skittles, Skittles: The Musical 
/
Skittles stole the show at this year's Superbowl – quite literally. Instead of buying a Superbowl ad slot, the confectionery brand created a musical starring Michael C Hall. The campaign, from DDB New York, embraced absurdity and self-awareness. Hall played himself playing a cat in a Skittles commercial, and one of the songs in the musical was called 'advertising ruins everything'.
Among the ranks of strange ideas guaranteed to pique people's interest, Skittles: The Musical is up there with anything else we've seen this year. But what really stands out for us the brand's commitment to doing it right, creating a piece of theatre worthy of review by the New York Times and Washington Post, as opposed to putting in just enough effort to validate the PR. In fact, that might be the strangest thing about this whole campaign.


Like knowing about marketing's most important trends, insights and campaigns? Then come to Most Contagious in London on 5 December to discover everything that truly mattered in marketing in 2019 and what it means for 2020. Give us a day and we'll give you a year. Click this link for more information about the line-up and for tickets, or check out the video below for a taste of Most Contagious.
Like this article? Share with your network:
Sign up to our weekly newsletter