Creativity
2 December 2019
The 25 Most Contagious Campaigns 2019: part 5 
/
As 2019 runs to a close, let Contagious take you through the year's best campaigns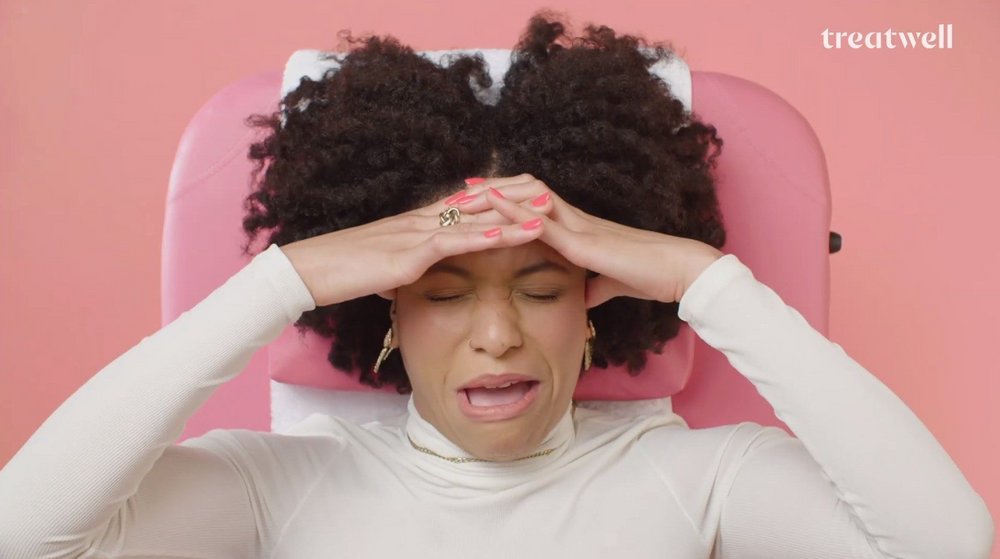 The Contagious editorial team is dedicated to finding the best advertising from around the world.
We're not hustling on the side for news about what niche insurer has got a $50k project out to pitch, or scratching through LinkedIn for information to pad out stories about agency hires.
All we do is look for and analyse the best ads, the best ideas.
We can discard a dozen campaigns before we hit upon one that we think is worthy writing about on our I/O platform, which should tell you something about what it means to make our list of the top 25 campaigns of the year.
These are the campaigns we've judged the most creative, most effective or just the most un-ignorable of the tens of thousands that we've scrutinised over the past 12 months.
It's not your usual list of US/UK blockbusters; the chosen campaigns come from almost every corner of the earth and encompass almost every medium: from Parisian posters that your pets pee on, to Honduran hospitality hi-jinks.
Here in no particular order is part five (of five) of The 25 Most Contagious Campaigns of 2019.
(Click here for part one and here for part two and here for part three and here for part four)
Glade, Scent By Glade 
/
As online shopping becomes a bigger part of daily life, brands will see their opportunities to get customers to trial their products decimated. Air freshener brand Glade showed how to skilfully surmount this problem by sneaking product samples into people's homes.
Teaming up with Walmart, Glade took the air-filled packaging pillows in the retailer's delivery boxes and filled them with Glade home air freshener. When consumers unpacked their Walmart deliveries and popped the pillows, they got a whiff of Glade's home fragrance before being offered the opportunity to purchase the scent via a QR code. The campaign generated an 83% increase in sales of Glade's home fragrances on Walmart.com during its first week, as well as more than 11 million impressions in the first month.


The New York Times, The Truth is Has A Voice 
/
The truth, the press and the public have had incongruous interrelations as of late. The public no longer trust the press and press have been having a hard time convincing the public that what they report is worth paying for.
It was in this environment that the New York Times (NYT), together with Droga5, launched The Truth is Hard, a series of high-quality films portraying the extreme lengths that NYT reporters have gone to expose the biggest stories, in 2017. And the campaign has continued undimmed over the past two years. This year NYT's The Truth Has A Voice execution shone a spotlight on the gender pay gap in sports, and was a prime example of how compelling storytelling can demonstrate a brand's worth.


Treatwell and Public Health England, Lifesaving wax 
/
Beauty booking service Treatwell and UK public health advisor Public Health England teamed up this year to spread awareness about the importance of cervical screenings by drawing upon two insights about young women: they do not attend their screenings because of a lack of knowledge, and fear of pain and embarrassment, but they do attend beauty salons regularly for intimate wax treatments. The challenge here was finding a way to make women see that getting a screening was no more embarrassing than getting a wax.
So, Treatwell training its therapists to spark a dialogue with their clients and equipped them with posters and leaflets to display and hand out in their salons. A digital hub was also created to explain cervical screenings and offer tips to make the whole experience more comfortable. Proud Robinson & Partners and Freuds created the campaign, which is on our list for finding a solution to a real problem that is unexpected but firmly rooted in real world behaviours.


Regina Maria, Residency exam 
/
Like countless other business across innumerable sectors and locations, Romanian private healthcare organisation Regina Maria had a Google problem.
People were using the search engine to self-diagnose their medical issues instead of visiting a doctor. Regina Maria needed to communicate the superiority of its services.
Working with Vice Media and McCann Worldgroup Romania, the healthcare company gave journalist Mihai Popescu the same exam trainee doctors must take and told him to do the best he could with no medical experience but full use of Google.
Needless to say he failed miserably (scoring 36 out of 200). Regina Maria then let anyone take the test and anyone with a sub-par score (almost everyone) received a Certificate of Failure that was also a voucher for the healthcare provider's services.
Regina Maria augmented this neat little stunt by targeting Google ads at people searching common symptoms of illnesses.
We think this is one of the best examples of show-don't-tell we've seen this year and the evidence is that it was as effective as it was clever, with people redeeming 11% of the Certificate of Failure vouchers and clinic appointments rising 43.3% in the wake of the campaign. Here's to good brand health.


Volvo, Volts By Volvo 
/
The annual Brussels Motorshow is a make or break event for automakers in Belgium. Every car manufacturer wants to impress and Volvo was at a disadvantage because, unlike some of its rivals, its fully electric cars were not yet read for the road.
So the brand worked with FamousGrey and got its headlines by finding a problem that most people did not even know existed and then solving it with an unusual partnership.
Volts By Volvo was billed as the most competitively priced green energy contract for your home available on the market and was created by the auto brand so hybrid and electric car owners could be sure that they were charging their vehicles with clean energy when they were at home.
Aside from the sheer ambition of a car manufacturer moonlighting as a utility provider (or at least posing as one – green energy supplier Eneco is actually doing all the heavy lifting here), this campaign demonstrated how a good insight (that most people don't know where their electricity comes from or how environmentally friendly it is) can level an uneven playing field.


All of this, plus more can be found in our Most Contagious Report which you can download for free here.
Want more Contagious thinking? 
/
Subscribe to the Contagious newsletter to receive a weekly dispatch of campaigns, opinions and research, curated for strategists, creatives and marketers.
Contagious thinking delivered to your inbox 
/
Subscribe to the Contagious weekly newsletter and stay up to date with creative news, marketing trends and cutting-edge research.