Creativity
7 December 2018
The Most Contagious Campaigns of 2018: Part 4 
/
We've made a list and checked it more than twice, and we're bringing you the best campaigns of the year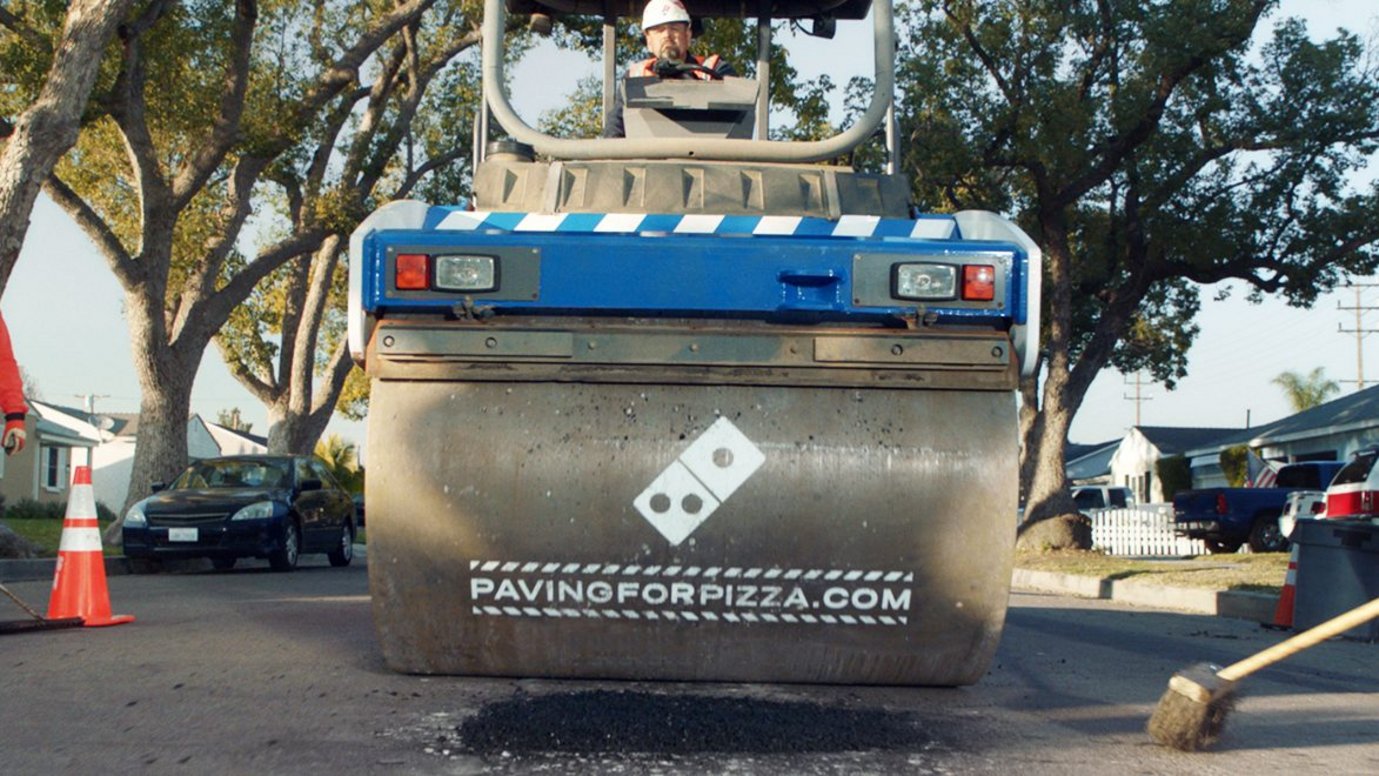 Throughout the year we at Contagious look at tens of thousands of advertising campaigns. Some of them make us laugh, some of them make us cry a little, and a few of them make us think that maybe we should give communism a try. But only a tiny percentage of these campaigns make it onto I/O, our online platform filled with the most impressive and most instructive examples of commercial creativity.
So this should give you an idea of what it means to be on our list of the 25 Most Contagious Campaigns of 2018. Out of the tens of thousands of ads that we watch and critique, these are the ones that we've judged to be the smartest and most creative of the lot. We'll bring these to you in no particular order of favour in a series of five blog posts over the next five weeks. No shiny hunks of metal, no comedians paid our annual salary for an evening's work, just a list. Here's part four (Click here for the first, here for the second and here for the third instalment).
The Times (Ireland) / JFK Unsilenced

Using deep learning to understand and recreate a person's voice, The Times' JFK Unsilenced campaign was easily one of the most complex and futuristic ideas we came across this year. The newspaper put the AI technology to work to imagine what US president John F Kennedy's Dallas Trade Mart speech would have sounded like, had he not been assassinated before he was set to deliver it. But this campaign, which was created with Dublin agency Rothco, was not just a case of technology for technology's sake: it reflected a brief to bring to life the concept of readers 'finding their voice'. The campaign also secured the newspaper 4,500 new registrations and media coverage worth $10.3m.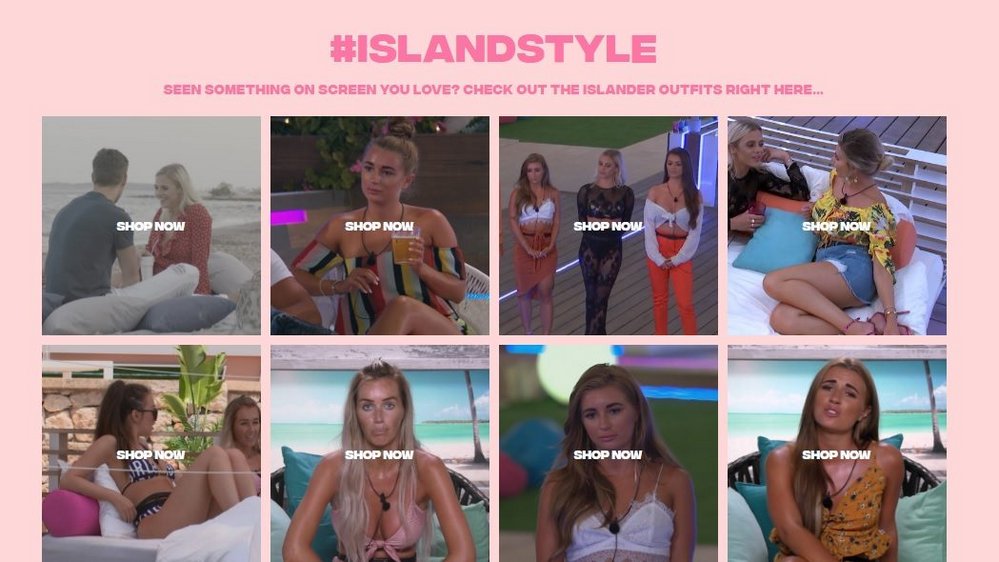 Missguided / Love Island
This is the greatest example of product placement ever. Well, this year at least. Fast fashion brand Missguided dressed the contestants of the UK hit show Love Island, which aired on ITV every day for eight weeks. To vote, fans needed to download the Love Island app, which also featured a Style section where they could buy any of the Missguided products worn by the contestants. Sales increased by 40%. It would be easy to dismiss this success as simply a result of Love Island's popularity, but we don't think it's that simple. As well as targeting a desirable audience through a clever partnership, Missguided used younger viewers' second-screen tendencies to its advantage. Instead of having to tirelessly search for clothes featured on the show, viewers could buy them in seconds through the app. This integration meant that although PrettyLittleThing (Missguided's closest competitor) advertised similar products during Love Island's ad breaks, Missguided won the battle for consumers
Burger King / Whopper Neutrality

When people distinguish between good and bad purposeful marketing they often point to that infuriatingly nebulous thing called authenticity. How then to explain Burger King's Whopper Neutrality campaign in the US? The fast food chain had nothing to do with the fight for net neutrality before this campaign and has done nothing to contribute to the cause since. And yet, when Burger King told customers they would have to either pay extra or wait an unfeasibly long time for their Whopper orders as part of a stunt, created with David Miami, illustrating the value of net neutrality, the brand was lauded for its stance. One comment piece about the ad even claimed that it showed Burger King understood the issue better than Congress. And who are we to argue? Burger King found something to say and said it in a clever, entertaining way. To hell with authenticity, whatever it means.
Gol Airlines / The Neymarless Sponsorship

In a high-flying campaign leading up to the 2018 FIFA World Cup, Gol Airlines signed a sponsorship deal with Neymar Jr before publicly announcing that the football player wouldn't be engaging in any promotional activities on behalf of the brand. The Brazilian airline argued that the football star would be better off training for the tournament than wasting his time appearing in ads. Instead, the airline would use a professional Neymar Jr doppelganger. Created by AlmapBBDO, São Paulo, the unorthodox campaign undermined competitor brands' use of the footballer while dialling up a core brand benefit – that Gol Airlines helps passengers make the best use of their time. The campaign generated 540% more media mentions than all other brand sponsorships featuring Neymar Jr combined, according to the agency.
Domino's / Paving for Pizza

Domino's 'Oh yes we did' mantra is about the ridiculous lengths to which the business will go in its relentless pursuit of perfect pizza. In the past it has done things like broadcast customer feedback (even the bad stuff) in Times Square to prove its point, but in 2018 the brand surpassed itself, giving money to municipalities in the US to fix potholes so that pizzas being driven home by takeaway customers would not suffer a bumpy ride. To make sure everyone knew Domino's was doing its civic duty, the pizza chain even stamped its mantra on the fresh tarmac. Does this campaign have anything to say about brands' role in the public sphere? Probably not. It wasn't the agency's (Crispin Porter + Bogusky, Boulder) intention at any rate. Was it a fantastic idea that cut through the clutter to earn an ungodly amount of attention? Oh yes it was.

If you want more analysis of the year's best creativity and most important trends, book a ticket for Most Contagious New York. This must-attend event on 12 December crams a year's worth of insights, trends and technology into a single day to help brands and agencies create work that's fit for the future. If you're looking for the inspiration to help you steal a competitive advantage, click here.
Download the Most Contagious 2018 report here 
/
Contagious thinking delivered to your inbox 
/
Subscribe to the Contagious weekly newsletter and stay up to date with creative news, marketing trends and cutting-edge research.