Creativity
13 December 2018
The Most Contagious Campaigns of 2018: Part 5 
/
We've made a list and checked it more than twice, and we're bringing you the best campaigns of the year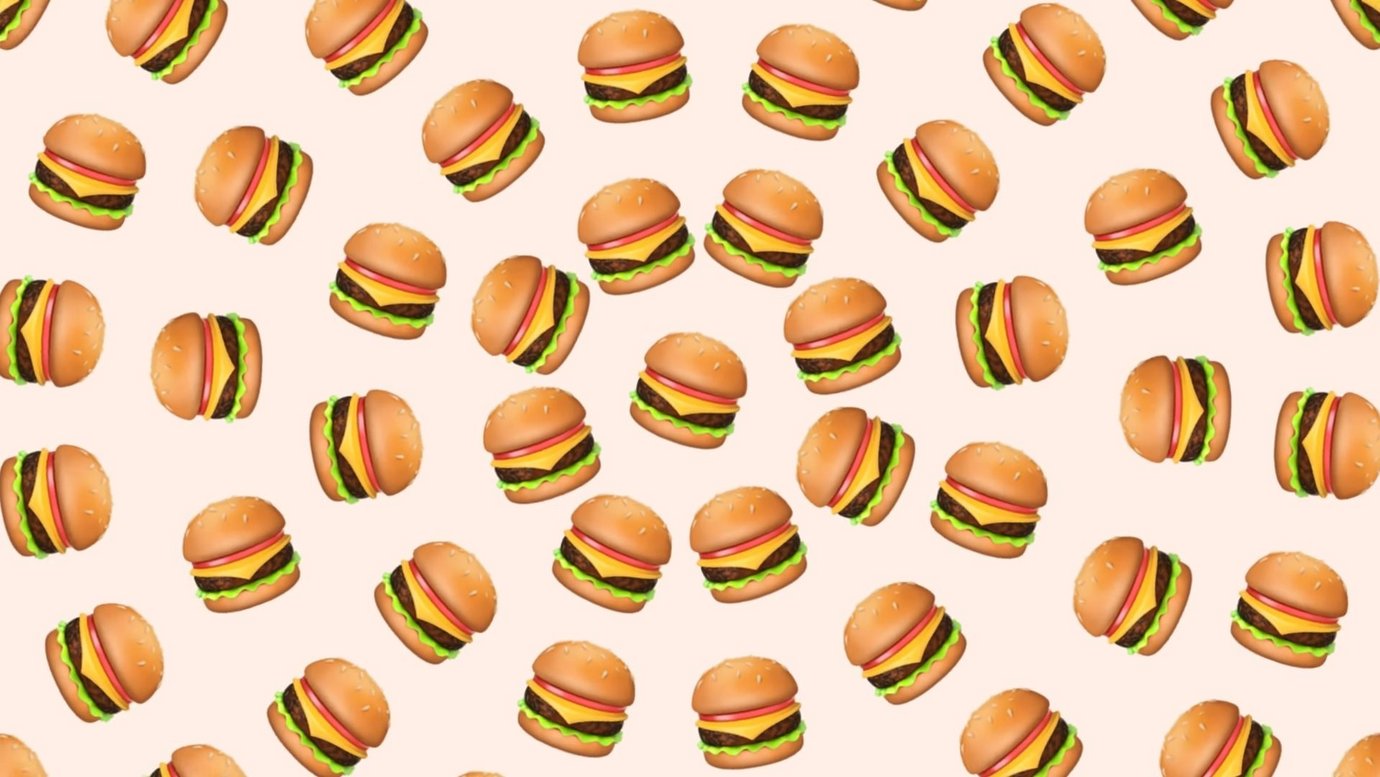 Throughout the year we at Contagious look at tens of thousands of advertising campaigns. Some of them make us laugh, some of them make us cry a little, and a few of them make us think that maybe we should give communism a try. But only a tiny percentage of these campaigns make it onto I/O, our online platform filled with the most impressive and most instructive examples of commercial creativity.
So this should give you an idea of what it means to be on our list of the 25 Most Contagious Campaigns of 2018. Out of the tens of thousands of ads that we watch and critique, these are the ones that we've judged to be the smartest and most creative of the lot. We'll bring these to you in no particular order of favour in a series of five blog posts over the next five weeks. No shiny hunks of metal, no comedians paid our annual salary for an evening's work, just a list. Here's part five (Click here for the first, here for the second, here for the third and here for the fourth instalment).
Burger King / Stories Ordering

New Instagram features are like catnip for marketers, but the excited 'hacking' that follows usually amounts to very little for customers. The almost singular exception this year came from Burger King in Spain, working with Lola MullenLowe, Madrid. The burger chain constructed a campaign around Instagram's new poll feature, so that customers could use it to build their perfect burger, and those who participated in the campaign then got a coupon to collect their personalised Whopper at a participating restaurant. Burger King also used the data it had collected from all the polls to create the InstaWhopper, which comprised nothing but the most popular ingredients. Burger King ran out of coupons within just three hours of launching the campaign, received a pleasant 10% bump in Instagram followers, and learned a little bit more about what its customers like. Solid work from the king.
The Canadian Paralympic Committee / Greatness Is Rare

The Canadian Paralympic Committee (CPC) turned Facebook and Twitter users into broadcasters in order to boost viewership and media coverage of the Paralympic Winter Games. Working with BBDO in Toronto, the Greatness is Rare campaign encouraged people to sign up to a dedicated microsite with their Facebook or Twitter account and then select events from the Games' schedule they wanted to stream. When the selected event began, the live stream was automatically posted to the user's feed, for their friends and followers to see. Instead of relying on journalists and media outlets to cover the event, the CPC let people anywhere become broadcasters with a few simple clicks, increasing coverage of the event online. What's more, turning users into broadcasters upped the chances of their friends seeing the stream, even if the content coming from the official CPC page had been lost.
Greenfield / Meatless Monday
While the growing appetite for veganism is great for the environment, it doesn't bode well for butchers. In fact, 39% of Americans and 43% of Canadians are actively trying to reduce the amount of meat in their diet, according to Nielsen. But instead of grumbling over people's dietary shifts, Canadian meat brand Greenfield Natural Meat Co joined the movement and worked with Havas Canada to encourage customers to skip meat on Mondays. Just like Patagonia's Don't Buy This Jacket, this campaign took guts (not literally). But it also put Greenfield in a powerful position. The Canadian butcher sells high-quality meat that's more expensive but more responsible. So the brand gave Canadians the incentive and the extra cash to invest in a slightly more luxurious pork chop, because consumers who only have to budget for six days of meat eating per week will be able to afford a better-quality product.
Absolut / The Vodka With Nothing to Hide

Nudity became a hilarious and visually arresting metaphor for transparency in Absolut's The Vodka With Nothing to Hide campaign. Created by BBH London, the online film parodied employee induction videos and featured a host named Gunnar, who was completely naked save for some shrewd pixilation, giving a tour of Absolut's factory in Sweden. Audiences learned about the vodka distillation process while being introduced to other real employees from the company – all of whom were in their birthday suits. In a noteworthy departure from the brand's usual strategy, Absolut stripped back to its roots (quite literally) and succeeded in emphasising a high-quality, ethical and sustainable approach to making vodka. Consumer research firm Label Insight claims that 94% of people are likely to be loyal to a brand that offers complete transparency. Absolut tapped into this after understanding it could afford to be transparent as its practices would likely meet the approval of its target audience. The campaign attracted more than 7 million views online.
Carlings / Neo-Ex
One in ten Brits returns clothes after they snapped themselves wearing the garments on social media, according to Barclaycard research. Others don't send the clothes back, relying on cheap, fast fashion to keep their wardrobes and social feeds fresh. To combat this overconsumption and send a message about the damage it's doing to the environment, Norwegian clothing brand Carlings released a digital collection. When customers buy an item from the 19-piece Neo-Ex collection, they must also supply a photograph of themselves. One of Carlings' 3D tailors then alters the image to add the garment, giving the buyer something to share on social media but without the environmental impact. Real futuristic. So it's no surprise Carlings hired Perl, a virtual influencer, to promote the campaign. This is exactly what we geek out over at Contagious: a technological innovation that solves a real problem without asking consumers to compromise. The campaign was created Virtue Nordic.
Download the Most Contagious 2018 report here 
/
Contagious thinking delivered to your inbox 
/
Subscribe to the Contagious weekly newsletter and stay up to date with creative news, marketing trends and cutting-edge research.