Want sharper strategies and more arresting ideas? Find a heretic 
/
Asking Heretical Questions that jolt preconceptions and spark healthy debate is critical to developing strategies and creative ideas that will thrive in the outside world, say Contagious lead strategist Chris Barth and co-founder Paul Kemp-Robertson.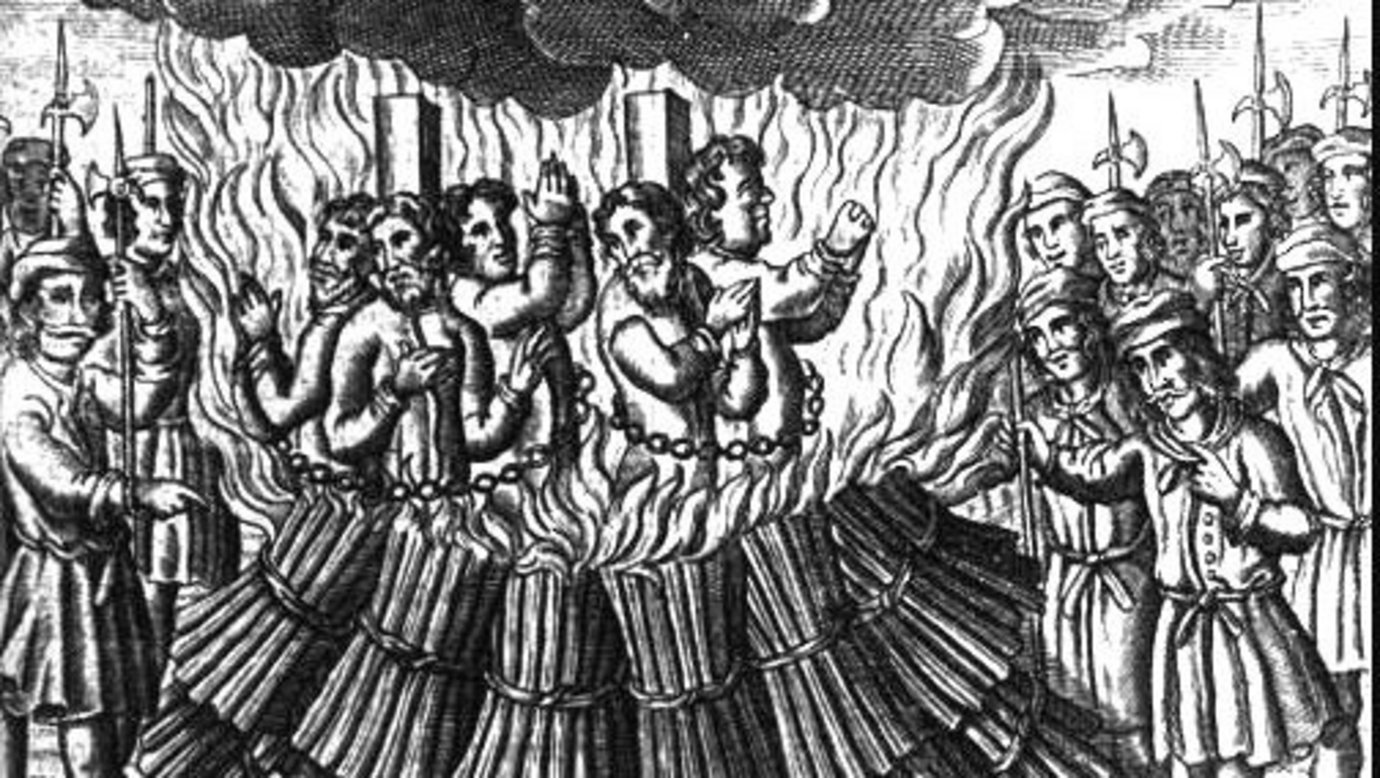 The first rule of decision-making is that one does not make a decision unless there is disagreement. So says Peter Drucker, the influential and oft-quoted business philosopher. No disagreement, no decision.
In his 1973 book Management: Tasks, Responsibilities, Practices, Drucker recounts the story of how Alfred P Sloan, Jr, president and CEO of General Motors, once abruptly disbanded a meeting because of immediate consensus. 'I propose we postpone further discussion of this matter until our next meeting to give ourselves time to develop disagreement,' said Sloan, who recognised that decisions emerging from a crucible of spirited dissent will be stronger than those made without a sniff of a challenge. No disagreement, no decision.
We won't force you to agree with Drucker and Sloan – that would run counter to the point, after all. But it's hard to believe a brand or agency full of yes men and women would be capable of consistently producing smart work that cuts through the noise. As any battle-scarred creative will tell you, stand-out ideas often start with a stand-off.
Disagreement is simply tension in search of resolution. This clashing of ideas serves as a healthy short-term scuffle before teams emerge from the scrum pulling in the same direction. We should agree to disagree, knowing that we'll eventually find the solution that solves the friction.
The benefits of awkwardness
The advertising industry is, fundamentally, built on tension. Planners unpack points of cultural tension to reveal insights, which are then used to drive a brand's strategy. Creatives exploit tension when tugging on heartstrings or coaxing laughs with a killer line of copy or a 30-second film. It follows that companies should seek out productive tension in their workflows as well.
In our book, The Contagious Commandments, we call these tension-and-disagreement introducing opportunities 'Heretical Questions'. If the answer is, 'Because that's how we've always done it' or 'Because that will never work' or 'Because none of our competitors are making that decision', DING DING DING, you've stumbled upon a Heretical Question. They're the ones that would chill the air if you brought them up in a meeting of senior stakeholders, or get you scoffed out of the room if you raised them in a pitch.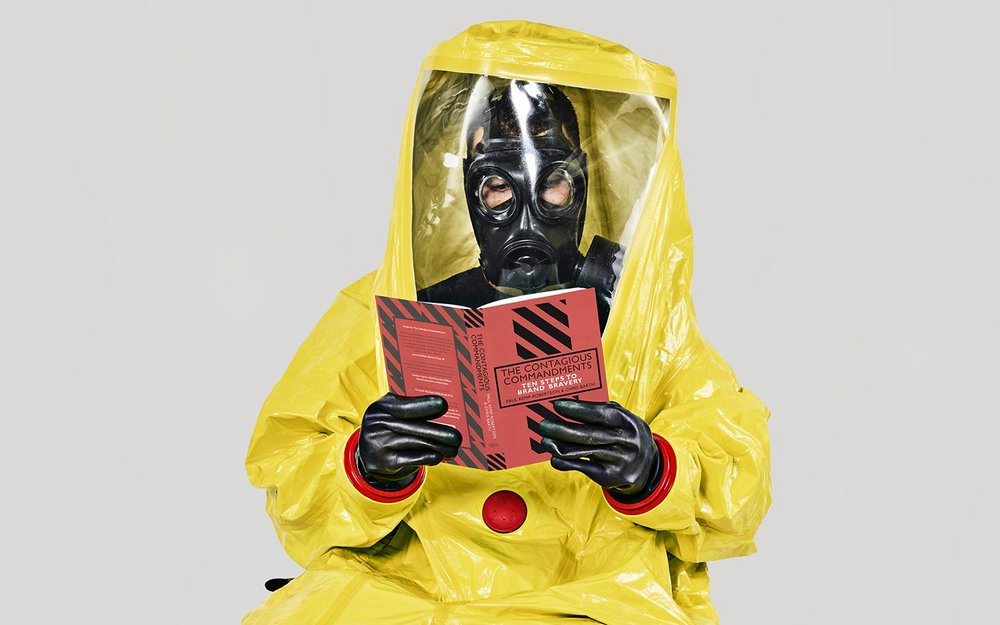 Our advice: chase those ideas. Ask those questions! And, more importantly, strive to make your workplace somewhere that awkward questions – and the resulting, inevitable disagreements – are welcomed as a means to a better end. After all, sometimes these ridiculous, unorthodox questions can lead to ideas so compelling they can't be denied.
The bravery of dissent
The concept of asking questions that shake things up isn't new. It's an age-old way to learn more, to dig deeper. Any five-year old knows that by continually asking 'why' you can eventually unravel the secrets of the universe.
But, tragically, by the time you reach 25, chances are you've faced up to the fact that impish inquisitiveness doesn't aid an ascent up the corporate ladder. As we explore elsewhere in our book, this is because adults are hardwired to hate risk and avoid uncertainty. This even applies to people who work in marketing – despite studies consistently proving that superior creativity (defined as 'novel, divergent but relevant') is much more effective at selling stuff than safe, conventional ideas.
Chris Barth & Paul Kemp-Robertson
That's why it's important – and commercially advantageous – to build a workplace culture that fosters divergence and dissidence. A space where truths are never inconvenient. Indeed, Heretical Questions are a smart way to dislodge the 'bystander effect' – the stasis that plagues many corporations, when hard habits form and a fear of rocking the boat leads to missed opportunities.
Way back in 1970, Marshall McLuhan championed the differentiating power of questions in a world swamped by content and data. 'In a global information environment, the old pattern of education in answer-finding is one of no avail: one is surrounded by answers, millions of them, moving and mutating at electric speed,' he wrote. 'Survival and control will depend on the ability to probe and to question in the proper way and place.'
Asking Heretical Questions takes guts, confidence and an open mind. They are likely to nudge you into unchartered territory, often without a compass. They'll force you to confront uncomfortable realities. They'll require you to step out of the comfort zone of category conventions, sometimes rapidly making you become expert in unfamiliar industries.
But, as the visionary McLuhan asserted, the right questions can give you a Darwinian edge in a competitive commercial landscape.
There are several heresies sprinkled through the pages this edition of Contagious magazine. Someone at Carlsberg – an industrial lager buffeted by a new wave of independent craft beers – had the courage to ask: 'What if we confronted the fact that people think our product tastes like "the rancid piss of Satan"?' Cue a frank and very public re-engineering project to rebuild the brand's premium status. And can you imagine the temerity required to propose an outdoor campaign that would only have an effect if animals urinated all over it? In The Contagious Commandments we devote a chapter to the value of asking Heretical Questions and the role this mindset plays in building a culture of brand bravery. An environment that fosters curious thinkers can pose challenges such as these…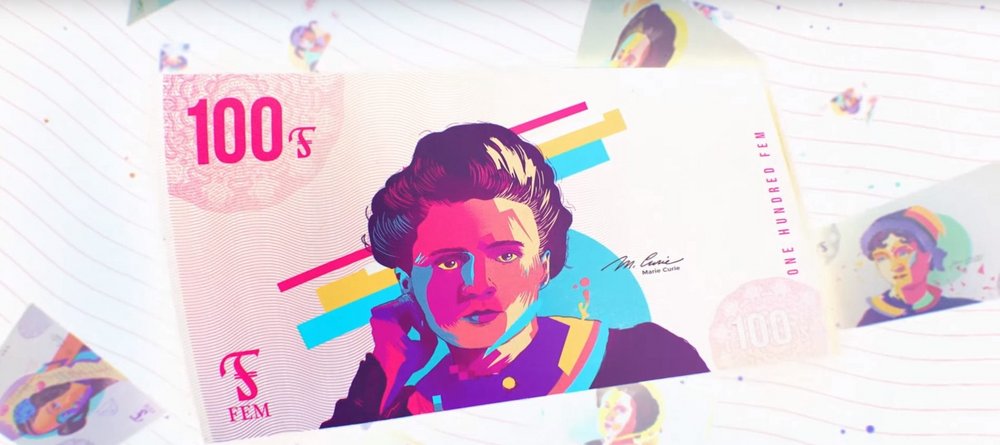 WHY CAN'T WE CHARGE MEN MORE THAN WOMEN?
German men's tailoring brand Paisley introduced its move into female fashion last year by launching a currency, FEM, that attacks gender inequality. FEM is worth 21% more than the euro – the same percentage as Germany's pay gap between the sexes. The notes, designed with special security features to avoid misuse, depict a series of iconic female figures who have helped pave the way for equal gender rights. They are available exclusively to women. Devised by MAYD in Hamburg, the campaign hit a nerve. All 25,000 FEM notes were exchanged within two weeks, with other retailers expressing an interest in signing up to the currency. Paisley's limited edition womenswear collection sold out.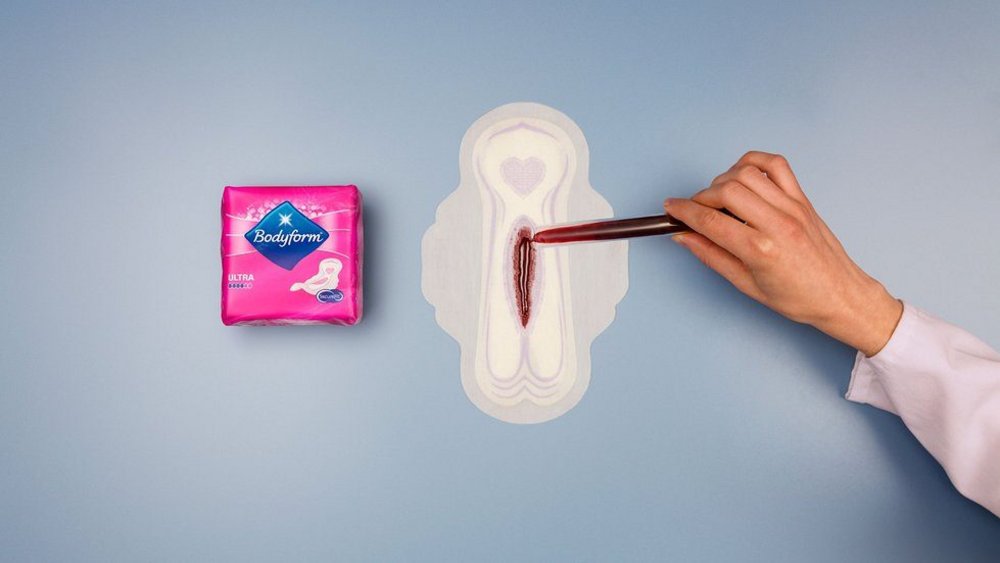 WHY CAN'T WE SHOW BLOOD?
Blue liquid pouring onto a sanitary pad was the norm until Bodyform asked a provocative question: can we be the first feminine hygiene brand to show real period blood in an ad? Created by London agency Abbott Mead Vickers BBDO, the Blood Normal campaign was designed to smash the taboos surrounding periods by presenting a world in which they are viewed as a normal part of everyday life. The launch commercial featured a woman interrupting a dinner party to ask for a sanitary pad and a man buying tampons at a supermarket. Scenes depicting real blood were shown unedited in Scandinavian markets or pixelated in the more heavily regulated territories. The brand's core message of women 'living fearlessly' got through, generating 80 million social impressions and 6 million video views in the UK alone in the first three weeks. As Martina Poulopati, global brand manager at Bodyform's owner Essity, told Contagious: 'We're more likely to see blood in scenes of horror in popular culture than we are to see something as normal as a woman talking about her period.'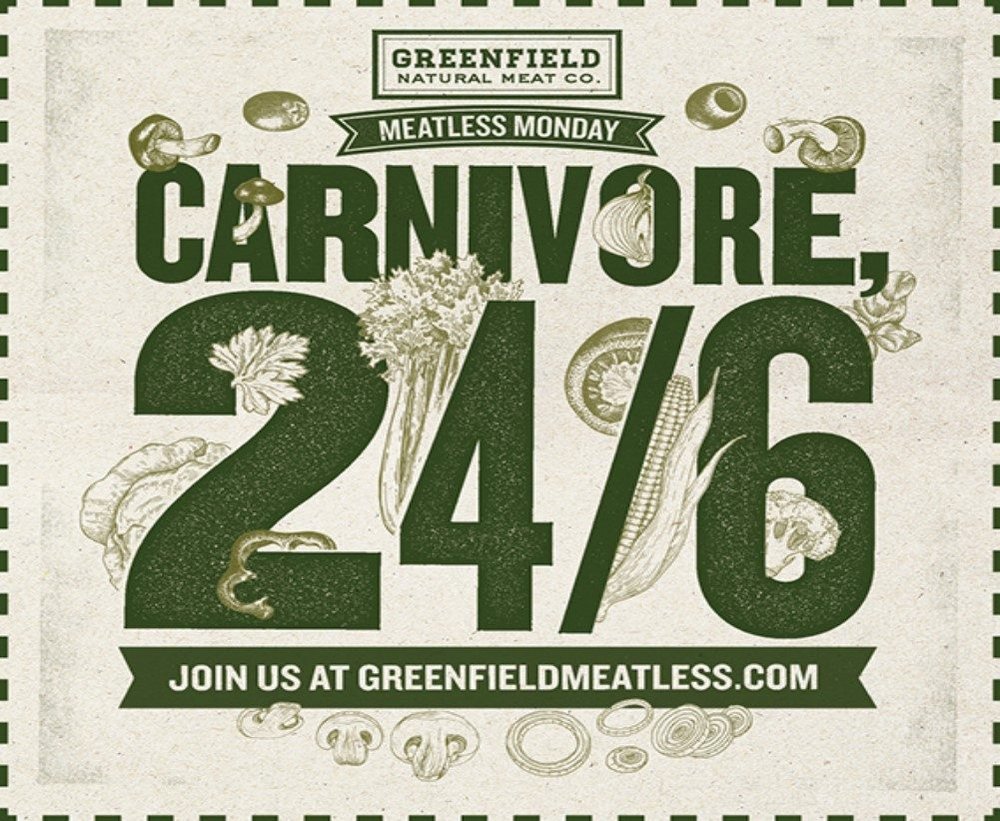 WHAT IF WE STOP SELLING OUR PRODUCT?
In an effort to make its industry more sustainable and acknowledge the impact meat production is having on the environment, Greenfield Natural Meat encouraged its customers to practise moderation and skip meat on the first day of the week. The Canadian meat producer worked with Havas Canada to introduce Meatless Mondays last year. Customers who signed the pledge of occasional vegetarianism were given a discount coupon against their next purchase. Greenfield showed, er, skin in the game by hiding the option of ordering meat via its website on Mondays.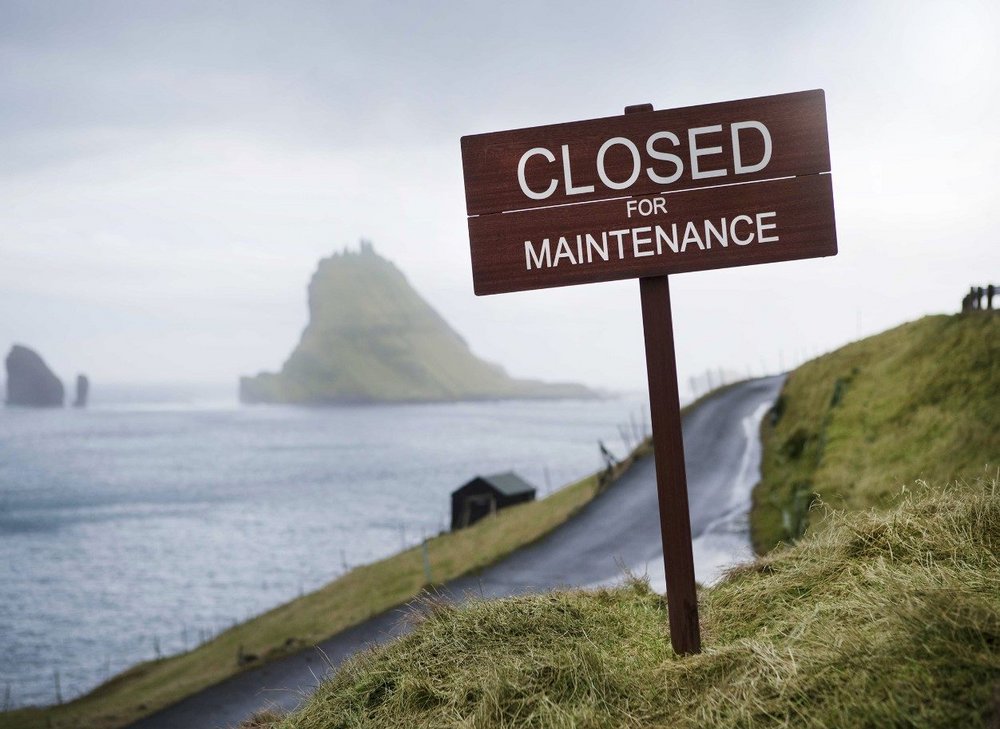 WHAT IF WE CLOSE OUR COUNTRY?
The most counter-intuitive official tourist campaign has to be this one, from Visit Faroe Islands. The local tourist board recognised that if the recent surge in visitor numbers to its 18 island archipelago was to be sustained, the country required some urgent TLC. So, the brave decision was taken to close itself to visitors for one weekend in April 2019 'for maintenance'. Many of the Faroes' 49,000 inhabitants worked on conservation projects, as well as repairing pathways, constructing viewpoints and erecting signage. They were assisted by a select group of environmentally conscious tourist volunteers, recruited by a PR-friendly online video in which the prime minister explained the rationale. Proving the value of the scarcity principle identified by psychologist Robert Cialdini in his book Influence, thousands of people applied for one of the 100 invites.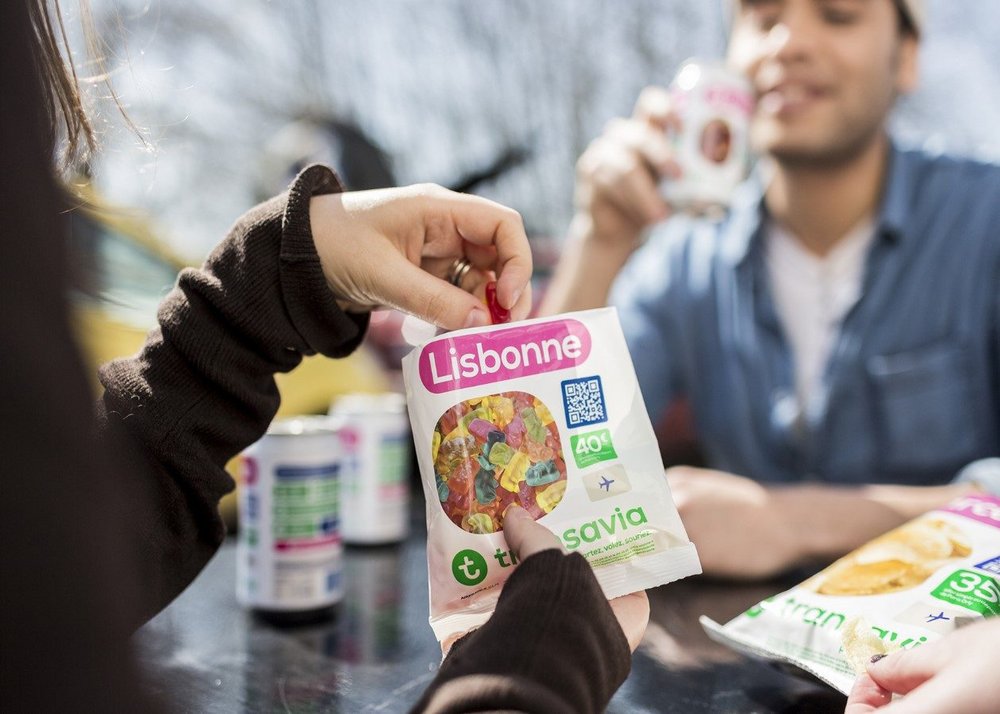 WHY CAN'T A PACKET OF CRISPS BE AN AIRLINE TICKET?
Low-budget European airline Transavia sprung itself out of the bloodbath of price comparison websites back in 2015 by collaborating with the Carrefour supermarket chain to create a series of snacks that doubled up as plane tickets. These products may have been priced more highly than similar items on the shelves, but this smart anchoring bias from Les Gaulois in Paris was classic Blue Ocean strategy – the concept identified by INSEAD professors W Chan Kim and Renée Mauborgne whereby brands can enjoy exclusive access to consumers, far removed from any competitors. The idea presented the agency with a logistical nightmare but turning a $40 packet of crisps into a one-way ticket to Barcelona was a radical way of signalling to consumers just how accessible and spontaneous flying with Transavia could be.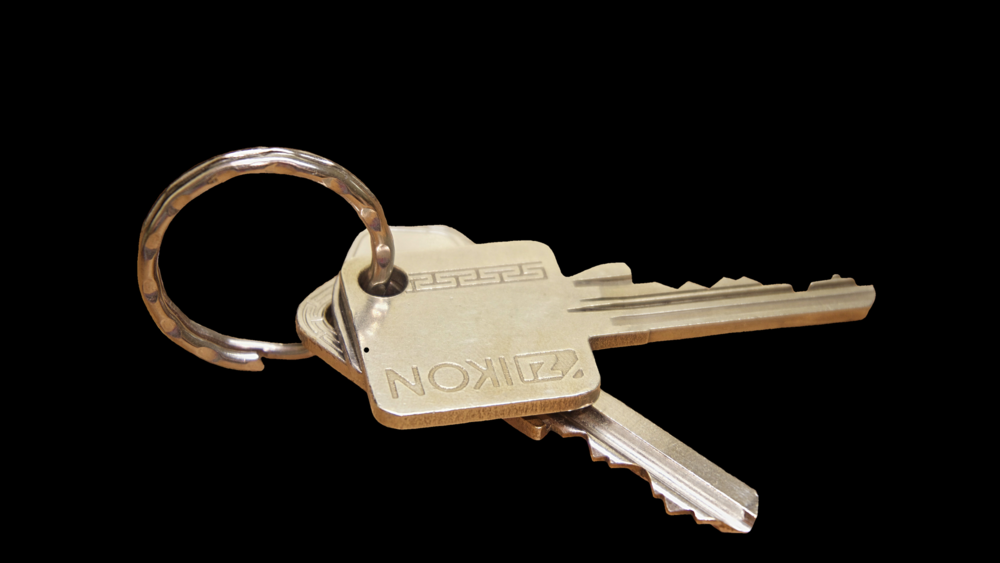 Throw away the keys
Incubating a culture of Heretical Questions is a smart way to future-proof what matters to you. Back in the days when it was socially acceptable to work at Facebook, the social media giant implored its employees to probe for gaps in its armoury, because 'embracing change isn't enough'. In its Little Red Book, an internal handbook distributed after the platform hit a billion users, a headline screamed: 'If we don't create the thing that kills Facebook, someone else will.' This echoes an exercise Contagious is fond of deploying in client workshops, entitled: 'The best way to burglar-proof your house is to throw away the keys.'
This act forces you to interrogate the weak spots and to look at a structure through the lens of an adversary. Heretical Questions enable you to do the same to your company or your brand. Hal Gregersen has an exercise that will help you win the keys back. The executive director of the MIT Leadership Center talks frequently about 'catalytic questioning' and how asking questions can drive past obvious solutions to more creative pathways.
He suggests an exercise called 'question storming' wherein people trying to tackle a problem generate at least 50 questions about the challenge they're facing. It's a tough task but getting past 'no' can be disproportionately effective compared to traditional brainstorming, which tends to breed more linear solutions that live closer to the surface. Halfway through, Gregerson told Fast Company, people often lose steam. 'People say: "I don't have any more questions, I am stuck." Keep going, because it's that pass forward that can sometimes give you some of the greatest questions.' After all, there's no such thing as a stupid question. And contagious ideas often come from where you least expect them.
Want more Contagious thinking? 
/
Subscribe to the Contagious newsletter to receive a weekly dispatch of campaigns, opinions and research, curated for strategists, creatives and marketers.
Contagious thinking delivered to your inbox 
/
Subscribe to the Contagious weekly newsletter and stay up to date with creative news, marketing trends and cutting-edge research.