Choosing better advertising 
/
A new coalition hopes to solve digital advertising's biggest flaws with meticulous supply-chain management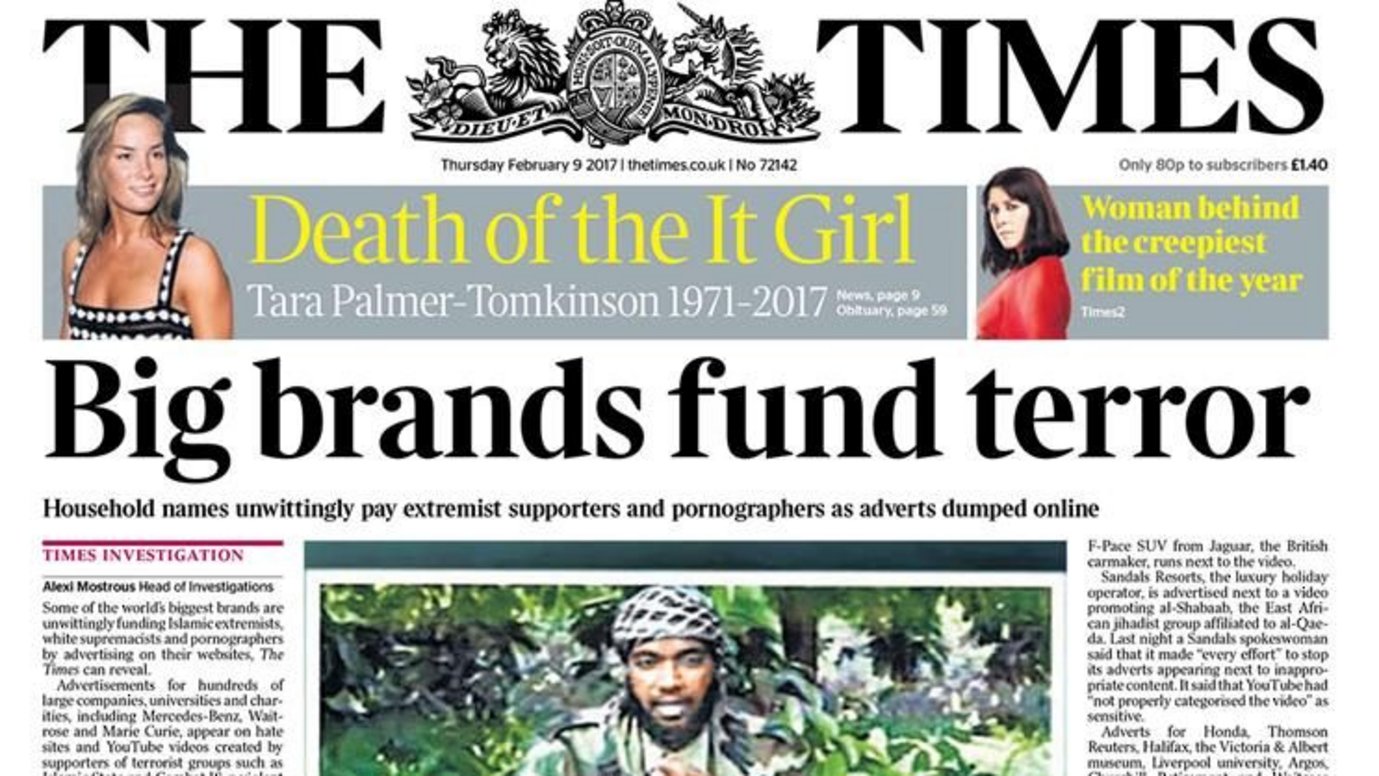 In February 2017 The Times broke the news that major corporations were inadvertently funding terrorism by advertising on extremist websites and YouTube videos.
Brands and agencies were quick to blame programmatic ad buying and complex digital supply chains for the misplaced adverts but, two years on, brand safety scandals keep happening. Less than two months ago, Nestlé and Disney (among others) pulled ad spend from YouTube after a blogger exposed a 'soft-core pedophilia ring' that was exploiting the platform.
In a bid to combat the issue, Harriet Kingaby and Jacob Dubbins have launched the Conscious Advertising Network (CAN), to help brands produce communications that are better for all by bringing the industry's ethical best practices up to date with new technologies.
We're trying to flip this and say there's a massive opportunity for brands to lead
Harriet Kingaby, CAN
At the heart of CAN are six best practice manifestos covering ad fraud, consent, diversity, fake news, hate speech and child protection. The manifestos were written to help brands understand how complex digital advertising supply chains work and what questions they must ask of their suppliers to ensure standards don't slip.
Suggested best practices include (for ad fraud) monitoring 100% of supply and not relying on sampling, and (for child protection) using child-safe platforms such as SuperAwesome when advertising to under 13s, to ensure no data collection takes place.
A full list of the best practice manifestos can be found here.
CAN is looking for brand members who will embed these best practices into their internal policies, creative guidelines and agency RFPs and briefs. It is free to join CAN and members can download a supporter logo to demonstrate compliance.
New members go through a six-month reporting period to explore the manifestos and how to embed them. At the end of the reporting process CAN asks three questions: How many members of your team have you trained on the content of the manifestos? How many briefs and RFPs have included the manifestos? Do you have a better ethical framework within your agency ecosystem than six months ago.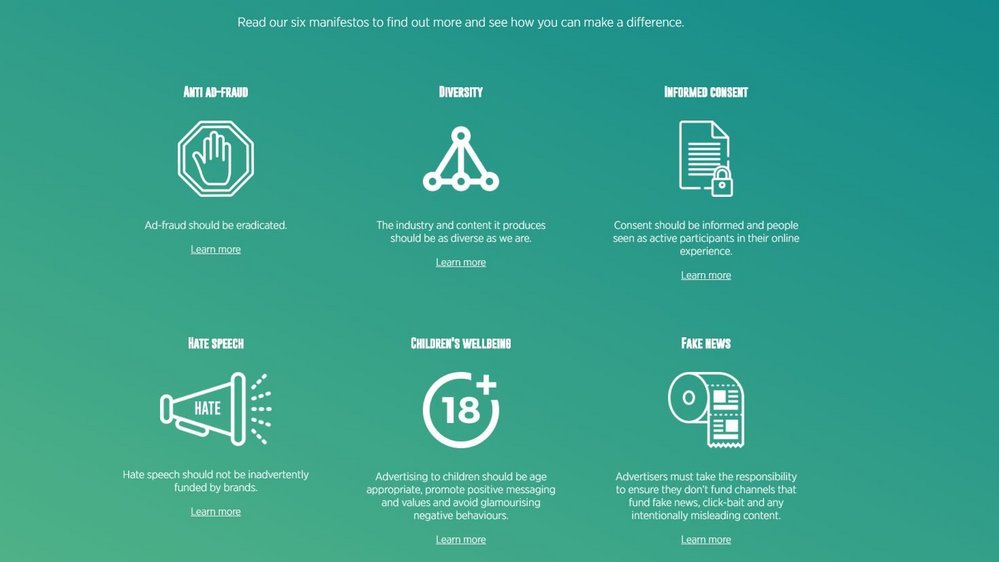 CAN is now appealing for brands and agencies to join the network as founder members.
Ensuring best practices throughout digital advertising supply chains is complicated and can come undone if just one actor in the chain is given an incentive to put efficiency before ethics. Part of the problem, says Kingaby, is that ethical advertising is 'framed as a risk', which invites brands to do the bare minimum, in terms of compliance.
Kingaby says that, with CAN: 'We're trying to flip this and say there's a massive opportunity for brands to lead.'
Contagious thinking delivered to your inbox 
/
Subscribe to the Contagious weekly newsletter and stay up to date with creative news, marketing trends and cutting-edge research.