Personal AI avatars to 'champion your purpose' for thousands of years, claims AI Foundation CEO 
/
AI Foundation's CEO, Dr Lars Buttler, today announced his vision to give everyone their own talking and listening AI avatar that can hold 'one-on-one conversations on a limitless scale'.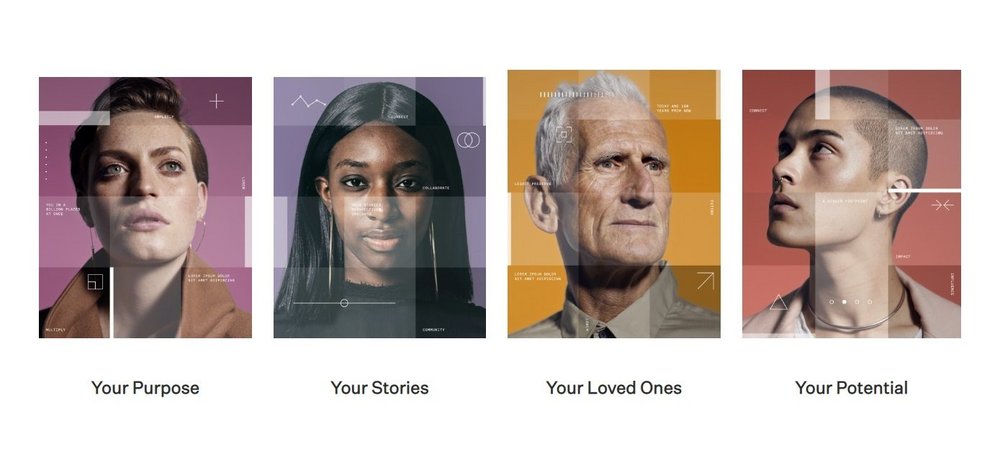 Buttler introduced the new technology while on stage with Twitter co-founder Biz Stone at the One Young World conference in London this morning (25 October).
He described his invention, called Personal AI, as a completely new media tool.
Imagine you all have your own personal media, he said, powered by your own AI. 'It looks like you, talks like you, represents your values, represents your goals, champions your purpose, with the ability to hold billions of conversations, one-on-one, in tandem, now and in a thousand years from now.
Buttler added. 'Personal media powered by our own AI is the tool that will enable the next era of change.'
'Our mission is to build a better world by giving each of us our own AI that works exclusively for us, not for a government or big tech'
Dr Lars Buttler, Foundation AI
To demonstrate the technology, Buttler presented three pre-made personal AIs, made from One Young World Summit attendees, including Sir Richard Branson, founder of the Virgin Group.
Three iPads positioned next to each other showed the faces of three real people whose voices and 'purposes' had been built into AI representations of them.
Each avatar introduced itself and explained a bit about its purpose. 'I'm working to spread democracy in my country,' said the Personal AI of a young delegate from Korea.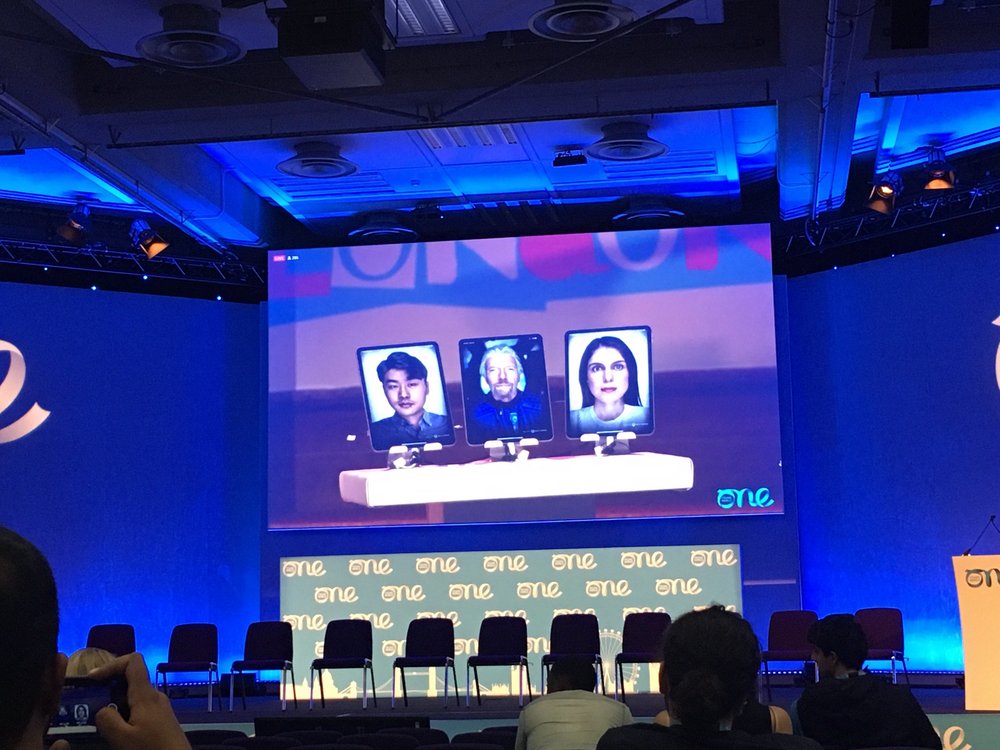 Buttler asked Branson's AI how he thought AI will help us build a better future. 'I'd rather hear what you think,' replied Branson's voice.
'What do you think your AI's mission is?' Branson's avatar explained: 'My AI's mission is to advocate for positive change and to help address the problems of the world. The path to change is young, committed people,' it continued. 'Exploring less traditional ways of how we use education is key to stimulating change. AI is the newest education tool. With my own AI, I can counsel young entrepreneurs and address corporate audiences with strategies to make the world a little bit better.'
The faces on the iPads were able to converse independently to a limited degree, asking each other questions and listening to the responses.
Those working at the AI Foundation believe that one-on-one conversations will change the world, explained Buttler, adding that this technology was 'the tip of the iceberg'.
The ultimate goal of the AI Foundation is to give Personal AI to all those who want it, whether it's to speak out against injustices, raise awareness of issues among audiences you can't reach in person, or simply save yourself time and achieve a work/life balance. Those who want to be one of the first to create their own AI can sign up on the company's website.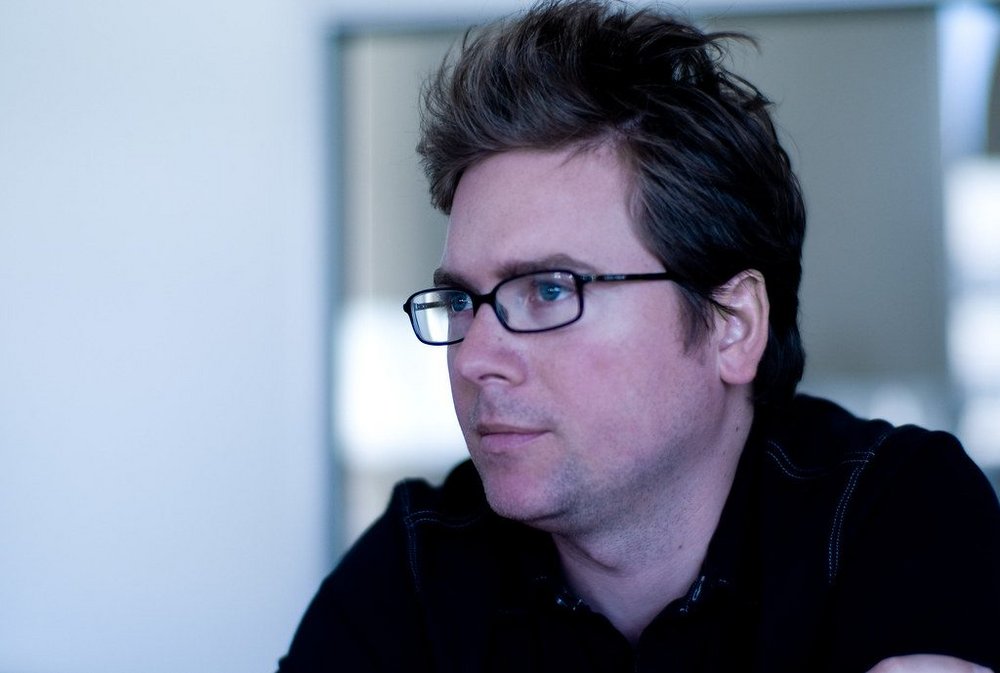 Stone was among the investors in AI Foundation's initial funding round last year when it raised $10 million to develop AI tools that detect fake media. The startup was founded with the ambition to create 'both free artificial-intelligence tools to thwart the negative effects of AI as well as sell commercial products,' according to the company's website.
The One Young World Summit brings together young talent from different sectors around the world who are working to accelerate social impact. The summit partners with global businesses, NGOs and educational institutions who join to show their commitment to young people.
Contagious is a resource that helps brands and agencies achieve the best in commercial creativity. Find out more about Contagious membership here.
Want more Contagious thinking? 
/
Subscribe to the Contagious newsletter to receive a weekly dispatch of campaigns, opinions and research, curated for strategists, creatives and marketers.
Contagious thinking delivered to your inbox 
/
Subscribe to the Contagious weekly newsletter and stay up to date with creative news, marketing trends and cutting-edge research.